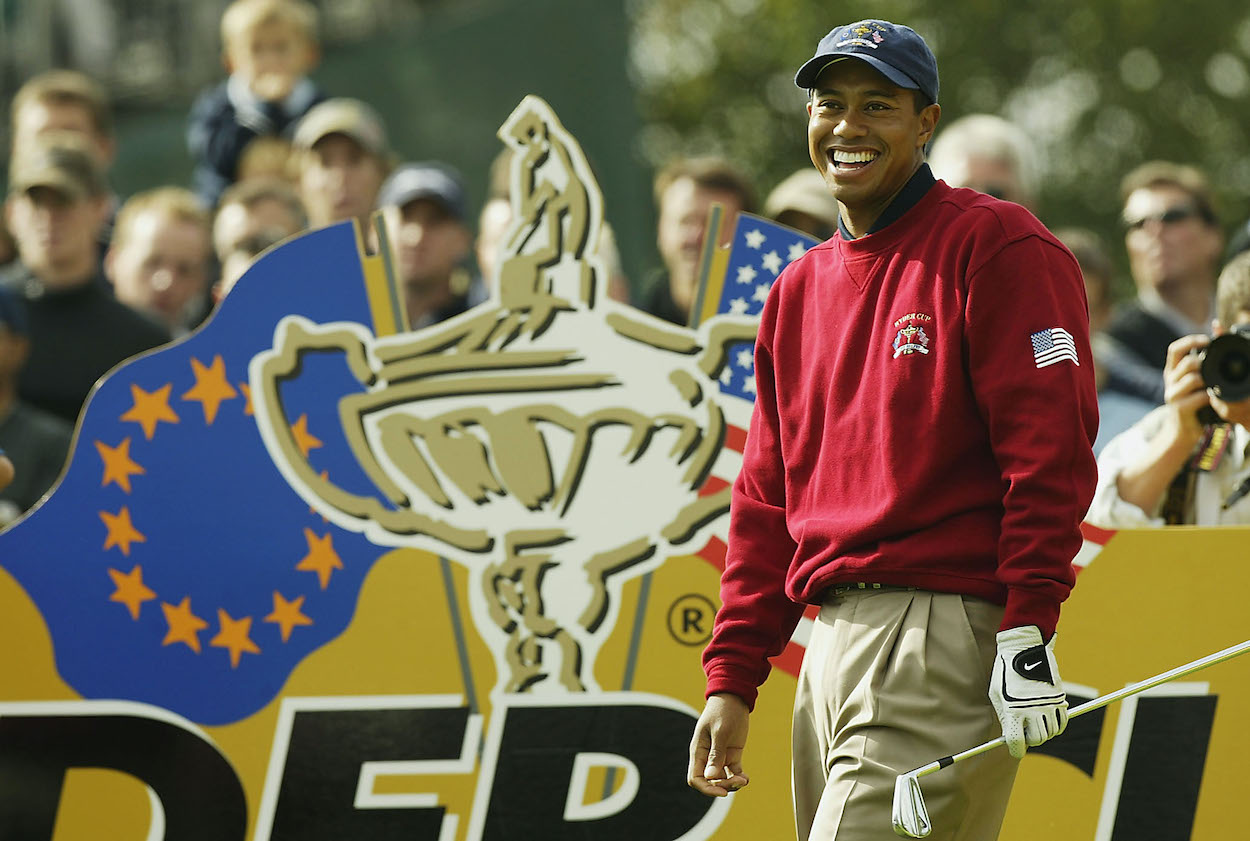 The Funniest Ryder Cup Story You'll Ever Hear Involved Tiger Woods and a Roll of Toilet Paper
Lee Westwood recently told the most hilarious Ryder Cup story about Tiger Woods needing a roll of toilet paper before his tee time.
The 2002 Ryder Cup at The Belfry is remembered as the start of a European dynasty that rattled off six wins in the next seven runnings of the event, but there was almost a disaster that happened with Tiger Woods himself before his first foursomes match that week.
That was until Lee Westwood's caddie saved him with a surprisingly kind gesture in the restroom.
Europe triumphed at the 2002 Ryder Cup
Leading up to the 2002 Ryder Cup, Team USA had won three of the previous five runnings of the event. The competition headed into the Sunday singles competition tied up at eight points apiece, but Team Europe took over from there.
The European squad won five of the 12 singles matches and halved five more to win, 15.5-12.5, on home turf at The Belfry in Sutton Coldfield, England. Europe's victory started a string of six wins in seven tries.
Woods went 2-2-1 in his five appearances in the event, but he might've finished with a worse record if Westwood's caddie didn't give him a helpful assist.
The funniest Ryder Cup story you'll ever hear
Westwood, a Ryder Cup staple on the European Team, recently appeared on the Off the Hook podcast and told a hilarious story involving Woods and a roll of toilet paper from 2002. It's well worth the listen.
"First morning, you get the first morning nerves, don't you? So they're all on the putting green outside The Belfry there," Westwood explained. "And Billy [Foster, Westwood's former caddie] decides he needs to — he needs to have a number two. So there's a toilet just inside the door of the clubhouse, so off he trots.
"He goes to sit into — there's two traps — and he goes and sits in trap one, pulls his pants down, looks to the side. There's no toilet roll. So he quickly pulls 'em back up, goes around into trap number two. Next thing, he sat down like that, and he's wiping his backside, and he hears this 'tick, tick, tick' of spikes on the tile floor. Now there's not many people who wear spiked shoes anymore in those days, so he knows who it is. It's Tiger, isn't it?"
So Foster was left with quite the predicament: Does he lend Woods a helping hand, or does he leave Team USA's star player to fend for himself?
A friendly assist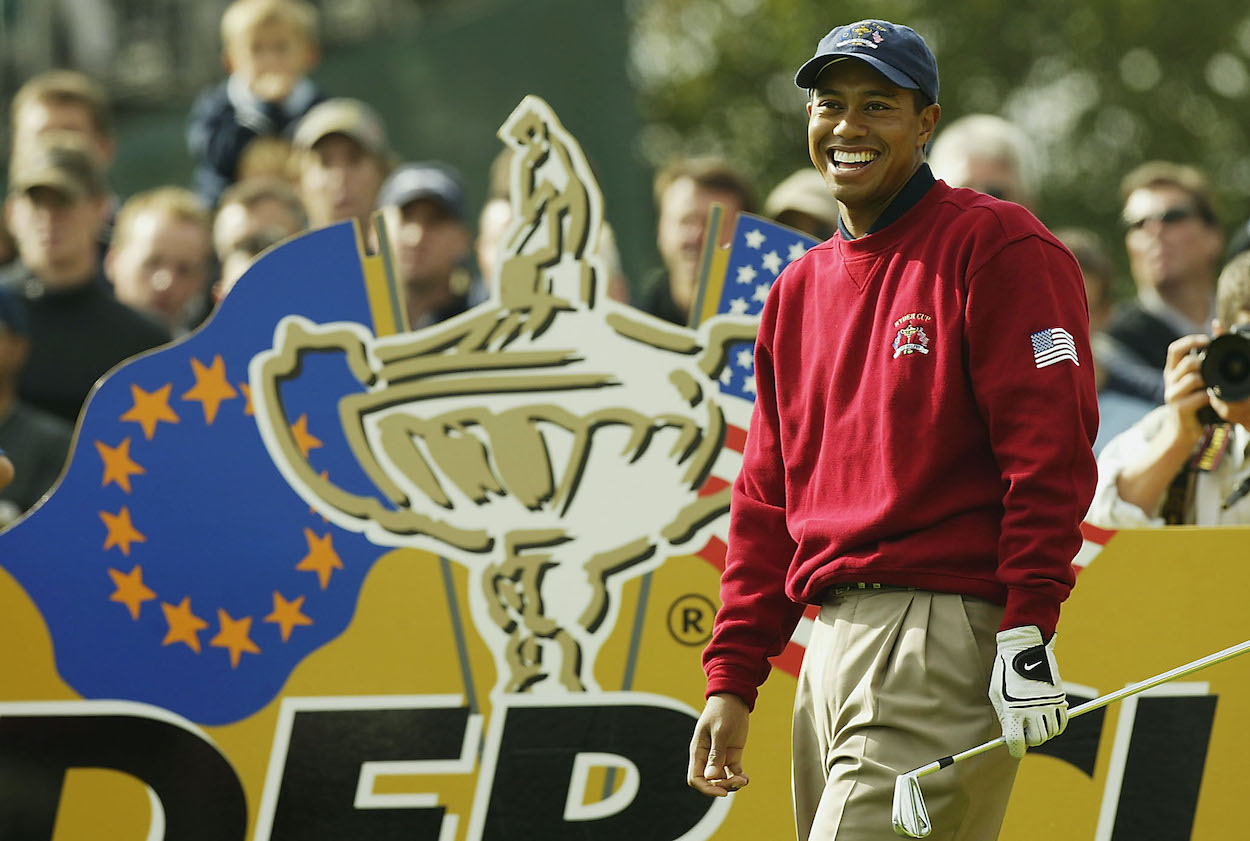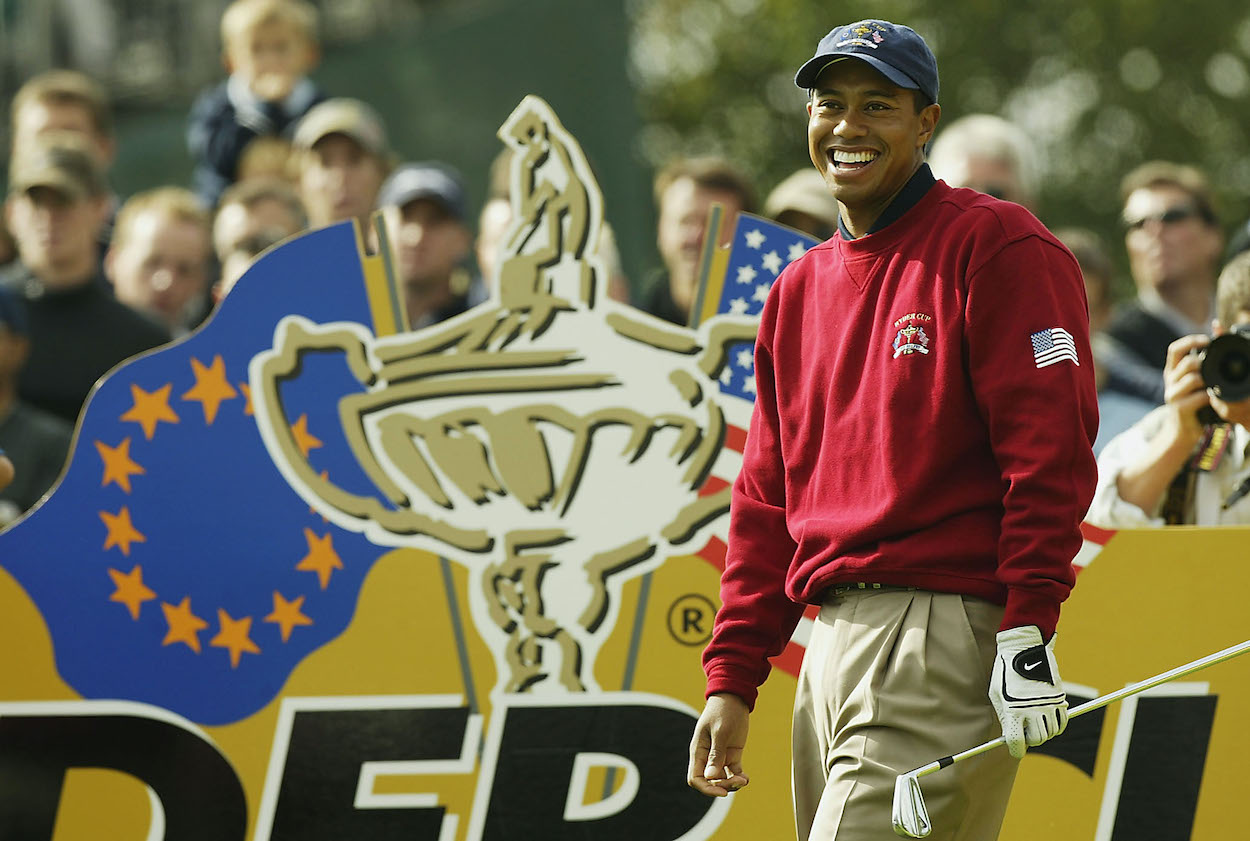 So, what did Foster do? Let Westwood explain.
"Tiger's felt the need to go before. So (Foster) says, 'Should I tell him or not? No, I'll not tell him.' So he lets him do his business and then look to the side, no toilet roll, and let out a little whimper, like, 'Oh no.' So Billy says, 'Shall I leave him?' So he said to himself, 'Shall I leave him, or shall I help a man out?'
"So he unrolls a few sheets, puts it under the door like that, and he takes it off him, and he goes, 'Europe, one up.'" 
What a line.
Woods went on to lose his following foursomes match against Darren Clarke and Thomas Bjorne, so he must've still been shaken up by the incident in the restroom beforehand.
Like Sportscasting on Facebook. Follow us on Twitter @sportscasting19.