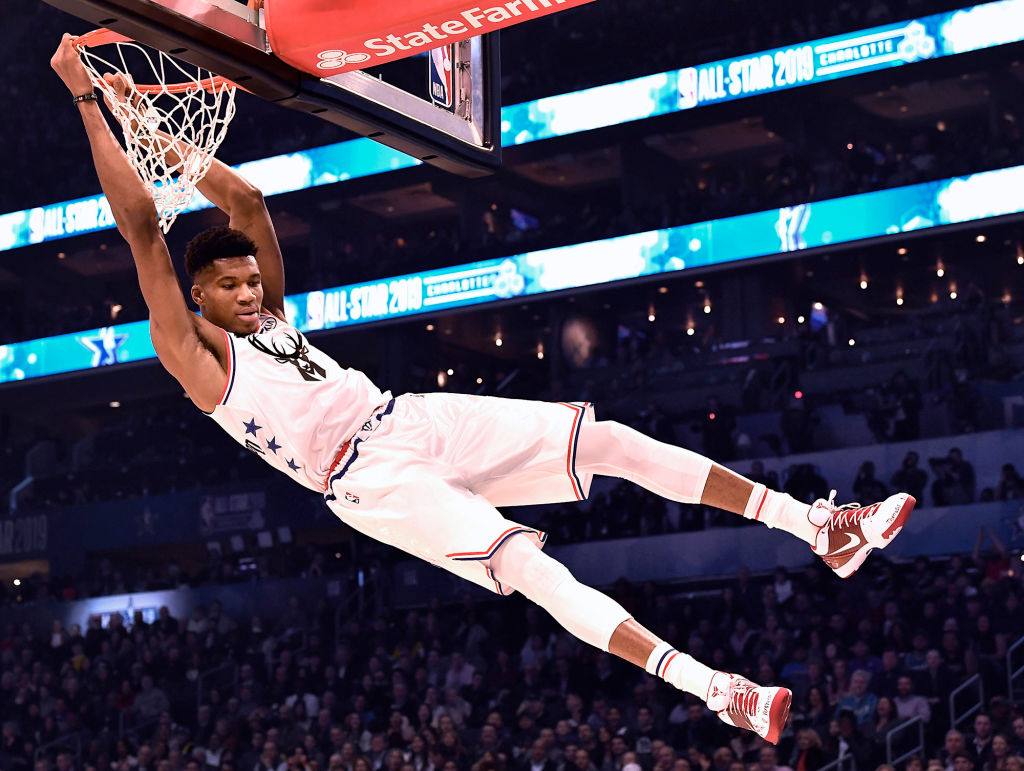 These Future NBA Superstars Could Push LeBron James and Stephen Curry Aside
LeBron James and Stephen Curry are on the wrong side of 30, which means the next wave of NBA superstars are arriving soon.
LeBron James and Stephen Curry are the most recognizable NBA superstars today. Both are multiple time champions with NBA MVP awards on their resumes. They didn't like each other for a long time, perhaps because James' felt his status as the best player in the NBA being threatened. James and Curry have illustrious, hall-of-fame careers. However, both players are on the wrong side of 30, and that means we have to look at the next wave of NBA superstars that can take over the game when James and Curry hang it up for good. In this scenario, we are only looking at players 28 or younger, who have started to reach the peak of their playing careers.

Kawhi Leonard, Toronto Raptors
When Kawhi Leonard is 100% healthy, he is easily one of the best players in the NBA. The former NBA finals MVP was traded to the Toronto Raptors from San Antonio this past offseason and is having the best season of his career.

He is averaging 27 points, seven rebounds and nearly two steals per game while leading the Raptors to a top-three seed in the Eastern Conference. His ability to score at will and his amazing knack for defense make him a candidate to be one of the faces of the league once LeBron and Steph Curry call it quits.
Giannis Antetokounmpo, Milwaukee Bucks
Antetokounmpo is No. 1 among players under the age of 25, and at the rate his game is progressing he is destined to be one of the top NBA superstars before too long. His ability to score from anywhere on the court, along with his improving defense, makes Giannis a household name. He also has a charismatic personality and is an excellent interview on television and radio. If he can help the No. 1 seed Bucks reach the NBA finals, you could be looking at the passing of the guard sooner rather than later.
Paul George, Oklahoma City Thunder
George has elevated his game to new heights since recovering from his devastating broken leg while playing for the US Olympic team. After a solid first season with Oklahoma City, the Thunder were surprisingly booted out of the playoffs in the first round. Everyone speculated George would go to Los Angeles to join the Lakers, but he remained in Oklahoma City, and that turned out to be one of the smartest moves of his career.

George might already be in the NBA superstar class as an MVP candidate along with James Harden and Giannis, and he should be considered the best two-way player in the game. In addition to his offense, he is a Defensive Player of the Year candidate. Averaging over 28 points per game and hitting clutch shot after clutch shop the season, the Thunder are a serious threat to take down Golden State in the West. If they can do that and win an NBA championship, expect George to lead the next wave of NBA superstars.
Kyrie Irving, Boston Celtics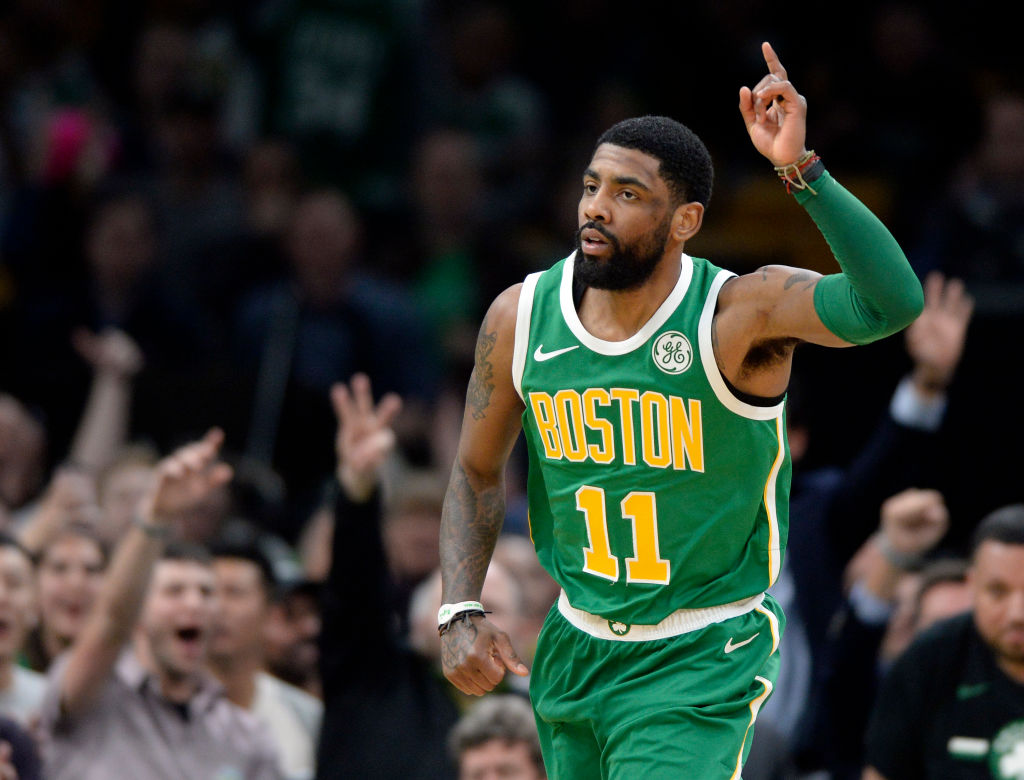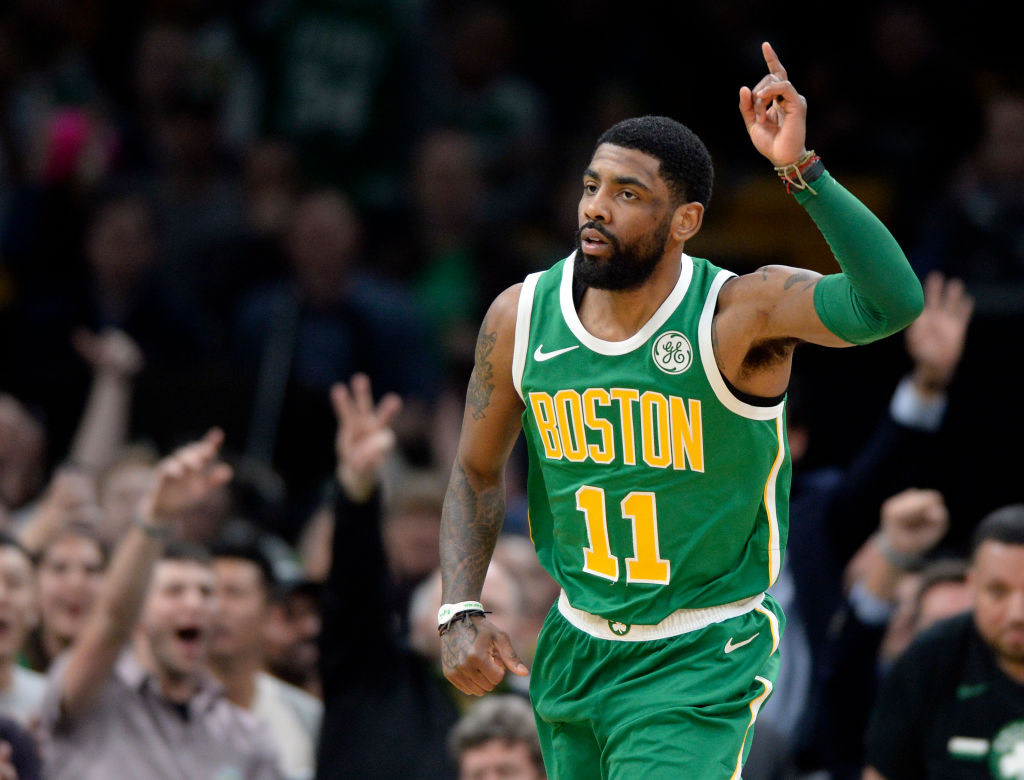 Although he isn't considered a superstar, and the season in Boston hasn't gone as expected, the one thing Irving has over the others on this list is his extensive global branding. He has been in movies, works with Pepsi in the Uncle Drew commercials, and has a style of play the NBA fans love to watch. He can also score at will, and if he decides to go to New York along with another superstar in the offseason, Irving could become the centerpiece of the league with a New York Knicks turnaround.
Anthony Davis, New Orleans Pelicans
A few years ago, NBA GMs anonymously stated that Karl-Anthony Towns was the big man they would want to lead their franchise. During this time, Davis was dealing with injuries and seemed to be a forgotten man. We are here to tell you that all of the GMs didn't know what they were thinking as Anthony Davis is easily the most complete post player in the NBA today.

Averaging 26 points and 12 rebounds per game, Davis requested a trade from the Pelicans at the 2019 deadline and seems to be destined for Los Angeles in the future. He can score anywhere on the court and can block any shot on the defensive end of the floor. If there is one player that you can look at that can become THE superstar to lead all NBA superstars into the 2020s, then Davis should be the first choice.  
Which NBA superstars do you think will replace LeBron and Steph Curry?
Every player on our list is undoubtedly an elite player verging on superstar status, but for now, LeBron James, Stephen Curry, and Richard Harden are in a class all their own. So, who do you think is missing from this list? There are a number of stars in the league, but only a few have the potential to take over the NBA like James and Curry.