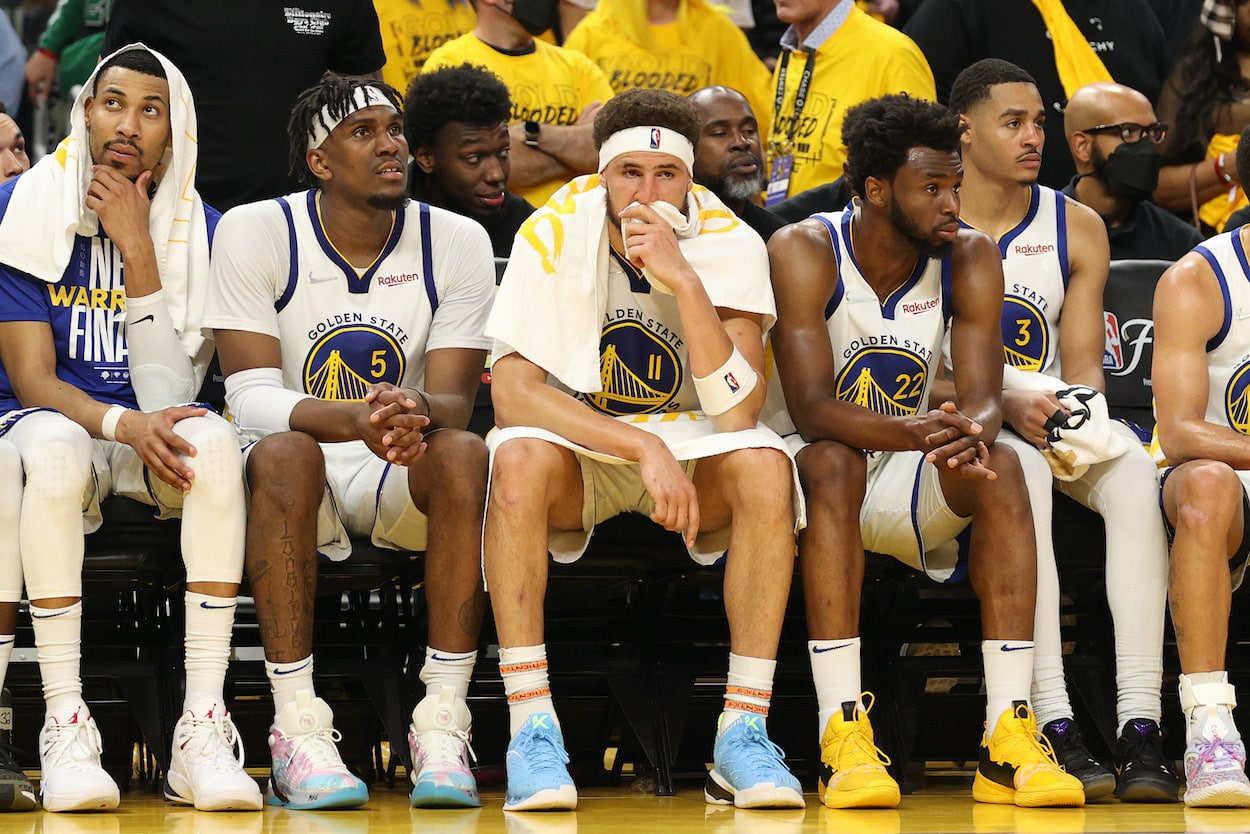 Despite Game 2 Blowout, the Warriors Are Staring at a Troubling Problem With no Easy Fix
Klay Thompson's shooting could decide the 2022 NBA Finals.
Staring down a 0-2 deficit with all the pressure on their shoulders, the Golden State Warriors rose to the occasion and dominated the Boston Celtics in Game 2 to even up the NBA Finals at one win apiece. Stephen Curry led the way once again with 29 points, and the defense held Boston to just 88 points on 37.5% shooting after giving up 120 points in Game 1.
They imposed their will physically, were much more efficient offensively, and looked more like the Golden State teams that won three titles over a four-year stretch. There was only one problem.
Klay Thompson, who has won numerous playoff games with his shooting alone over the years, went 4-of-19 from the field and 1-of-8 from three in Game 2. The Warriors should feel good about evening up the series, but they won't be able to finish the job unless Thompson snaps out of his mini-funk.
Klay Thompson is hurting the Warriors more than he's helping them
During the Warriors' dynastic run from 2015 to 2019, they were the most feared team in the NBA because they had two shooters who could explode for 10 threes and 40 points at any point in the playoffs. That isn't the case anymore, as Thompson clearly isn't the player he once was coming off a torn Achilles and a torn ACL in back-to-back years.
The shooting guard can still get hot from time to time, but he'll never be the explosive offensive juggernaut he was pre-injuries. It was a troubling Game 2 for Thompson, who made just four of his 19 shot attempts and one of his eight attempts from beyond the arc. He finished with a playoff-low 11 points and had more turnovers (two) than made threes.
And that's not even the worst of it.
In the 19-point victory, Thompson finished with a plus-minus of zero in 30 minutes. Every Golden State player who logged at least 14 minutes finished in the positive Sunday night.
Thompson has now scored fewer than 20 points in six of his last seven playoff starts. He's shooting just 34.5% from three over that span. The Celtics have put an emphasis on face-guarding the sharpshooter and heavily contesting every shot he takes, and he's been forcing tough shots instead of letting the game come to him.
It didn't matter much in Game 2, but the Warriors need Thompson to bust out of his slump if they want to win three more games in this series.
The Warriors will only go as far as Thompson does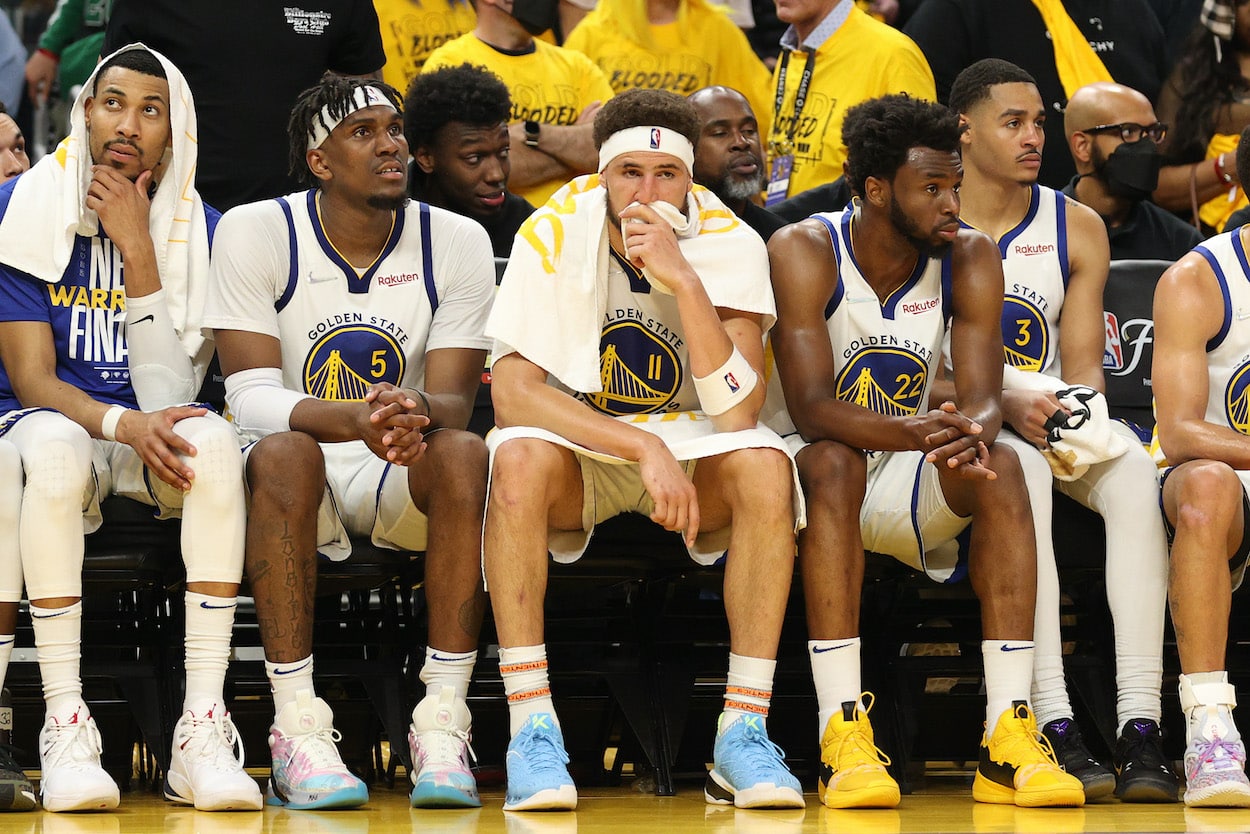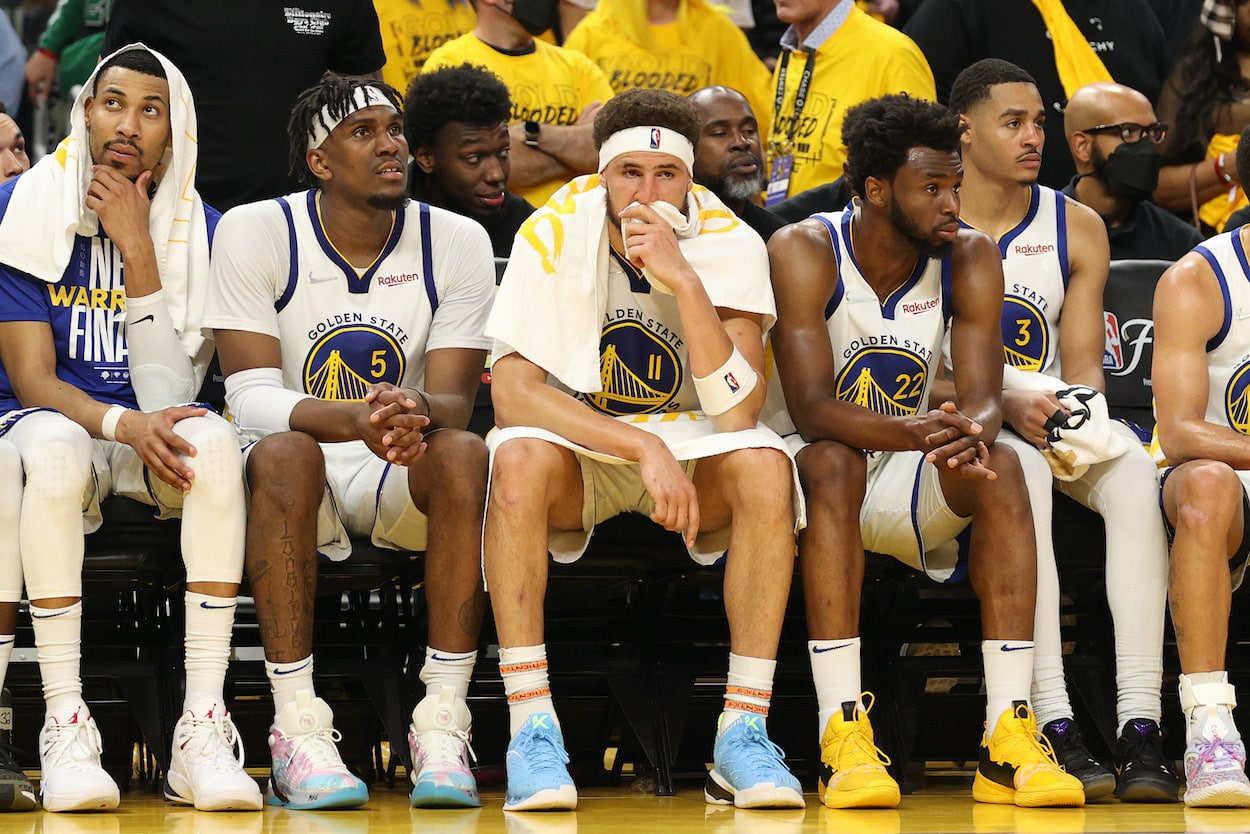 Thompson has looked lost with his shooting touch early in the Finals, but he still has the ability to be that second scorer the Warriors desperately need him to be in this series. After all, this is the same guy who's made the second-most postseason three-pointers in NBA history. The same guy who sunk eight triples in both close-out games against the Memphis Grizzlies and the Dallas Mavericks earlier in the playoffs.
Thompson isn't going to stop chucking from deep. It's who he's always been, and it's part of the reason why the Warriors have won three championships since 2015. But he has to be smarter with the shots he's taking. The fadeaway threes with a hand in his face aren't going to fall until he finds a rhythm on open, catch-and-shoot jumpers.
The Warriors better hope Thompson catches fire soon, because they don't stand a chance in the Finals with more performances like the one we saw in Game 2.
Like Sportscasting on Facebook. Follow us on Twitter @sportscasting19.