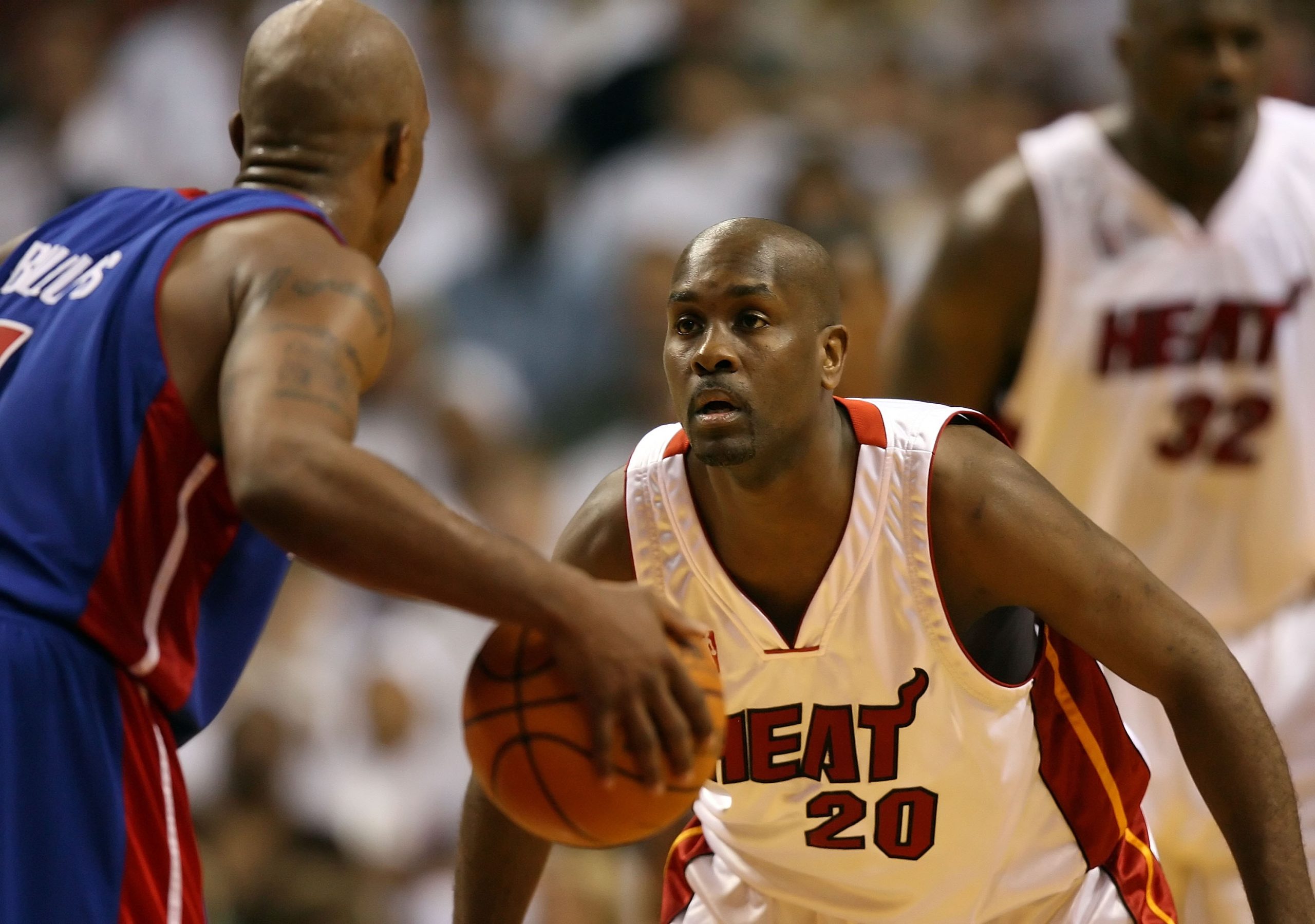 Gary Payton Offers Surprising Takes on NBA GOAT and Best Point Guard of All Time
Gary Payton's pick for NBA GOAT is neither Michael Jordan nor LeBron James.
Hall of Famer Gary Payton was named as one of the NBA's top 75 players of all time. He was one of the best and most confident point guards to ever play the game. He's also confident he's not the game's best point guard.
The nine-time All-Star admits he's one of the best basketball players to play in the NBA, but he's not at the top when it comes to point guards. When it comes to naming the NBA GOAT, it's neither Michael Jordan nor LeBron James, according to Payton.
Gary Payton backed up all the talking he did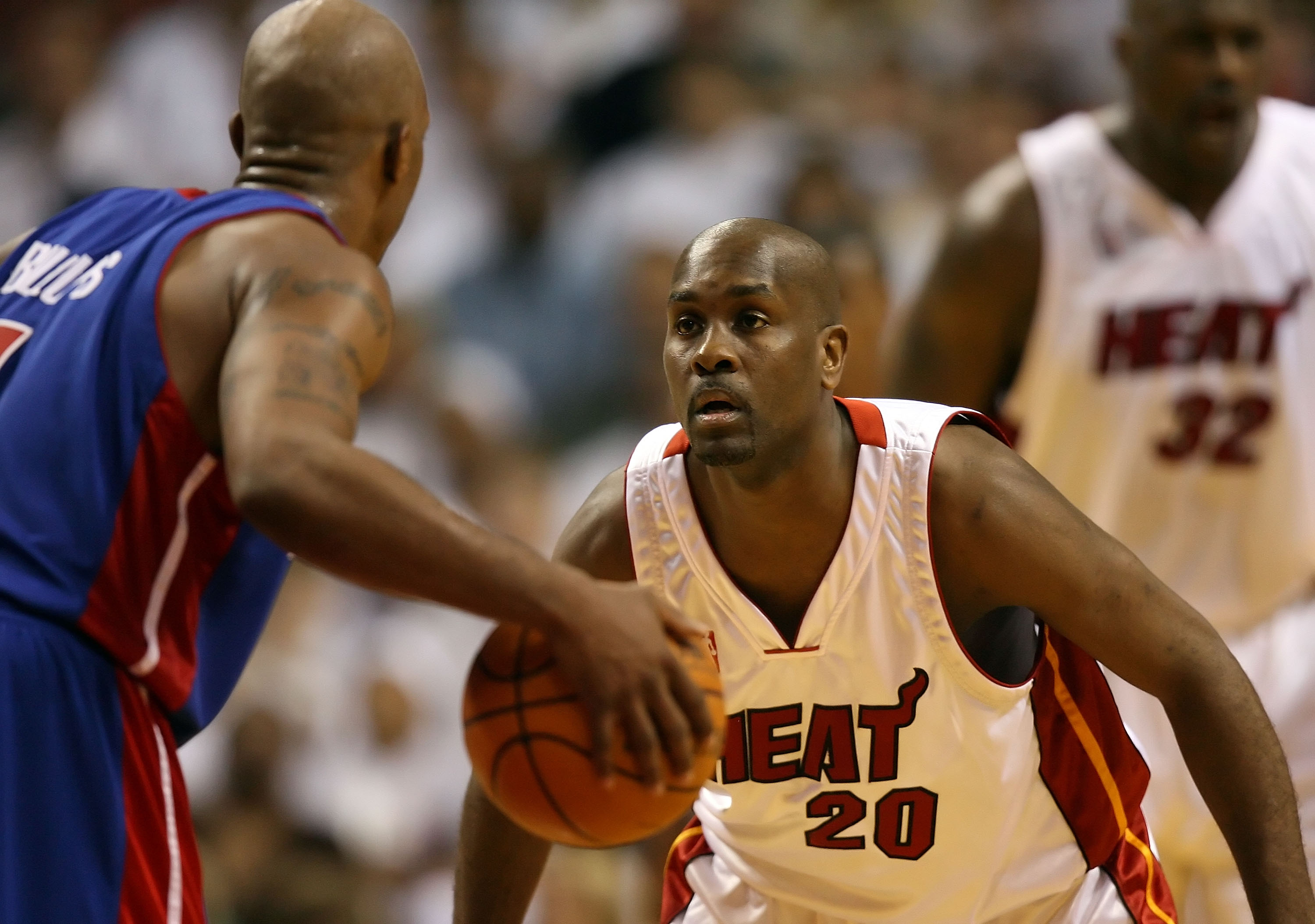 Payton was known for his intensity on the court. One of the best defensive guards ever to play in the NBA, Payton used his skills and mouth to humble his opponent.
The NBA's Defensive Player of the Year during the 1995-96 season, Payton made a living hounding the opposition. Nine times he was named to the NBA All-Defensive Team. He frustrated opponents with his quickness and his patented trash talk.
The talk irked many, but that was Payton's game.
"It made you want to get back at him even more," Hall of Fame forward Chris Mullin once said about Payton, per The Athletic, "but ultimately, the real frustration came from how great a player he was. Backing it up, that's when trash-talking goes to another level. If you trash talk and you can't back it up, you're just a clown."
"The strength of his game is defense and toughness," Jalen Rose once said of Payton. "He talks a lot of trash. And he's willing to fight you. Right? What you gonna do with that?"
Payton wasn't too shabby offensively, either. In eight of his 17 NBA seasons, he averaged better than 20 points. He also put up better than eight assists per game in seven seasons.
Gary Payton said he's not the best point guard to ever play in the NBA
As confident as he is in himself, Payton recently said he's not the best point guard to ever play in the league. He didn't break things down, saying he considers himself one of the best basketball players to ever play in the NBA.
In a recent interview with DJ Vlad, Payton was asked if he considered himself the best point guard in the NBA, and he was quick to answer.
"No," he said. "I just consider myself one of the greatest basketball players to ever play the game. I don't care about who was the greatest or whatever.
"In my opinion, John Stockton was the greatest point guard to ever play. That's my opinion. Then it's Magic and all of them."
Payton said Stockton was even tougher to guard than Michael Jordan. He told VladTV that part of that was because he never reacted to Payton's trash talk.
"Stonefaced," he said. "But I gotta guard him 94 feet. I gotta think about coming off picks, he throwing passes, he coming back trying to steal basketballs. He always moving and he always taking charges on me. I have to always focus on him.
"He only played 34 minutes. That's all Jerry Sloan played him. When you look up, he shot the ball 10 times. He made eight. He shot seven free throws and made all seven. Next thing you know, you look up and he got 16 assists. Then you say, dang, he got five, six rebounds and he got five steals. I look up there and I say, man, he got 27, 16, five, five. I can't deal with that."
Payton claims neither Michael Jordan nor LeBron James is the GOAT
After saying he believed Stockton was the NBA's best point guard ever, Payton went on to say which player he believed was the best of all time.
He is clearly in the minority as he didn't mention Jordan or LeBron as the game's best.
"People ask me who was the greatest basketball player to ever play," he said. "I think Wilt Chamberlain was. All the stuff that he did and all the records. We're all chasing after his records. When you see (James) Harden and them breaking records, whose records are they breaking? They're all breaking Wilt Chamberlain's records."
Chamberlain was a stat machine. If the GOAT is based strictly on numbers, Payton is absolutely correct. The former Lakers center averaged 50.4 points and 25.7 rebounds in one season. For his career, he put up 30.1 points and 22.9 rebounds. He was a four-time MVP and a seven-time scoring champ. Payton certainly has a point.
"I don't compare people," Payton said. "All of us was great. We're all in the same category — the Hall of Fame."