Gary Payton Once Had to Apologize to an Upset Opponent After Trash-Talking His Dead Mother: 'I Said a Lot of Bad Things'
It goes without saying that NBA players are supremely confident. That self-belief, however, manifests in different forms. While some stars may be the strong silent type, Gary Payton preferred to use brutal trash talk to throw opponents off their game.
In one situation, though, Payton took his trash-talking too far. After making a personal comment about an opponent's late mother, he had to issue a postgame apology.
Gary Payton was a fierce competitor and a ruthless trash talker
During his time on the NBA hardwood, Payton earned himself a reputation as a tough defender. That wasn't the only way he could get under his opponent's skin, though.
Payton proved to be a fiery competitor who wouldn't back down from any opponent. As we saw during The Last Dance, he was even willing to square off against Michael Jordan. "A lot of people backed down to Mike. I didn't," the guard explained during the series. "I made it a point, I said, tire him out. Tire the f*ck out of him. You just gotta tire him out. And I kept hitting him and banging him and hitting him and banging him, it took a toll on Mike."
Jordan, for the record, asserted that Payton didn't take a toll on him.
Beyond that physical defense, the Glove was also known to unleash some wicked verbal assaults. On one occasion, he called an opposing coach a "smurf." On another, he threatened to kill his own teammate's family.
The guard had to apologize to Lamar Odom after mentioning his dead mother
As the cliche says, "All's fair in love and war." The same can apparently be said for an NBA game, at least when Payton hit the hardwood.
"Lamar Odom was the one that I really went at like that," Payton explained on Fair Game in 2019. "I was talking about his mother, and I didn't know that his mother had just passed. And I said a lot of bad things to him, and I really regretted that."
After the game ended, Odom was understandably upset. He told his agent what happened, and he, in turn, spoke to Payton's agent. Word then reached the Glove, who realized he had crossed the line.
"My agent came and got me out of my locker room and said that Lamar was a young kid at the time, and he was very upset," Payton continued. "And he was very emotional. And I had to go over there, and I had to go and apologize because, if I woulda knew that his mother had just passed, it woulda never been that way. I said a lot of bad things to a lot of guys, and I hurt a lot of guys' feelings. And that was just me."
That wasn't the only time trash talk landed Gary Payton in a sticky situation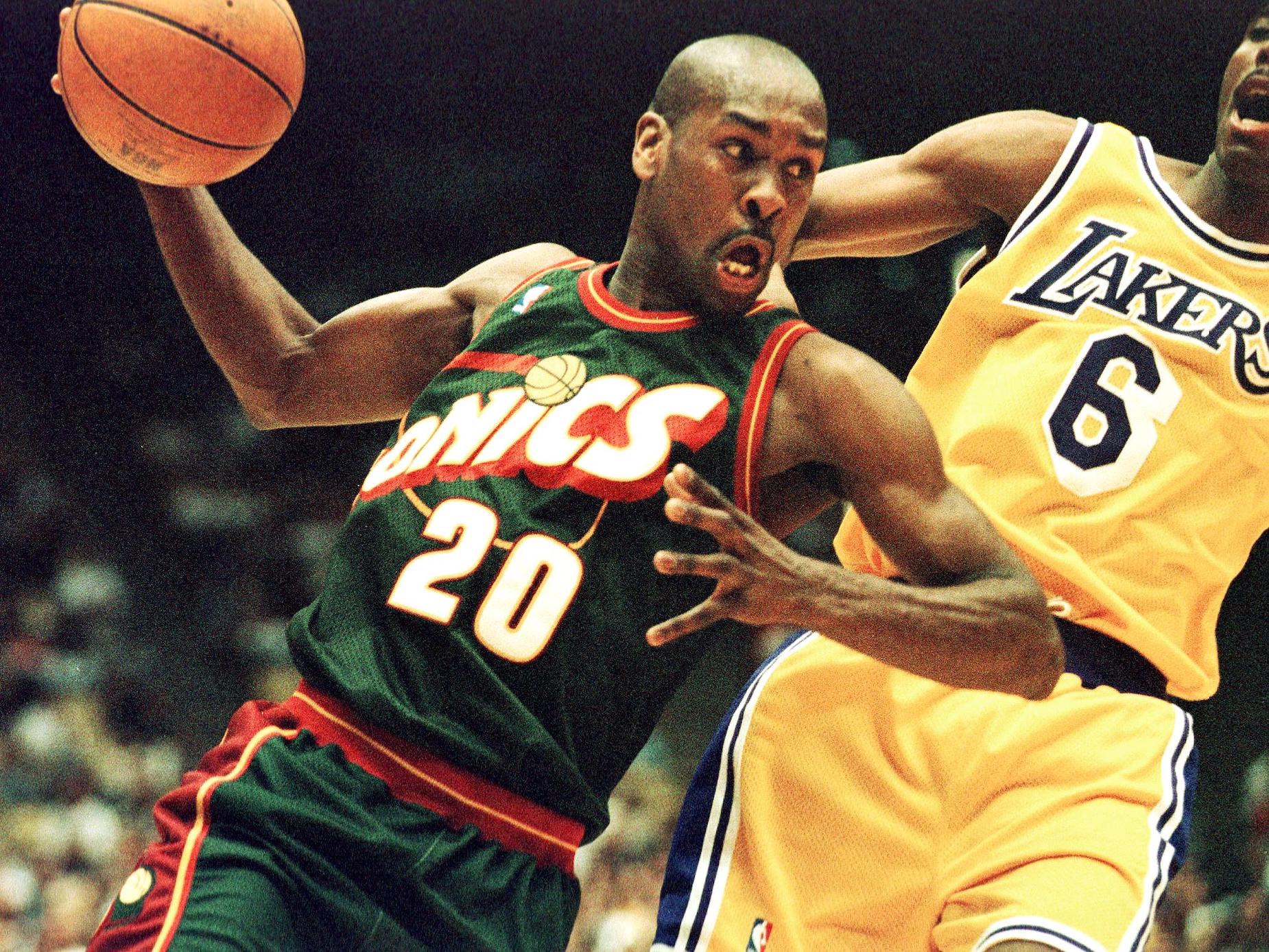 As Payton himself admitted, he wasn't afraid to trash-talk any opponent. Unsurprisingly, that him in at least one additional sticky situation besides the one with Odom.
As explained in a Players' Tribune piece cited on ForTheWin, Payton once made the mistake of trash-talking the Chicago Bulls bench, including Michael Jordan, during a preseason game. When the two teams met in the regular season, His Airness made the rookie guard pay the price.
MJ ended up dropping 33 points that night and, toward the end of the game, walked over to Payton on the Seattle bench.
"Looks right at me," the Glove recalled. "'That (expletive) you talking in preseason?' The wild thing is, MJ isn't even mad or nothing. He's chewing his (expletive) gum. 'This is the real (expletive) right here. Welcome to the NBA, little fella.'"
When you open your mouth and talk trash, there's always a possibility you'll get burned. That happened to Payton on two occasions, albeit in very different circumstances.