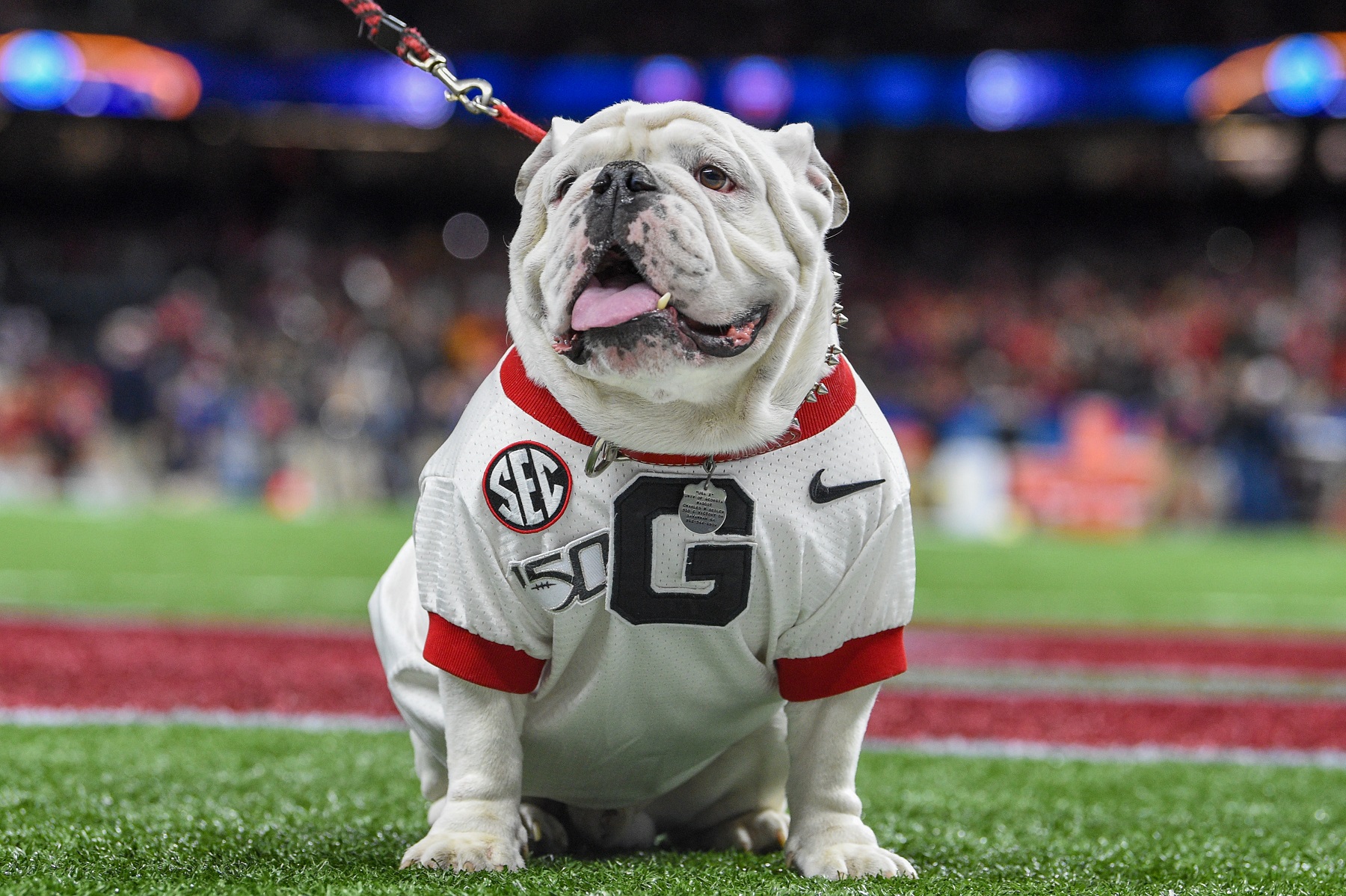 Georgia Bulldogs Football Fans Are Even Better Than Their Unbeaten Team
Fans of the University of Georgia Bulldogs have donated more than $14 million in refunded ticket money back to the school.
The Golden Rule suggests that you should do unto others as you would have then do unto you. The athletic department at the University of Georgia apparently learned that lesson a while ago, and it's paying off with some gold of its own. Loyal Georgia Bulldogs fans, whose team plays Alabama in a huge weekend football game, are rewarding the way the university has treated them by giving money in massive amounts.
The COVID-19 pandemic has ravished athletic budgets
Sports fans know the details by now. Every pro sports league and college conference has taken a financial hit from the COVID-19 pandemic. The trouble started at NCAA schools in early March when most conferences canceled their men's and women's basketball tournaments. The development was followed immediately by the cancellation of the NCAA Tournament.
The hit was immediate in the form of lost ticket revenue, television money, and some sponsorship arrangements. The loss of March Madness alone meant a $375 million shortfall in money that the NCAA was able to return to conferences and schools, according to Forbes. Worse still, many schools had already spent their anticipated allocations because fall (football, soccer) and winter (basketball, hockey) feature some of their most expensive sports.
The hardship was eased to some degree by the cancellation of spring college sports, but the damage was done. Athletic directors at FBS schools went into the summer holding out hope that the 2020 football season wouldn't be disrupted. Playing the games as scheduled would bring in the budgeted ticket revenue at their 70,000- and 80,000-seat stadiums as well as the TV money.
That hasn't been the case. The major conferences are already playing or will be playing soon. However, the schedules have been shortened, and stadiums are mostly empty or limited to 25% capacity. So, while TV contracts remain intact, game-day revenue (tickets, concessions, merchandise) has fallen off the cliff for the Georgia Bulldogs at 93,000-seat Sanford Stadium and for other schools.
The crisis is ongoing
While fall football has resumed at FBS schools, FCS conferences are hoping to play beginning in March, when weather will almost certainly create some problems for schools that depend entirely on ticket sales. In the interim, plans for basketball, another big-money sport, remain in flux.
The best-case scenario might be a half-dozen non-conference basketball games followed by a regular league schedule. After that comes tournament season again. With that comes the fear of major disruptions because of positive testing results like the NFL and college football teams are experiencing.
Schools continue to brace for the worst. Before reversing their decision to move football to the spring semester, Pac-12 Conference officials were in talks to borrow $1 billion to be allocated to its schools to cover shortfalls. Numerous schools have imposed short-term furloughs across their entire athletic departments and cut salaries of higher-paid employees. Dabo Swinney at Clemson took a $1.25 million reduction, and Florida State's Mike Norvell is handing back $968,750, according to Sports Illustrated.
Georgia Bulldogs fans stay true to their their school
Major-college football programs were selling season tickets before the COVID-19 outbreak even started, and most were still selling over the summer with the expectation that there could be games and full stadiums.
That turned out to be too optimistic. In the case of the Georgia Bulldogs, they're only being allowed to fill about a quarter of the 93,000 seats at Sanford Stadium. But a funny thing happened when the athletic department started issuing refunds: According to Forbes, lots of fans told the school that it could keep some or all of the money. The total thus far is at least $14 million.
The generosity is being attributed to the athletic department and top school administrators maintaining frequent contact with fans and alumni throughout the year – and not just to hit them up for money.
"The programs that may have been a little more forceful in the past in the way they raised money and are now switching gears to a more 'high touch' approach, donors are going to be more skeptical of them," said Andy McGhee, a Georgia season-ticket holder and graduate. "If you set a standard through the years of high-touch, like Georgia has, which was well before COVID, your donors are a lot more open and understanding where you are and buy into your program."
Forbes reported that 58% of Georgia fans with ticket packages opted out of a game. Of those, 26% told the school to keep all or some of that money plus other donations they made to reserve better seats.
The university earmarked some of the windfall to offset testing costs and other safety measures. It's all appreciated since athletic director Greg McGarity estimated last month that Georgia's athletic department was going to fall about $55 million short of its revenue budget.