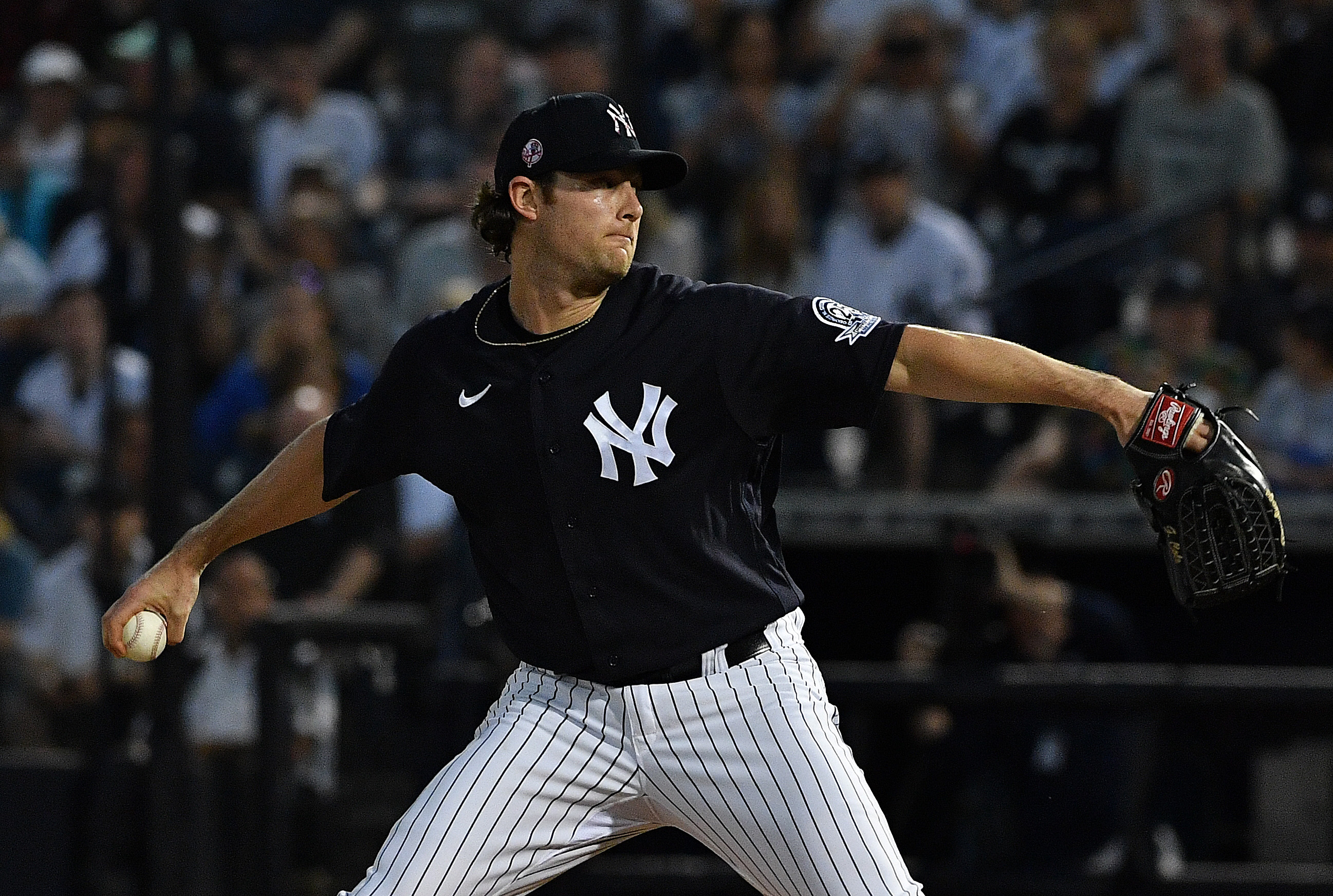 Gerrit Cole Will Lose $23 Million This Season Because of Rob Manfred's Incompetence
Gerrit Cole was scheduled to make $36 million in 2020, but that figure has been slashed due to MLB's shortened season.
When Gerrit Cole signed his nine-year megadeal this offseason, he became one of the richest players in MLB history. Cole signed with the New York Yankees for $36 million per year, but he won't see even half of that cash this season.
Because of the COVID-19 pandemic and commissioner Rob Manfred's incompetence, MLB teams will play only 60 games this year. That means Cole will earn a prorated salary based on the shortened season. In all, he will lose $23 million in 2020.
Gerrit Cole signed his historic contract with the Yankees this offseason
Gerrit Cole was maybe the best starting pitcher in the MLB last season. He went 20-5 with a 2.50 ERA and a league-high 326 strikeouts. He narrowly missed out on the AL Cy Young award to his teammate, Justin Verlander, but he easily could've been chosen ahead of him.
Cole's stellar 2019 season earned him a massive payday with one of the richest franchises in sports. He signed a nine-year, $324 million contract with the Yankees, all of which is guaranteed.
Cole's new contract locked him into an annual salary of $36 million, making him one of the richest athletes in pro sports history. The starting pitcher couldn't wait for his first check, so he was disappointed to see a much smaller number on the dotted line.
Cole will lose $23 million this season because of Rob Manfred's incompetence
When the COVID-19 pandemic started to spread throughout the country, sports were put on hold. The NBA was postponed, the NCAA Tournament was completely cancelled, and the MLB was forced to delay opening day.
MLB commissioner Rob Manfred had the opportunity to become the first sport to return to normal, but he squandered the chance. Players and owners went back and forth for months negotiating a return-to-play deal with no end in sight.
Baseball could've been America's saving grace. It could've seen a boom in ratings as the only professional sport operating throughout the summer. Instead, Manfred watched as both sides argued their way to July.
After months of indecision, the MLB finally agreed to a 60-game season, but the players weren't thrilled. They'll be forced to forfeit more than half of their 2020 salaries because of the shortened schedule.
For the game's biggest stars, that meant a massive pay cut. Cole saw his $36 million salary drop to just $13 million. He'll be losing $23 million that he'll never see again, all thanks to Manfred.
Cole headlines MLB's opening day in 2020
After months of delay, the MLB is finally starting its 2020 season this Thursday. Cole headlines the opening day lineup as he matches up against Max Scherzer and the Washington Nationals.
Cole has impressed his new Yankees teammates throughout spring training. With the power they have offensively and a new ace at the top of their starting rotation, New York is one of the prolific favorites to win the 2020 World Series.
They've been close in recent years with nothing to show for it. Cole could be the last piece they need to bring New York its 28th title.
All stats courtesy of Baseball Reference, all contract info courtesy of Spotrac