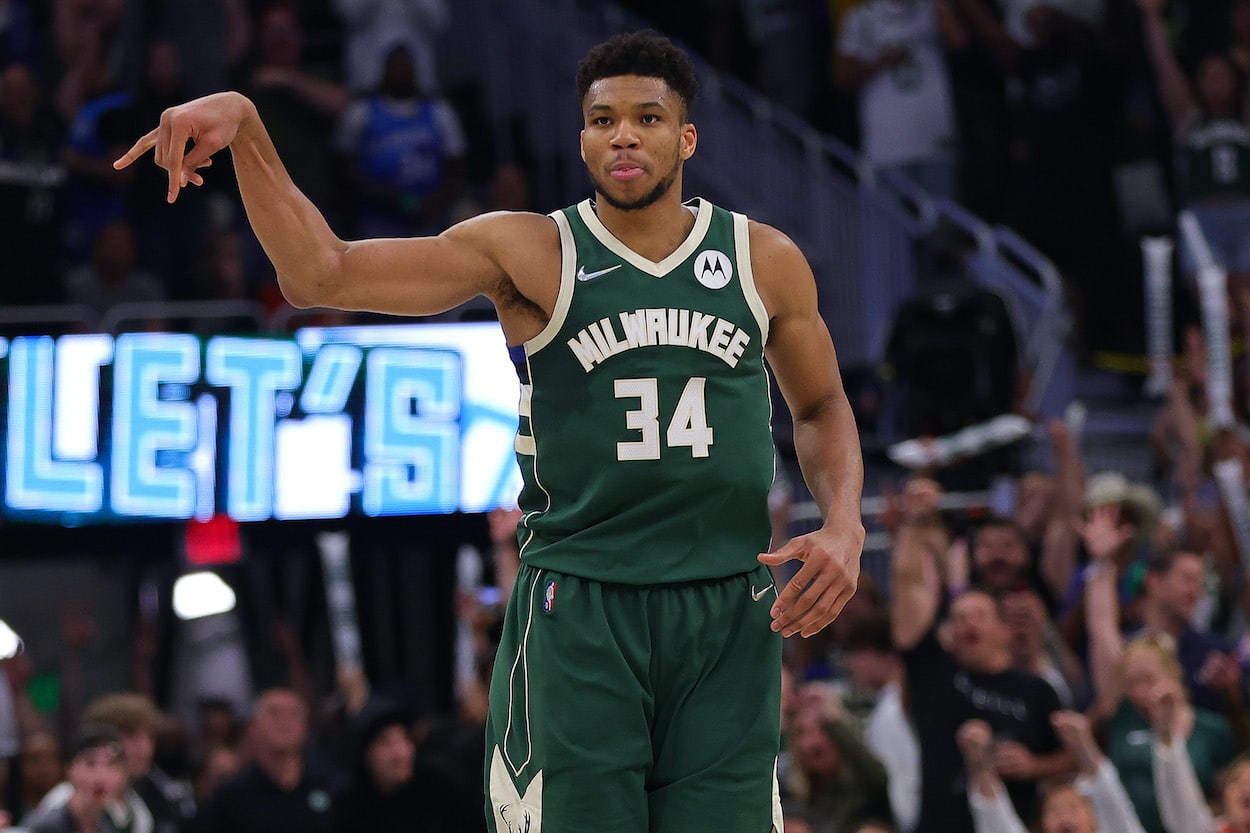 Giannis Antetokounmpo Salary: Only 5 NBA Players Make More Money Than the Greek Freak
Giannis Antetokounmpo earned nearly $40 million in salary alone this season.
Giannis Antetokounmpo is one of the five best basketball players on planet earth right now. There's not much debate about that. The Milwaukee Bucks superstar has won two MVP awards, has been named to the All-NBA First Team three years in a row (soon to be four), and is coming off one of the greatest NBA Finals performances of all time.
Antetokounmpo's place in the NBA's current hierarchy is unquestioned, but he surprisingly isn't one of the top-five highest-paid players in the league this year. So, what is the Greek Freak's 2021-22 salary, and which players made more money than him this season?
Giannis Antetokounmpo made nearly $40 million in salary this season
Back in 2020, Antetokounmpo had a career-defining decision to make. He could've signed a supermax contract extension with the Bucks to stay with the team that drafted him for five more years, or he could've waited to test free agency and possibly signed with a bigger market team.
Being the loyal man he is, Antetokounmpo decided to sign on the dotted line of a five-year, $228.2 million contract extension with Milwaukee. A few months later, he led the Bucks to their first championship since 1971 with one of the most dominant NBA Finals performances in league history.
Giannis' massive contract kicked in at the start of the 2021-22 season. He made a career-high $39.3 million in salary this year alone, and that number is only going to climb in the coming years. Antetokounmpo will make $42.5 million next season, $45.6 million in 2023-24, $48.8 million in 2024-25, and an absurd $51.9 million in 2025-26.
The Greek Freak would become a free agent in the summer of 2026, but it would honestly be a shock if he decided to test the waters even a little bit. Antetokounmpo will likely be a Buck for at least the next 10 years.
Five players made more money than Antetokounmpo in 2021-22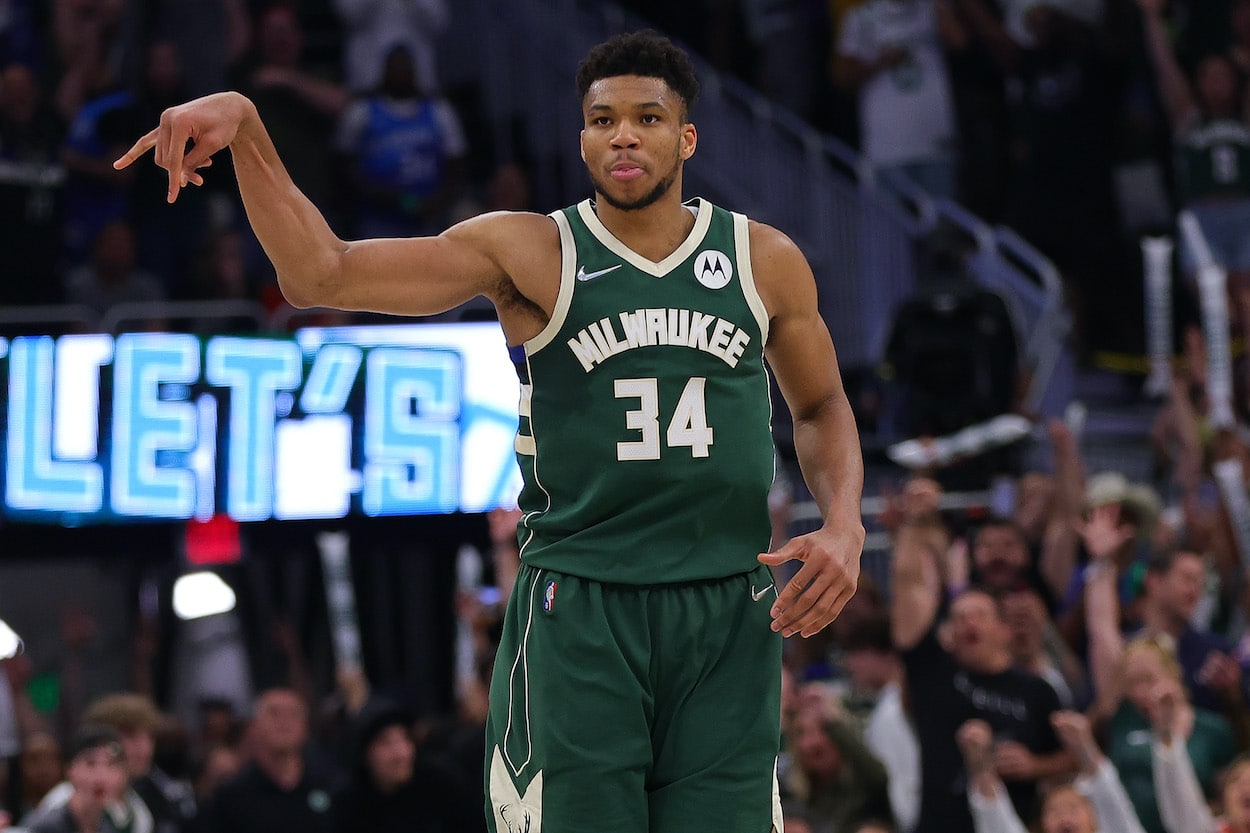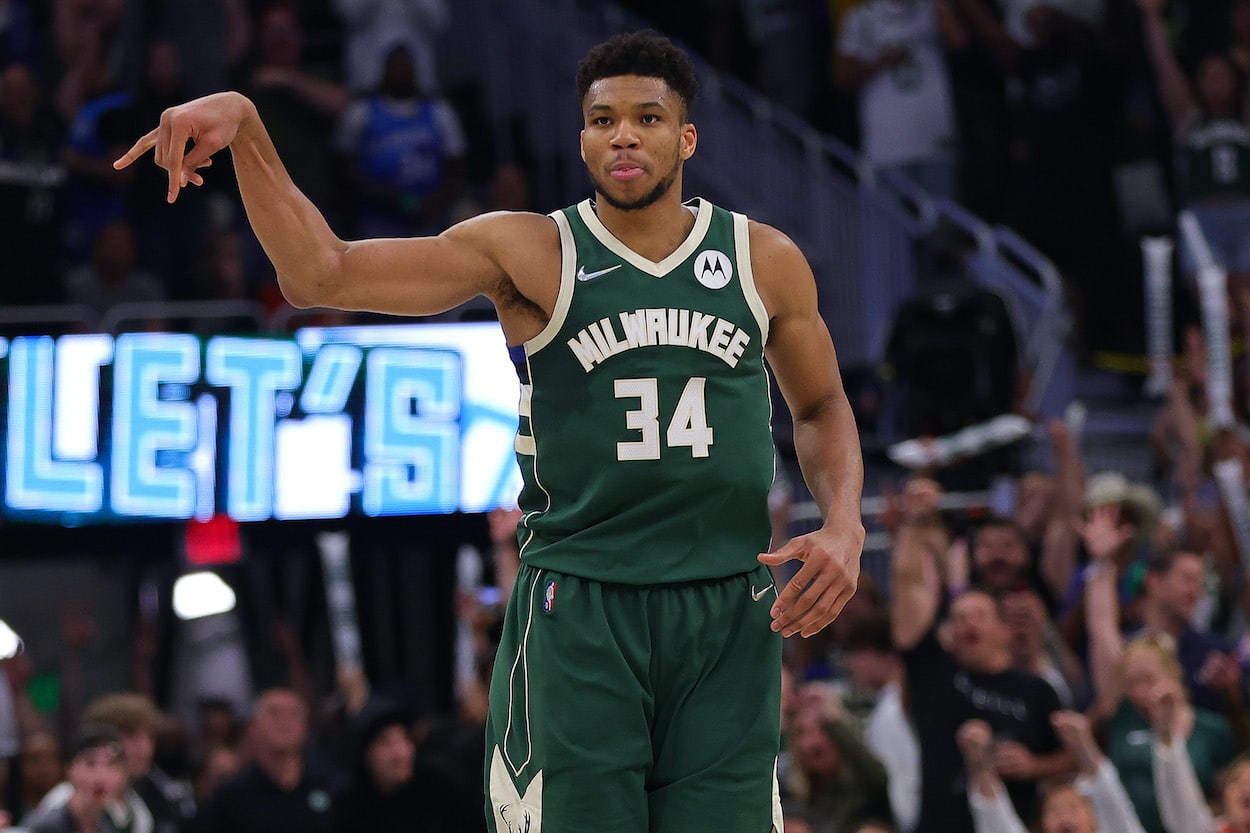 Antetokounmpo is arguably the best player in the NBA and has one of the biggest contracts we've ever seen, but his salary only ranked tied for the sixth-highest in the league this year. Here's a list of the five players who made more money in salary than Antetokounmpo in 2021-22:
Stephen Curry: $45,780,966
Curry is in the final year of the five-year, $201.2 million contract he signed in 2017. His next deal will kick in at the start of next season, and by 2025-26, he'll be making nearly $60 million per year. Wow.
John Wall: $44,310,840
Wait, what? That's right, John Wall, who played in a whopping zero games this season, made nearly $45 million in salary. He's also due more than $47 million next year. Have fun with that, Houston.
Russell Westbrook: $44,211,146
Westbrook was at least on the court to earn his massive salary this year, but his play was extremely disappointing in his first year with the Los Angeles Lakers. If LA keeps Westbrook around for another season, the franchise will owe him more than $47 million.
Kevin Durant: $42,018,900
OK, this one at least makes sense. But it's safe to say Antetokounmpo would rather still have a chance to win a title than earn an extra $3 million this year.
LeBron James: $41,180,544
Antetokounmpo is a better player than LeBron at this point in their careers, but James still rakes in more cash both on and off the court.
All contract figures courtesy of Spotrac.
Like Sportscasting on Facebook. Follow us on Twitter @sportscasting19.