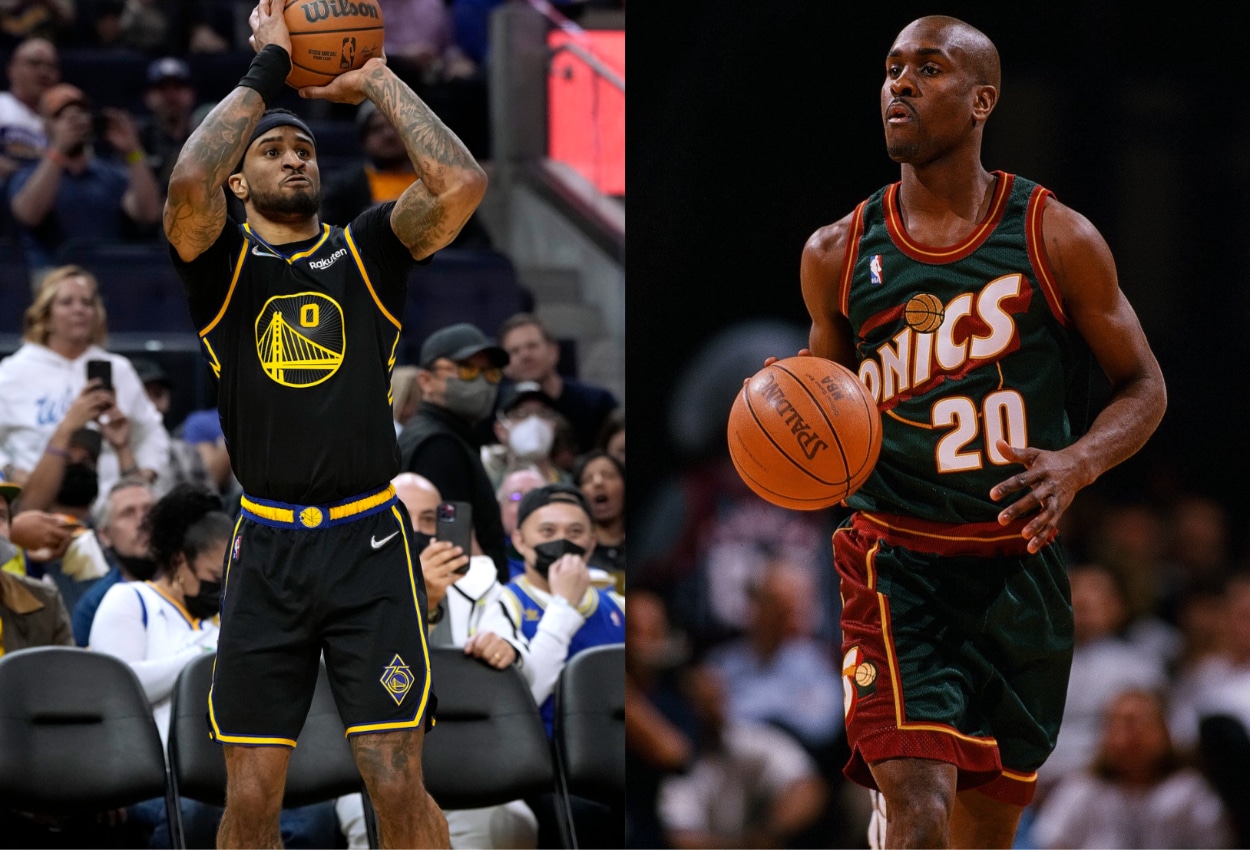 Golden State Warriors: Is Gary Payton II Related to Hall of Famer Gary Payton?
Gary Payton II has become a key role player for the Golden State Warriors. So, is he related to Hall of Fame point guard and Seattle SuperSonics legend Gary Payton?
If you have watched the Golden State Warriors at all during the 2021-22 NBA season, you have probably heard the name Gary Payton II. Payton has become a valuable role player for the Warriors during a year in which they have returned to national prominence, making their sixth NBA Finals in eight seasons.
However, unless you're a basketball superfan, you may be asking a question about Payton: Is he related to Hall of Fame point guard Gary Payton?
Here's everything you need to know.
Gary Payton II is the son of Hall of Famer Gary Payton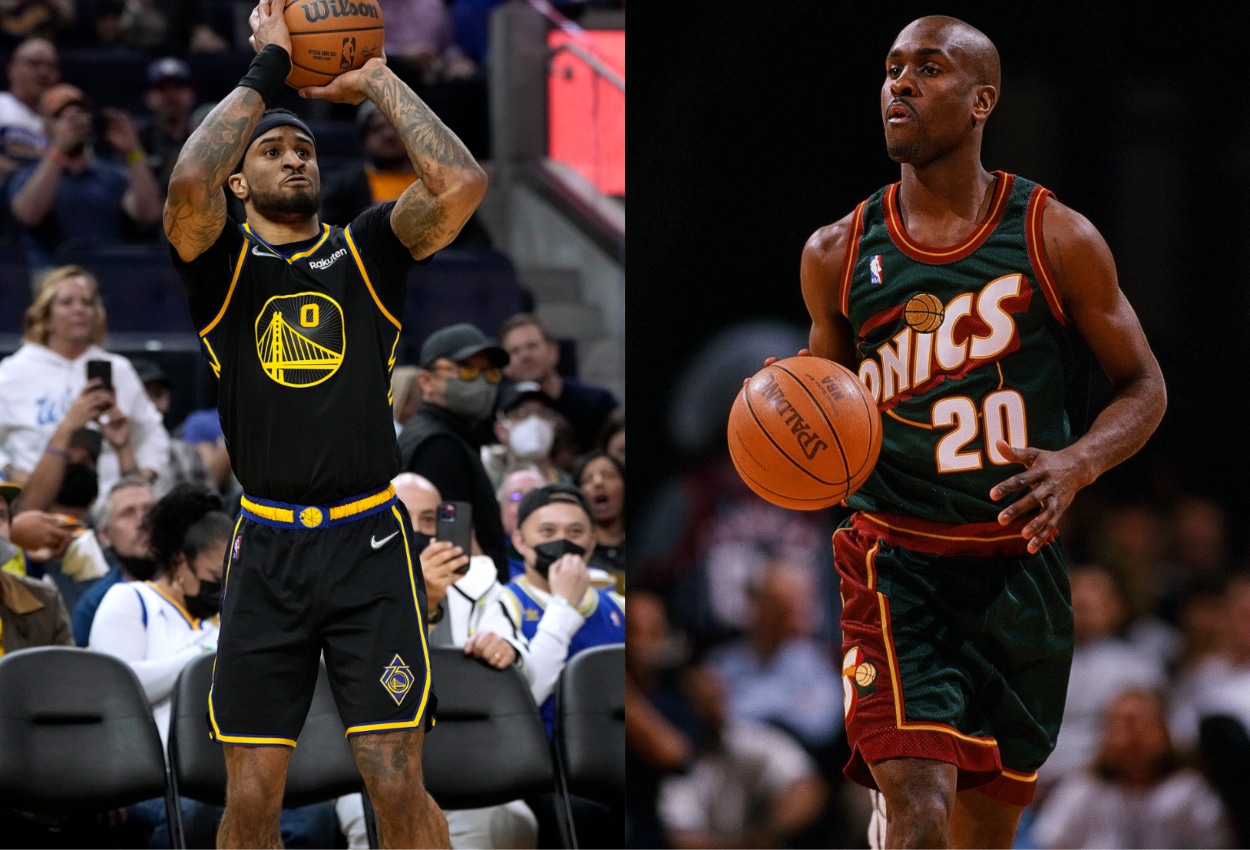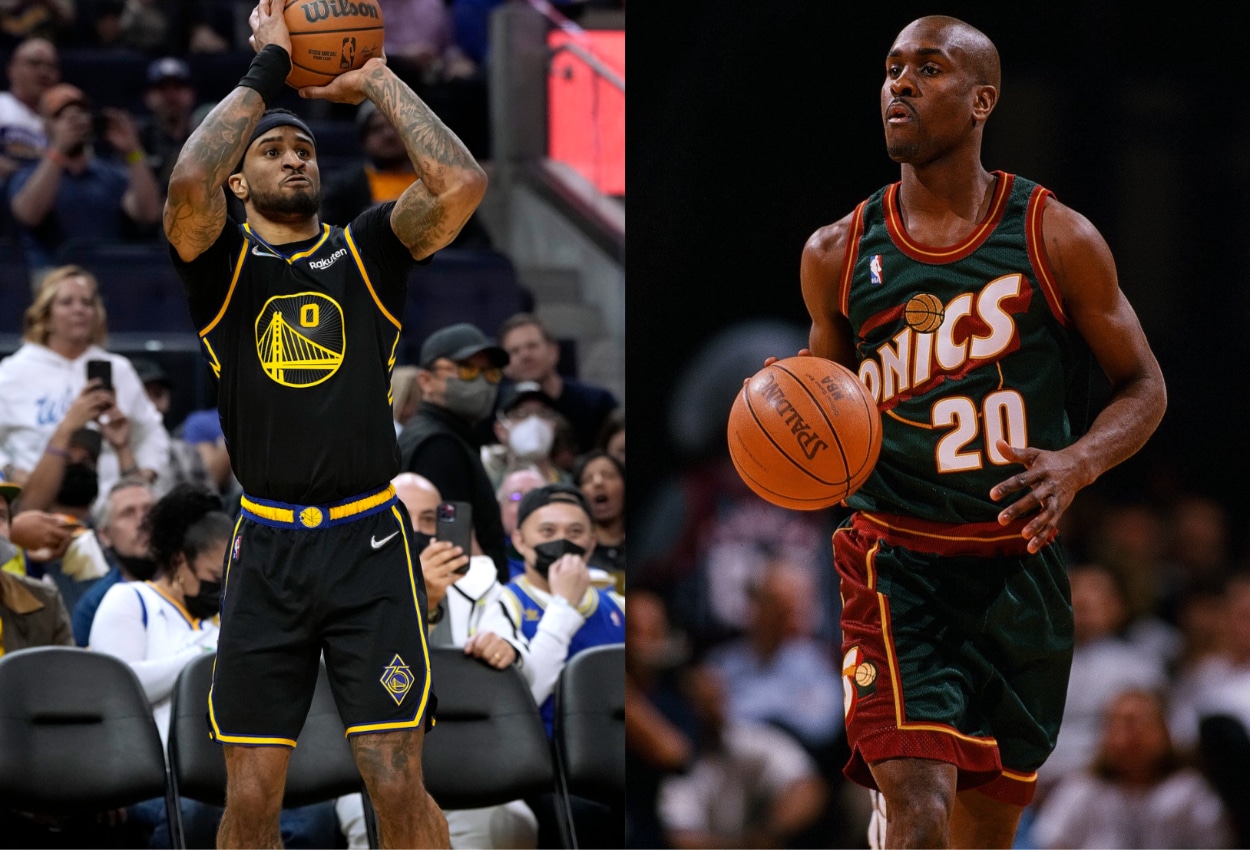 Putting it simply: Yes, Gary Payton II is the son of Gary Payton.
The young guard hasn't been nearly as successful as his father, but the elder Payton has openly praised his son's play for the Warriors.
"Playing very well, playing very, very well," the Seattle SuperSonics legend said on Vlad TV in March. "I think Steve Kerr is the one who did that for him, put him in the rotation to do what he wants to do. … I just like it that he's on this team, and he's got an opportunity to get even bigger with this squad because I think they're gonna sign him to a bigger deal next year. And it'll be good for him."
He also admitted things have been harder for his son due to them sharing a name.
"People are always gonna compare him to me," he added. "I told him, 'Never think that way.'"
Gary Payton II has had an interesting path to stardom
The younger Payton hasn't had as easy a path to NBA stardom as his father.
Gary Payton Sr. went to the Seattle SuperSonics with the No. 2 overall pick in the 1990 NBA Draft out of Oregon State. He started from the get-go and eventually played in Seattle for over 12 seasons, earning nine All-Star selections and the 1995-96 Defensive Player of the Year.
The Hall of Famer also played for four other teams during his final four-and-a-half seasons, and he won a ring with the Miami Heat in 2005-06.
Payton II, on the other hand, went to Oregon State as well. And he had success, earning two Pac-12 Defensive Player of the Year awards. He even averaged 16.0 points, 7.8 rebounds, and 5.0 assists in 2015-16. 
But the Young Glove went undrafted in the 2016 draft and bounced around from team to team through his first five seasons. He also appeared in some G League games.
In 2020-21, Payton II appeared in 10 games for the Warriors and later starred on their Summer League squad, but the team waived him in 2021. He even considered working for its video coordination department (h/t ESPN) before signing a partially guaranteed deal in October.
The 29-year-old has since had a tremendous season for the Western Conference champion Warriors, averaging 7.1 points and 3.5 rebounds in 17.6 minutes. He also made nearly 36.0% of his three-point shots and had a 61.6% field-goal percentage. However, like his dad, Payton II shines on the defensive end of the court. He led the Warriors in steals per game this year with 1.4 and finished third in defensive box-plus-minus (3.4).
"Gary's a two-way player," Warriors coach Steve Kerr said earlier this year, per NBC Sports. "When you are that elite defensively, the question then in the playoffs becomes, 'Can you survive offensively?' This is a guy who's among the league leaders in field-goal percentage. He's got a knack around the rim; we've seen it every single night, whether it's in transition, offensive boards, playing in the dunker spot. And then he's dramatically improved his three-point shot. Gary's the real deal, and he's going to be in our rotation in any big game."
Payton II's play led to him earning a guaranteed deal for the rest of the 2021-22 season with the Warriors.
He may have his father's name, but it's official: Gary Payton II has arrived.
Stats courtesy of Basketball Reference