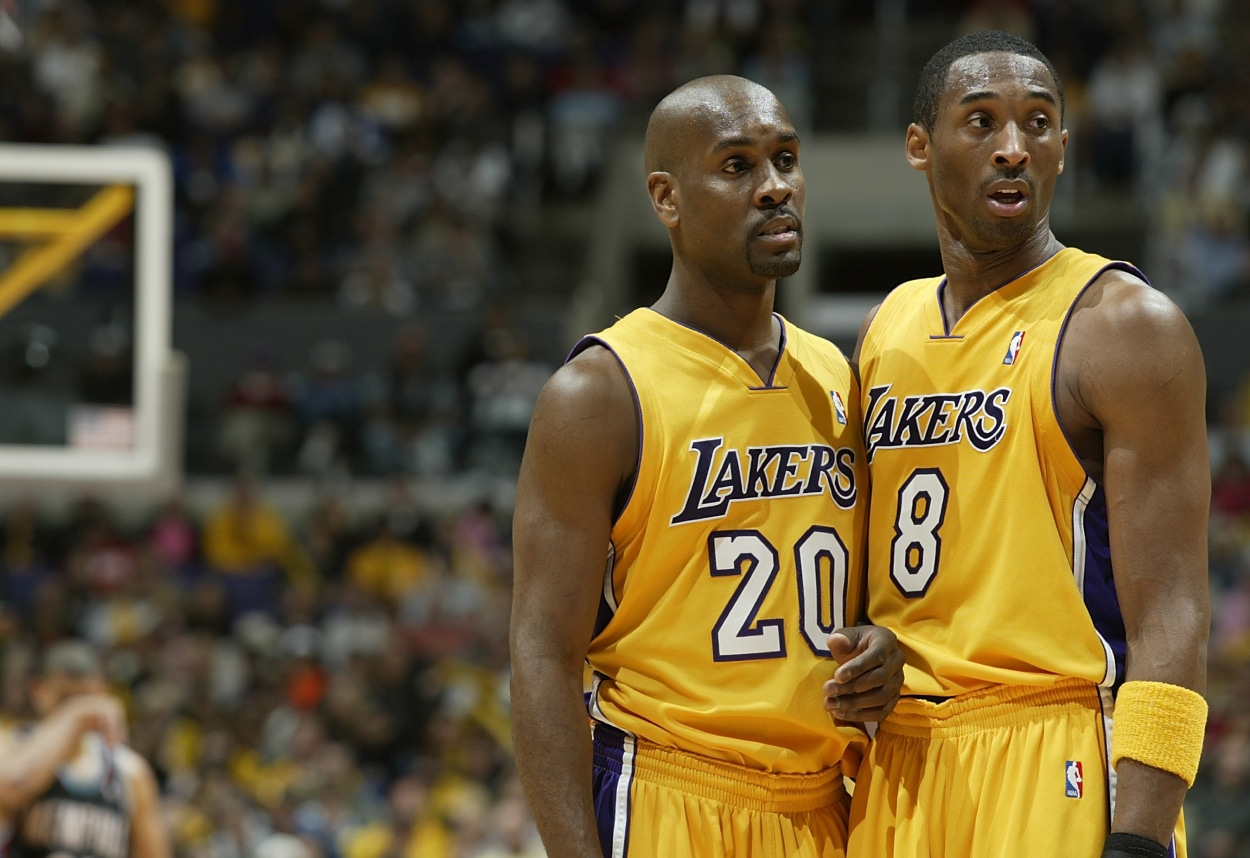 Hall of Fame Guard Gary Payton Issues Stern Message to Kobe Bryant's Critics
Despite being an all-time great, Kobe Bryant had plenty of critics during his career with the Los Angeles Lakers. Gary Payton recently issued a stern message to them.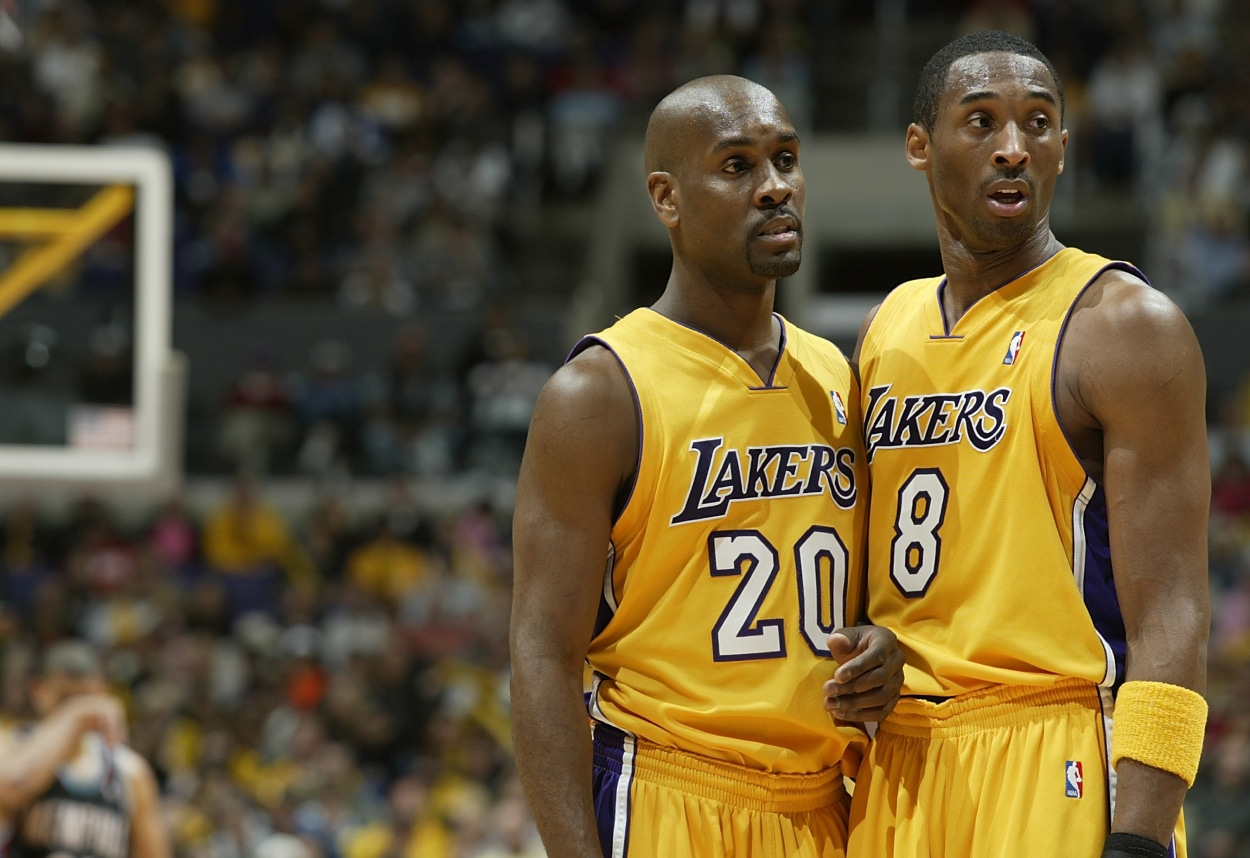 Kobe Bryant became one of the greatest players of all time during his iconic NBA career. But like every superstar, Bryant had millions of critics.
The Los Angeles Lakers legend was a ball-dominant guard, and his haters typically called him a "ball hog" or "selfish" because of it. However, Hall of Fame point guard Gary Payton seems to hate that assessment of Bryant's game and personality.
Payton recently issued a stern response to the people who made those claims.
Gary Payton issued a stern response to Kobe Bryant's critics
NBA fans likely think of Gary Payton in a Seattle SuperSonics jersey. He earned all nine of his All-Star selections in Seattle and was the 1995-96 Defensive Player of the Year.
However, Payton played for a few other teams at the end of his career, including the Lakers in 2003-04. LA had Kobe Bryant, Shaquille O'Neal, and a couple of aging stars in Payton and Karl Malone that year, and the team reached the NBA Finals before losing to the Detroit Pistons in five games.
When recently asked about his favorite Kobe stories, Payton only wanted to praise Bryant as a person. He also had something he wanted to say to Mamba's critics.
"He was a great kid; great kid," Payton said on the June 3 episode of The Old Man and the Three podcast. "People think about Kobe in a wrong way. Think about 'selfishness,' and all that stuff. Forget that. This kid was a competitor. That's all he was: a competitor. And that's all he wanted to do. He wanted to be great, and that's what he became."
Payton continued: "If he was a butthole and all that, why would he always go to the veterans and ask them what can he do to get better? Selfish players don't do that. … That was my little brother. I was glad that I went to the Lakers in that year."
Numbers (and championships) don't lie when it comes to Kobe Bryant
The "selfish" assessment can only work when a player isn't a winner, and that certainly wasn't the case for Kobe Bryant.
Yes, he averaged 25.0 points for his career and led the NBA in scoring twice. Bryant also scored the second-most points in a game ever with 81 in 2006. But he won five championships with the Lakers as well. Bryant was the second option – not the first – when he went to his first four Finals and won three titles with Shaquille O'Neal.
He then put his ego aside and learned how to play with other stars once Shaq left, and it resulted in three more Finals appearances and two additional titles. How can a player be selfish when they accomplish the biggest team award (an NBA championship) five times in their career and make the Finals in two other seasons?
Bryant's critics just disliked all the shots he took. Their "selfish" claims didn't actually have much to stand on, considering he was one of the greatest scorers to ever live and the ultimate winner.
Like Payton said: Kobe Bryant wanted to be great. And that's what he became.
Stats courtesy of Basketball Reference