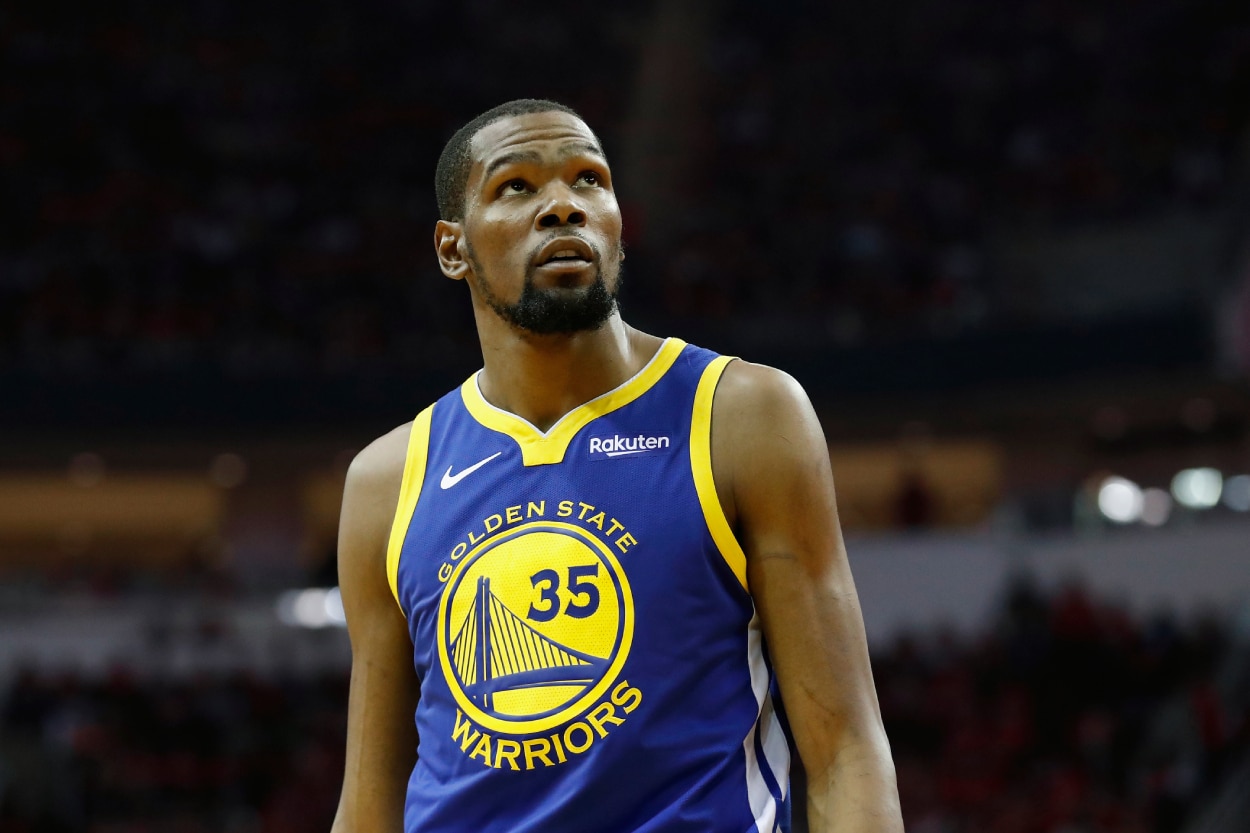 Golden State Warriors: Why Did Kevin Durant Leave?
After winning two titles with the team, Kevin Durant no longer plays for the Golden State Warriors. So, why did he leave? We looked at the reasoning behind his departure.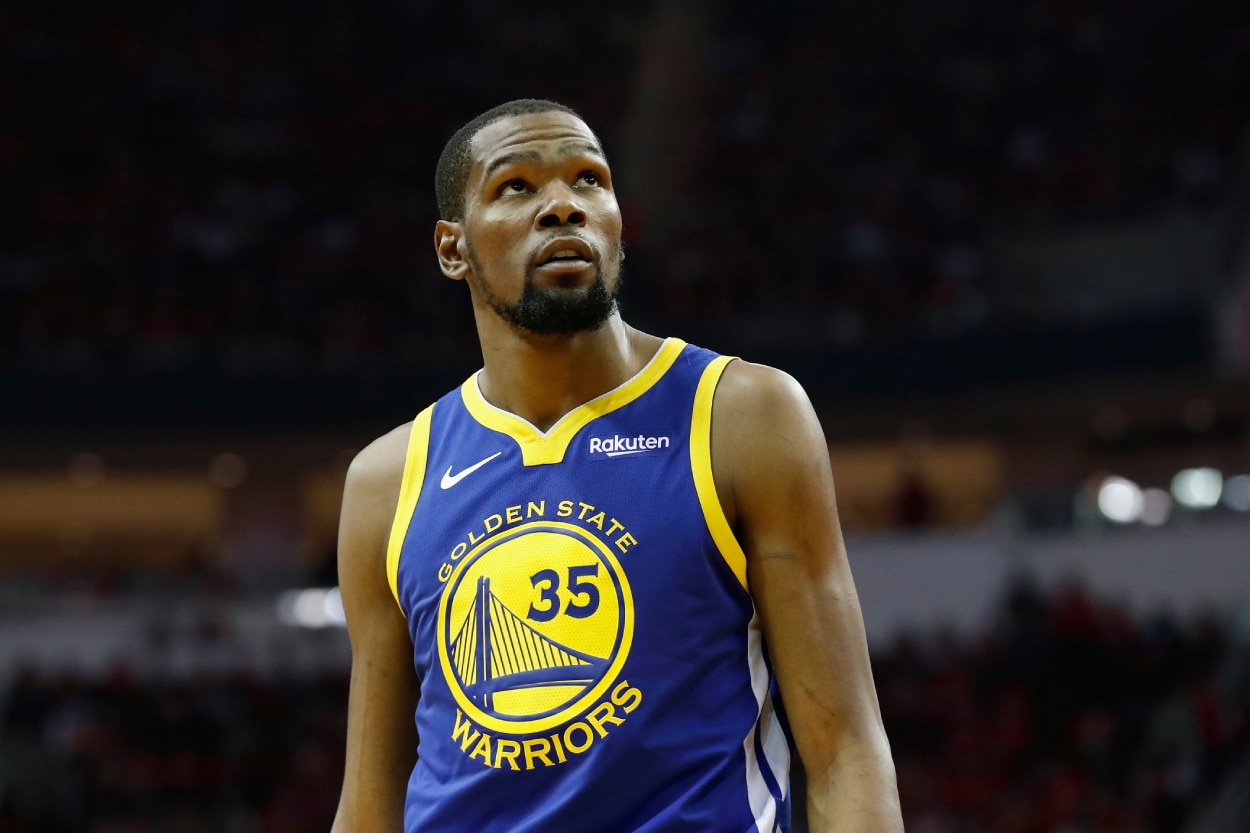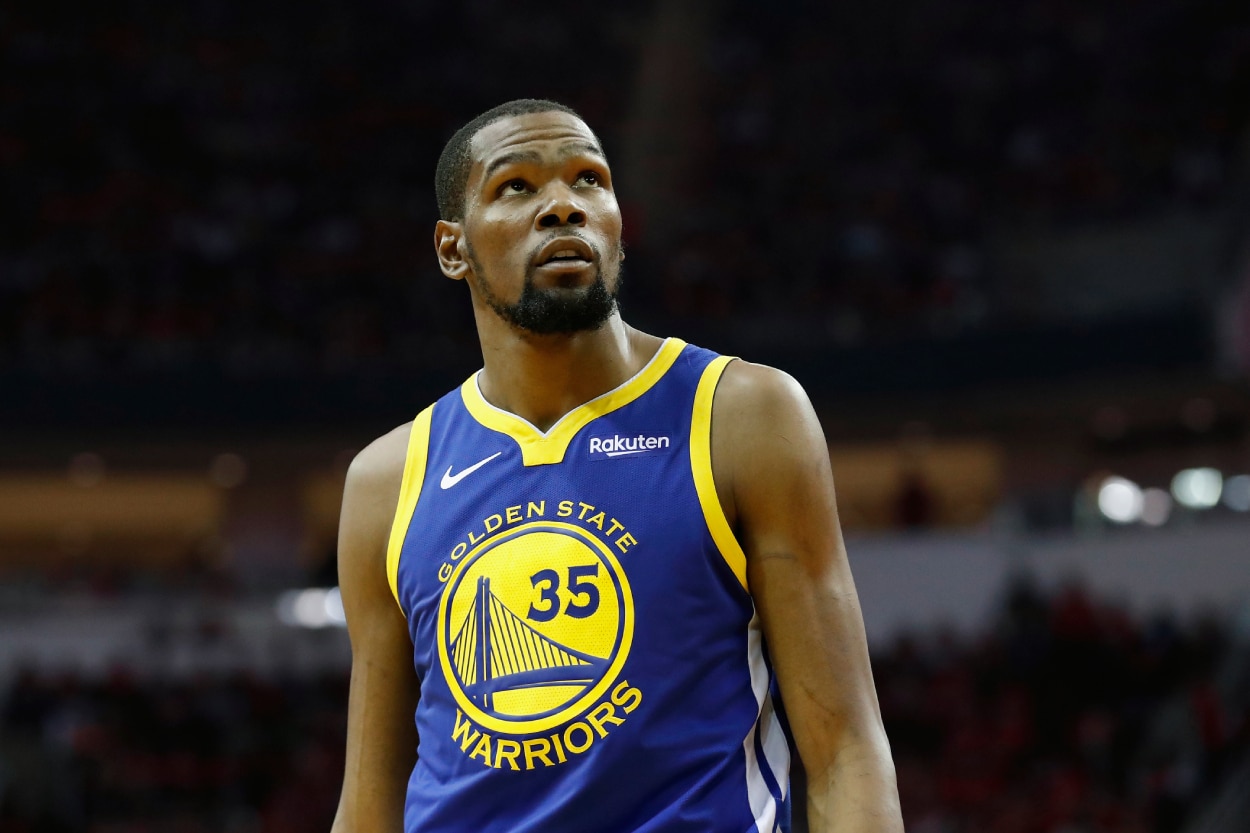 Kevin Durant had a tremendous run on the Golden State Warriors. He helped lead them to three NBA Finals in three seasons, and they won two championships.
So, why did he leave and sign with the Brooklyn Nets?
Here's a look at what led to Durant ditching the Warriors dynasty and teaming up with Kyrie Irving on the Nets.
Why did Kevin Durant leave the Golden State Warriors?
There isn't one clear-cut reason for why Kevin Durant left the Warriors after playing with them from 2016-17 to 2018-19. His departure goes much deeper than just wanting a change of scenery.
Durant said this in 2019 (h/t ESPN): "I felt like it was time for a change. I wanted to play for a new team and simply put, I just did it. I didn't really think about what I was leaving behind or what we accomplished. I put that up on a shelf already. When it was time to make a decision on my future, I just thought solely about me."
However, KD also said to the Wall Street Journal in 2019 that while he felt accepted in Golden State, he didn't get drafted there like Stephen Curry, Klay Thompson, and Draymond Green.
"As time went on, I started to realize I'm just different from the rest of the guys," he said. "It's not a bad thing. Just my circumstances and how I came up in the league. And on top of that, the media always looked at it like KD and the Warriors. So it's like nobody could get a full acceptance of me there."
But the most notable reason for Durant's departure was his falling out with Draymond Green. The two got into a heated argument during the 2018-19 season, and KD has since said that the team's handing of the situation played a role in his decision to leave.
"It wasn't the argument, it was the way that everybody – Steve Kerr acted like it didn't happen; (general manager) Bob Myers tried to just discipline you (Draymond) and think that that would put the mask over everything," Durant said to Green on an episode of Chips. "I really felt like that was such a big situation for us as a group. … We tried to dance around it. Just the vibe between all of that, it just made s*** weird to me. I rather us be who we say we are: 'Family first; communication is key.' We didn't show that, and that's what rubbed me the wrong way more than anything."
So, to put a bow on it, it appears Durant left the Warriors for three reasons. 
He wanted a change.
He felt like somewhat of an outsider.
The team mishandled his and Green's argument.
Whatever the reasoning, his departure was likely inevitable.
Will Kevin Durant regret leaving the Warriors?
Three seasons removed from Durant's Nets signing, and it looks like he could eventually regret leaving the Warriors.
After missing the 2019-20 campaign due to an Achilles injury, Durant led the Nets to the conference semifinals in 2020-21 but couldn't get any further because of injuries to Kyrie Irving and James Harden. In 2021-22, the Boston Celtics swept Brooklyn in the first round.
The Warriors? They have reached their sixth Finals in eight years and will look to win their fourth title of this era with a win over the Celtics in the 2022 version of the series.
Durant's talent will always have his teams competing for championships. But his path to winning titles is a lot more difficult now without his former Warriors teammates than it was with them.