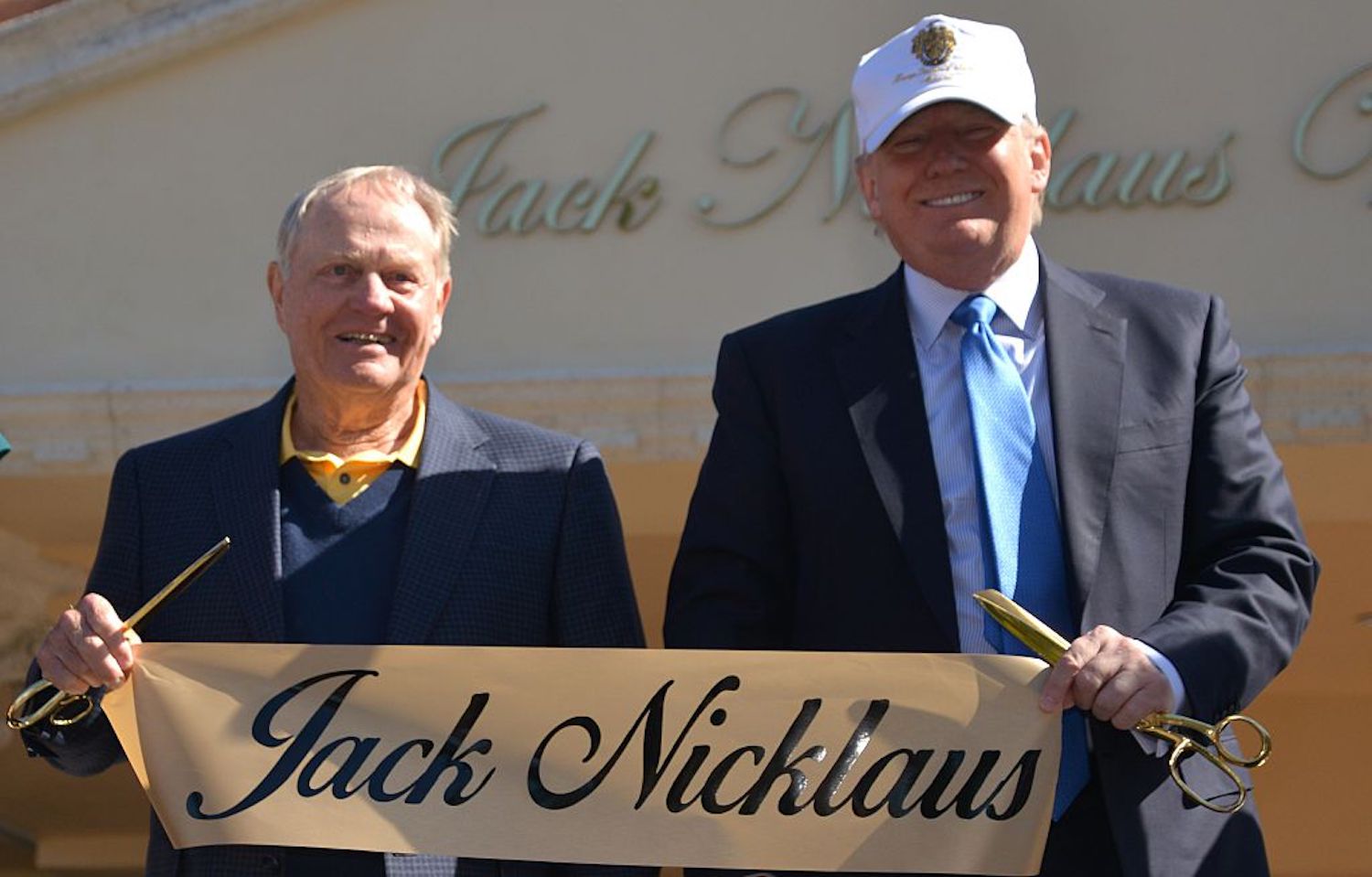 Golf Legend Jack Nicklaus Receives Backlash After Endorsing Donald Trump for President
Hall of Famer Jack Nicklaus publicly endorsed Donald Trump on Wednesday, which spurred backlash from celebrities and sports figures alike.
Hall-of-Fame golfer Jack Nicklaus is encouraging all Americans to vote in the upcoming election on Nov. 3, and he clearly has a preference for who they should cast their ballot for.
Nicklaus took to Twitter Wednesday night to publicly endorse Donald Trump for president. The 18-time major winner has gotten to know President Trump well over the last four years, and he even had some good things to say about his golf game. But Nicklaus' endorsement wasn't met with much positivity.
Jack Nicklaus is good friends with President Trump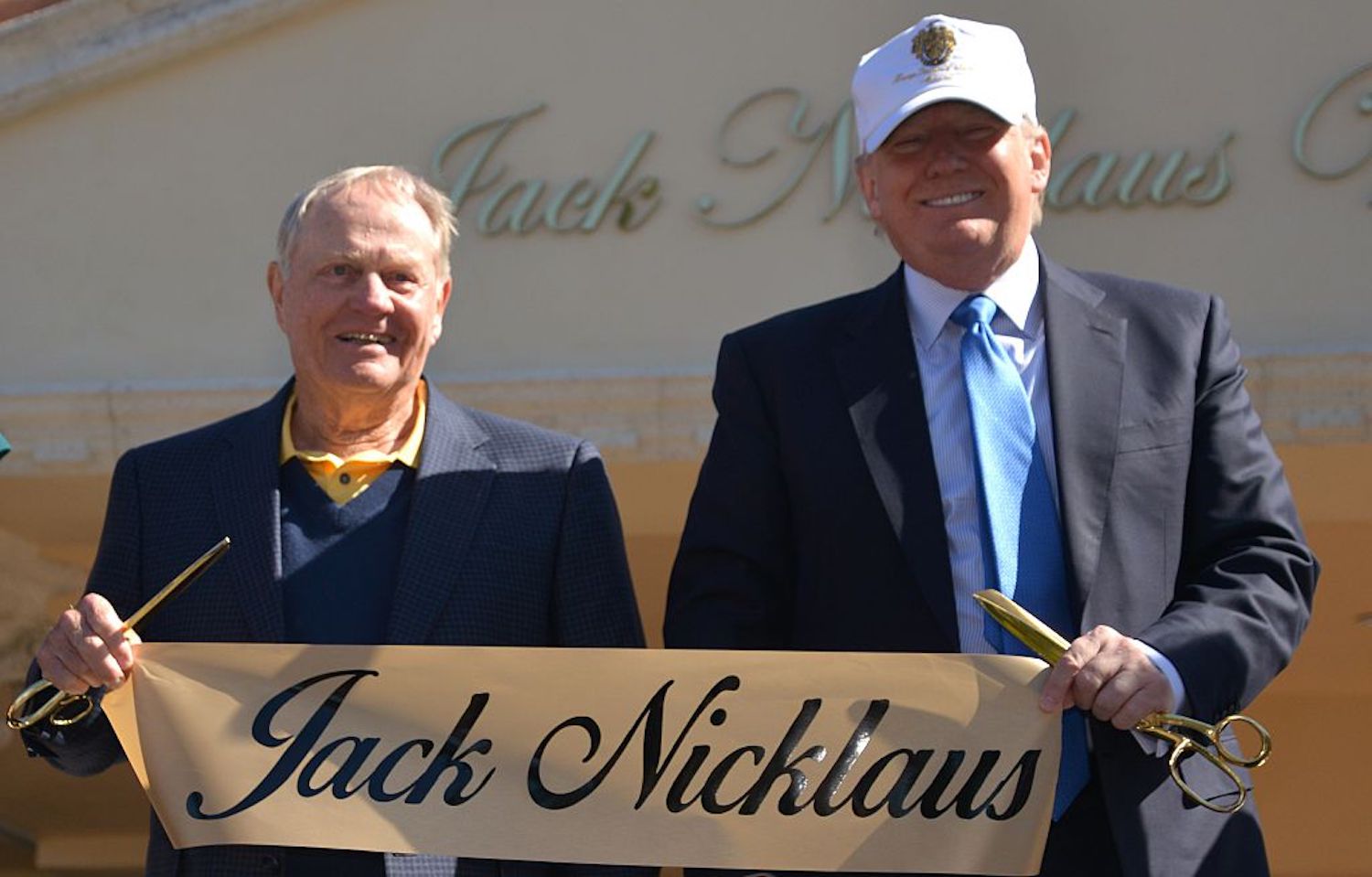 Nicklaus isn't just jumping on the Trump bandwagon because he supports his policies. The 73-time PGA Tour winner has been good friends with the president for a while, and the two have played plenty of golf together in recent years.
Nicklaus owns a villa at Trump National Doral in Miami, Fla. In his statement Wednesday, Nicklaus even complimented Trump's golf game.
"Trump plays pretty well. He plays a little bit like I do," Nicklaus said in a Twitter statement. "He doesn't really ever finish many holes. But he can hit the ball, and he goes out and plays and just enjoys it. But he's won several club championships. He can play."
Nicklaus didn't stop there, though.
Nicklaus endorses Trump for president
Six days before the 2020 presidential election, Nicklaus announced that he cast his vote for President Trump, and he urged the American people to follow suit.
"I have been very disappointed at what he's had to put up with from many directions, but with that, I have seen a resolve and a determination to do the right thing for our country," Nicklaus said. "He has delivered on his promises. He's worked for the average person. In my opinion, he has been more diverse than any president I have seen and has tried to help people from all walks of life—equally. […] I also believe that Donald Trump's policies will bring the American Dream to many families across the nation who are still trying to achieve it."
I strongly recommend(s) you consider Donald J. Trump for another four years. I certainly have and have already cast my vote for him!"
Nicklaus receives backlash on Twitter
After Nicklaus released his statement, Twitter blew up on both sides of the aisle. Darren Rovell from the Action Network responded by saying, "Jack Nicklaus is 80 years old. This will be the most divisive thing he has ever done."
Sports pundits and celebrities from all walks of life chimed in on Nicklaus' endorsement. Most of the hatred stemmed from Nicklaus accepting a $20 million contribution from President Trump to aide his project at Miami's Nicklaus Children's Hospital in 2019.
No matter who he endorsed, Nicklaus would've caught some heat for getting political on Twitter. That's just the way the Internet operates nowadays. Nicklaus was brave enough to put his opinions out there and encourage Americans to vote, and he should be commended for that.