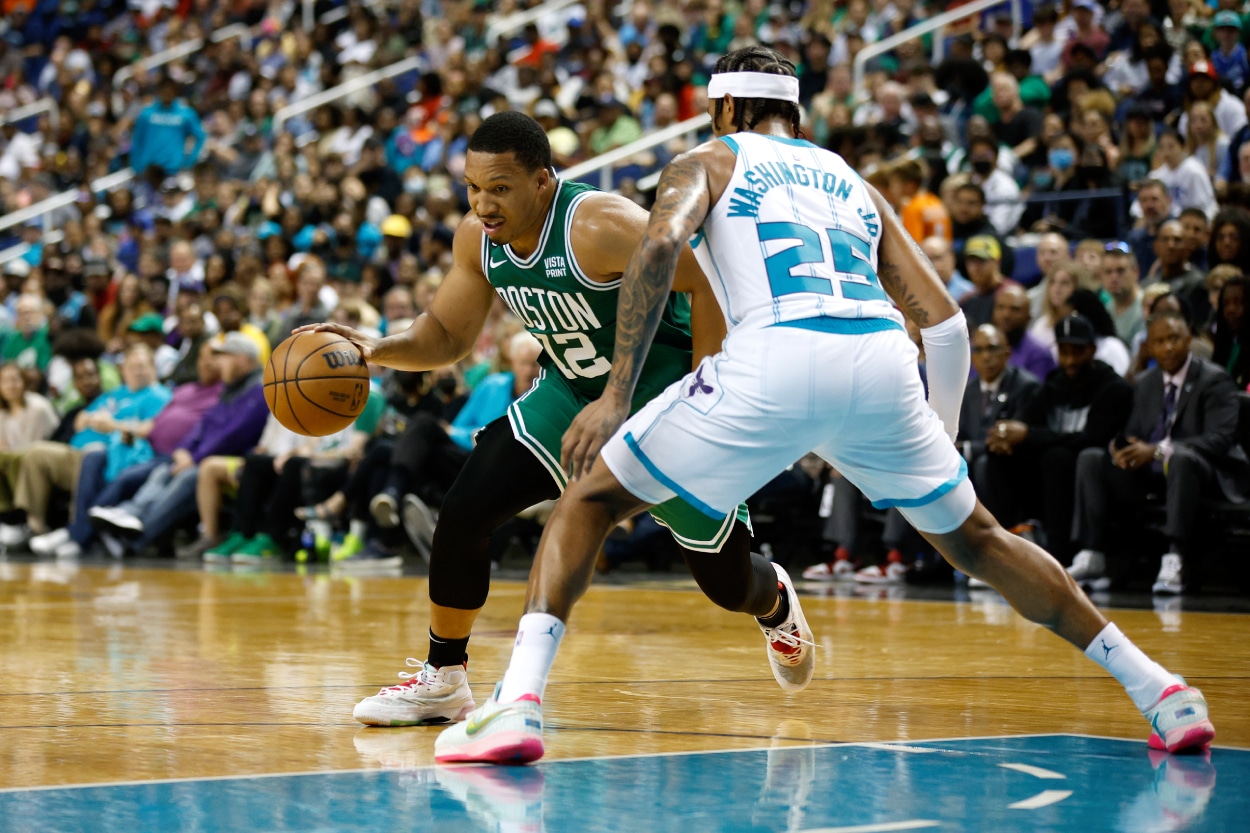 Grant Williams Has a Message for His Team After Referees Send a Message to the Boston Celtics
Referees might have been sending a message to Grant Williams, Jayson Tatum, and the Boston Celtics on Friday.
The Boston Celtics ended the preseason on an ugly note. Not only did they lose to the Toronto Raptors in overtime, but they also lost their composure.
Veteran forward Grant Williams was slapped with one of three quick technical fouls for Boston. Celtics star Jayson Tatum earned an early exit with an ejection. After the game, Williams had a message for his teammates, who begin the regular season Tuesday night.
Grant Williams and the Boston Celtics end the preseason on a sour note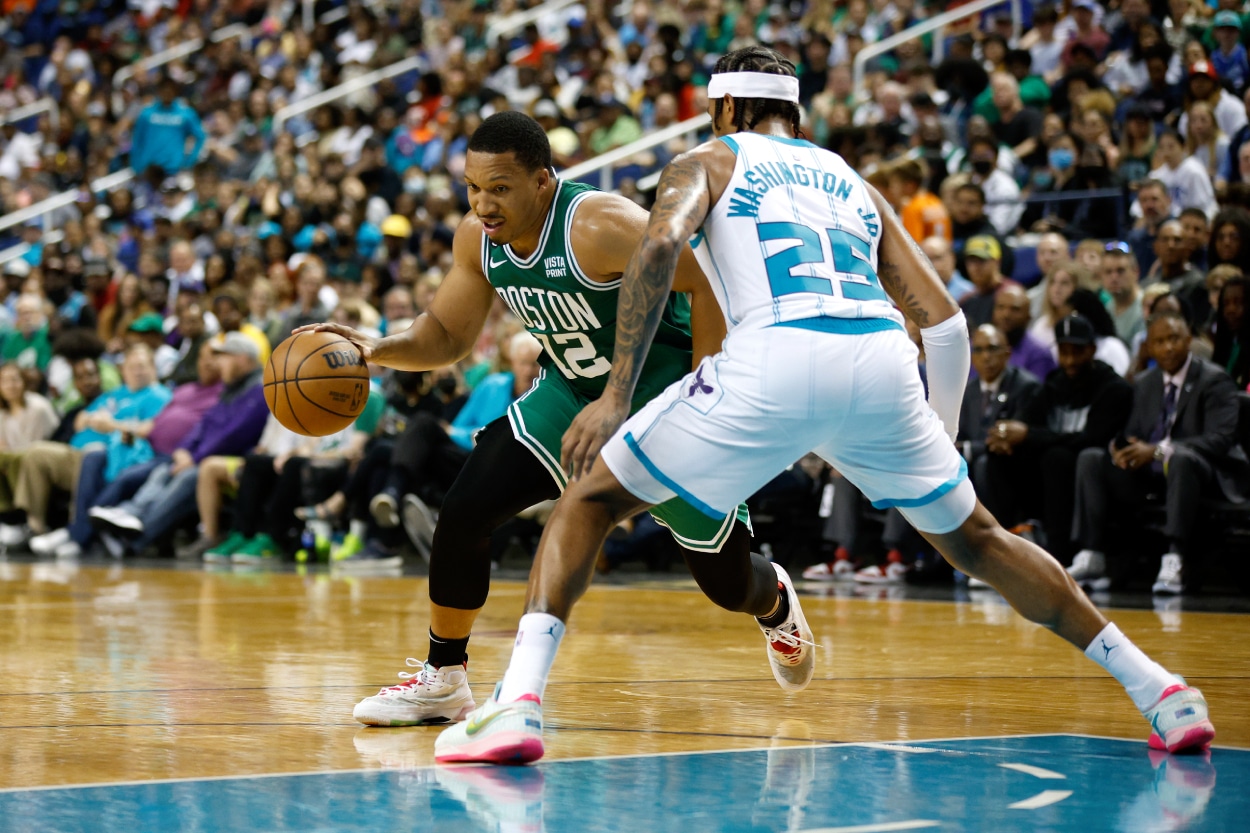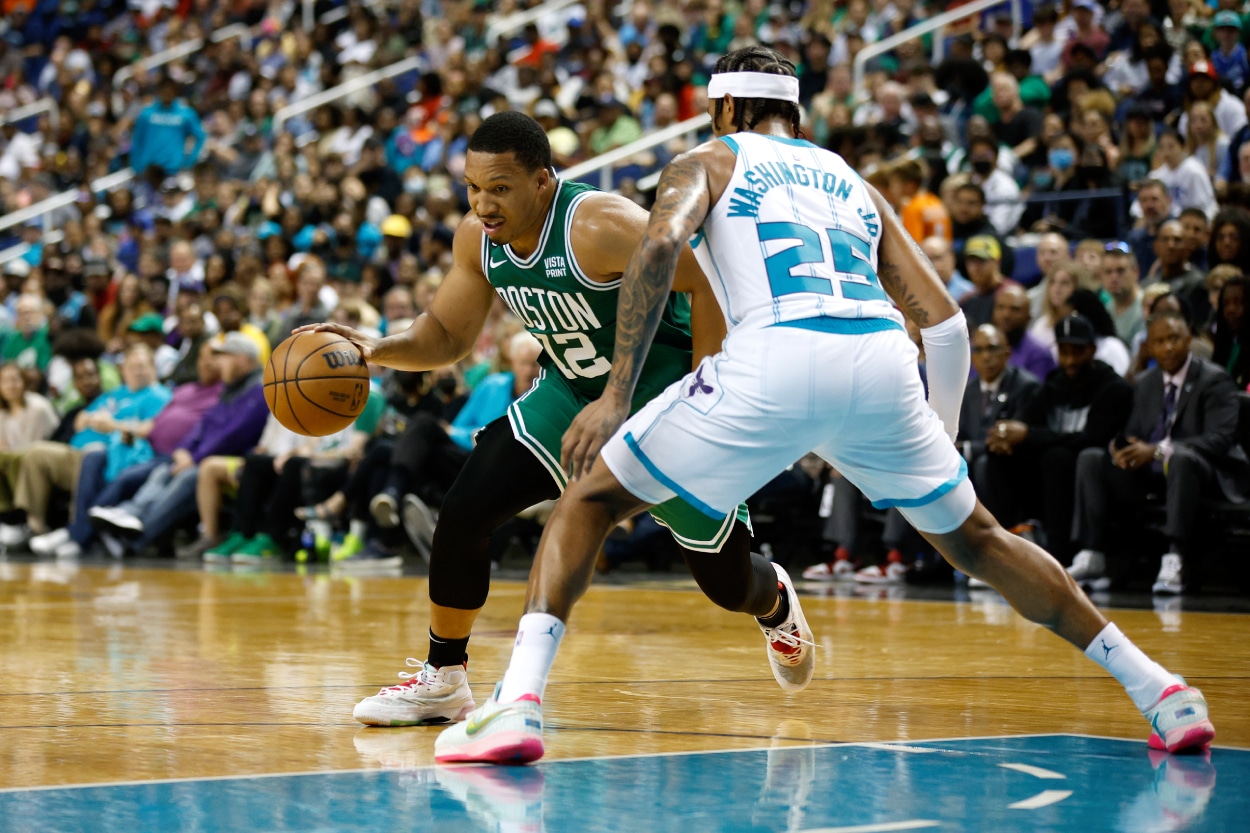 It's the preseason, so a huge deal wasn't made, but the Celtics made some noise with three straight technicals late in the third quarter of Friday's 137-134 loss to the Raptors. Tatum picked up two of them, earning the ejection.
Maybe the referees were sending an early message. Tatum is known for his complaining, and maybe the officials wanted to set the tone early this year. The Celtics star was called for a foul on Toronto's Scottie Barnes, and he waved his arms in frustration — something he did quite often a year ago. That prompted his second tech of the game.
Williams joined the tech club after making a comment to the official.
Last year, this wouldn't have prompted a technical foul. Tatum and Williams are probably the two biggest complainers on the Celtics when it comes to fouls. This time, the referees stepped in, possibly setting the tone for the season.
Tatum had 21 points in 29 minutes before the heave-ho. He didn't have a great shooting night, going 3-for-10 from three-point range and 6-for-15 overall. He led the team in rebounds (9) and assists (5).
Williams played 31 minutes and was 3-for-12 from the floor. He finished with 11 points and five rebounds.
Williams had a message for his Celtics teammates
After the game, Williams talked about the trio of techs. He explained what happened and also said he and his teammates need to do a better job of keeping their emotions in check.
"JT got a tech, I guess, for slamming the ball," Williams said postgame, per NBC Sports Boston. "Then he said that's BS or something simple — something that you don't normally get a tech for. That was a tech. I didn't see it, but I guess JT waved him off and got ejected.
"Then I said, 'Referee the game, not your emotions,' and I got a technical. After that, we got a delay of game technical because JT didn't walk off the court immediately.
"We've got to control our emotions better. We've got to do a better job of understanding certain situations. We have to do a better job of getting JT off the floor, and I've got to do a better job of holding my tongue and not commenting that.
"This is what preseason is all about. You've got to learn and understand your mistakes. That's something we will improve on and not carry over into the regular season."
Williams is spot on. The Celtics have a reputation of being complainers. If they can learn from it during the preseason, they'll be much better off for it."
Have thoughts on this topic? Keep the conversation rolling in our comments section below.