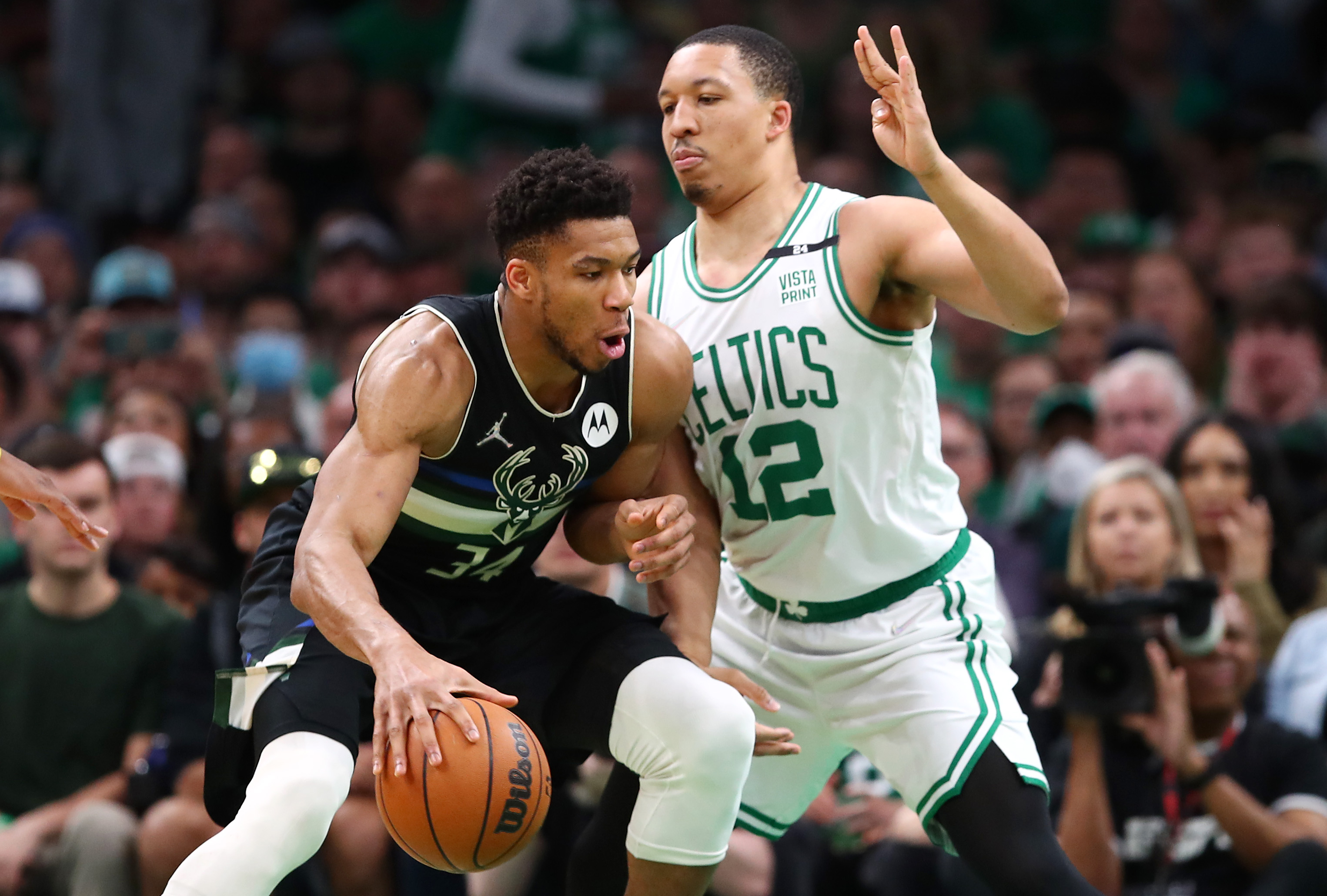 Grant Williams Talks Trade Rumors, Boston Celtics Legend Bill Russell, and Guarding Giannis Antetokounmpo
Boston Celtics forward Grant Williams touched on a few topics when he spoke with Sportscasting on Thursday.
Grant Williams and the Boston Celtics are coming off one heck of a season. Williams played a major role in getting the Celtics to the 2022 NBA Finals. His 27-point game in Game 7 against the Milwaukee Bucks in the Eastern Conference Semifinals highlighted his strong postseason.
Sportscasting caught up with Williams on Thursday and discussed all things Celtics, including trade rumors, his lone interaction with the legendary Bill Russell, and guarding Milwaukee Bucks star Giannis Antetokounmpo.
Grant Williams reflected on his lone encounter with Boston Celtics icon Bill Russell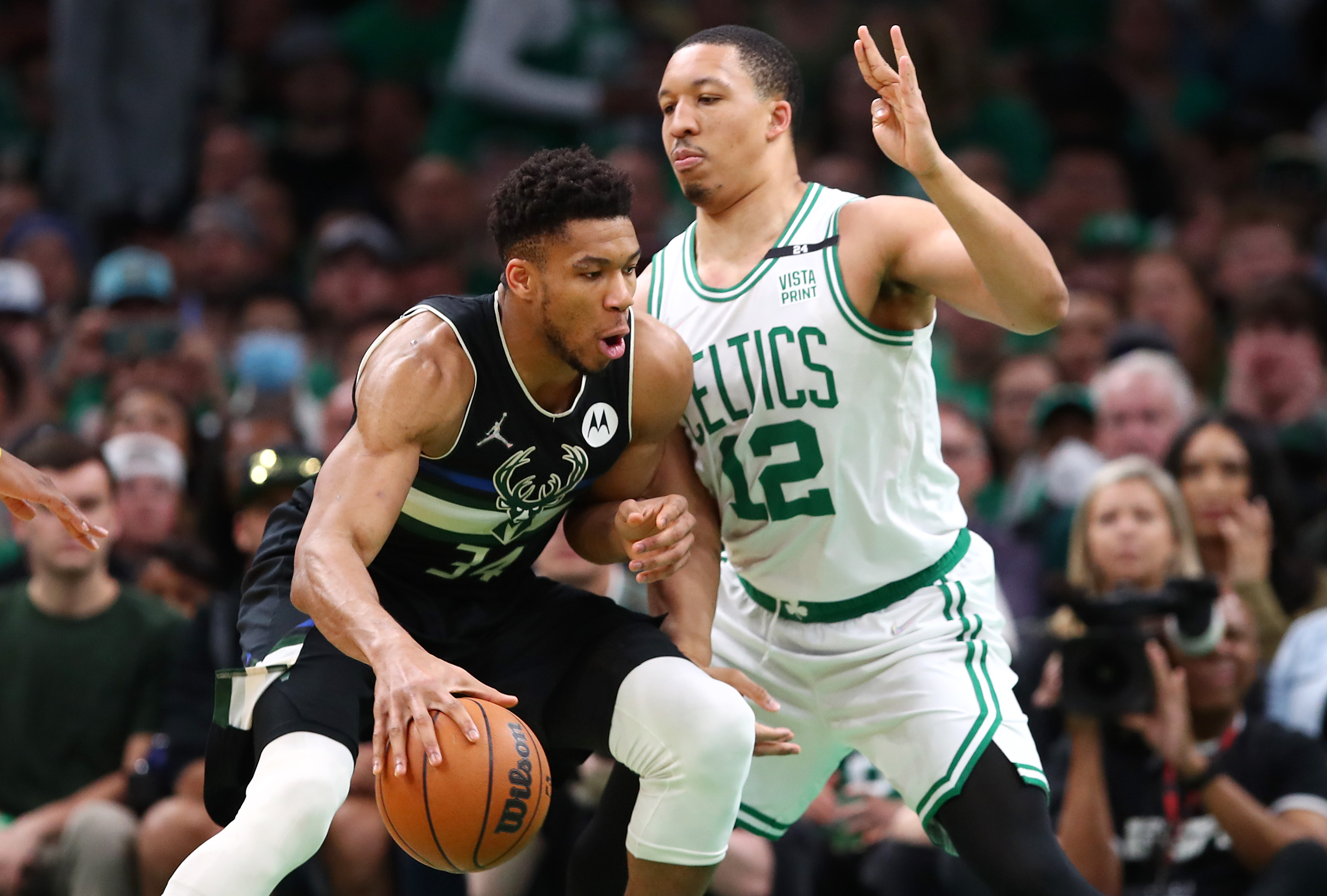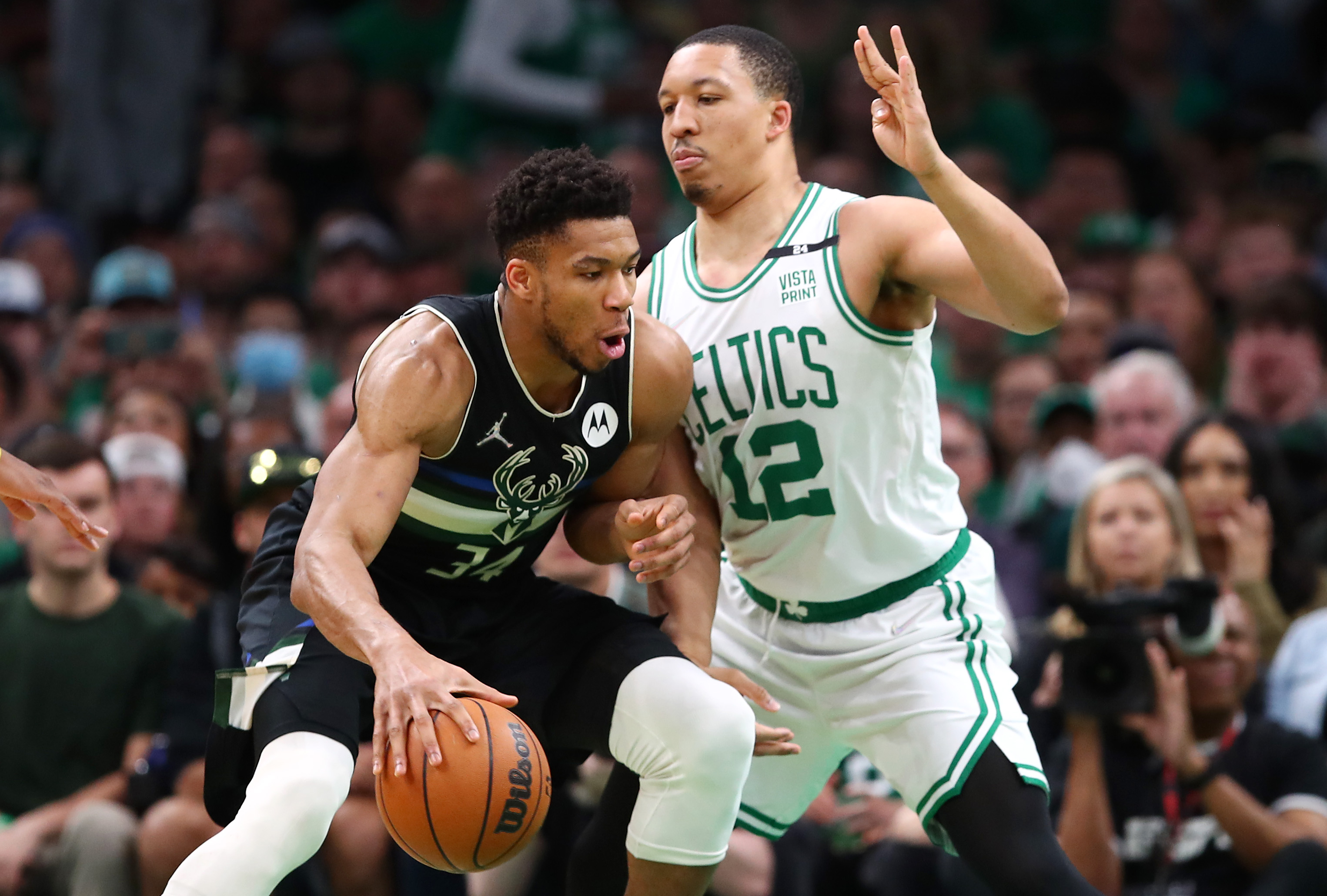 The Celtics are mourning the loss of Russell, arguably their best player of all time. Russell died Sunday. He was 88.
Russell did so much for the organization and beyond. He was a civil rights activist and did so much for social justice.
Williams said he only had one interaction with Russell. It was at halftime of a game against the rival Los Angeles Lakers, and Williams said he had to make a move to reach out to the legend.
"I had only one encounter with Bill," Williams said. "I'll remember it always. It was at a Lakers game, and I believe it was my rookie year.
"He was sitting courtside, and I just ran up in the middle of halftime and shook his hand because I wanted to thank him for all he did for my family more than anything else, in terms of how his career led my grandfather to a positive path. I just wanted to thank him for that.
"It was a quick interaction because I had to get back to the game. That was the one real interaction I had with Bill. Outside of that, it was at Kobe's memorial. I didn't spend time with him, but I saw him there.
"I won the Bill Russell Award for mentorship. That was during Covid, so I wasn't able to speak with him directly. (The award) meant a lot to me as well."
Williams also talked guarding Giannis and trade rumors
Williams' 27 points against the Bucks may have been what grabbed the headlines, but it was his tough, physical defense on Antetokounmpo, arguably the game's best player, that helped get the Celtics past the defending champs.
He was asked how tough it was to guard the two-time MVP.
"It's a very difficult process," Williams said, "especially if you don't have the size to defend him. He's able to put his head down and put you in a position where you have no chance. As he develops his jump shot year after year, it's going to be even more difficult to guard him. The hope is that he starts settling a little more."
"His physical size and his ability to stretch across the lane and finish at the rim and create for his teammates… He's such a threat."

Grant Williams on guarding Giannis Antetokounmpo
Williams also discussed how trade rumors can affect players. The Celtics made headlines recently as Kevin Durant trade rumors emerged after he requested a trade from the Brooklyn Nets. The Celtics, with Jaylen Brown being the focal point, were listed as one of the teams interested in Durant. The Nets reportedly want more players and draft picks in a potential deal.
What if Williams' name was being thrown around? How would that affect him?
"It makes you smile a little bit," said Williams, who made it clear he wants to remain in Boston. "I always said to Danny (Ainge) when I first got to the Celtics, if you trade me for a second-round pick or a printer, I'm never talking to you again.
"They told me a story about how Al Jefferson was in that (Kevin Garnett) trade, and when they called Al, they said, 'hey, man, we're trading you,' and he said, 'for who?' They said, 'Kevin Garnett.' All you can do is tip your cap. If I get involved in the KD trade — I don't want to leave Boston, I love Boston, it's one of the places I want to be — but he's a top-10 player ever.
"You can say, 'Dang, I got traded for Kevin Durant. I was a value add in that trade.' It'd be cool to say that, but at the same time, I don't want to go anywhere. I'd rather stay where I'm at."