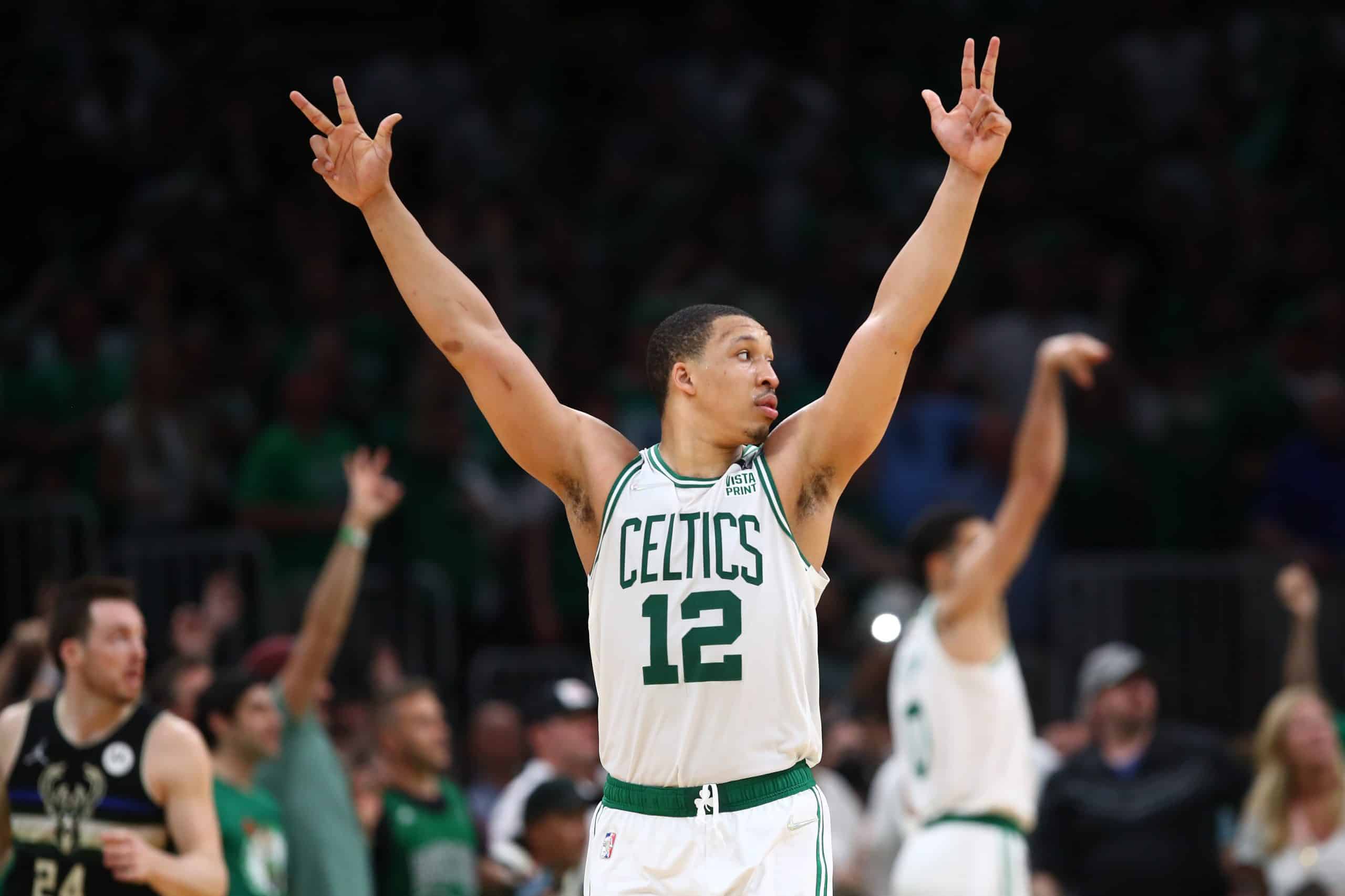 Boston Celtics: Jaylen Brown Gives Grant Williams New Nickname, While Jayson Tatum Gives Him a Warning
Grant Williams was the unlikely hero for the Boston Celtics in Game 7.
Grant Williams got a lot of well-deserved credit in Game 2 against the Milwaukee Bucks. The Boston Celtics forward played some tough, physical defense against two-time MVP Giannis Antetokounmpo, making him work hard for everything he got.
In Game 7, Williams led all scorers with 27 points. He made seven three-pointers as the Celtics knocked off the Bucks 109-81. After the victory Celtics guard Jaylen Brown gave Williams a new nickname. Jayson Tatum gave him a warning.
The Boston Celtics rode Grant Williams to a Game 7 win over the Milwaukee Bucks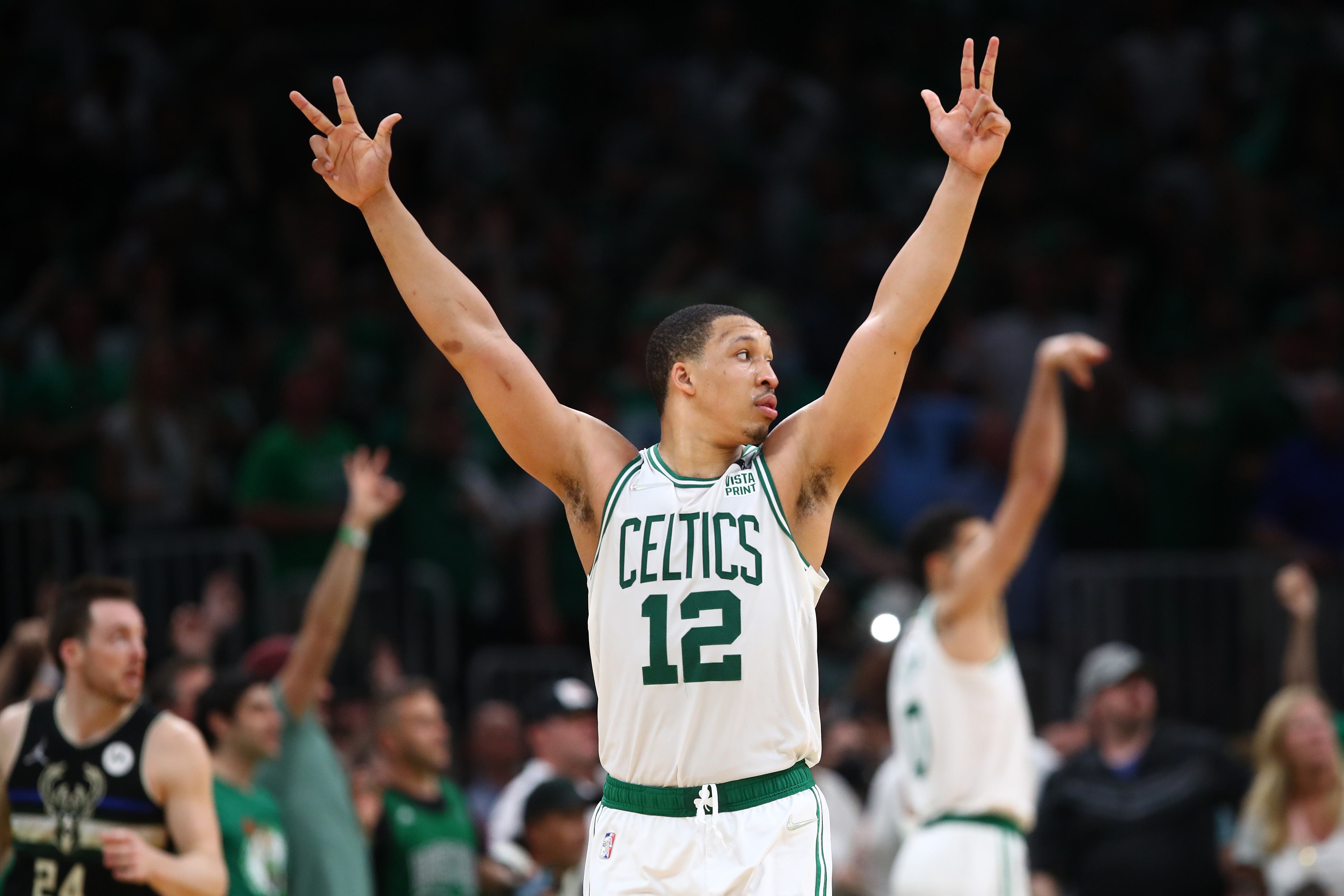 The Celtics had the unlikeliest of heroes during Sunday's winner-take-all meeting against the Bucks. Grant Williams, who played well in Game 2 but struggled the rest of the series, exploded for 27 points in Boston's victory that sent them into the Eastern Conference Finals.
He finished with more points than Antetokounmpo and Tatum, and he also fired up 18 three-pointers, making seven. The Bucks guarded the pain with Antetokounmpo and Brook Lopez, inviting the Celtics to beat them with their long-range shooting. The Celtics took 55 three-pointers, making 22.
Williams accepted the challenge. After making just two of his first seven, he got hot. They left him open, and he capitalized.
"For me, it was like, they're encouraging it, I might as well take advantage," Williams said, per ESPN. "Each one as time got on got more comfortable."
First-year Celtics coach Ime Udoka told Williams to keep firing away, even after those early misses.
"I told him let it fly," Udoka said. "They are disrespecting you more tonight than they were earlier in the series. That was their plan on him and other guys, really shifting and making them try to beat us. You saw it on the first one he made.
"I basically said shoot the ball. What else can you do? Stop driving into the crowd. Shoot the shot that they are giving you."
Jaylen Brown gave Williams a new nickname, while Jayson Tatum gave him a warning
Williams seems to have a thing with nicknames. During a regular-season victory over the Denver Nuggets, Williams helped contain two-time MVP Nikola "the Joker" Jokic to an 8-for-23 shooting night. After the game, he said he wanted to be called "Batman."
"I mean, I can't understand why Grant would want to be called Batman," Tatum said after that Nuggets game. "I'm sure I'm gonna ask him on the bus. Grant played great tonight, but I'm gonna call him Grant. Not calling him no damn Batman."
After his seven three-pointers Sunday, Brown said Williams was getting a new nickname.
"I call him Grant Curry now," Brown said, per Taylor Snow of Celtics.com.
While Brown gave him a new name, Tatum offered a warning to Williams, who outscored him with his seven three-pointers.
"I told him don't get used to that," Tatum said.
"But obviously, tonight we needed it. He came up big, played amazing, had 27 points, and in the playoffs, you need that. You need the guys coming off the bench to be a star in their role. Grant won us a playoff game tonight, a Game 7. I'm extremely happy for him."
Williams said he might have been a little too pumped up early in the game.
"I feel like your excitement gets the best of you sometimes," Williams said. "The first one I shot was calm and quick, but the others felt kind of rushed. So as I settled in, I was kind of just able to knock them down – took my time on the shots and not really rush them. Even if guys were flying at me, still took my time and knocked them down."