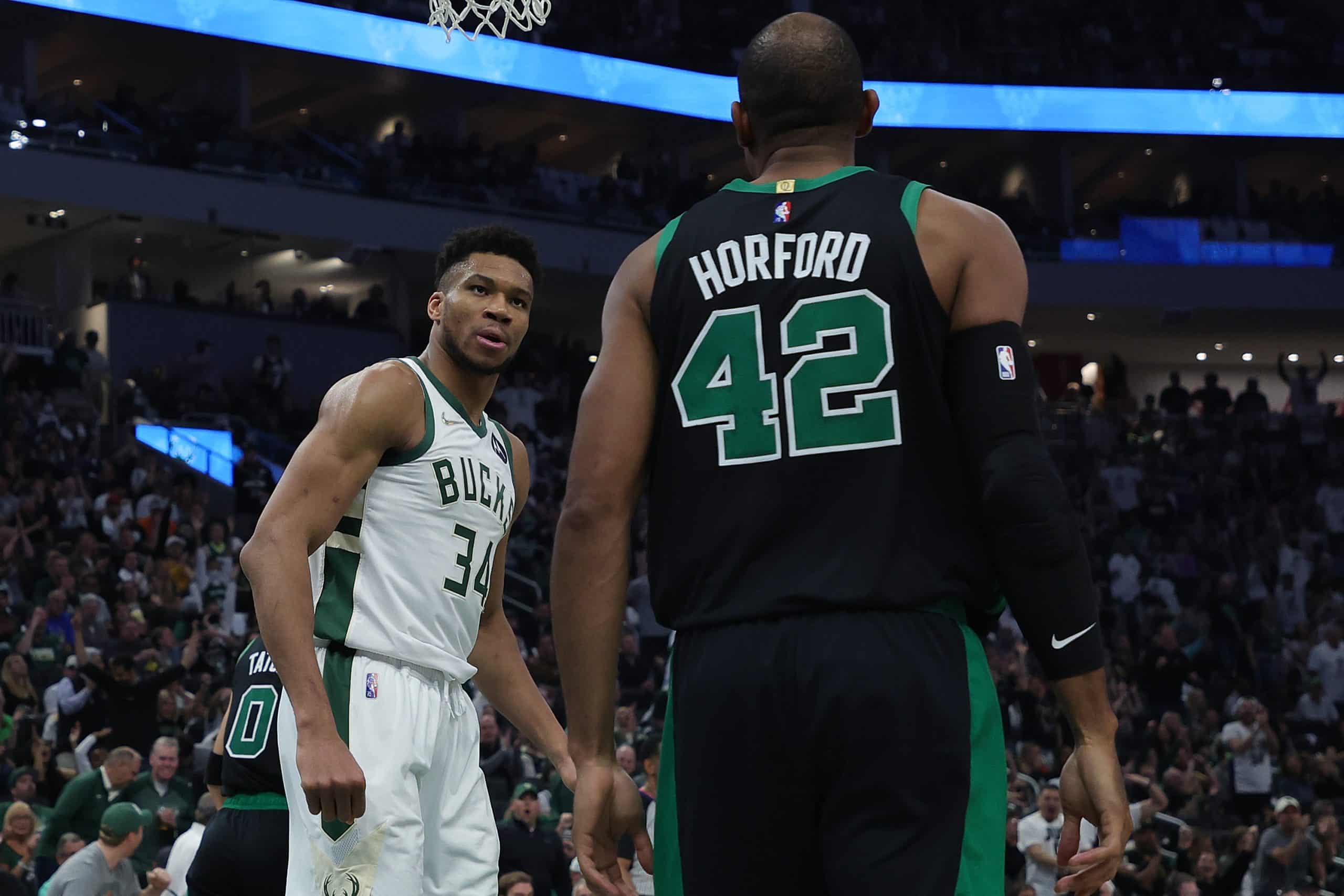 Boston Celtics: The Bucks Lost Game 4 a Minute Into the 3rd Quarter — Just Ask Al Horford's Sister
Al Horford led a second-half surge for the Boston Celtics on Monday night against the Milwaukee Bucks.
First of all, let's set the record straight. Anna Horford is not Al Horford's wife. She's the sister of the Boston Celtics center, who lit it up against the defending champion Milwaukee Bucks in Game 4 of the Eastern Conference Semifinals on Monday. She might also be his biggest fan. Nobody was happier than Anna when Al returned to Boston, a city she's grown to love, via an offseason trade.
Looking to take a 3-1 series lead against the Celtics, the Bucks held a lead for most of the game. Anna didn't seem too concerned. She knew Milwaukee lost that game with 10:56 left in the third quarter with the Bucks holding a four-point advantage.
The Boston Celtics rode Al Horford to a series-tying victory over the Milwaukee Bucks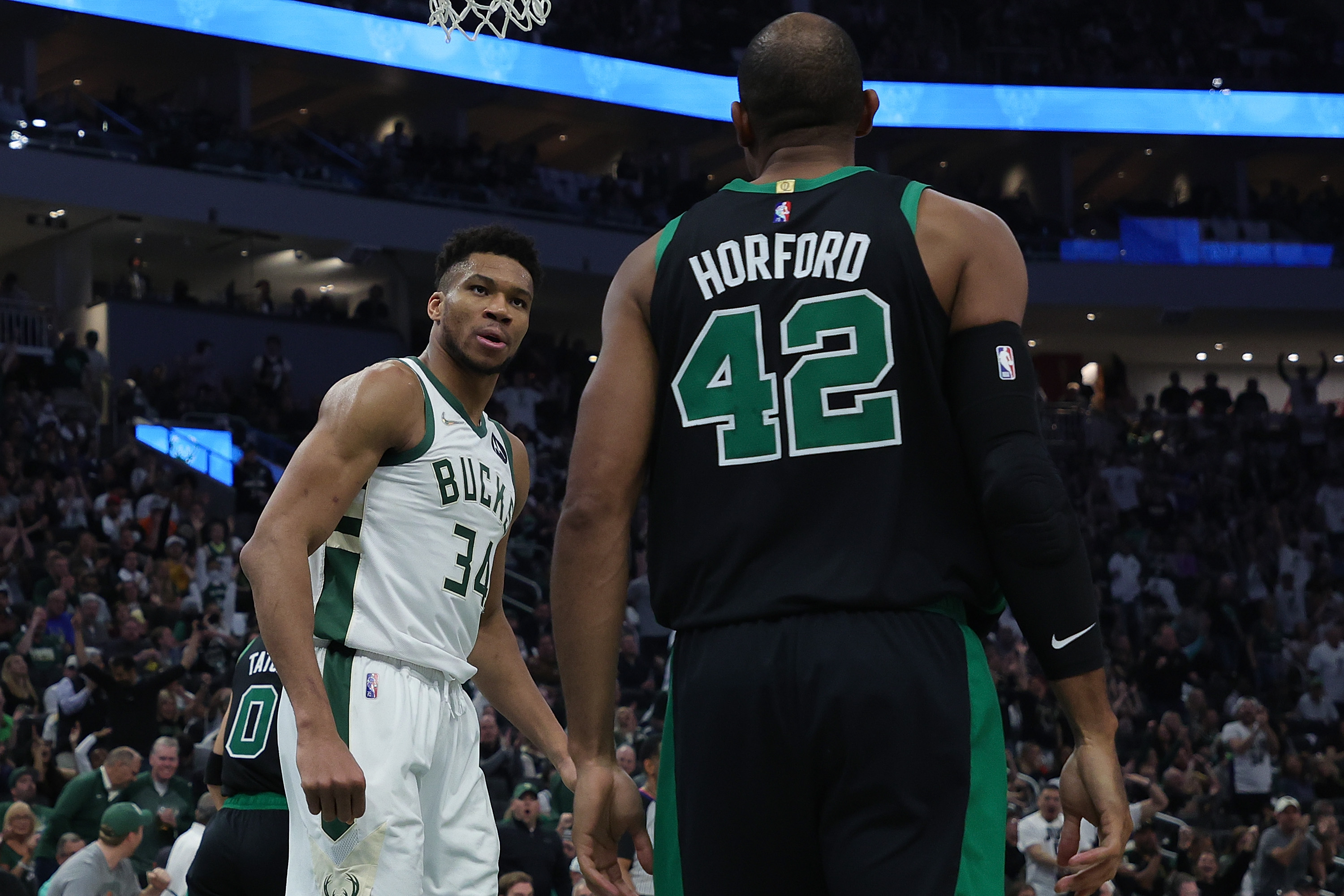 Things weren't going so well for the Celtics again Monday night. Jayson Tatum got off to another slow start after a terrible performance in Game 3. Once again, Boston stared at a double-digit deficit late in the third quarter. During Game 3, Boston trailed by 14 late in the third and rallied, only to lose by two points. On Monday, the Bucks held an 11-point lead, but Boston, led by Horford, stormed all the way back.
Horford, a 35-year-old veteran in his 15th NBA season, racked up 30 points and added eight rebounds as the Celtics stormed back for a 116-108 victory. The series is even at two games apiece and heads back to Boston for Game 5 on Wednesday.
Horford was called on to play an even bigger role Monday as Boston's other big man, Robert Williams, was a late scratch after developing soreness in his surgically repaired left knee.
He answered the call.
"We love Al," said Boston's Marcus Smart, per ESPN. "Best vet we've ever had. Best vet I've ever had. He comes in, never changes whether things are going bad or good. He's going to be him, and nine times out of 10, it's going to work out in our favor."
Horford made 11 of 14 shots from the floor and connected on five of seven three-pointers.
Al Horford turned things up early in the second half, and Anna Horford saw it coming
Anna knew big things were coming from her brother just 1:04 into the third quarter. Bucks star Giannis Antetokounmpo just dunked over Al to give Milwaukee a 52-48 lead. Antetokounmpo stared at him after the play, drawing a technical foul for taunting.
Horford could be seen nodding his head up and down as if to say, 'I'll remember this.' That's when his sister knew it was over.
"This is where the Bucks f***** up," she tweeted. "I know that look… He was pissed."
Her brother, normally mild-mannered and even-keeled, said that play did fire him up.
"I usually just kind of go about my business," he said. "I do get excited, but I guess you kind of pick your spots, your moments. This was an emotional game.
"I don't really know what he said to me, but the way he was looking at me and the way he was going about it, really didn't sit well with me. At that point, I think just something switched with me in the game."
Horford said he was 'locked in' after a missed opportunity in Game 3
Horford returned the favor — and the technical — later in the game. He dunked over Antetokounmpo for a three-point play as he sent the Greek Freak to the ground with an elbow — inadvertent or not — to the face. After a video review, Horford was called for a foul on the play, but it didn't matter. Antetokounmpo had already done the damage with his taunting early in the second half.
Horford and the Celtics were already upset for a lost opportunity in Game 3. They needed no extra motivation. At least Horford didn't.
"We all understood the importance of this game," Horford said. "We felt at the end of Game 3 we were in position to win the game, and we didn't. I was just really locked in, and I understood the moment, what we needed to do as a group. I really just did whatever it took tonight. It was one of those types of nights."
The Celtics earned the win, and the Bucks learned a valuable lesson — don't poke the bear, especially when his name is Al Horford.