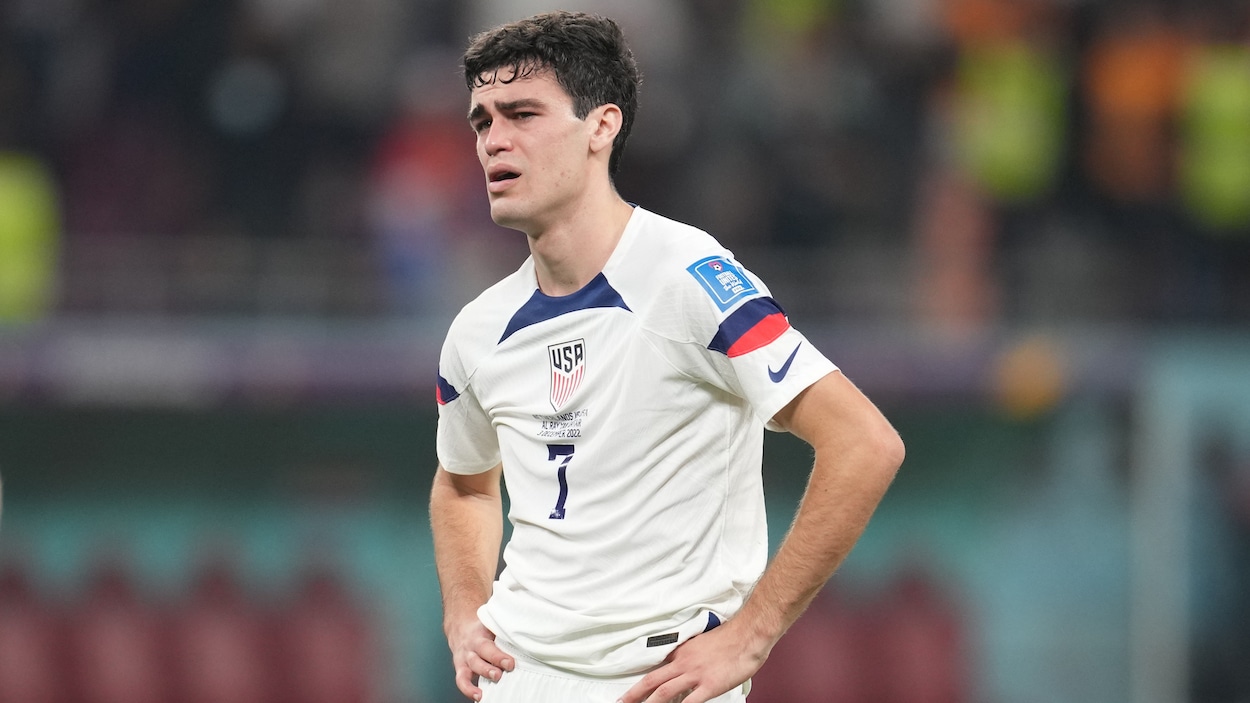 Gregg Berhalter Admits 1 USMNT Member Wasn't a Team Player
Gregg Berhalter revealed there was a USMNT player at the 2022 World Cup who had to apologize for his efforts, and it was Gio Reyna.
During its run at the 2022 World Cup, the young and vibrant U.S. Men's National Team gave off a strong all-for-one-and-one-for-all vibe. However, USMNT coach Gregg Berhalter admitted after the fact that one player wasn't putting in the effort and didn't seem to have the commitment the other 25 guys did. Putting together Berhalter's comments, some playing time observations from the tournament, and some post-World Cup reporting, it seems certain that Gio Reyna is the spoiled soccer player in question.
Why didn't Gio Reyna play much during the 2022 World Cup?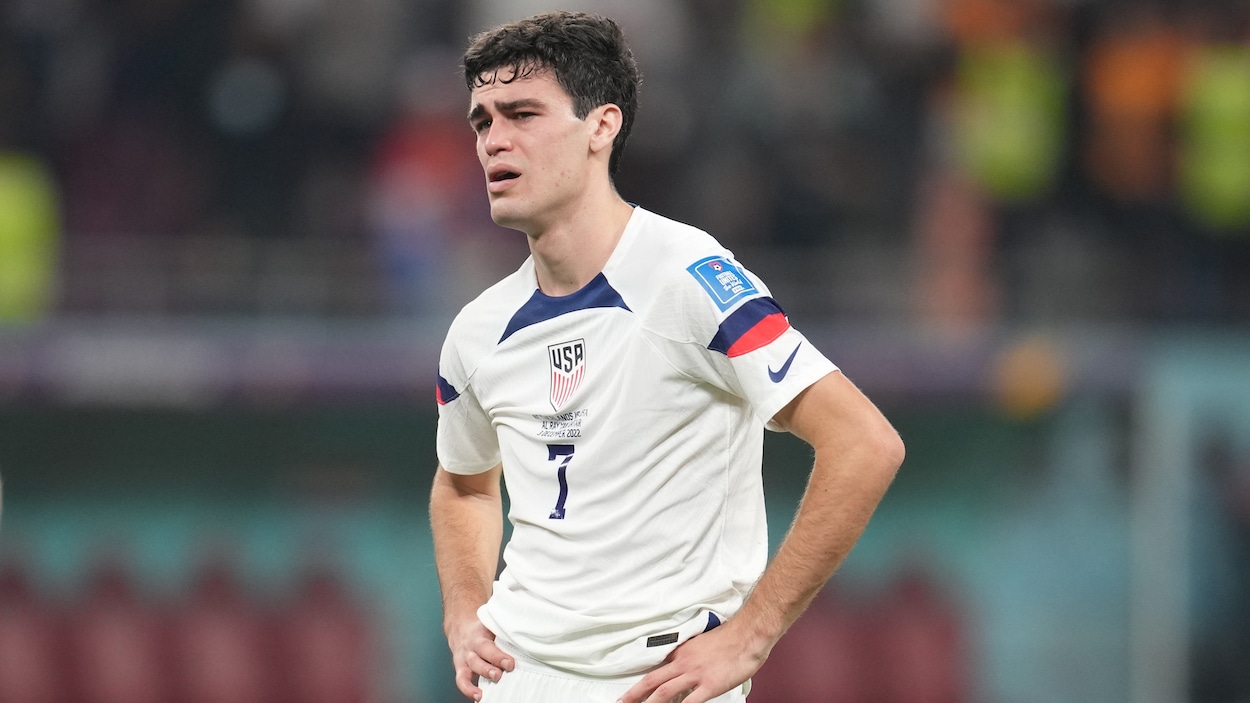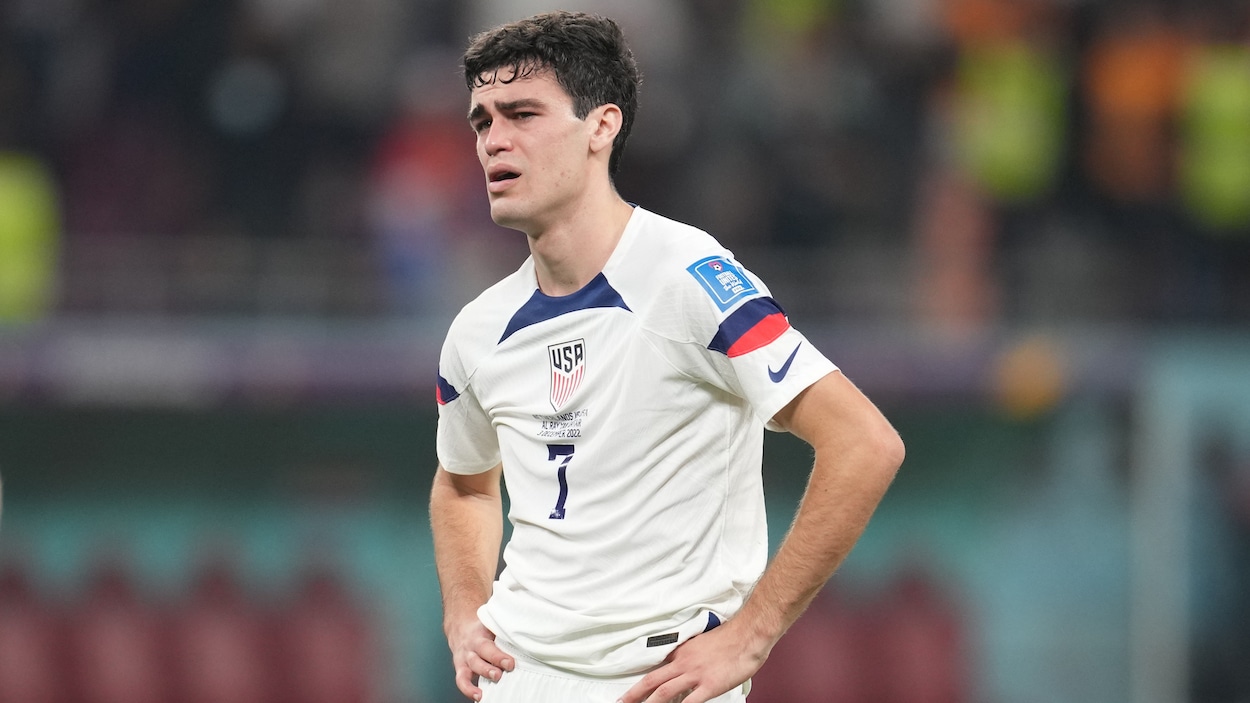 One of the biggest storylines of the USMNT's time in the 2022 World Cup was why isn't Borussia Dortmund forward and USMNT legacy Gio Reyna playing? The team could have certainly used more offense. The side scored just three goals in the entire tournament.
One theory was that Reyna was coming off an injury (as he usually is) and wasn't fully fit. If that was the case, it begged the question, why would head coach Gregg Berhalter bring him to Qatar if he wasn't healthy enough to contribute? That spot could have gone to plenty of other American players who were fit and ready to go.
As the tournament progressed and Reyna played just 53 minutes in two appearances, whispers started that the 20-year-old's absence was due to behavior and not physical issues.
Now that the U.S.'s participation is over following a 3-1 defeat in the Round of 16 by the Netherlands, more information is starting to emerge about Reyna's time with the national team in Qatar.
Gregg Berhalter said one USMNT player was a problem
After the U.S. exit from the 2022 World Cup, a Gregg Berhalter interview on leadership came out via charter. During the conversation, the coach addressed an anonymous USMNT player who wasn't giving it his all.
"In this last World Cup, we had a player that was clearly not meeting expectations on and off the field. One of 26 players, so it stood out," Berhalter shared. "As a staff, we sat together for hours deliberating what we were going to do with this player. We were ready to book a plane ticket home, that's how extreme it was."
Berhalter also revealed that one part of dealing with the situation was telling the player, "you're going to have to apologize to the group."
 And that little nugget dovetails perfectly with The Athletic's reporting on the matter.
In a story by Paul Tenorio and Sam Stejskal reported that a source, "who requested anonymity because they were not authorized to speak publicly about the matter, said that Reyna showed an alarming lack of effort in training ahead of the U.S.'s opening match of the tournament against Wales on Nov. 21, including in a scrimmage against Qatari club Al Gharafa SC on Nov. 17. Reyna's lack of intensity in the scrimmage — sources described him walking around throughout his time on the field during what was otherwise an intense session — caused significant frustration within the team."
They also noted that "Reyna threw his shin guards after not being subbed in" during the opening game vs. Wales. The situation only resolved itself when "finally, Reyna stood up before a video session and apologized to his teammates for his initial lack of intensity and said he understood he was part of a collective group."
The irony of Claudio Reyna's son causing problems on the USMNT
There is nothing that unusual about a young star athlete acting spoiled. It's a story that sports fans are intimately familiar with.
However, Gio Reyna causing problems on the USMNT is a bit eyebrow-raising. That's because if anyone should have an appreciation for the importance of the national team, it's a player whose mother and father both played for their country at a high level.
Gio Reyna is the son of Danielle Egan and Claudio Reyna.
Egan played college soccer at North Carolina and made six appearances for the USWNT in the early 1990s. She even scored a goal vs. Australia in 1993. During this time with the U.S. Women's squad, Egan's team stayed in the same hotel as the USMNT, and that's where she met her future husband, Claudio Reyna.
Claudio is a USMNT legend who made 112 appearances with the U.S. team from 1994 to 2006, which is the 10th most in the team's history. He was on the USMNT roster for the 1994, 1998, 2002, and 2006 World Cups. The New Jersey native also has a distinguished professional career, playing for Bayer Leverkusen and Wolfsburg in Germany, Rangers in Scotland, Sunderland and Manchester City in England, and the New York Red Bulls in MLS.
To bring things full circle, we should also note that Claudio played high school soccer at Saint Benedict's Preparatory School in Newark, New Jersey, where he was teammates with none other than a young Gregg Berhalter.
And for all those reasons, it is quite surprising Gio Reyna is the player who caused problems for Berhalter and the USMNT in the 2022 World Cup.