Gregg Berhalter Made 1 Key Decision That Got USMNT to the 2022 World Cup Knockout Round
After a 1-1 draw with Wales and a 0-0 draw with England, the U.S. Men's National Team came into their final Group Stage match vs. Iran needing a win to move on to the Knockout Round of 16. Head coach Gregg Berhalter made a change up front between Wales and England, but for the crucial third and final Group Stage soccer game, it was a change at the back that allowed the USMNT to move on in the 2022 World Cup. And that move was putting in center-back Cameron Carter-Vickers in place of USMNT stalwart Walker Zimmerman.
How Walker Zimmerman for Cameron-Carter Vickers swap helped the USMNT beat Iran
Outside of Christian Pulisic, no USMNT player's spot has been more guaranteed than CB Walker Zimmerman. The 29-year-old defender from Nashville SC in MLS has played in 18 or the last 20 USMNT matches heading into the Iran game, playing the full 90 minutes in 15 of those matches.
When Zimmerman started against Wales to open the 2022 World Cup, the surprise at CB was his "bun brother" Tim Ream starting, not Zimmerman.
However, with 10 minutes to go in a 1-0 USMNT-led match, Zimmerman made the blunder of the tournament for the U.S. The MLS defender panicked when Wales superstar Gareth Bale got the ball in the box (with his back to goal) and dragged him down for a penalty. Bales scored on the free shot, and the match ended in a disappointing 1-1 draw for the States.
Zimmerman rebounded and played well against Harry Kane and England, but in the must-win game of the 2022 World Cup, Gregg Berhalter made a bold move.
When the USMNT lineup came out for the match vs. Iran, the backline consisted of Ream and the 24-year-old CB from Celtic in Scotland, Cameron Carter-Vickers.
Changing up the CB pairing on a team that hasn't let in a goal yet in the run of play was risky. But it paid off in a big way for Berhalter's bunch.
Carter-Vickers' skill with his feet and pace to get back and recover allowed him and Ream to push forward and be more aggressive, which allowed the entire USMNT attack to become more aggressive, and that's what led to the USMNT goal.
Zimmerman even played a crucial role off the bench. He came in late in the second half as Berhalter shifted to an incredibly conservative formation to protect the lead. It was Zimmerman's height and fresh legs that outjumped the Iranians on many high crosses and his late, dramatic goal-line clearance that get the win for America.
Who is Cameron Carter-Vickers?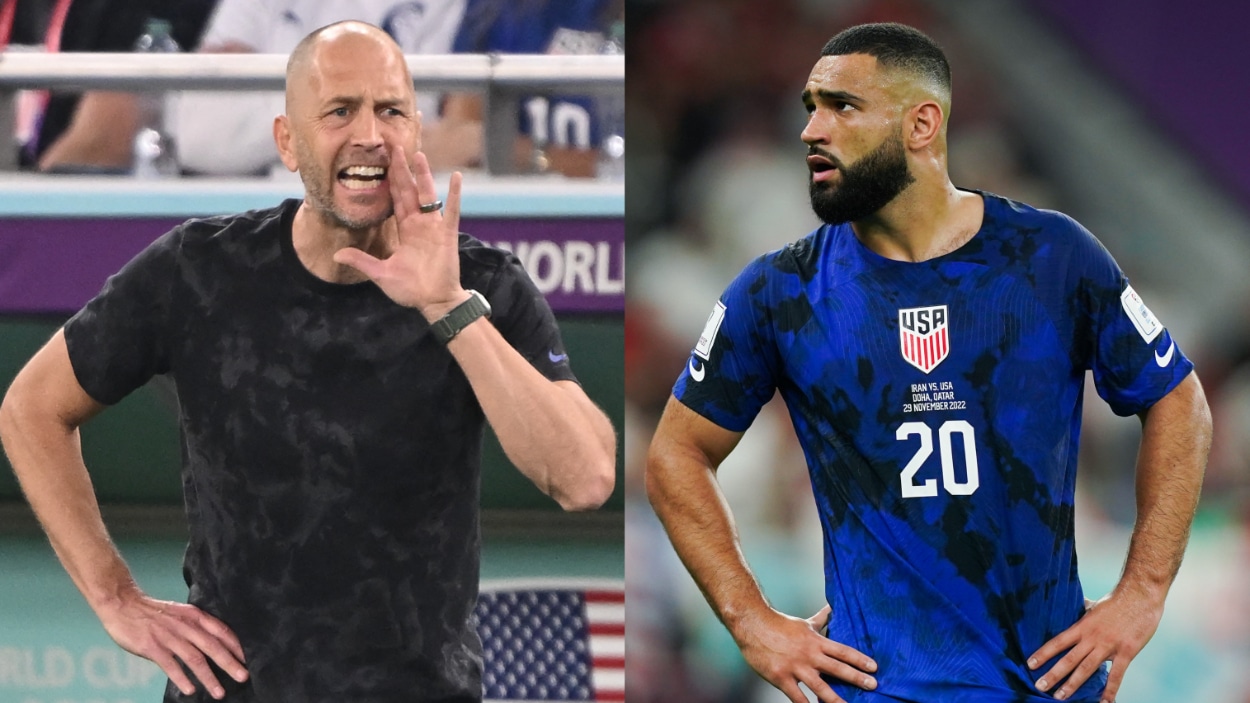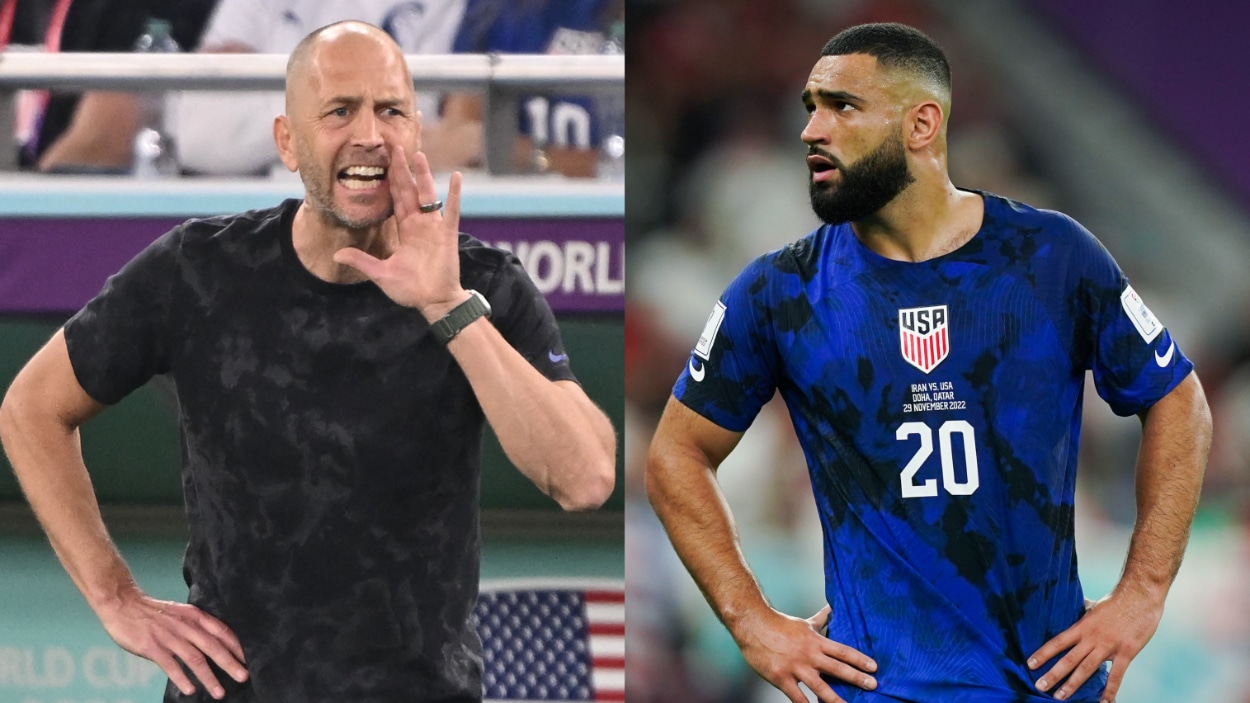 Cameron Carter-Vickers is one of the handful of USMNT who has never lived full-time in the U.S. Like Antonee Robinson, Sergino Dest, and Yunus Musah, Carter-Vickers spent his childhood in Europe, living with his mother in Essex, England.
The 6-foot-1 defender did send summer in the States, though. On breaks from school, he'd go to the Baton Rouge, Louisiana, area to spend time with his father and his father's family.
Carter-Vickers' dad, Howard Carter, played basketball at LSU and in the 1981 Final Four before playing two years in the NBA and several seasons in professional leagues in France and Greece. That last stop was where Carter met the USMNT star's mother, Geraldine Vickers.  
At 11, Carter-Vickers joined the Tottenham Hotspur academy and played several matches for the senior team (lower-level cup contests) after becoming a professional. He spent most of his early career on loan to EFL Championship teams like Sheffield United, Ipswich Town, Swansea City, Stoke City, Luton Town, and AFC Bournemouth.
In 2022, he joined the top team in the Scottish Premiership, Celtic. With Celtic, Carter-Vickers has played in big-time matches in the domestic league, Europa League, and Champions League.
The fact that the defender has more high-level European match experience than Walker Zimmerman was likely a factor in Gregg Berhalter's critical decision to play him in the USMNT's biggest match in nearly a decade.