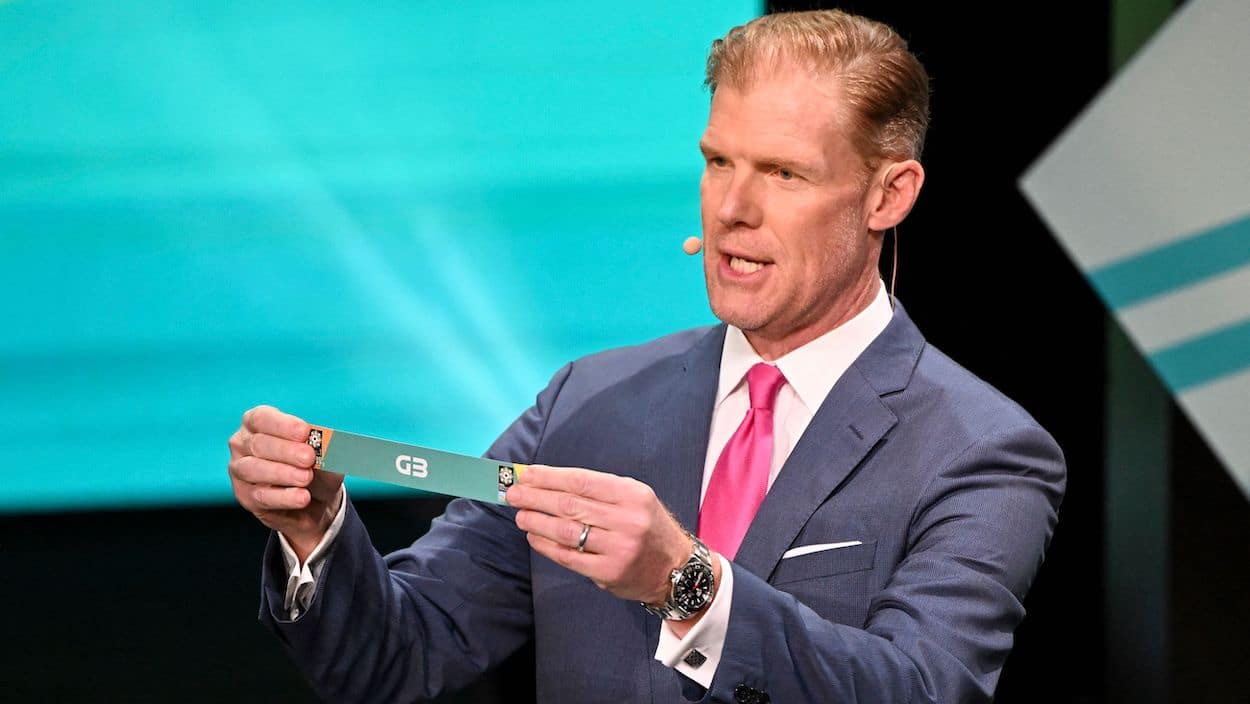 Alexi Lalas Botches His 2022 World Cup Power Rankings
Alexi Lalas put out his 2022 World Cup power rankings after the first two Group Stage matches. Here's his rankings and how they should be.
Alexi Lalas is a FOX Sports soccer pundit and a USMNT legend who played in the 1994 World Cup (and was on the 1998 roster) for America. He is also a national treasure for his no-hold-barred opinions and strong takes on all things (non-American) football. He is soccer's answer to Bill Walton, Don Cherry, or Terry Bradshaw. All that said, as the second round of games in the 2022 World Cup concluded, he got his World Cup power rankings wrong.
Alexi Lalas' 2022 World Cup power rankings
Ahead of the final match of the second round of games at the 2022 World Cup in Qatar, FOX Sports pundit and former USMNT defender Alexi Lalas revealed his 2022 World Cup power rankings.
Lalas prefaced his list by explaining, "This is a work in progress as we go through the tournament," and then unveiled his previous power rankings. Those earlier rankings looked like this:
Brazil
France
Belgium
Spain
England
Netherlands
Argentina
Denmark
Portugal
Germany
"As the World Cup goes on, things change," Lalas then explained. "We have to make room for new members of this club."
And with that, Lalas started rearranging his list. The first order of business was dropping the disappointing Belgium and Denmark out of the top 10 entirely, replacing them with Croatia and Morocco. After that, the red-headed Deadhead lifted Argentina and Germany up the rankings while pushing the Netherlands down.
The final (working) Alexi Lalas 2022 World Cup power rankings looked like this:
Brazil
France
Spain
Argentina
England
Croatia
Netherlands
Germany
Portugal
Morocco
It's not a bad list, and, of course, any power rankings are subjective. That said, here are the definitive Tim Crean 2022 World Cup power rankings heading into the final round of Group Stage matches.
Tim Crean's 2022 World Cup power rankings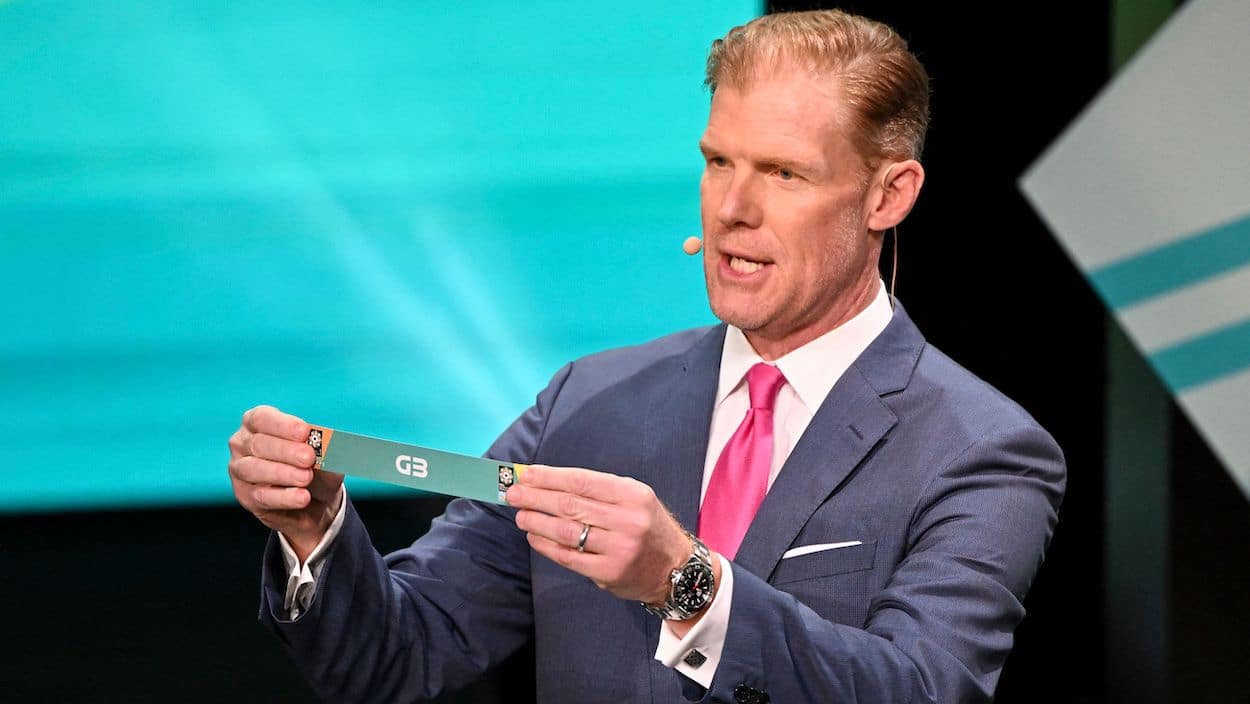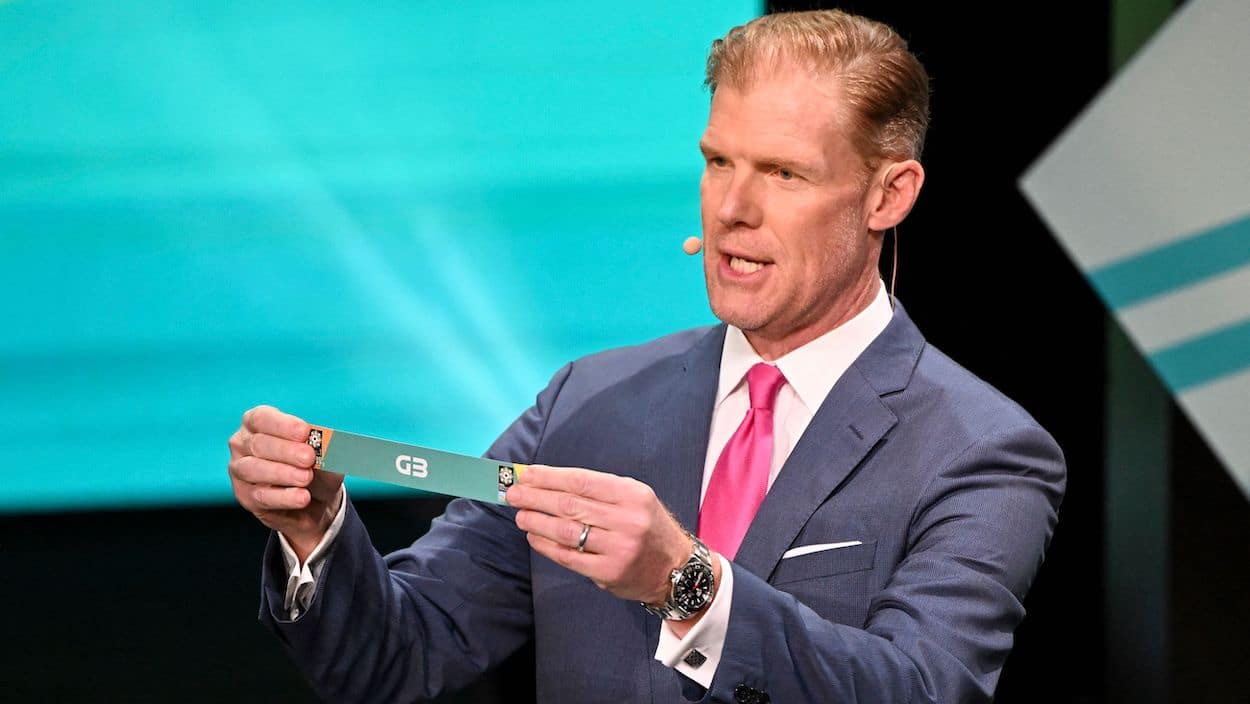 In fairness to Alexi Lalas, he didn't have the results of the 2-0 Portugal win over Uruguay before making his 2022 World Cup power rankings. That said, there are still a few things the "Sultan of U.S. Soccer" got wrong.
To set the record straight, here are my definitive power rankings (that, like Lalas', will change every day henceforth) for the 2022 World Cup thus far.
10. U.S.A.
Is this a bit of a homer pick? Sure. But the USMNT drew with a team ranked much higher on this list and has yet to give up a goal in the run of play. As the young Americans grow in confidence as the tournament goes along, there's no reason to think the team can't get past Iran and win a game in the knockout stage, especially if they play the No. 9 team first in the next round.
9. Netherlands
The Dutch have one main thing that the USMNT doesn't: A young forward who is proving he can score consistently in the World Cup. PSV's 23-year-old Cody Gakpo has scored in each of the team's first two games, and if he keeps that up, the Netherlands has a real chance to make some noise next round.
8. Croatia
Croatia might be aging, and they did draw with Morocco (who now looks better after beating Belgium), but they are a 2018 World Cup finalist, and until a team dominates them, we should all give them their due respect. If they can put the final nail in the coffin of Belgium's "Golden Generation" on Wednesday, they'll jump up a few more notches.
7. Germany
After a subpar performance vs. Japan, Germany righted the ship against Spain, playing the uber-talented team to a 1-1 draw. That draw breathed life into Die Mannschaft's hopes of moving on, but they still need to put a few goals in on Costa Rica (and hope Spain bests Japan) to make it out of their group.
6. Argentina
Alexi Lalas might be comfortable putting Argentina back up near the top at No. 4, but I'm not as sold yet on the Fighting Messi's. Until another Argentine steps up and shows he can make match-winning plays independent of Lionel Messi, or the coach displays some interesting lineup or tactical acumen, winning it all seems like a stretch.
5. England
The Three Lions looked lackluster on Black Friday vs. the USMNT, but the good news is all Gareth Southgate has to do to freshen the team up is put Phil Foden in for the criminally overrated Mason Mount. It's as simple as that, but whether Southgate sees it that way or not is up for debate.
4. Portugal
Alexi Lalas didn't see Portugal's rather dominant performance over a good Uruguay side, but if he did, he'd likely have them higher than ninth in his 2022 World Cup power rankings. The Portugal attacking front of Cristiano Ronaldo, Bruno Fernandes, Bernardo Silva, Joao Felix, and Rafael Leao has looked as good or better than any frontline outside of Spain and France, which could be enough to carry them deep into this tournament.
3. Brazil
Brazil has two relatively definitive victories over Serbia and Switzerland, but with Neymar sidelined for at least one more game, the team hasn't looked completely comfortable without their PSG talisman. Richarlison and Raphinha looked especially lost without Neymar drawing all the defensive attention, and if he's not 100% going forward, it could be a problem.
2. Spain
After putting up a touchdown vs. Costa Rica, Spain came back down to earth against Germany. But let's remember, it's Germany! Not Switzerland or Mexico. Spain still has an incredible mix of age and youth that is powering their attack, and if Alvaro Morata's goal is a sign of things to come, opponents could be in real trouble.
1. France
The defending champs have looked every bit the favorites so far, and until a team truly challenges them, there is no reason to think the first repeat since 1962 is a real possibility. Kylian Mbappe is a true superstar and is making a case that he's the best player in the world right now. The young French defense needs to gel and prove their up for the challenge, but if they are, Les Bleus will hoist the trophy again.