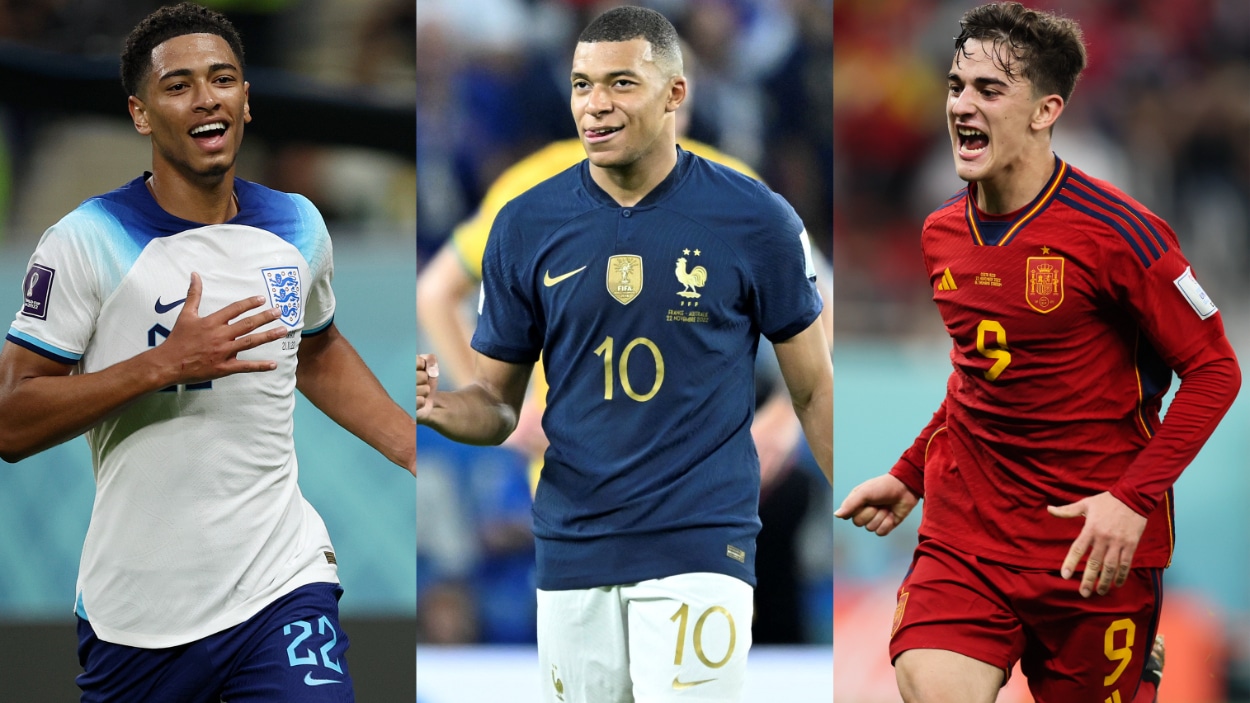 England, France, and Spain are Dominating World Cup Because of 1 Thing in Common
There is a fascinating reason England, France, and Spain are dominating the 2022 World Cup while teams like Argentina and Germany fall flat.
The 2022 World Cup is underway in Qatar, and the world's biggest soccer tournament is starting to take shape. Teams like Argentina and Germany have already suffered upsets and are in trouble. Conversely, teams like England, France, and Spain — teams with mixed prognostications coming into the World Cup — have dominated their opponents.
The thing that England, France, and Spain have in common (and Argentina and Germany don't) is that they have an incredible young generation coming up behind their seasoned veterans, and at the World Cup in 2022, that's making all the difference.
The next generation is dominating the 2022 World Cup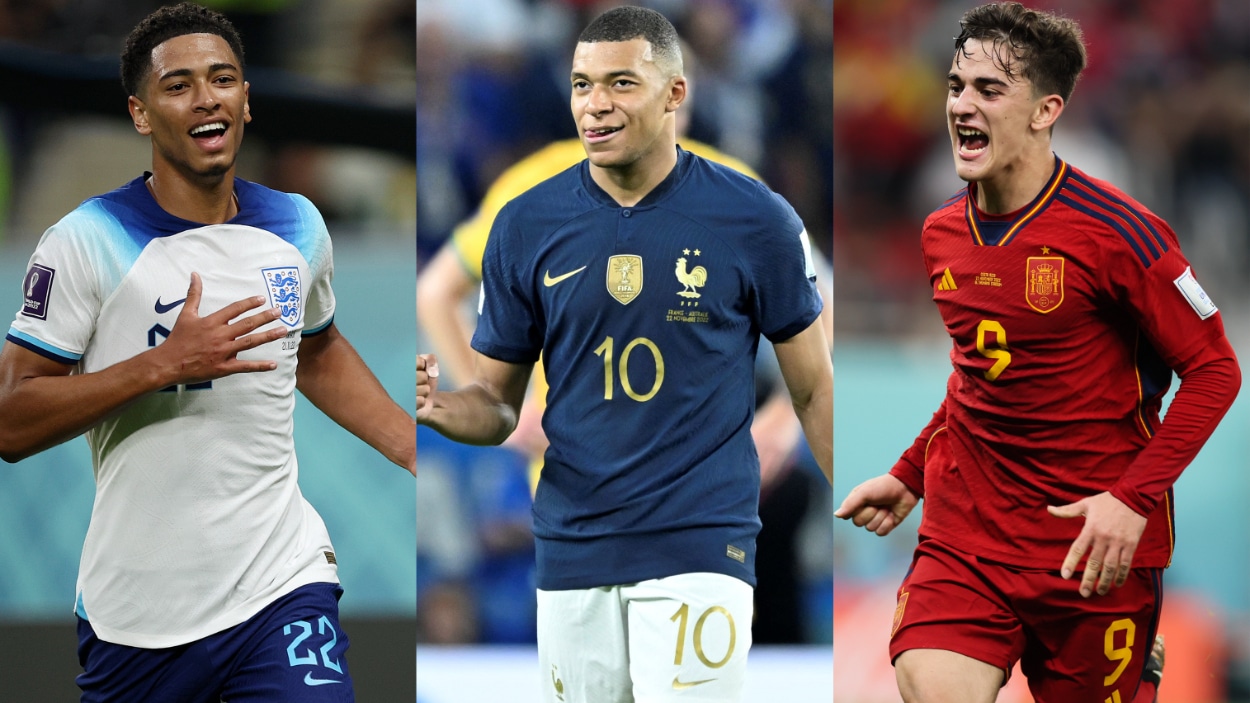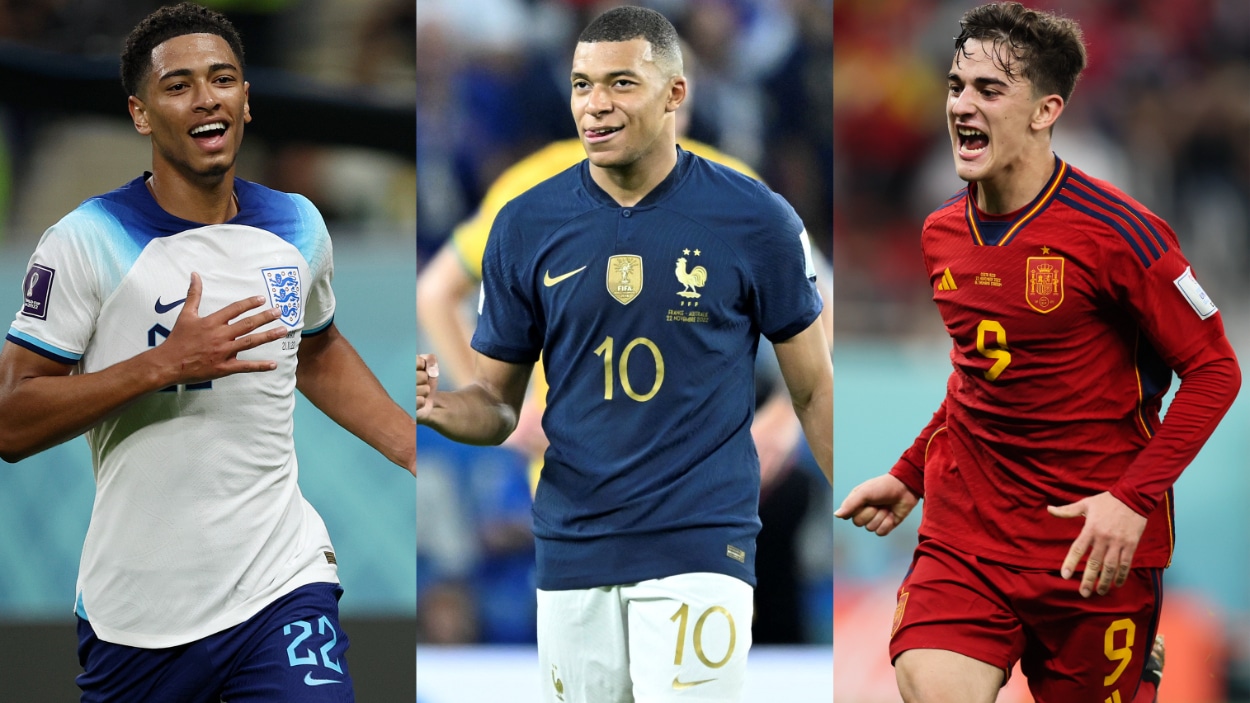 The top teams in Qatar are quickly separating into the haves and the have-nots. The having is not about having big-name stars. It's about the age of those stars.
Argentina has Lionel Messi and Angel Di Maria, and Germany has Manuel Neuer, Toni Kroos, and Thomas Muller, just like England has Harry Kane and Raheem Sterling, France has Olivier Giroud and Hugo Lloris, and Spain has Sergio Busquets and Jordi Alba.
The difference is Argentina and Germany don't have the plethora of budding young stars behind the marquee names to help lift the team in the early stages of the World Cup.
For Germany, 19-year-old Bayern Munich starlet Jamal Musiala was one of Die Mannschaft's most dangerous players vs. Japan. However, Hansi Flick pulled him off in the 79th minute, right before Japan's winning goal.
Argentina started six players over 30 and eight 28 or older. The only player under 24 to step on the pitch for La Albiceleste was 22-year-old Manchester City backup striker Julian Alvarez, who came on for the final half-hour.
On the flip side, England, France, and Spain won in routes primarily because of their youngsters.
England whooped Iran 6-2 with goals from Borussia Dortmund's Jude Bellingham (19) and Arsenal's Bukayo Saka (21). France won 4-1 vs. Australia with a goal from PSG superstar Kylian Mbappe (23) and a backline of Dayot Upamecano (24) and Ibrahima Konaté (23). And Spain was most impressive of all, getting goals from Gavi (18), Dani Olmo (24), Ferran Torres (22), and an excellent performance from Pedri (19) in their 7-0 win over Costa Rica.
This dynamic has been the key to the tournament so far. The teams that have young players who have stepped up are winning, and those that don't aren't.
The fascinating thing to watch will be if this holds true as the World Cup goes on. If all five of these teams continue to the knockout stage, where the pressure ramps up, the veterans of three and four World Cups will likely play a greater role in their teams' success.
For now, though, youth is being served in Qatar, which could make for a landmark tournament when it's all said and done.