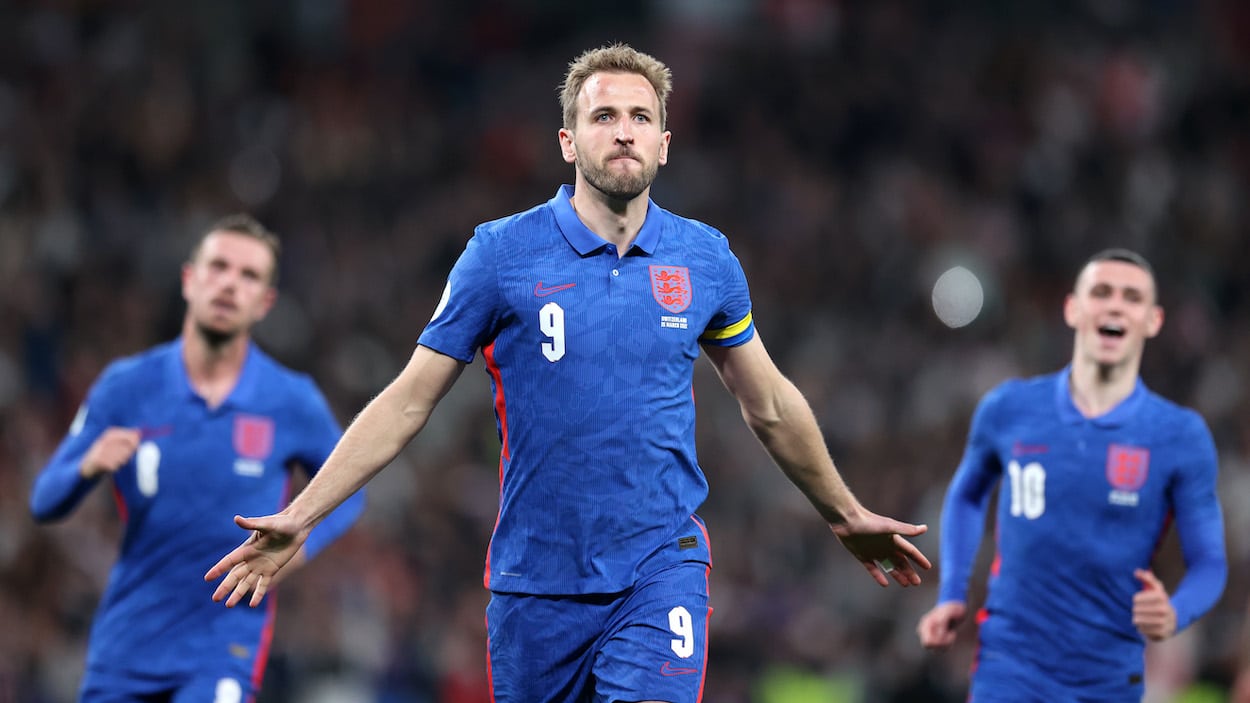 World Cup 2022: Is Football Finally Coming Home to England?
Gareth Southgate and Harry Kane try to get their England squad to build on excellent World Cup 2018 and Euro 2020 results in World Cup 2022.
It's been more than half a century since football came home to England. Now, the country has high hopes for World Cup 2022 after a fourth-place finish in 2018 and a second-place showing at Euro 2020. However, the recent Gareth Southgate's England squads, led by Harry Kane and Raheem Sterling, haven't been able to get over that final hump in major soccer tournaments.
Can the Three Lions finally win the big one in Qatar? Or, to paraphrase the song, will it soon be sixty years of hurt, with England fans still dreaming?
England's World Cup 2022 squad
Goalkeepers: Jordan Pickford (Everton), Nick Pope (Newcastle), Aaron Ramsdale (Arsenal)
Defenders: Trent Alexander-Arnold (Liverpool), Conor Coady (Everton), Eric Dier (Tottenham), Harry Maguire (Manchester United), Luke Shaw (Manchester United), John Stones (Manchester City), Kieran Trippier (Newcastle), Kyle Walker (Manchester City), Ben White (Arsenal)
Midfielders: Jude Bellingham (Borussia Dortmund), Conor Gallagher (Crystal Palace), Jordan Henderson (Liverpool), Mason Mount (Chelsea), Kalvin Phillips (Manchester City), Declan Rice (West Ham)
Forwards: Phil Foden (Manchester City), Jack Grealish (Manchester City), Harry Kane (Tottenham), James Maddison (Leicester City), Marcus Rashford (Manchester United), Bukayo Saka (Arsenal), Raheem Sterling (Chelsea), Callum Wilson (Newcastle)
Jordan Pickford is Gareth Southgate's guy
Jordan Pickford has been the England starting keeper going back to the 2018 World Cup, and that's not going to change.
The Everton shot-stopper is like a good (not great) NFL quarterback, though. He'll make mistakes from time to time, leading to fans loving to call for his backup to take over, especially when the backup is the No. 1 on the No. 1 team in the Premier League, like Aaron Ramsdale.
Just like Ryan Tannehill or Kirk Cousins or Dak Prescott, Pickford is his team's best option, whether fans like that or not. However, like these QBs, the biggest question around Pickford is that, while you know he can get England far, is he good enough to win it all?  
The Harry Maguire problem
The biggest question mark for the 2022 England squad is the defense. Southgate made a major move that many pundits crushed with his roster, taking out-of-form veteran Harry Maguire to Qatar and leaving 24-year-old AC Milan CB Fikayo Tomori home.
Elsewhere on the defense, Kyle Walker, Eric Dier, and John Stones have all had injuries in the past few months, and Trent Alexander-Arnold hasn't played well this season.
That leaves Kieran Trippier and Luke Shaw as the likely fullbacks and a Maguire, Stones, Dier, and Conner Coady rotation as the two or three CB spots. That's not anyone's idea of a sturdy or dynamic defense, but that's what Southgate has at World Cup 2022.
What is England's best World Cup 2022 midfield? 
England is loaded in the midfield, but which two or three to play together will be one of the bigger challenges of Gareth Southgate's tournament.
The roster includes defensive midfielders Declan Rice and Kalvin Phillips, box-to-box players Conor Gallagher and Jordan Henderson, and attackers Jude Bellingham and Mason Mount. Several players listed as forwards — Phil Foden, Jack Grealish, James Maddison — can also play attacking midfield.
There is a ton of talent here, but finding the right mix for each opponent could be challenging. How Southgate navigates this will make a big difference in the side's results.
Harry Kane, Raheem Sterling, and who else?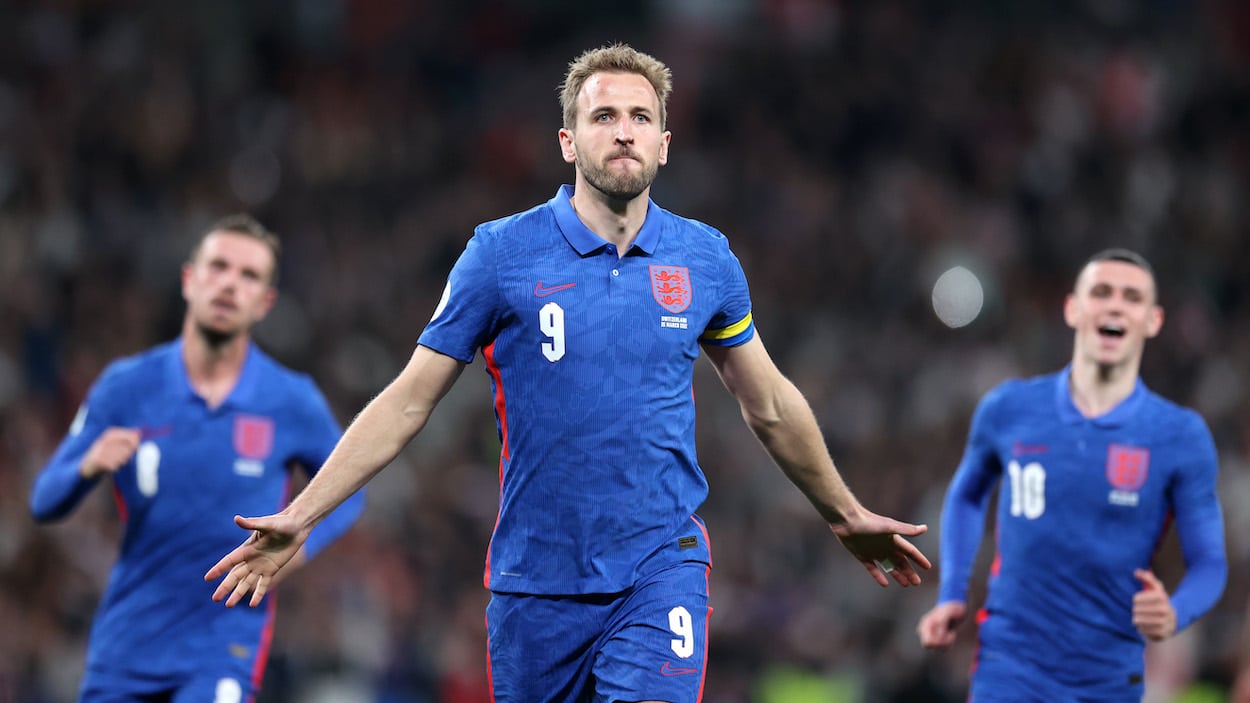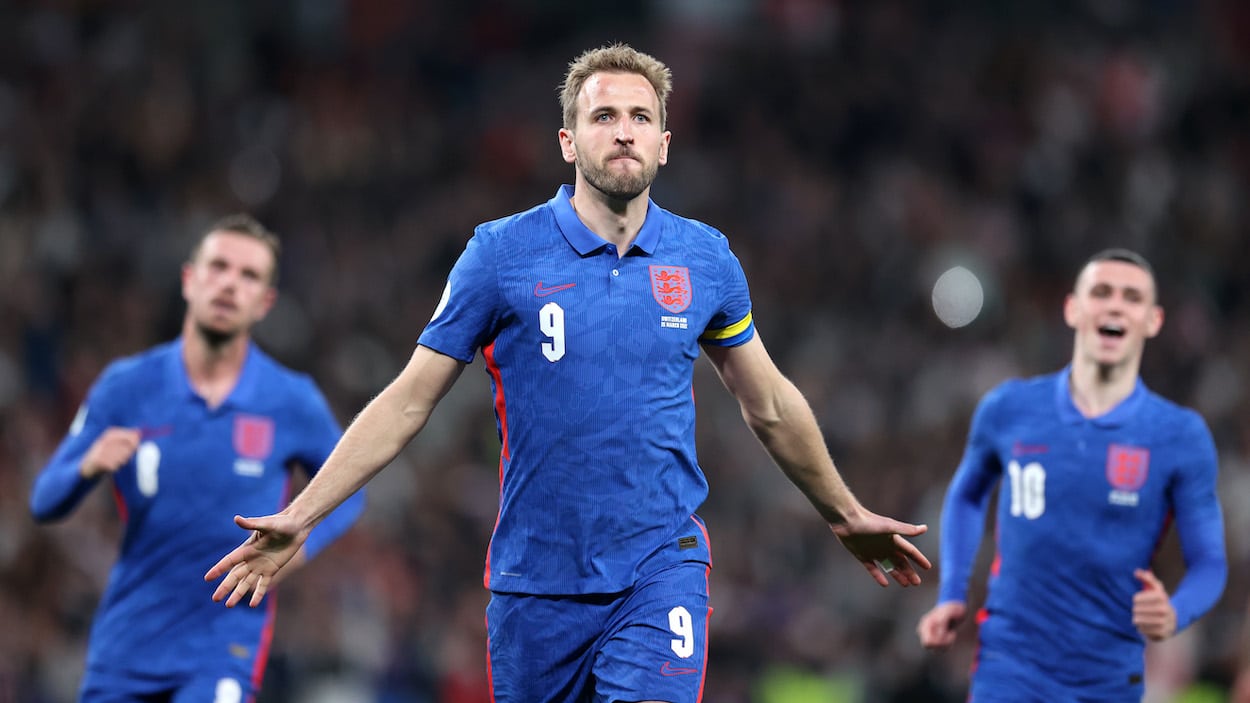 Harry Kane is the man for England. He is the tip of the spear and the guy the team relies on to score most of the team's goals. Raheem Sterling will be beside him, and he plays well on the wing next to Kane.
Beyond that, there are some question marks.
The now-21-year-old Bukayo Saka was the right wing for much of Euro 2020, but a missed penalty in the final may have taken a toll on him and his coach's faith in him. Foden can play that right side, too, if Southgate wants his pop upfront instead of in the midfield.
Additionally, James Maddison and Marcus Rashford are both playing well this year for their club teams, so getting them on the field could help the squad.
What will the England lineup look like in Qatar?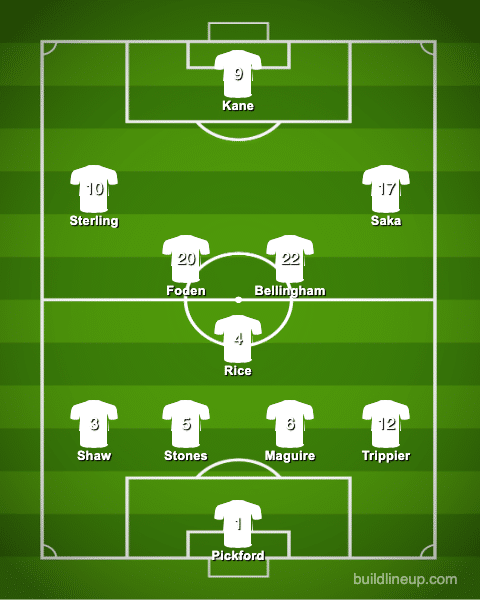 Gareth Southgate could go a bunch of different ways with his lineup throughout the tournament. The only two no-doubt starters are the players on either end, Harry Kane and Jordan Pickford. 
When Southgate wants to get more defensive, he will likely sacrifice a midfielder and go with a 5-2-3 or 3-4-3-type look with a three-man back line, wing-backs, and fewer creative options. However, in the first game of World Cup 2022 vs. Iran, the coach should spring for a more aggressive look and a 4-3-3 formation. 
In this prediction, Raheem Sterling and Bukayo Saka flank Kane while Declan Rice, Jude Bellingham, and Phil Foden make up the midfield triangle. 
In the back, while Harry Maguire starting next to John Stones is worrisome, Maguire is Southgate's guy and a team captain, so he'll almost certainly get a shot in match one. On the defensive wings, the coach trusts Kieran Trippier and Luke Shaw more than Trent Alexander-Arnold, so they'll be the ones that go. 
This is the lineup that Southgate likes best. The question is, can this lineup be the one that eventually beats the likes of France, Brazil, Belgium, and Argentina?