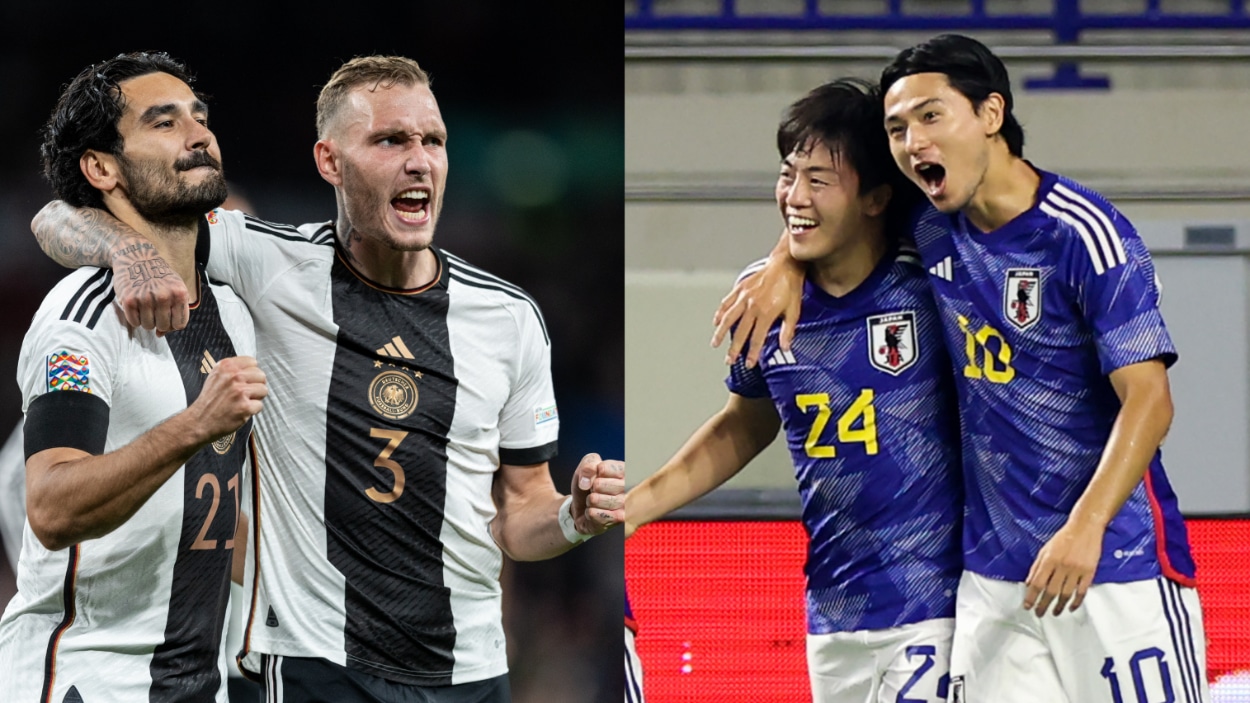 20 Must-Watch 2022 World Cup Group Stage Matches According to Analytics
Here are the 20 Group Stage matches that should be the most exciting to watch thanks to a soccer stat known as expected goals (xG).
Over the course of 13 days, from Saturday, November 20 to Friday, December 2, there will be 48 Group Stage matches to whittle the 2022 World Cup field from 32 to 16 teams. At 90 minutes apiece (plus stoppage time), that's over 72 hours of soccer in less than two weeks. When you add the fact that some of the earliest games start at 5:00 am ET, and even the later games are during the work/school day, chances are you won't be able to watch every Group Stage game of the 2022 World Cup in Qatar. Luckily for you, the soccer statheads got together and ranked the Group Stage matches by their potential to be the most exciting, with the most amount of goals, thanks to a stat called xG.
What is xG in soccer?
The xG stat is soccer is short for expected goals. According to Goal.com, xG is "a statistical measurement of the quality of goalscoring chances and the likelihood of them being scored." It can be calculated for individual players or teams, and it takes into account not just the chances created but the quality of those chances. The factors taken into account include:
Assist type – long ball, through ball etc.
Was it a header?
Was the ball struck with the foot?
Was it a big chance?
Angle of the shot
Distance of the shot
Was it a one-on-one?
Did it occur in open play or a from a set-piece?
The higher the number, the better the chance was, and the xG stat goes from 0.0 (meaning it is impossible to score from a chance to 1.0 (meaning it is 100% certain a player scores from that chance. So, an xG of 0.4 means the player had a 40% chance to score from that given opportunity.
When you add up all the individual xG from a game, you get a team xG score representing the number of goals a team should have scored based on the quality of chances. So, a team with a 1.0 xG should have scored one goal, while a team with 3.0 xG had the quality chances to score three goals.
The honorable mention 2022 World Cup matches with the highest xG
To help get a feel for the 2022 World Cup Group stage games, the good folks at Oddspedia took each team in the tournament, calculated their average xG, and combined that with their opponent's xG to get a total xG for each match.
The higher the total xG, the more likely the game will be an exciting affair with lots of excellent chances and, hopefully, lots of goals.
Of the 48 Group Stage matches, here are the matchups in the back half of the top 20 that have the highest total xG, which should produce between three and four goals in each game.
20. Group F: Belgium vs. Morocco (3.72 xG)
19. Group G: Brazil vs. Switzerland (3.72 xG)
18. Group G: Brazil vs. Cameroon (3.72 xG)
17. Group B: England vs. Wales (3.67 xG)
16. Group G: Serbia vs. Switzerland (3.74 xG)
15. Group G: Serbia vs. Cameroon (3.74 xG)
14. Group H: Portugal vs. Uruguay (3.78 xG)
13. Group F: Belgium vs. Canada (3.84 xG)
12. Group E: Germany vs. Costa Rica (3.91 xG)
11. Group G: Brazil vs. Serbia (3.96 xG)
And while the games above should be exciting, below are the 10 Group stage games not to miss due to the combined xG of the two squads that should lead to a ton of chances and possibly even four or five goals.
Top 10 must-watch Group Stage matches according to analytics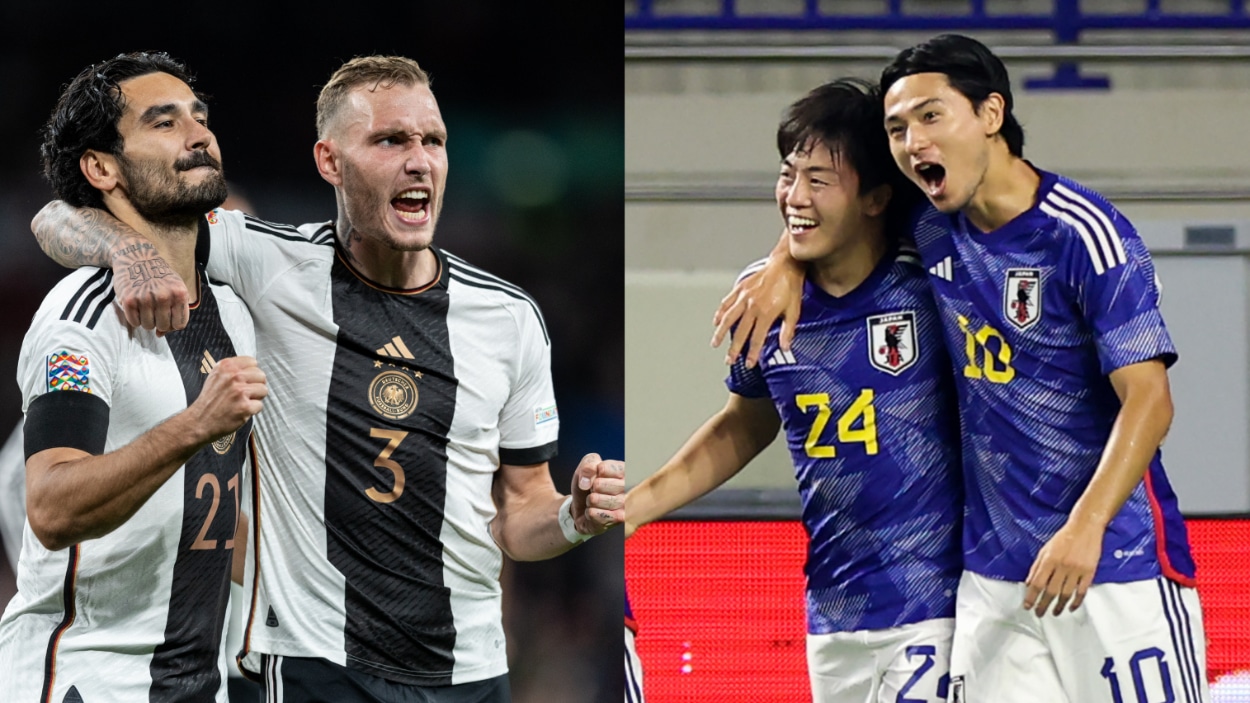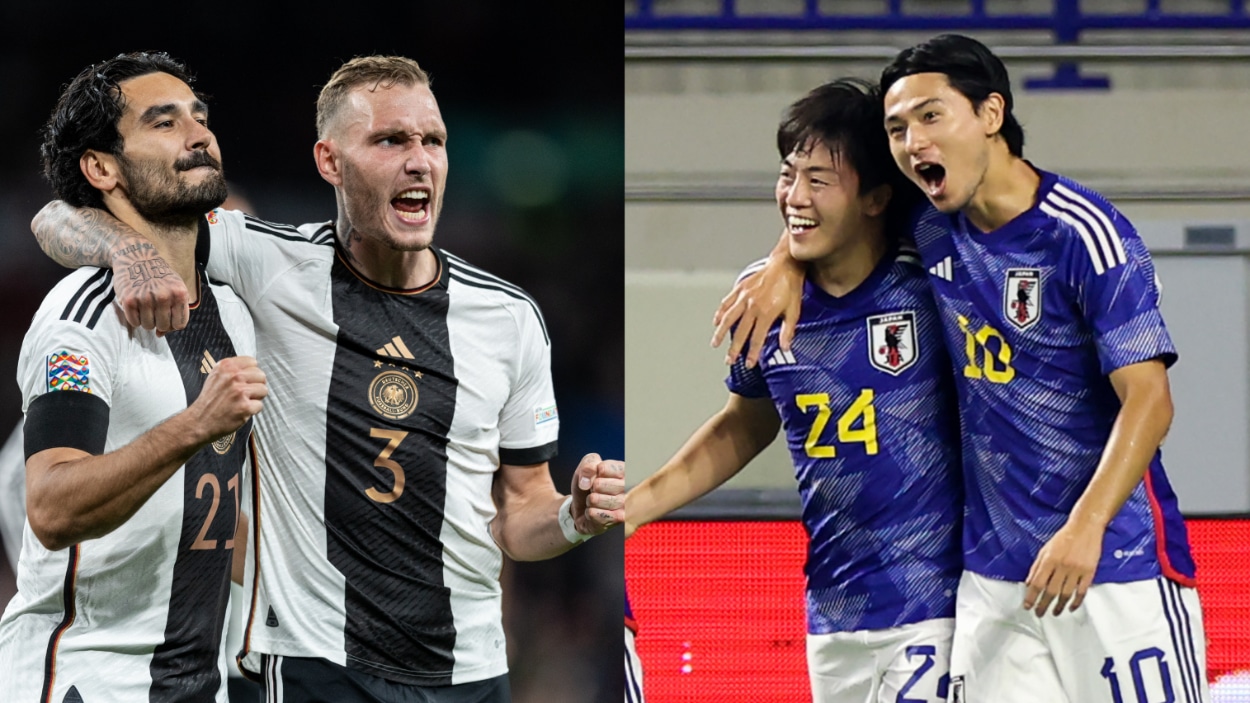 10. Group E: Spain vs. Japan (3.97 xG)
To get the most xG bang for your buck, mark your calendars for the Group E games during the World Cup. The Spain vs. Japan matchup features the slick playmaking of Spanish wizards like 34-year-old legend Sergio Busquets and 19-year-old future superstar Pedri. On the Japanese side, the Asian giant's hard-pressing style puts tons of pressure on teams' back lines and often leads to instant chances.
9. Group F: Morocco vs. Croatia (4.09 xG)
Morocco has some of the best dribbling midfielders in the tournament, including 22-year-old Azzedine Ounahi, who currently plays at Angers in France and could be a breakout star of the 2022 World Cup. And when the Morrocan midfielders do get past their defenders and start causing chaos in the back line, Chelsea forward Hakim Ziyech is there to expertly finish the chance. Oh, and Croatia has xG machine and Real Madrid legend Luka Modrić.
8. Group H: Portugal vs. Korea Republic (4.11 xG)
This is a battle between two superstar chance-takers in South Korea's Son Heung-min and Portugal's Cristiano Ronaldo. Plus, with Portugal, there are playmakers all over the pitch, such as Manchester's own midfielder Bruno Fernandes (United), winger Bernardo Silva (City), and even full-back João Cancelo (City).
7. Group A: Qatar vs. Netherlands (4.20 xG)
The 2022 World Cup host country is the most surprising team on this list, but their game vs. the Netherlands provides a high level of xG thanks to Qatar's dynamic offensive duo of Akram Afif, a slick-passing winger, and Almoez Ali, a striker with excellent finishing skills. As for the Netherlands, they have creators and finishers all over the pitch.
6. Group F: Canada vs. Croatia (4.21 xG)
Canada took CONCACAF by storm in the last two years, winning the North and Central American soccer federation's World Cup qualifying tournament over the United States and Mexico. In the Maple Leafs' second game of the tournament, they take on the 2018 World Cup runners-up in Croatia, where one of the all-time great playmakers, Luka Modrić, will be playing in his final major international tournament.
5. Group F: Belgium vs. Croatia (4.33 xG)
While Modrić has set up goals in Spain for his Real Madrid side for years, Belgian Kevin De Bruyne has been doing the same in England for Manchester City. This is a duel between two of the best passers in the world and forwards like Eden Hazard and Romelu Lukaku on the Belgian side and Ivan Perišić and Andrej Kramarić on the Croatian side will be the beneficiaries.
4. Group A: Ecuador vs. Netherlands (4.48 xG)
Outside of Group E, Group A offers the most games with high xG for fans to enjoy. The Netherlands didn't make the cut for the last World Cup, but since then, young offensive stars like Barcelona's Frenkie de Jong and Ajax winger Steven Bergwijn have come into their own and helped the squad up its xG. As for Ecuador's xG, it comes from the sheer amount of speed all over the pitch.
3. Group A: Senegal vs. Netherlands (4.56 xG)
This game took an xG and an overall hit when Senegal sadly ruled out their biggest star, Sadio Mane, out for the tournament with an injury. Still, the African side has several young players with similar speed and skill to the Liverpool star, like Watford's Ismaïla Sarr and Marseilles' Bamba Dieng.
2. Group E: Spain vs. Germany (4.86 xG)
Now we get to the top two games, which both involve Germany. Joshua Kimmich, Leon Goretzka, and İlkay Gündoğan are all incredible playmakers in the midfield, and speedy youngsters like Leroy Sané and Serge Gnabry combined with a crafty veteran like Thomas Müller are ready to take the chances created by these stars. The Germany-Spain midfield playmaking battle should be epic.
1. Group E: Germany vs. Japan (5.25 xG)
We talked about Japan's pressing earlier, and that will show up against Germany as it will vs. Spain. On the other side, Germany combines Japan's aggressiveness with Spain's high-level playmaking, which is why this game should be the wildest and most fun to watch of the entire Group Stage.