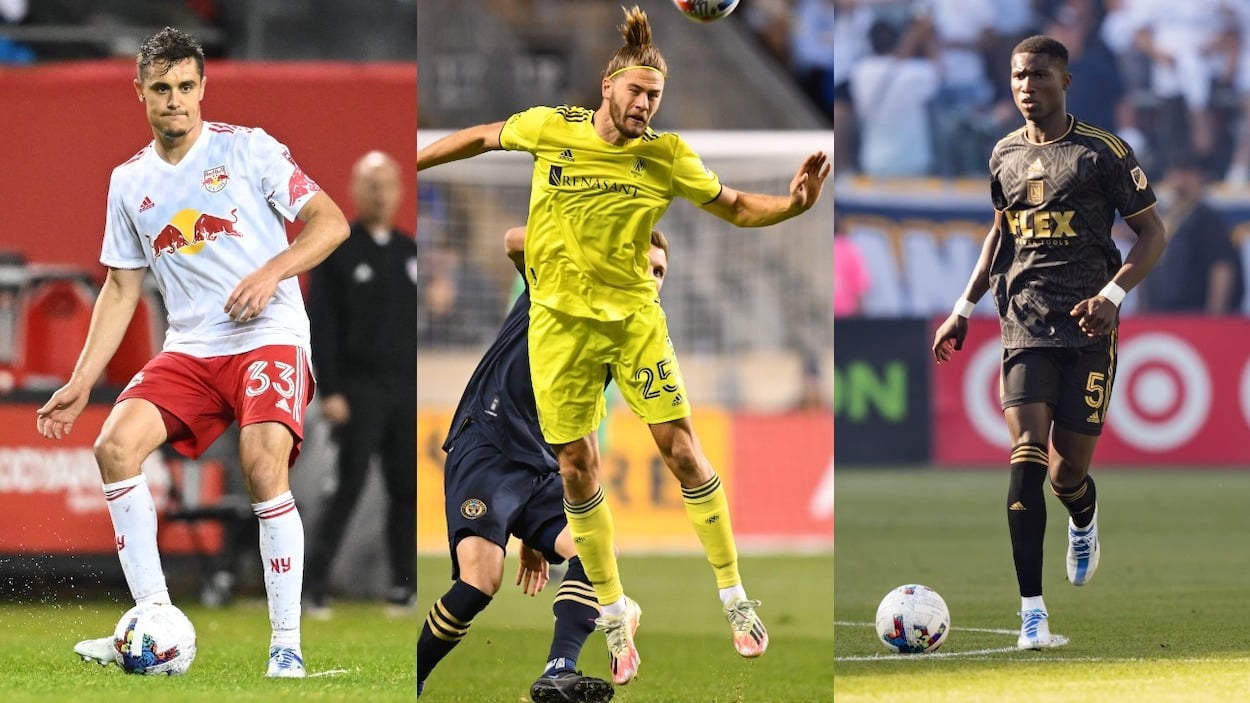 MLS: Ranking the 5 Best Center-Backs in Major League Soccer for 2022
The best MLS center-backs come from different backgrounds and defend different ways but they are all brick walls at the back for their teams.
The 2022 Major League Soccer season has come to the one-third mark as teams have either played 11 or 12 of their 34 regular-season games. At this point, we have a good idea of which players are rising to the top at their positions and which players are not. Here we will rank the five best MLS center-backs this season.
The criteria will vary slightly from defender to defender, but the ranking exercise here is to identify the best of the best right here, right now, a third of the way through this current season. 
So, without further ado, these are the five best MLS CBs for 2022.
Honorable mentions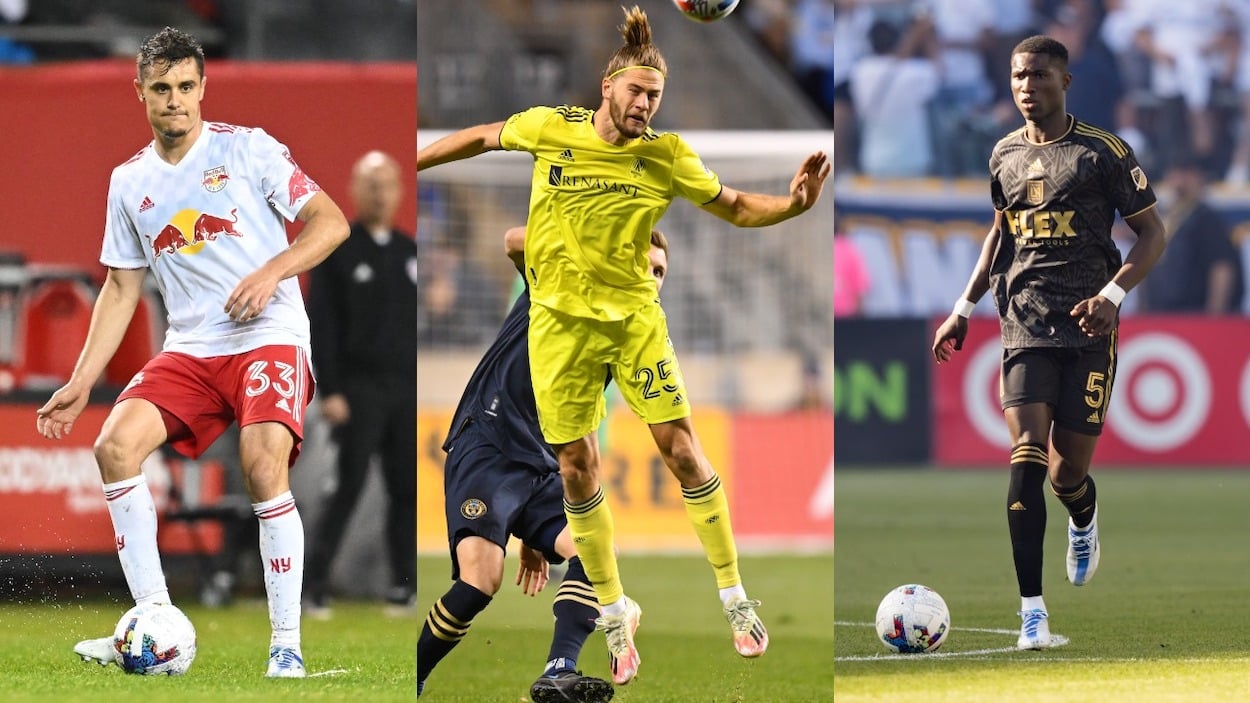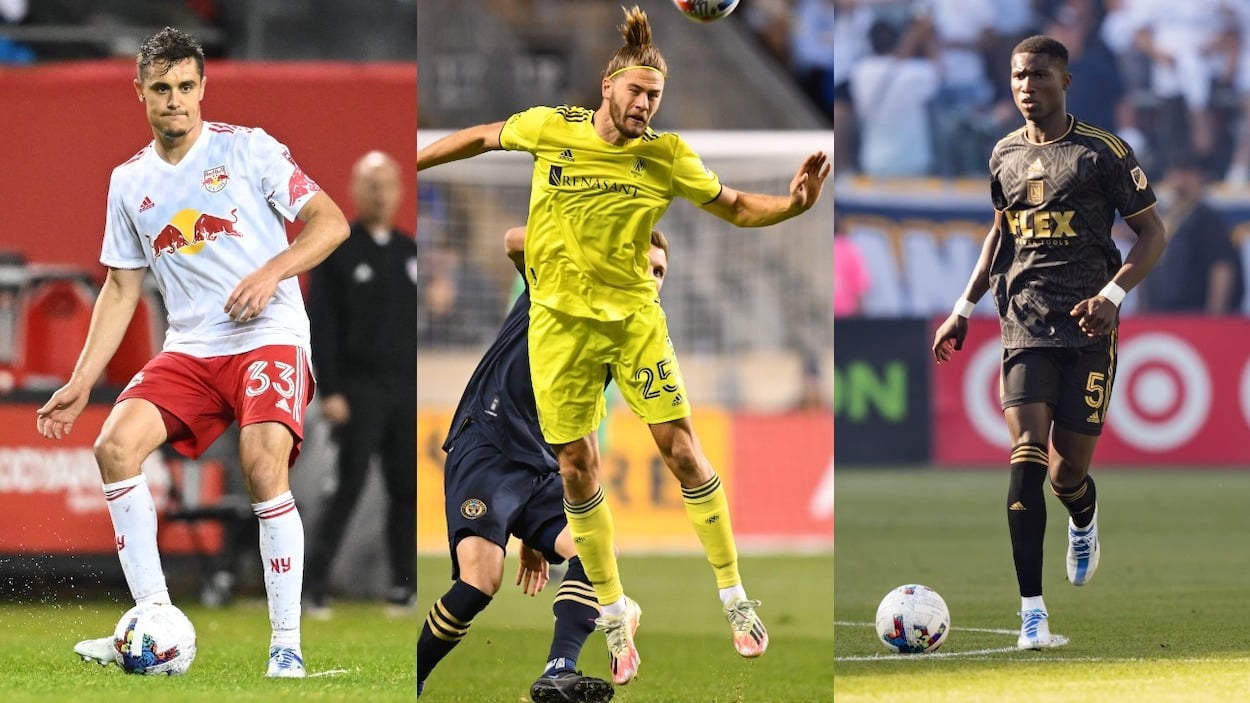 A few central defenders just miss out on being one of the top five best MLS center-backs in 2022. 
First, both Atlanta United's Miles Robinson and Orlando City's Antonio Carlos are out with injuries, so they aren't ranked here. 
Additionally, Carlos' would-be partner Robin Jansson, Colorado Rapids' Auston Trusty — who's on loan from Arsenal — and NYCFC stalwart Alexander Callens all got close to the top five MLS center-back rankings but didn't quite measure up in one way or another to the defenders in this list. 
Outside of these five players, here are the top five MLS CBs in 2022. 
5. LAFC — Mamadou Fall 
Let's start with the fact that the 6-foot-2 central defender from Senegal is just 19-years old. Even at this tender age, Fall has become a defensive stalwart for one of the best teams in all of MLS, Los Angeles FC. 
Fall has 10 starts and 891 minutes under his belt this season. And in addition to being a solid defender as a teenager, he's excellent with his feet, too. Yes, he may push up too often as an excitable young player, but with eight shots and one goal this year, that offensive instinct is a strength, not a weakness. 
4. Columbus Crew — Jonathan Mensah 
The Crew captain has been doing his thing as one of the best MLS center-backs since 2017. He's a real leader at the back with tons of international experience in his home country of Ghana, Italy, France, Spain, and Russia. 
The Crew is struggling a bit this season, but that's more of an offensive problem than a defensive one. Mensah has nine blocks, nine interceptions, and 37 clearances this season. He's also only committed seven fouls, which is excellent for a physical CB. 
3. Philadelphia Union — Jack Elliott
Jack Elliott is part of one of the best defenses in Major League Soccer in front of goalkeeper Andre Blake with the Philadelphia Union. The massive 6-foot-6 Englishman, who comes in at No .3 on the list of best MLS center-backs in 2022, is a big reason why. 
This season, the big man has 75 clearances and is winning 70.6% of his tackles and 61.4% of his aerial duels. He was part of the MLS Team of the Week in Week 6 this season, and during his 11 starts, he's helped Philly get to near the top of the Eastern Conference standings. 
2. New York Red Bulls — Aaron Long 
Aaron Long has battled injuries the last year or so, but he's played incredibly well as one of the best MLS center-backs this season. With Miles Robinson likely out for the 2022 World Cup now, too, Long has become just as important to the USMNT as he is to the NYRB. 
Long has 10 starts in 2022 and is over 60% in tackles, duels, and aerial duels. He also made the MLS Team of the Week in Weeks 8 and 10. The 6-foot-1 CB is also a threat in the opposite box. Long has two goals this season already, one with his head and one with his right foot. 
1. Nashville SC — Walker Zimmerman
Nashville SC stalwart CB Walker Zimmerman headlines this list of best MLS center-backs in the 2022 Major League Soccer season. The 6-foot-3 Georgia native has 56 clearances, five blocks, and 16 interceptions, with tackle and aerial duel rates at 63.6% and 62.9%, respectively. 
Zimmerman is so much more than stats, though. He is a captain, a leader, and a rock at the back. The defender is the rare CB you can't help but notice during a match, and not just because of his flowing blonde locks. He is also one of the keys to the USMNT's 2022 World Cup chances, as he will take his talents in November from the MLS to do battle with the best offensive players in the world. 
Like Sportscasting on Facebook. Follow us on Twitter @sportscasting19 and subscribe to our YouTube channel.