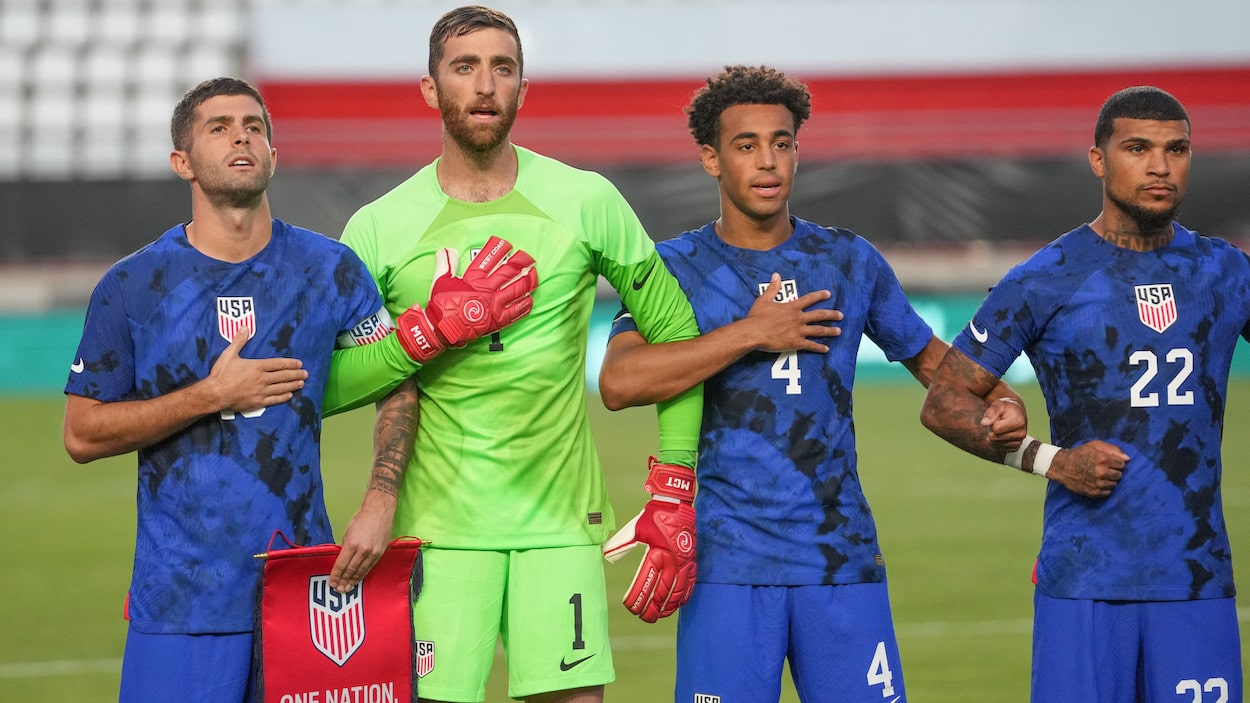 World Cup 2022: Can the USMNT Make Noise as 1 of the Youngest Squad in Qatar?
USMNT coach Gregg Berhalter and Christian Pulisic lead the youngest team at World Cup 2022 into their first huge international tournament.
The U.S. Men's National Team sent the second-youngest roster to Qatar of any team in the 2022 World Cup. While that is great for the long-term future of the USMNT, what does it mean for this year's soccer tournament? Will Christian Pulisic and the USMNT play free and fast because they don't know any better? Or will their lack of experience be their undoing at World Cup 2022? These are the questions about Gregg Berhalter's squad in Qatar. Now let's look at exactly who the American coach is bringing with them and how they fit into the USMNT plan.  
USA's World Cup 2022 squad
Goalkeepers: Ethan Horvath (Luton Town), Sean Johnson (NYCFC), Matt Turner (Arsenal)
Defenders: Sergino Dest (AC Milan), Cameron Carter-Vickers (Celtic), Aaron Long (New York Red Bulls), Shaq Moore (Nashville SC), Antonee Robinson (Fulham), Tim Ream (Fulham), Joe Scally (Borussia Monchengladbach), DeAndre Yedlin (Inter Miami CF), Walker Zimmerman (Nashville SC)
Midfielders: Brenden Aaronson (Leeds United), Kellyn Acosta (LAFC), Tyler Adams (Leeds United), Luca de la Torre (Celta Vigo), Weston McKennie (Juventus), Yunus Musah (Valencia), Cristian Roldan (Seattle Sounders FC)
Forwards: Jesus Ferreira (FC Dallas), Jordan Morris (Seattle Sounders), Christian Pulisic (Chelsea), Giovanni Reyna (Borussia Dortmund), Joshua Sargent (Norwich City), Timothy Weah (Lille), Haji Wright) (Antalyaspor)
It's Matt Turner's world in net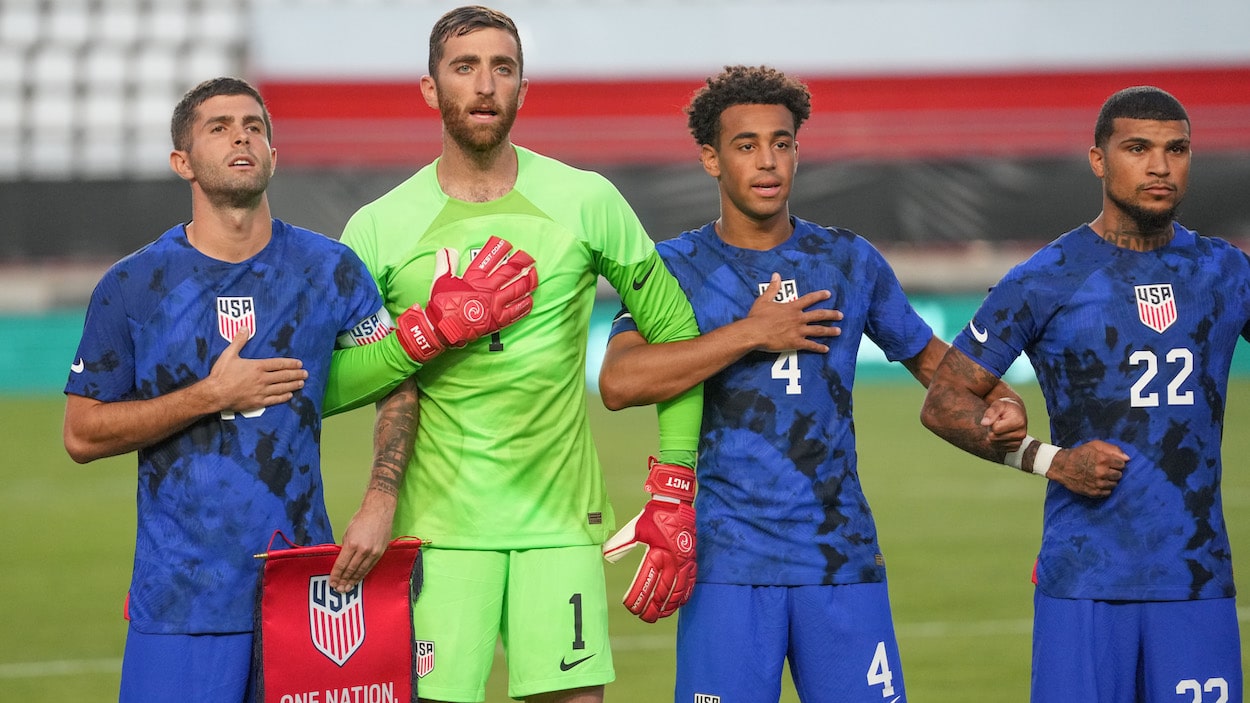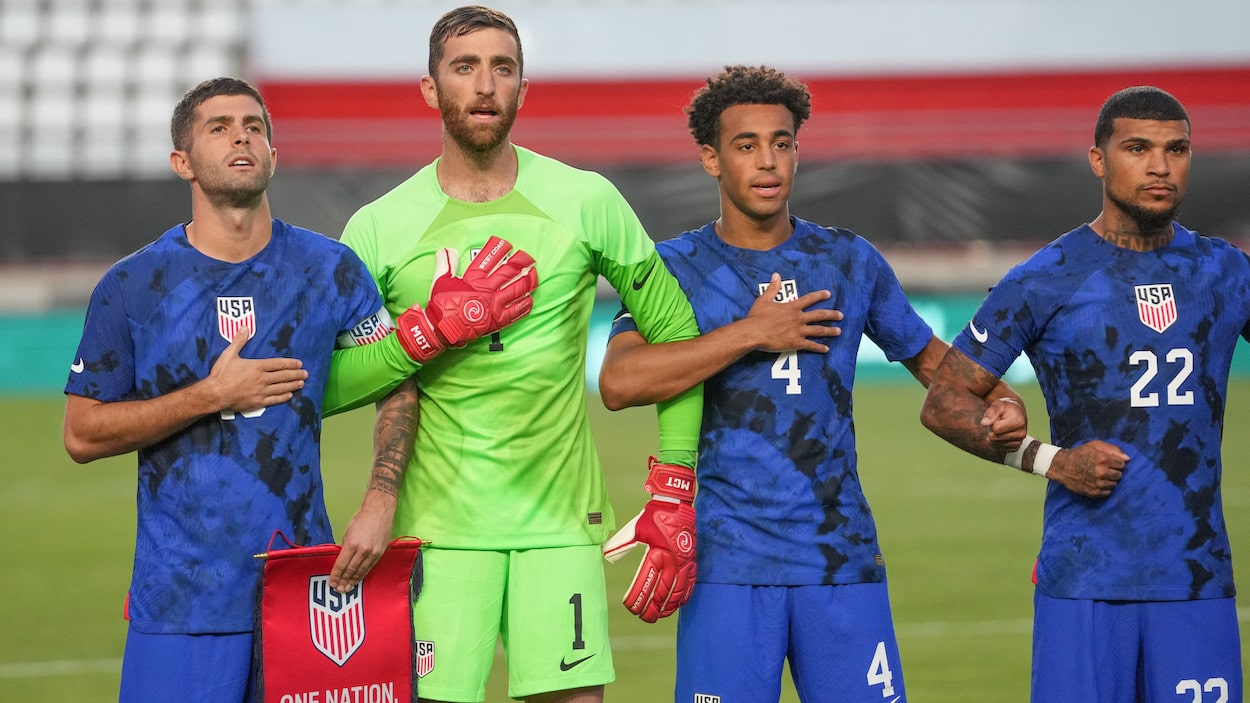 Zack Steffan left the cozy confines of the Manchester City bench this offseason to get more playing time for Middlesbrough in the Championship ahead of World Cup 2022. Matt Turner left his place between the pipes at MLS's New England Revolution for a spot on the Arsenal bench.
In the end, the decision worked out for Turner and not for Steffen.
It's a risky game Gregg Berhalter played in net. Leaving Steffen and his 29 caps four years at home in favor of Turner and his 20 appearances in just over a year and a half is risky. If Turner falters, Sean Johnson and Ethan Horvath aren't No. 1 material like Steffan.
That said, Turner is an excellent keeper, and if he can shake off the rust from not playing in the Premier League, the USMNT will be fine in goal.
Tim Ream ties the USMNT defensive room together
For most of the run-up to Qatar, the American central defense has been Walker Zimmerman and a big question mark. Following Miles Robinson's injury in May, no one — not Aaron Long or Cameron Carter-Vickers or Chris Richards — stepped up and took the other starting CB role.
And while this was happening (or wasn't happening, as it were), 35-year-old American Tim Ream was putting in impressive performance after impressive performance anchoring the Fulham defense in the Premier League.
Gregg Berhalter finally looked up and noticed this, and now, "Grandpa," as his teammates call him, will likely be starting vs. Wales on Monday.
On the outside, there aren't many surprises or much depth to speak of. Ream's Fulham teammate, Antonee Robinson, and Sergino Dest will start at full-back, with Deandre Yedlin (and maybe Joe Scally) filling in on occasion.
MMA and Aaronson 
The USMNT MMA midfield of Weston McKennie, Yunus Musah, and Tyler Adams will likely start most games together in World Cup 2022. However, the most interesting piece of the midfield is Brenden Aaronson.
Aaronson is one of the hottest American players coming into Qatar. He has excelled at Leeds United this season in the toughest league on earth. That's something even Christian Pulisic can't say.
Berhalter needs to get Aaronson on the pitch as much as possible, but how will he do this? Will he rotate in with MMA? Will he rotate in on the wings? Or will he play a more forward role with Berhalter switching either his formation or tactics?
This is one of the key questions for the USMNT in this tournament.
Will Gregg Berhalter stick with a traditional striker? 
Gregg Berhalter chose three strikers for the USMNT team, with Jesus Ferreira, Josh Sargent, and Haji Wright making the trip over Ricardo Pepi and Jordan Pefok.
That five-name list above is less than awe-inspiring. Striker is the USMNT's weakest position group overall, yet Berhalter insists on playing with a traditional player at the position.
The truth is, Ferreira seems like his manager's favorite striker, so, despite finishing the MLS season by not scoring in six of his last seven games, the 21-year-old will probably be first choice.  
That said, the USMNT's best chance to score goals might come from getting creative with the No. 9 position. By either implementing a False 9 or playing more talented but out-of-potion players like Pulisic, Aaronson, Tim Weah, or Gio Reyna at that spot, it could throw off other teams and pay dividends in terms of goals.
What will the USMNT lineup look like in Qatar?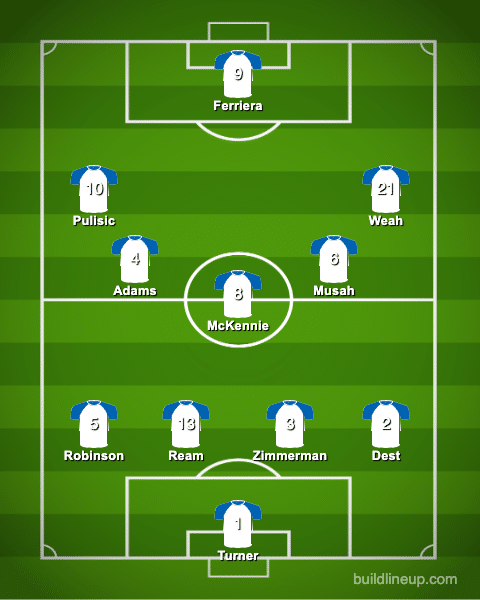 Despite wishing and hoping Reyna or Aaronson would start in the center of the attack against Wales, that's just not going to happen. It will almost certainly be Christian Pulisic and Jesus Ferreira up front, with a virtual coin-flip between Tim Weah or Gio Reyna on the right side.
Same with Brenden Aaronson in the midfield. MMA will start the game, regardless of what some fans hope for.
Behind them, it's "Jedi" Robinson, Tim Ream, Walker Zimmerman, Sergino Dest, and Matt Turner, no questions asked.
For better or worse, this is almost assuredly the USMNT starting 11 vs. Wales. What will be fascinating is to see how this lineup changes as the tournament progresses or if Gregg Berhalter sticks to his guns no matter what.