NBA Hall of Famer Sidney Moncrief Hopes to Be Defined as a Player With 'the 2 C's'
Former Milwaukee Bucks standout Sidney Moncrief got his well-deserved honor three years ago when he became a 2018 inductee into the Naismith Memorial Basketball Hall of Fame. While the five-time NBA All-Star and two-time Defensive Player of the Year winner earned the highest basketball honor, he hopes he's defined a certain way.
In an interview with Sportscasting, Moncrief said he hopes people view him as a player with "the two C's."
Sidney Moncrief was the complete NBA player with the Milwaukee Bucks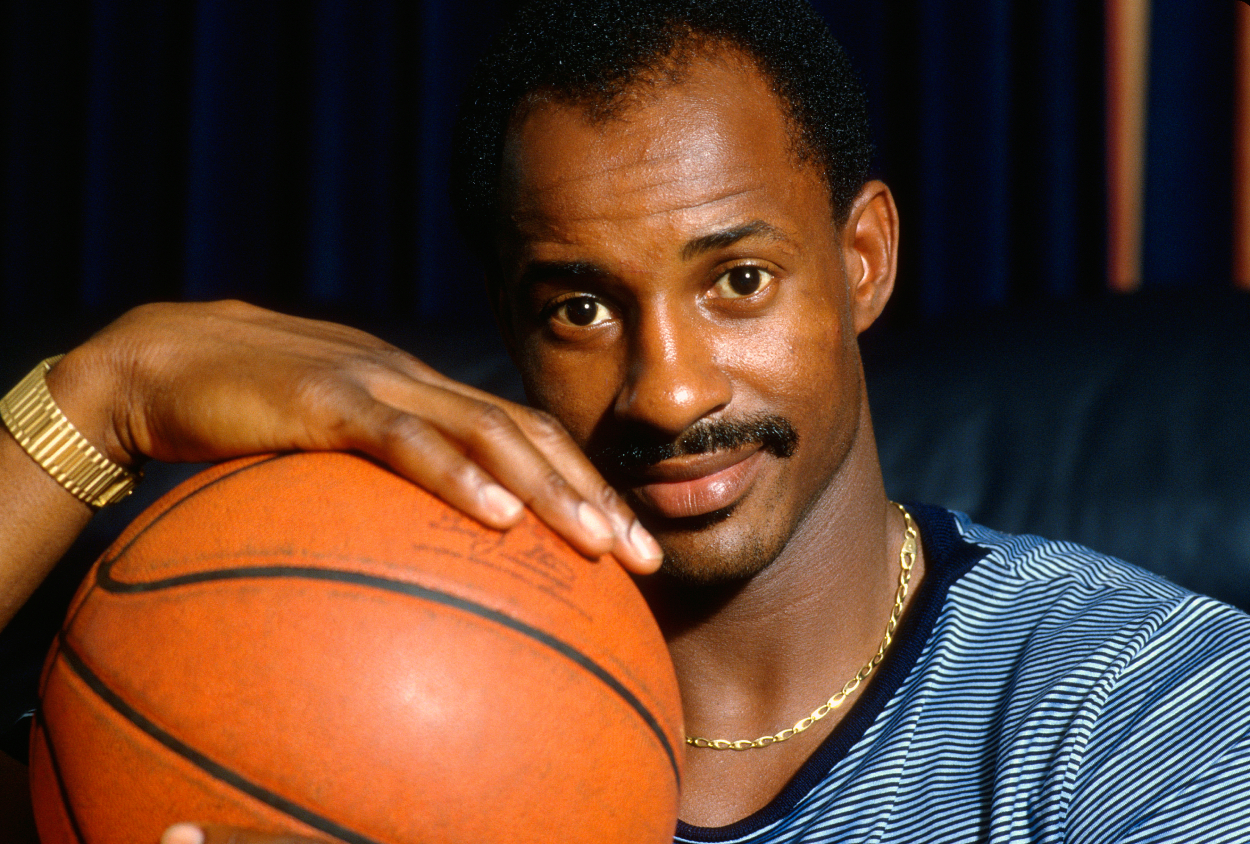 Moncrief may not have been a champion, but he has the heart of one. At 6-foot-3, he was called upon to score and to defend some of the NBA's biggest stars. Selected with the fifth overall pick in the 1979 NBA Draft, Moncrief blossomed into an All-Star by his third season.
In the 1981-82 season, Moncrief broke out as a star in the league. He started 80 games and averaged 19.8 points and 6.7 rebounds. He was rewarded with the first of five straight All-Star appearances. Moncrief shot 52% from the floor and 82% from the free-throw line that season.
His points-per-game average increased to 22.5 in 76 games the following year. While Moncrief was lighting it up and running the show for the Bucks, he was also doing it on the defensive end.
At 6-foot-3, 180 pounds, Moncrief was often asked to guard the opposition's top guard or forward. In 1983 and '84, he was named the NBA's top defensive player.
He has his No. 4 retired by the Bucks. With Moncrief leading the way in the 1980s, the Bucks had the fourth-highest winning percentage (behind the Boston Celtics, Los Angeles Lakers, and Philadelphia 76ers) in the decade. Knee and foot injuries derailed his career, but he's recognized as a complete player.
Sidney Moncrief said he wanted to viewed as a player with 'the two C's'
Some have referred to Moncrief as underrated. Some have called him the total package. Sportscasting caught up with him this week and asked him how he saw himself.
"I really wanted to be viewed as two things," he said. "Complete and consistent — the two C's. You can't be a great player and not play defense. If you couldn't play defense, at least make the effort to play defense."
Defense was a big part of Moncrief's game because it was instilled in him at an early age. He credited his high school coach and then his college coach at Arkansas.
"I played defense well because it was drilled into me by Coach Eddie Sutton," he said. "When I got into the NBA, it was more natural for me."
Consistency was also a big part of his game. In his five All-Star seasons, he had a low of 19.8 points per game and a high of 22.5. He was always around that 20-point mark while playing tenacious defense.
Moncrief also had a strong mental makeup
While Moncrief had all the physical tools to succeed in the NBA, it was his mental game that may have been his strongest attribute.
When asked what he thought was the toughest building to play in, he rephrased the question. He changed "toughest" to "most fun."
"My mindset was never the toughest place to play," he said. "It was always fun. The most fun place to play when it was full would probably be Chicago, Boston, New York, and the Spectrum in Philadelphia.
"In Boston, it was more challenging because of the (parquet) floor. I had to get used to that floor. Was I going to trip over a nail? They also had some little tricks in the locker room like leaving the windows open and making it freezing in there or having it 90 degrees. There were always some challenges."
When it came to playing Boston in Game 7 of the 1987 Eastern Conference Semifinals, Moncrief's mental makeup stood out. The Bucks rallied from a 3-1 deficit to force a deciding game in Boston. The Celtics were the clear favorite. They were home. That didn't matter to Moncrief.
"As a basketball player, I was always confident," he said. "I always felt we had a shot of winning. People talk about it being tough to beat a team three straight times, which is what we would have had to do to get past Boston. I didn't process it that way. For me, it was one game at a time."
Although Moncrief never reached his goal of making the NBA Finals, he did emerge as a player who had the two C's.
All Statistics courtesy of Basketball Reference.