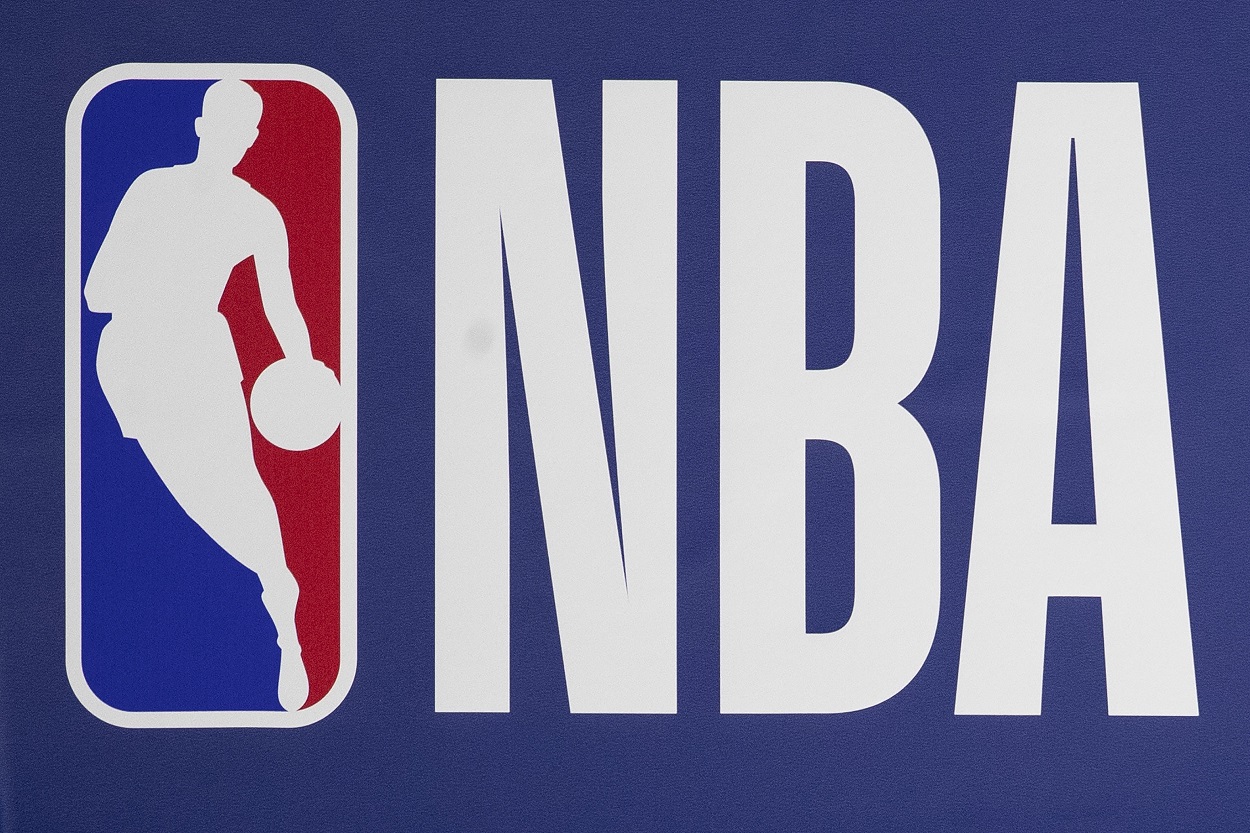 Who is the Only Eligible NBA Scoring Champion Not Inducted Into the Naismith Memorial Basketball Hall of Fame?
Only one eligible NBA scoring champion has not been inducted into the Naismith Memorial Basketball Hall of Fame.
Since the NBA was founded in 1946, a total of 34 different players have won at least one scoring title with 18 having done so on multiple occasions. Michael Jordan leads the way with 10, while Wilt Chamberlain holds the second-place spot with seven. Three players have won four, four players have won three, and nine players have won two, including the most recent scoring champ, Stephen Curry.
Of those 34 NBA scoring champions, six are still active, which obviously means they're not eligible for the Naismith Memorial Basketball Hall of Fame, although all six are already locks for Springfield. Trust us, you'll see when we get to that list, which will also include a seventh player not yet eligible for induction, that being Dwyane Wade, who's also a lock and should be part of a stacked 2023 class that will likely also include Dirk Nowitzki and Tony Parker.
So that takes our total number of Hall-eligible NBA scoring champs down to 27, all of which we'll list in just a moment. Of those 27, only one isn't enshrined in Springfield.
The 27 Hall-eligible NBA scoring champions
Here's a look at the 27 Hall-eligible NBA scoring champions. Let's see if you can guess which one isn't enshrined.
Joe Fulks: 1946-47
Max Zaslofsky: 1947-48
George Mikan: 1948-49, 1949-50, 1950-51
Paul Arizin: 1951-52, 1956-57
Neil Johnston: 1952-53, 1953-54, 1954-55
Bob Pettit: 1955-56, 1958-59
George Yardley: 1957-58
Wilt Chamberlain: 1959-60, 1960-61, 1961-62, 1962-63, 1963-64, 1964-65, 1965-66
Rick Barry: 1966-67
Dave Bing: 1967-68
Elvin Hayes: 1968-69
Jerry West: 1969-1970
Kareem Abdul-Jabbar: 1970-71, 1971-72
Nate Archibald: 1972-73
Bob McAdoo: 1973-74, 1974-75, 1975-76
Pete Maravich: 1976-77
George Gervin: 1977-78, 1978-79, 1979-80, 1981-82
Adrian Dantley: 1980-81, 1983-84
Alex English: 1982-83
Bernard King: 1984-85
Dominique Wilkins: 1985-86
Michael Jordan: 1986-87, 1987-88, 1988-89, 1989-90, 1990-91, 1991-92, 1992-93, 1995-96, 1996-97, 1997-98
David Robinson: 1993-94
Shaquille O'Neal: 1994-95, 1999-00
Allen Iverson: 1998-99, 2000-01, 2001-02, 2004-05
Tracy McGrady: 2002-03, 2003-04
Kobe Bryant: 2005-06, 2006-07
So are you ready for the big reveal?
Four-time All-NBA First Team selection Max Zaslofsky is the only eligible scoring champion not in the Hall of Fame
OK, so perhaps this is a little bit of a letdown as the vast majority of NBA fans likely don't even know who Max Zaslofsky is. But that's why we're here for you.
After graduating in 1943 from Thomas Jefferson High School in Brooklyn, New York, where he was an all-PSAL selection, Zaslofsky served two years in the U.S. Navy during World War II before resuming his basketball at St. John's. Although Zaslofsky, a 6'2″ shooting guard, averaged just 7.8 points per game in his lone season with the team in 1945-46, he chose to leave school to sign with the Chicago Stags ahead of the Basketball Association of America's inaugural season. The BAA, of course, was the original name of the NBA.
Zaslofsky played four seasons with the Stags and was named to the All-BAA/NBA First Team in each of them. His scoring title came during the 1947-48 season in which he averaged 21.0 points per game. He was 22 years, 121 days old when he officially clinched the award and was the youngest scoring champion in league history until Kevin Durant set the new mark in 2010.
When the Stags folded in 1950, Zaslofsky joined the New York Knicks, for whom he played three seasons and represented in the 1952 NBA All-Star Game. He then spent time with the Baltimore Bullets, Milwaukee Hawks, and Fort Wayne Pistons before closing out his playing career in the EPBL, which later became the CBA. In 540 career regular-season games, Zaslofsky averaged 14.8 points per game. He later spent two seasons as the head coach of the New Jersey Americans/Nets in the ABA.
As we know, Zaslofsky is the only NBA scoring champion not in the Hall of Fame. In addition, those four All-NBA First Team selections are the most for any non-inductee. He's also just one of two players from the NBA 25th Anniversary Team not enshrined in Springfield, the other being former Washington Capitols guard/forward Bob Feerick.
The seven not yet eligible for the Hall of Fame are already locks
As we promised, here's the list of the seven players not yet eligible for the Hall of Fame. We already discussed Dwyane Wade and, as you can see, there's no way the six active players don't get in.
LeBron James: 2007-08
Dwyane Wade: 2008-09
Kevin Durant: 2009-10, 2010-11, 2011-12, 2013-14
Carmelo Anthony: 2012-13
Russell Westbrook: 2014-15, 2016-17
Stephen Curry: 2015-16, 2020-21
James Harden: 2017-18, 2018-19, 2019-20
Stats courtesy of Basketball Reference