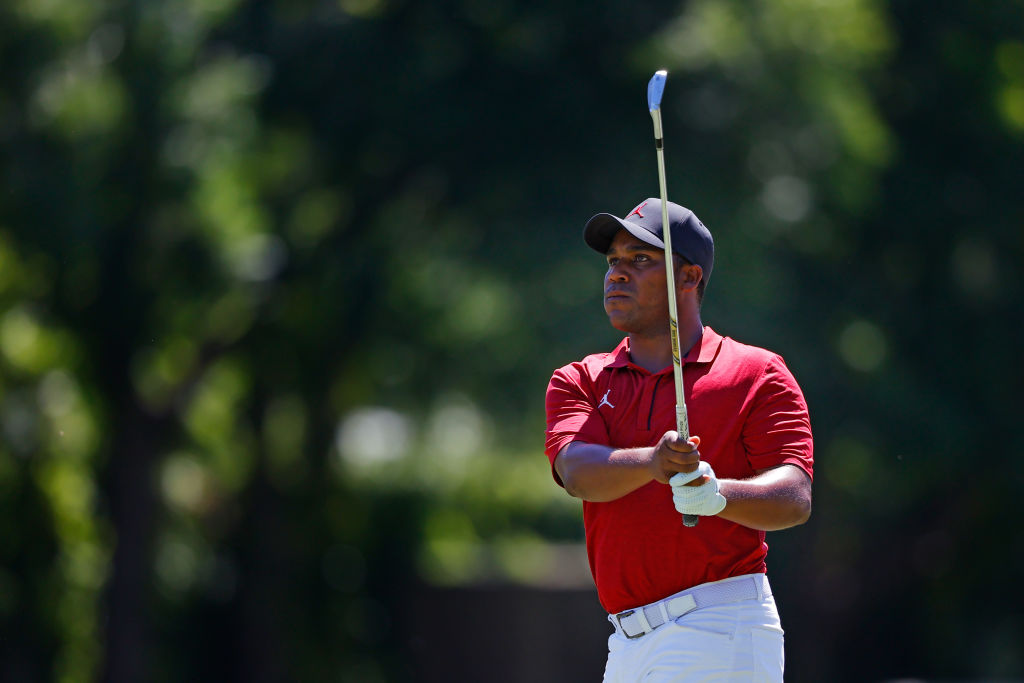 Harold Varner III Leads PGA Tour's Charles Schwab Challenge After Emotional Few Weeks
The PGA Tour returned to action this week with many of the world's top players participating. But it was Harold Varner III, one of the Tour's few black golfers, who played an inspired round and sat atop the leaderboard after day one.
After a three-month hiatus due to the pandemic, the PGA Tour finally returned to action on Thursday at the Charles Schwab Challenge in Texas. There were some familiar golfers atop the leaderboard after day one, but one name, in particular, stood out not only for his solid round of golf, but for his active role in addressing racial injustice in the last few weeks.
Harold Varner used George Floyd as inspiration in opening-round 63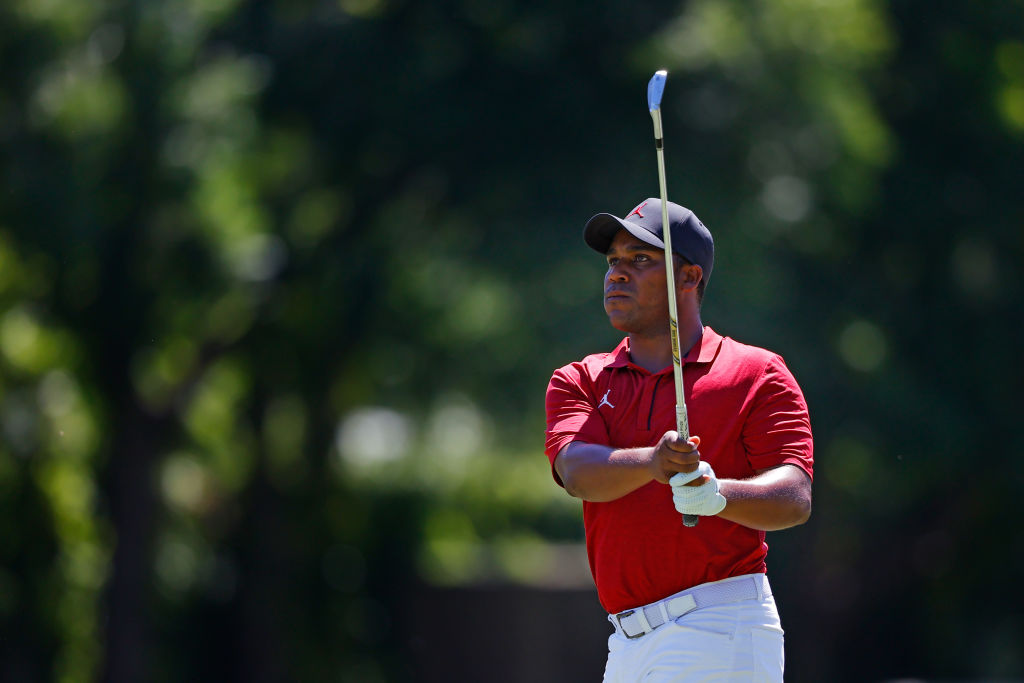 Harold Varner III, one of a handful of black players on the PGA Tour, fired an opening-round 63 Thursday at Colonial Country Club in Fort Worth and sat tied atop the leaderboard with Justin Rose at seven-under.
Varner hit all 18 greens in his round en route to his first-round score, which was just one shot off his career-best round back in 2016. Varner's performance was a dramatic improvement from his only other appearance at Colonial in 2017, where he shot 73-75 and missed the cut. In his post-round interview, Varner said while he was focused on golf, he knew he was playing for something bigger.
"I didn't think about it when I got out there because I got in a zone. But the platform I have is through golf, so playing well is a part of that, and you have to focus on the most important thing, and that's playing well. Just goes to show you life is precious, and you take every day for what it is." 
Harold Varner vocal in speaking out on racial injustice
Harold Varner is just one of a handful black golfers on the PGA Tour, including Tiger Woods. While Tiger Woods put out a statement on the death of George Floyd, Varner stepped into the spotlight and became the unofficial spokesperson for the PGA Tour addressing racial injustice and inequality.
Varner first took to Twitter where he posted a thoughtful letter on the current issues facing the nation and the world. He talked about growing up poor and how black and white men encouraged him to pursue golf. He wrote how he is angry about the whole situation, but realizes it's a complicated issue. 
He concluded with a poignant comment. "I see good people. I pray alongside them for George Floyd and his family. And I also pray for our unity. We're strong. We can go beyond the trap of one-dimensional thinking. Once we do, our eyes will see the righteous, our hearts will feel the love, and we'll have done more to honor all those subjected to evil and its vile nature."
Varner becomes unofficial spokesman for PGA Tour
Harold Varner recognized in the opening of his letter how he'd received more messages from people who wanted him to speak out simply because of his skin color and his position as a PGA Tour player. He took his time to come up with meaningful words for that letter, but didn't stop there. 
Varner had an open conversation with PGA Tour Commissioner Jay Monahan on diversity and the Tour, and also addressed racial issues and how it's personally affected him as one of the few black golfers on the PGA Tour on various other platforms. In an interview with ESPN's Scott Van Pelt, Varner said he was honored to be chosen to speak for the Tour.
"We've got to talk about it. Like everybody is saying, we've got to listen. As a black man, I have to listen as well. It was a great opportunity to share where I'm coming from and understand where other people are coming from and do it on the grandest stage with everyone on the PGA Tour. It's pretty cool that we're coming together. We're going to find something. We're going to keep talking about it and understand where people are coming from and know that this world has got to be a better place and we've got to stick together."
Varner's platform is golf and after a first-round 63 at Colonial, his platform just got a little bit bigger and a lot more people are listening.