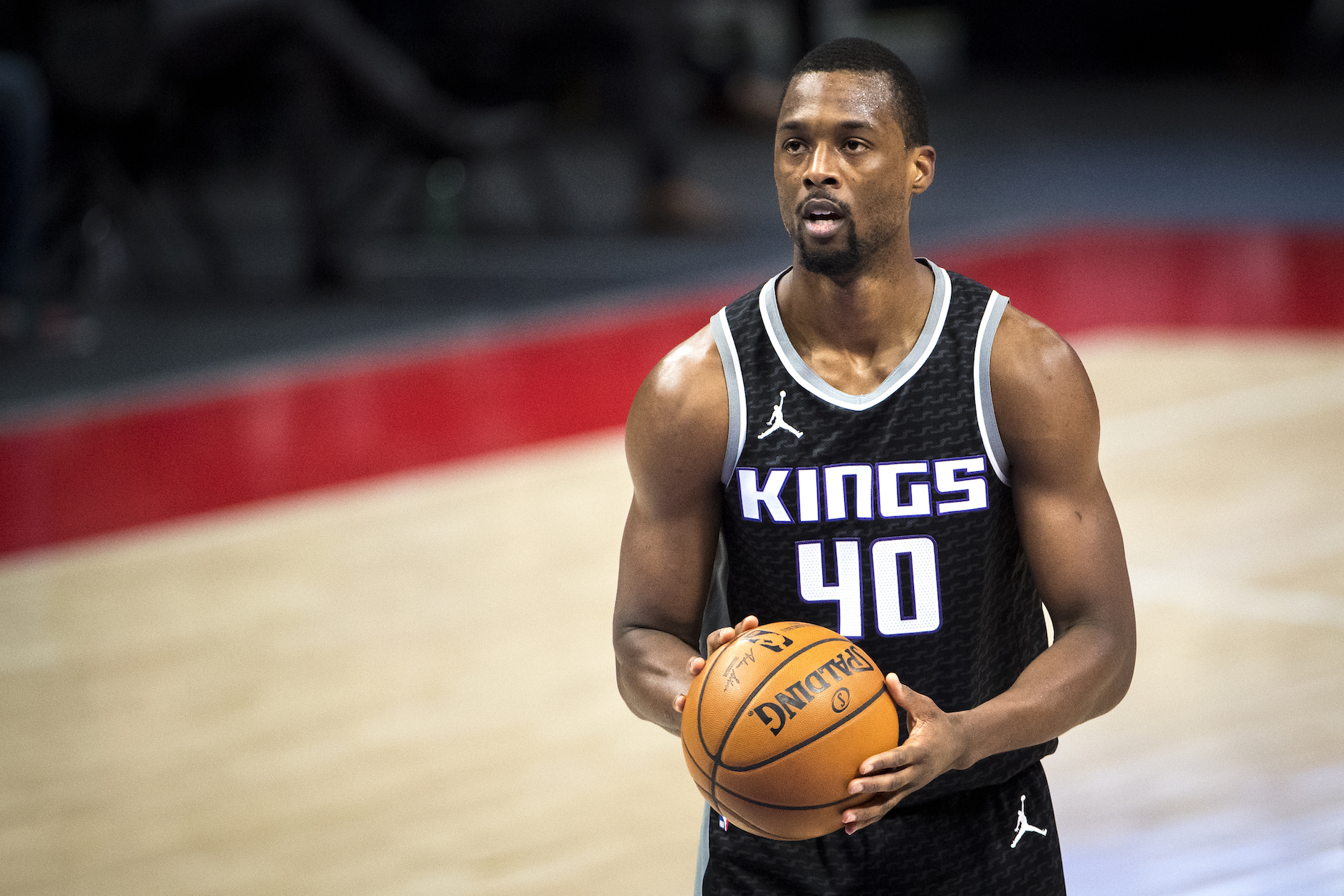 Harrison Barnes Is Worth $23 Million, but He Spent His First NBA Paycheck on Simply Getting a Good Night's Sleep
When he first arrived in the NBA, Harrison Barnes used his first paycheck to ensure he got a good night's sleep.
When you think of big-time NBA players earning millions of dollars per season, it's easy to imagine them spending all of their money on cars, mansions, and other 'toys.' Sacramento Kings forward Harrison Barnes, however, decided to focus on something else.
While the former NBA champion now has a pretty impressive net worth, things were a bit different when he came into the league. As a rookie, Harrison Barnes used his first big check to ensure that he got a good night's sleep.
Harrison Barnes has had a solid basketball career
When you think of today's biggest NBA stars, Harrison Barnes probably isn't at the top of anyone's list. The forward, however, has still put together a pretty impressive resume during his time on the hardwood.
Barnes dominated the high school and AAU scenes, earning a spot as the top college recruit in the country. He ultimately chose to take his talents to Chapel Hill and joined the UNC Tar Heels; he spent two seasons in North Carolina, averaging 16.3 points and 5.5 rebounds per outing before entering into the 2012 NBA draft.
When draft night rolled around, Barnes joined the Golden State Warriors as the seventh-overall pick. His versatility helped him made an immediate impact, and the forward started 81 games as a rookie. While Barnes became the sixth man during his sophomore campaign, things would only improve.
Once Steve Kerr took over on the Warriors bench, Barnes returned to the Warriors starting lineup. He proved to be a key part of the 2015 championship squad and the 72-win 2015-16 team before leaving town in free agency.
Barnes signed with the Dallas Mavericks but, in February 2019, was dealt to the Sacramento Kings. While those teams haven't been as successful as the Warriors, the forward has continued to be a capable player.
Building up an impressive net worth
As mentioned above, Harrison Barnes hasn't quite reached the highest level of NBA stardom. That reality, however, hasn't stopped the forward from earning a sizable salary and building up an impressive net worth.
According to Spotrac's financial data, Barnes will have earned more than $127 million in salary by the end of the 2020-21 campaign. While he won a championship as a key member of the Warriors roster, the forward only took home $12 million during his time in the Bay Area. Since then, though, his earning power has increased. He signed a four-year, $94 million contract with the Mavs in 2016 and inked a new $85 million deal with the Kings in 2019.
In total, CelebrityNetWorth estimates Harison Barnes' net worth as $23 million. Even if that sum pales in comparison to guys like LeBron James, it's still nothing to sneeze at.
Harrison Barnes spent his first NBA paycheck on a new mattress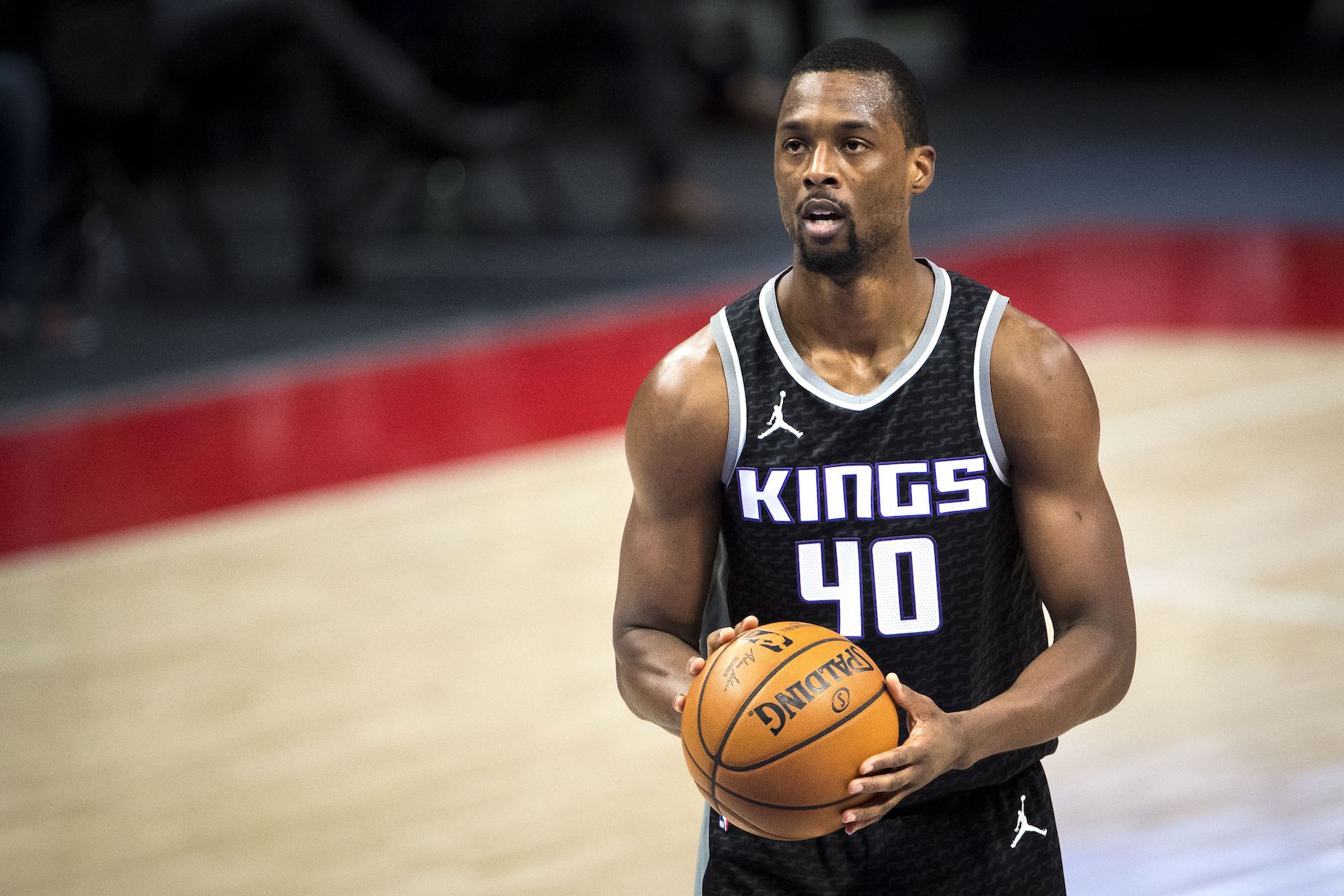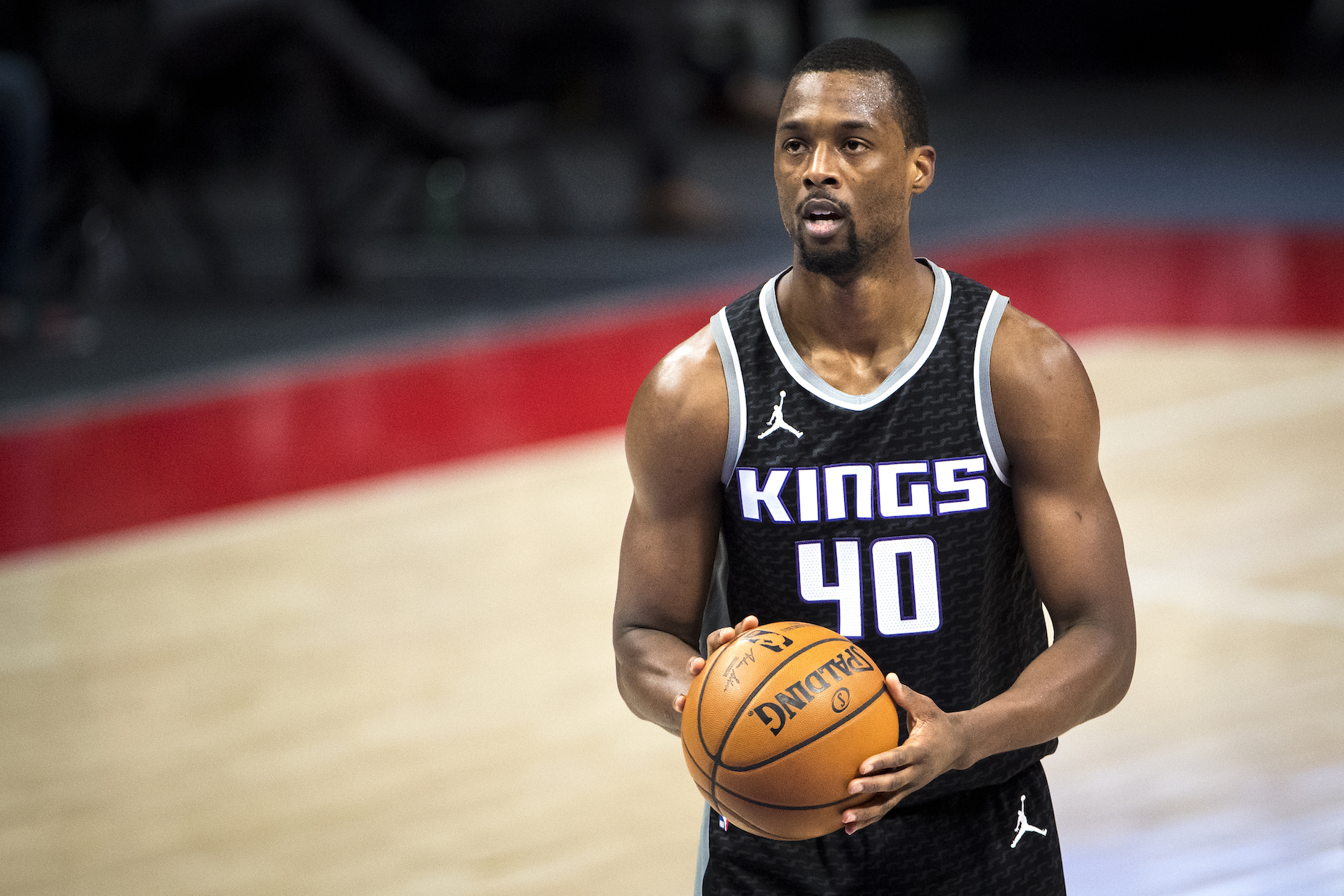 These days, Harrison Barnes' net worth means that he could afford to buy virtually anything he wants. When he first entered the league, however, he focused on something a bit more humble: a new mattress.
"The first thing I bought was a really nice bed," the forward told CNBC Make It. "For me, growing up, really having a nice bed was something that I always wanted."
While going mattress shopping isn't the most thrilling activity in the world, Barnes didn't mind putting in the legwork to find his perfect sleep set-up. If anything, he felt that it was "like Christmas," and he was there to buy his own gift.
"You have the ability and are fortunate enough to be able to choose whatever you want, which was new for me. Usually, whatever store I walked in, I'm buying the cheapest thing possible, if that. So to be able to go into a mattress store and say, 'I'm going to choose the bed I want to sleep on,' and choose one of the nicer ones, that was pretty cool."
These days, guys like LeBron James go to extreme lengths to get a good night's sleep in order to ensure they're in peak physical condition. Harrison Barnes, it seems, was simply ahead of the curve when it came to mattresses.
Stats courtesy of Sports-Reference and Basketball-Reference