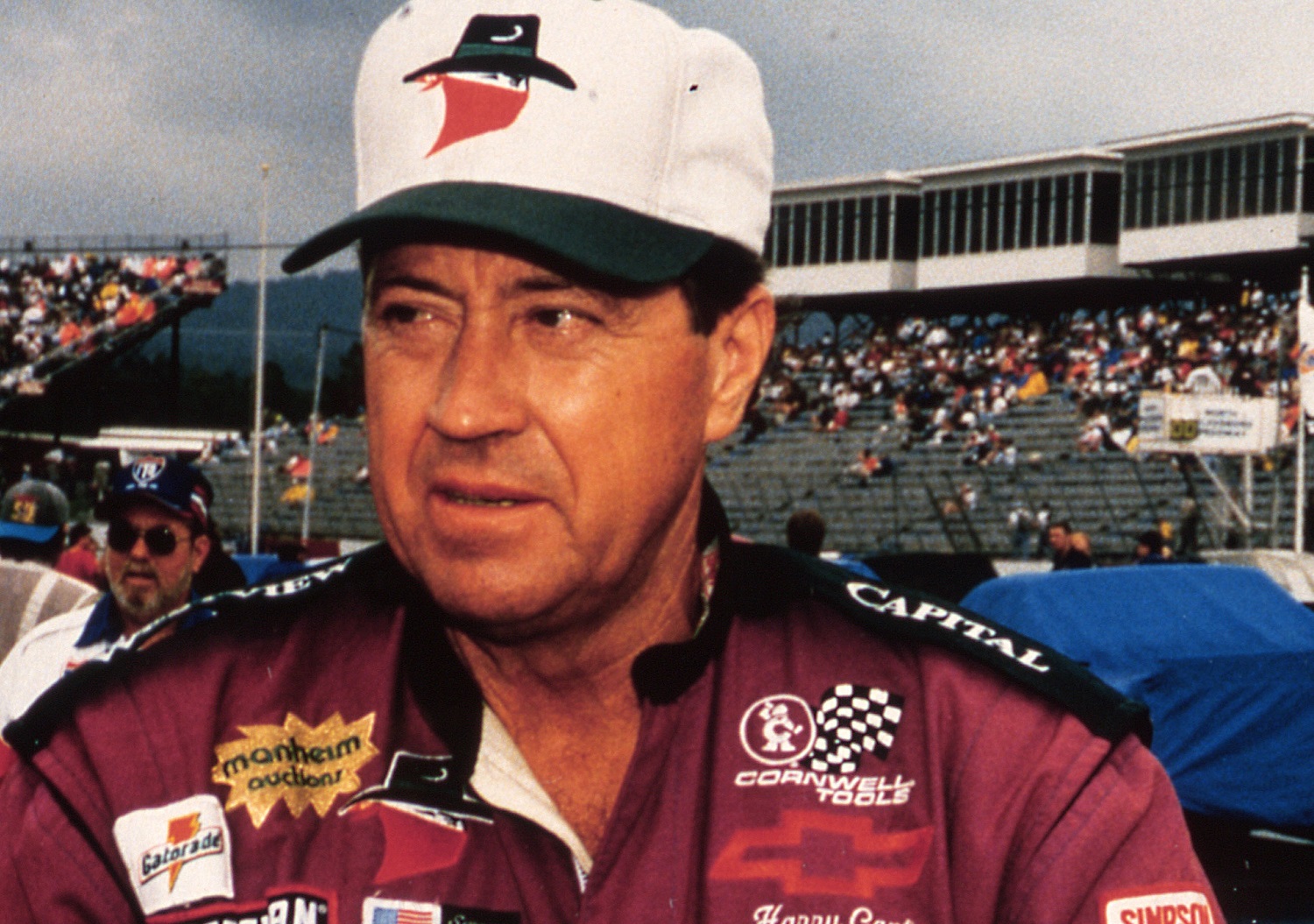 Harry Gant Was 51 Years Old When He Earned the NASCAR Nickname That Would Last a Lifetime
Harry Gant earned the Mr. September nickname for a feat he pulled off over four consecutive weekends late in his NASCAR Cup Series career.
The bad news for veteran NASCAR Cup Series driver Harry Gant was that race fans stopped referring to him as "Handsome Harry," not a bad moniker for an athlete in a sport where marketing is everything.
The good news was that they started calling him "Mr. September" in recognition of a stunning string of victories that sealed his legacy as a skilled competitor who deserved better luck over 16 seasons as a full-time driver.
Harry Gant didn't hit the top five until he was 40 years old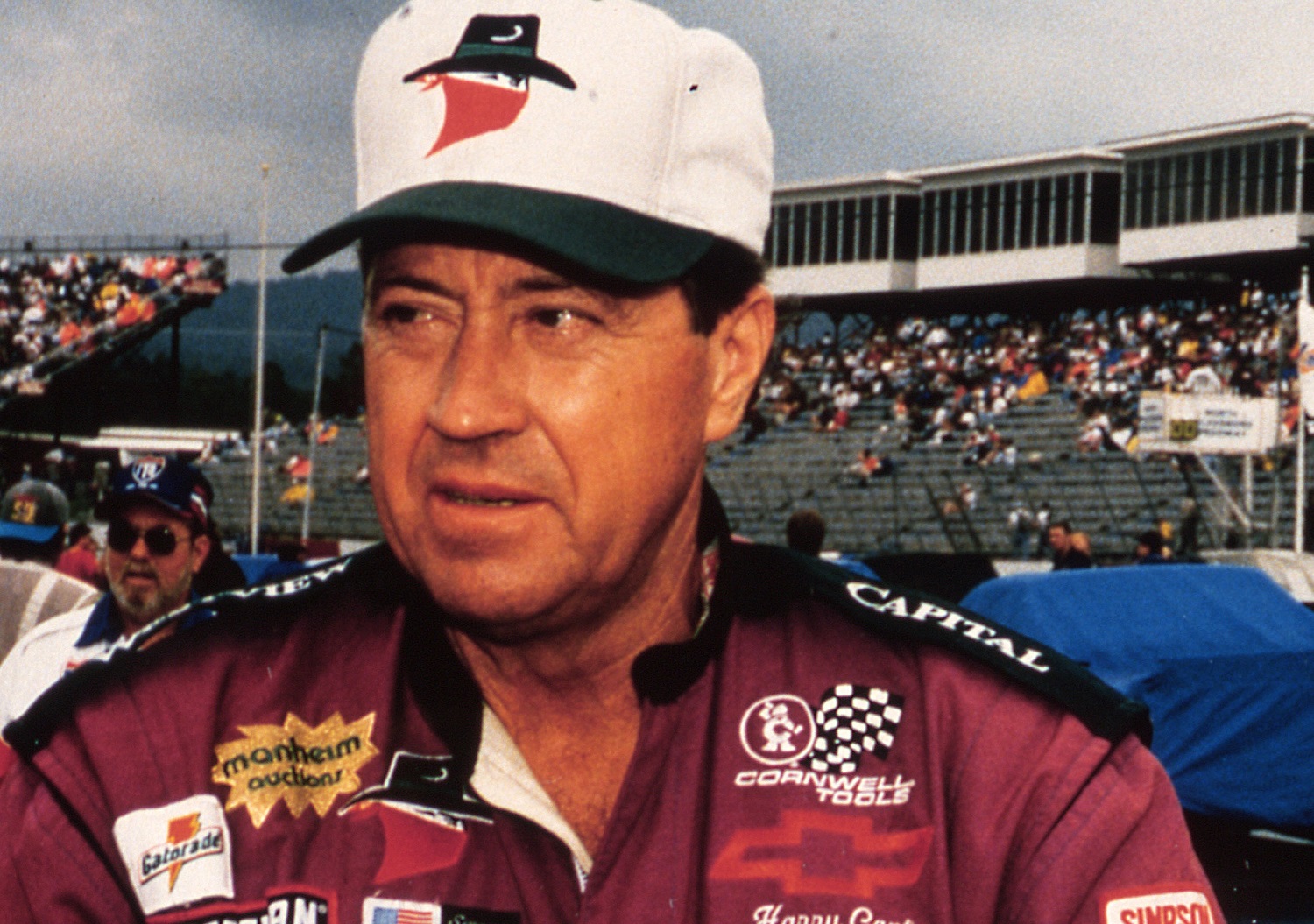 Harry Gant was one of the last of his breed, a driver who didn't arrive at the top level until he was already in his 30s. Gant earned his first ride in the Cup Series at age 33 in 1973 but didn't pick up a full-time spot in a lineup until 1979.
That's unthinkable in the modern NASCAR ranks, where drivers score success in the truck series and then in Xfinity cars before earning a promotion to the Cup Series in their early-to-mid-20s, benefitting to some degree from a trend by teams to hire cheaper help.
Gant turned 40 years old before he hit the top five for the first time, and it didn't take him long to pick up yet another nickname. Though he raced full-time by then, Gant competed for six different teams in 1980-81 and scored 10 second-place finishes without rolling onto victory lane. Thus, he became "Hard Luck Harry" to fans and fellow competitors.
The breakthrough finally came on Oct. 10, 1982, at Charlotte Motor Speedway as Gant beat Bill Elliott to the finish line. At 42 years and 105 days, Gant became the oldest first-time winner in NASCAR Cup Series history.
Harry Gant earned his lifelong nickname when he was 51 years old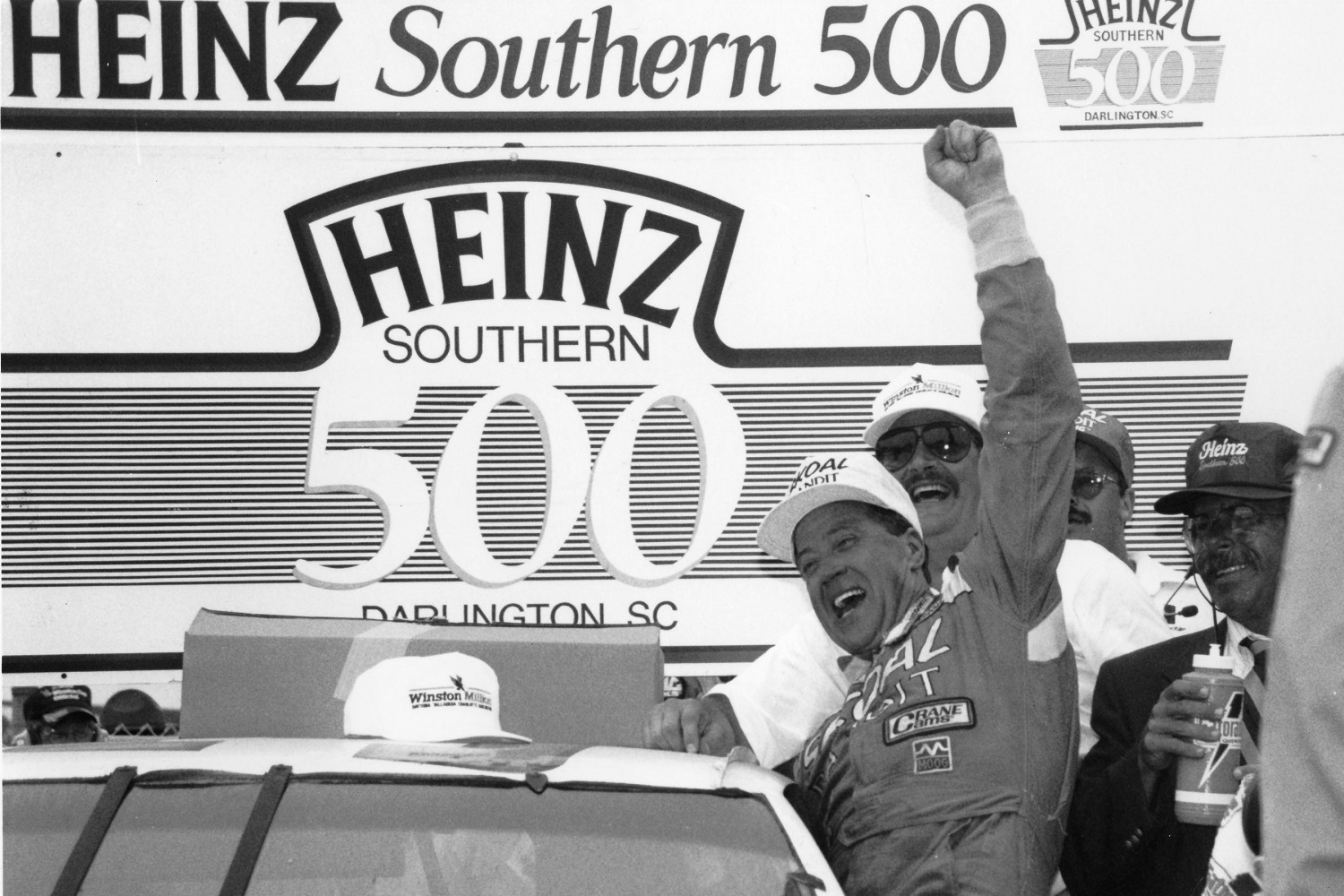 Despite the late start in the NASCAR Cup Series and his moves from team to team, Harry Gant prospered in his 40s. The turning point came in 1981 when he scored a string of second-place finishes for Mach 1 Racing, owned by Hollywood stuntman Hal Needham and actor Burt Reynolds.
Racing exclusively for Mach 1 from 1982-88, Gant won nine races and finished in the top five another 48 times. In 1984, he took Terry Labonte down to the wire for the series championship before finishing 26th at Atlanta and winding up second in the standings.
Gant wrecked at the Coca-Cola 600 in 1988, sending him to the sidelines for a month, and left Mach 1 at the end of the season. That opened a new door and set up his legacy in the sport. Racing for Jackson Brothers Motorsports, Gant won at Darlington in 1989, Pocono in 1990, and Talladega early in the 1991 season.
Gant followed the Talladega win with three top-five finishes in the next four weeks, but he went into a subsequent slump that ended in a big way when the calendar turned to September. Beginning on the first day of the month, Gant won on consecutive weekends at Darlington, Richmond, Dover, and Martinsville.
In doing so, Gant became the first NASCAR Cup Series driver to win four straight points races since Dale Earnhardt in 1987. Four others have accomplished the feat since, with Jimmie Johnson in 2007 being the most recent.
The late-season rally didn't earn Gant the series championship, but the 51-year-old driver did acquire the nickname that finally stuck: Mr. September.
Mr. September set one more record on his way out
Harry Gant remained in the NASCAR Cup Series for another three seasons, scoring two more race victories to bring his career total to 18. He also finished with 123 top-five results in 474 starts. He scored another 21 wins and 52 top-fives in the Xfinity Series from 1982-94 despite never running a full-time schedule.
Gant's final Cup Series victory came at Michigan in 1992. By taking that checkered flag at 52 years and 219 days, he set the record for oldest driver to win in the top series.
For perspective's sake, Jeff Gordon, Jimmie Johnson, and Dale Earnhardt all reached the autumn of their careers by age 40 and retired from NASCAR while in their early or mid-40s while Mr. September plowed on until he was 54.
All stats courtesy of Racing Reference.