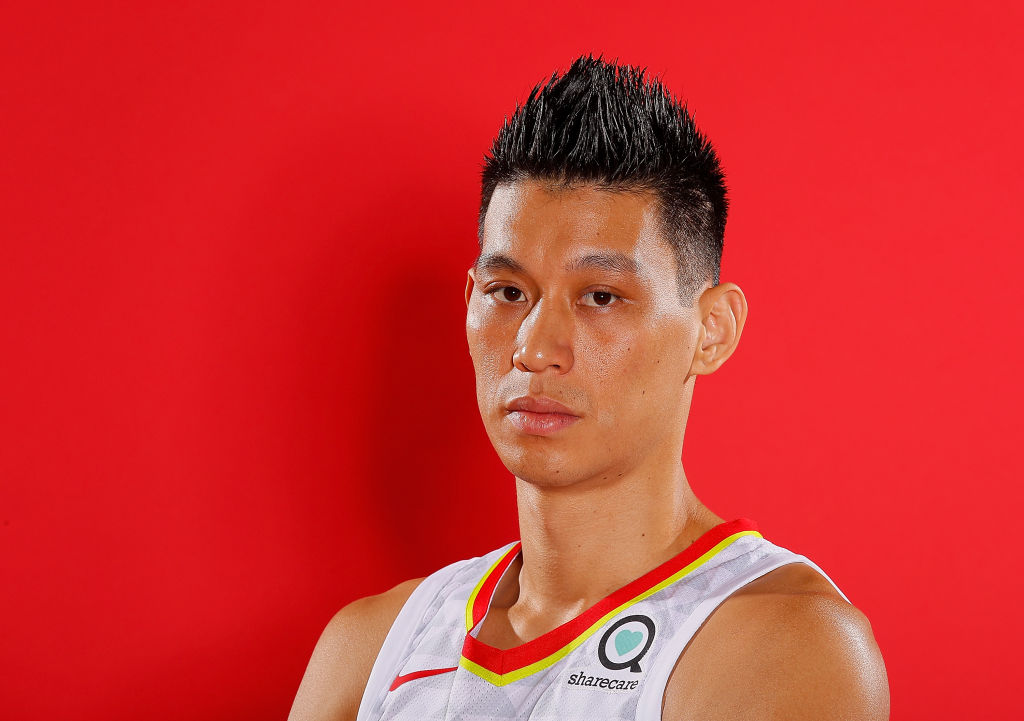 Has the NBA Really Given up on Jeremy Lin?
Jeremy Lin was once the media's darling and feel-good story of the NBA. Now he's still without a team. Is this it for Lin in the NBA?
Jeremy Lin was once the media's darling as he played for the New York Knicks. "Linsanity" put up impressive numbers during a three-week stretch as the team's starting point guard in 2012. Since then, Lin has bounced around from team to team, most recently the Toronto Raptors. He has not received any offers during free agency. Today, we'll discuss his recent comments about the NBA free agency period.
Jeremy Lin's career so far
For his career, Lin has averaged 11 points and four assists per game. His play with the Knicks got him a couple of huge contracts, most notably three-year contracts with the Rockets and Brooklyn Nets.
Lin averaged double-digit points with the Hawks and was a key player off their bench. But the team ultimately waived him during the season. After being let go by Atlanta, Lin was able to carve out a small role with the Toronto Raptors last season.
Winning a title in Toronto
The Raptors didn't start the season as favorites to win the NBA Finals. That was designated for the Golden State Warriors and Boston Celtics as the league's perceived top-two teams. Then, the team made a bold move to trade for Kawhi Leonard. All Leonard did was become an MVP candidate and reaffirm his place as one of the best two-way players in the NBA.
Toronto landed the No.2 seed in the playoffs, while Lin averaged seven points and over two assists while playing 18 minutes per game. Those numbers won't pop out at you. However, when you look at his per-36-minute stat line, it turns into a respectable 14 points and four assists.
Lin's comments on free agency
When speaking during a TV appearance about his free agency, Lin said: "Free agency has been tough, because I feel like in some ways the NBA has kind of given up on me." These comments are damning to the NBA as a whole. For someone to put up decent numbers and not have any interest from teams after winning a championship, it's rather shocking.
Daryl Morey remarks
Houston Rockets General Manager Daryl Morey said this about Lin's lack of offers on free agency: "He's incredibly athletic … But the reality is that every person, including me, thought he was unathletic. And I can't think of any reason for it other than he was Asian." Unsurprisingly, he received immediate backlash from NBA fans.
Basketball has become a global sport. When Yao Ming played, there wasn't a team in the league that wouldn't have wanted his services. Yao had a Hall-of-Fame career, averaging over 19 points per game for the Rockets. For Lin, it's simply a matter of teams thinking he doesn't have anything left in the tank.
Can Lin still help a team?
We think a team in need of a backup point guard could still use Jeremy Lin's services. The two franchises that come to mind are the Dallas Mavericks and Miami Heat. With star playmaker Luka Doncic and newly acquired Kristaps Porzingis, Dallas could always use a guard. Miami would be a good fit, too. Lin could complement Jimmy Butler (and maybe Carmelo Anthony) as the Heat seek get back into the playoffs.
One more surprise team? The Oklahoma City Thunder. Chris Paul could very well be traded before the start of the season. Plus, a point-guard tandem of Dennis Schröder and Jeremy Lin could keep the Thunder offense balanced in a tough Western Conference.