Here's Your Cheat Sheet for the 2019 NBA Draft
The 2018 NBA draft class was full of franchise-changing players who should expect to be All-Star players in the near future. Luka Doncic, DeAndre Ayton, and Trae Young highlighted the 2018 class, and the 2019 group of prospects will have a lot to live up to once they set foot on an NBA floor. Hopefully, none of this year's players turn out to be all-time draft busts. What are some of the biggest questions leading up to the draft? We've got our 2019 NBA draft cheat sheet so get ready for a healthy dose of draft information.
Where can you watch the draft?
The 2019 NBA draft takes place June 20 at 7:00 p.m. Eastern time. This year the draft is at the Barclays Center, home of the Brooklyn Nets. If you can't attend in person, it will air on ESPN and also stream live on Yahoo Sports.

Who are the players at the top of the lottery?
The most notable player in this year's draft class is Duke phenom Zion Williamson. He has been viewed as a can't miss prospect since his freshman year of high school, and his time with the Blue Devils showed that he can be more than just a flashy dunker, but also a leader during crunch time. His best NBA comparison? Charles Barkley, which is high praise.

Other players to look out for are Williamson's teammate RJ Barrett, Ja Morant, and Darius Garland. All three can provide explosive offense to whatever team picks them up. Bol Bol, the dynamic defensive presence out of Oregon, is a risky pick but could also make waves if he lands in the top-10.

Who's picking in the top five?
The top five picks, in order, belong to the New Orleans Pelicans, Memphis Grizzlies, New York Knicks, Los Angeles Lakers, and Cleveland Cavaliers.

We fully expect the Pelicans to take Williamson at No.1, but then it gets tricky. The Grizzlies can go with Ja Morant at No. 2. Current Memphis point guard Mike Conley is on the tail end of his career, and pairing up Morant and All-Rookie first team member Jaren Jackson Jr. could speed up the team's rebuilding process.

The Knicks will select the best player available, most likely RJ Barrett, and could pair him with one or two superstars they pick up in free agency. Or they could package the pick in a trade for Anthony Davis, who desperately wants to leave New Orleans.

Los Angeles could make a surprising pick and select Tacko Fall out of Central Florida, and make things easier on LeBron if he gets beat on the defensive end. Or, like the Knicks, the Lakers might choose to package their No. 4 pick in a draft-day trade.

Rounding out the top five, the Cavs could look at perimeter defender Jarrett Culver out of Texas Tech, and pair him with the erratic Colin Sexton.
What are some trades we can expect on draft night?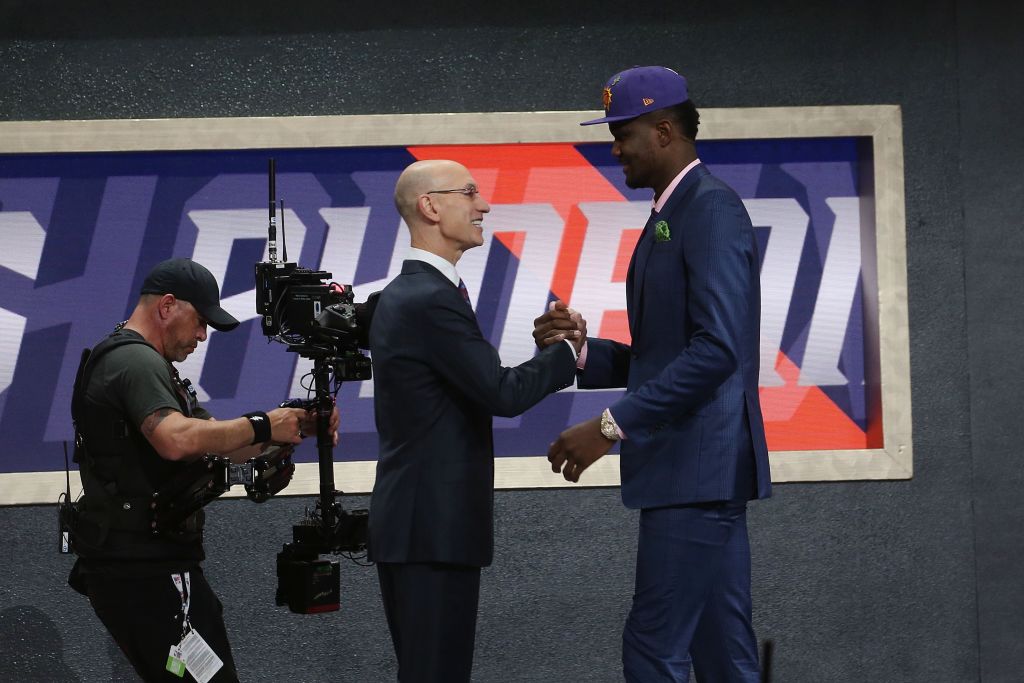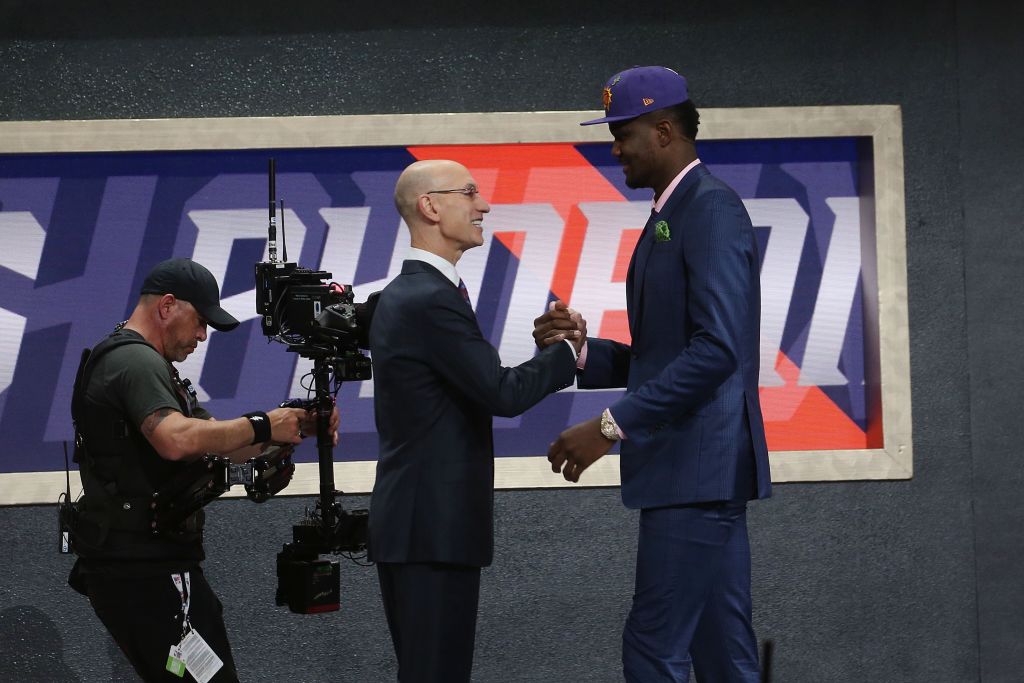 The two biggest names to watch on draft night are Anthony Davis and Mike Conley.
Davis expected to get traded to the Lakers before the trade deadline in 2019. It didn't happen then, but it could happen during the draft. A combo of young Laker players and the No. 4 overall pick could make things too good to pass up for new Pelicans general manager Trajan Langdon.

Memphis will look to shed Mike Conley's contract, and he could be in play for New York, the Lakers, to pair up with LeBron, or Dallas, which could also use a big-time point guard to mentor their young stars Luka Doncic and Kristaps Porzingis.