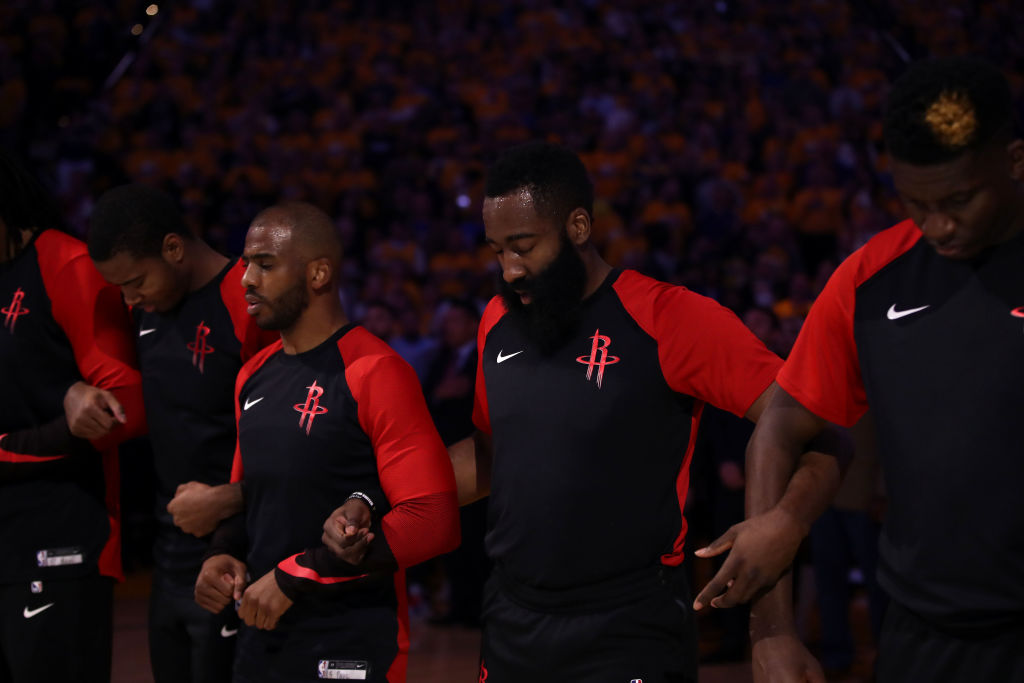 The Houston Rockets Might be Unrecognizable Next Season
Houston Rockets general manager Daryl Morey might totally remake the roster during the 2019 offeseason to help his team over the playoff hump.
Houston Rockets general manager Daryl Morey recently said that everyone on the roster would be available once the new season started on July 1. The Rockets suffered tough losses in the Western Conference playoffs in 2018 and 2019, and it doesn't look like they will get over the hump that is the Golden State Warriors anytime soon.

With skilled players at every position, is it really conceivable that Morey would trade one or more of the team's best players in an effort to infuse some life into the team? We will go over the trade value of a few of their top players and determine whether it would be a smart move to make a deal or not.

Who won't get traded
It shouldn't be any surprise that the only player that will not be put on the trading block is defending and potential 2019 league MVP James Harden. Harden seemed to take his game to an even higher level than his MVP season last year, posting more than 36 points per game this year for the Rockets while leading them to the No. 4 seed in the Western Conference.

He's currently on a max contract, but he decided to opt out of his 2019-20 player option for a bigger deal, according to Spotrac. He more than makes up for his salary with his style of play and marketability, as he has the sixth-highest selling jersey in the NBA for the 2018-19 season. He is hitting the end of his prime years, but there's no doubt in our minds he will still be able to put up more than 30 points per game for a few more seasons. Unless they receive Kevin Durant in return, we don't see Harden being traded anytime soon.

Chris Paul's trade value
Since Harden is the only off-limits player on the Rockets' roster, that means Chris Paul is available, and he is an interesting case. He is still one of the top point guards in the NBA, capable of shutting down his opposition on the defensive side of the ball while still putting up excellent numbers as a distributor. He averaged 15 points and eight assists per game this season, but unfortunately for Houston, it was another Paul injury away from dethroning the Warriors dynasty.

Paul's contract is one of the most untradeable in the league. He will be 35 next season making $38.5 and $41.3 million over the next two seasons. He could still command a good package in return, one that would likely include a low first-round pick and some interesting prospects from a team such as the Los Angeles Lakers or New York Knicks. If the Morey and the Houston Rockets are OK with not receiving equal value in return, then Chris Paul might be on his way out of town.

Clint Capela's trade value
When given the opportunity, Clint Capela can be a superb post defender and a playmaker on the inside. He could fit in seamlessly in a role similar to the one DeAndre Jordan had in his prime, grabbing rebounds, swatting shots, and putting down alley-oop dunks on unsuspecting defenders. He negotiated a five-year deal with the Rockets last offseason, and he will make an average of $18 million per year over the next four years.

It wouldn't be out of the ordinary for a team such as Brooklyn or Dallas to make a trade with some of their role players while including a few draft picks to snag Capela from the Rockets. His contract runs through the 2022-23 season, so he could be a valuable asset for another team as well as the Houston Rockets as they look to reshape their roster.

Eric Gordon's trade value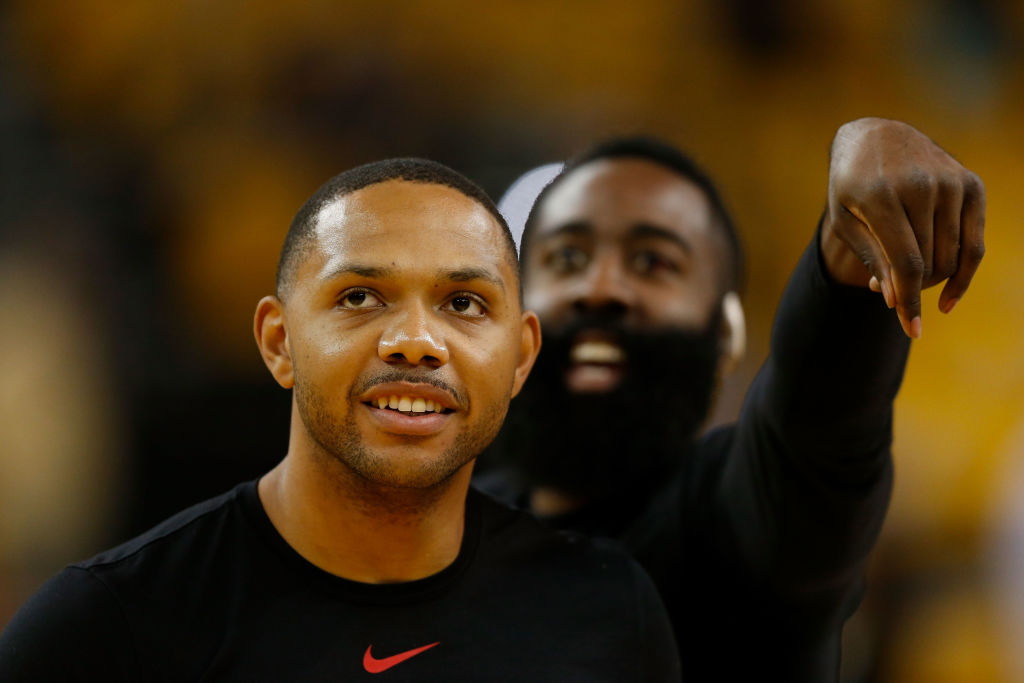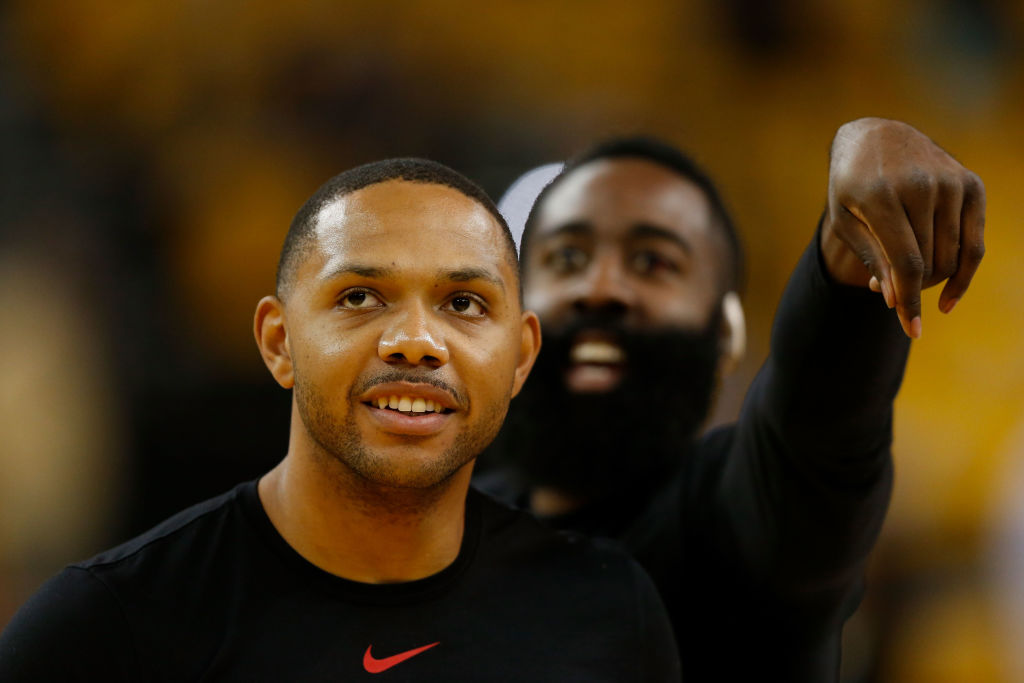 How much of a commodity could a reserve player be? We have seen what impact a reserve can make on a team after Lou Williams became the all-time leading scorer for a reserve earlier this season. Williams garnered All-Star votes and is highly regarded around the league by his peers.

Gordon can still fill up a stat sheet quickly, and he's an unheralded piece for the Rockets. He averaged 16 points per game this season while shooting 36% from behind the arc.

A team looking for someone that could come off the bench and run their second unit could throw a first-round pick at the Rockets along with cash considerations to pick up Gordon and his manageable $14 million salary next season.

What will the Houston Rockets look like in the 2019-20 season?
Will Daryl Morey make good on his threat to trade away the entire roster? He's never been a GM to shy away from making a bold move. Only time will tell how bold he's willing to be as he remakes the Rockets' roster.