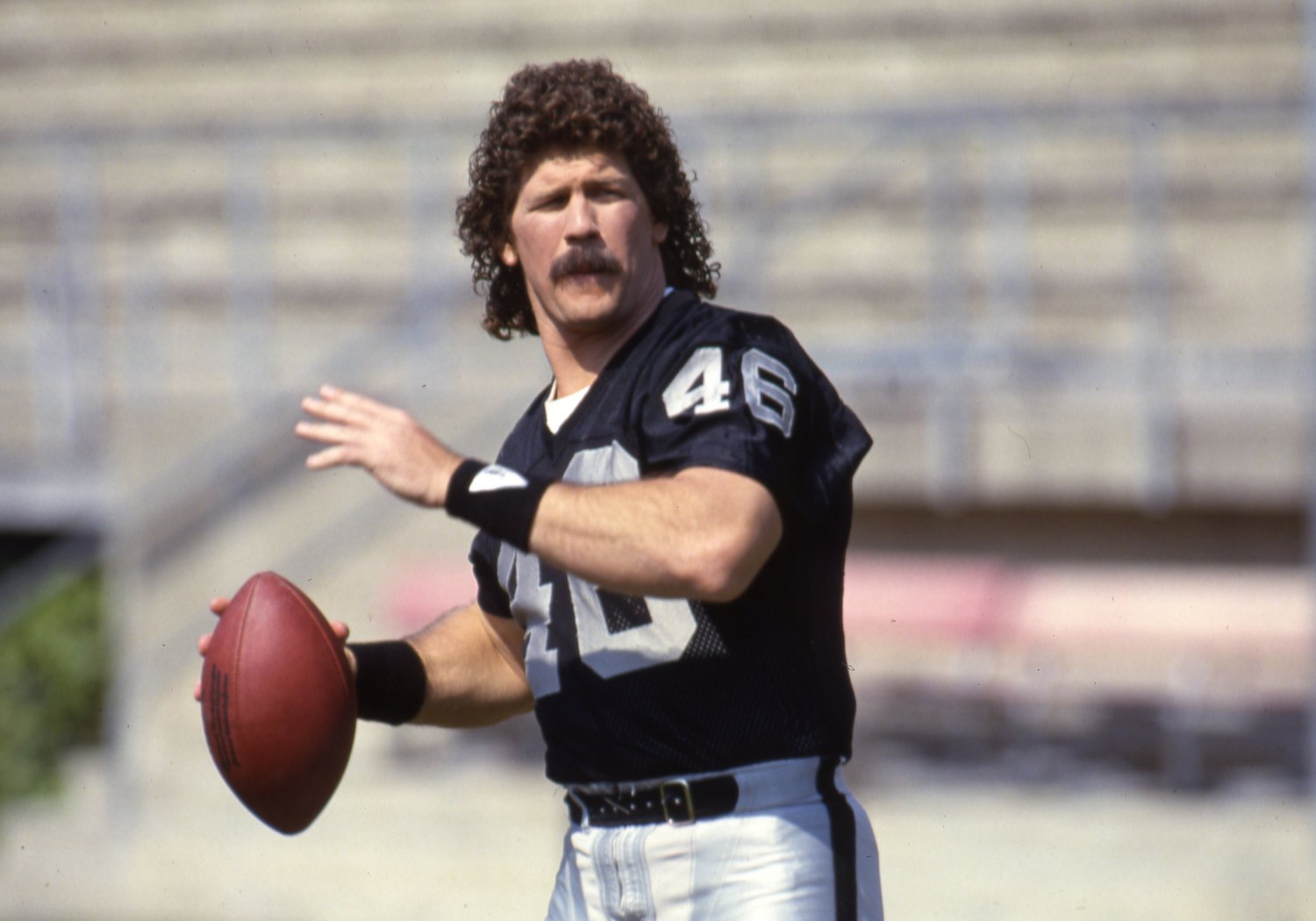 How a Botched Surgery Led to the Untimely Death of Former Raiders All-Pro Tight End Todd Christensen
Todd Christensen was an All-Pro tight end for the Raiders in the 1980s. He went on to a successful broadcast career. Sadly, a botched surgery ended up costing him his life.
Throughout the 1980s, Todd Christensen was one of the best tight ends in the NFL, earning Pro Bowl honors five times and first-team All-Pro honors twice. He won a pair of Super Bowls with the Raiders. He retired after the 1988 season and a couple of years later transitioned to the broadcast booth where he worked until 2012. Tragically, Christensen died in 2013 at age 57 during surgery after another botched operation years earlier changed his life forever. 
Todd Christensen stars with the Raiders
The Dallas Cowboys drafted BYU fullback Todd Christensen in the second-round of the 1978 NFL Draft. He sat out his entire rookie season after breaking his foot during the preseason. The Cowboys waived him the following year when he opted not to play tight end.
After a brief stop with the New York Giants, the Oakland Raiders signed Christensen, and he played special teams during his first three seasons, including the 1980 season when they won the Super Bowl. In 1982, Christensen converted to tight end and it changed his career trajectory.
For the next seven seasons, Christensen was an offensive weapon for the then-Los Angeles Raiders. He earned All-Pro and Pro Bowl honors in 1983 when he led the NFL with 92 receptions. He also scored 12 touchdowns and was a key ingredient for the Raiders that season in the team's run to winning the Super Bowl title.
Todd Christensen made four more Pro Bowls, including 1986, where he once again led the NFL with 95 receptions, and in 1987, which was cut short due to a players' strike. He retired after the 1988 season.
Todd Christensen in the broadcast booth
Upon his retirement from football, Todd Christensen pursued a variety of interests, which included participating in the Masters Track and Field, a competition designed for athletes over 30. He also began doing broadcast work, first co-hosting the popular TV show American Gladiators.
From 1990 to 1994, Christensen worked as a color commentator for NBC Sports. He later served as a commentator at ESPN before he moved on to the MountainWest Sports Network, which he worked at until it closed in 2012. 
Todd Christensen last worked in broadcasting during the 2012 season with the CBS Sports Network, where he broadcast Navy games.
How a botched surgery ultimately cost him his life
In the last few years of his life, Todd Christensen battled liver disease and a variety of other related illnesses. A devout Mormon, who never drank, Christensen reportedly began suffering from liver problems 25 years earlier following a "botched" gall bladder operation, according to his son Toby, who played football at BYU like his father.
In early November 2013, doctors discovered what was supposed to be a "perfect match" for a liver transplant. Unfortunately, when Christensen went in for the surgery, doctors were unsuccessful with the operation, and he died.
He is survived by his sons Toby, Tory, Trevor, Teren, and wife Kathy. Todd Christensen was 57 years old.   
All stats courtesy of Pro Football Reference.