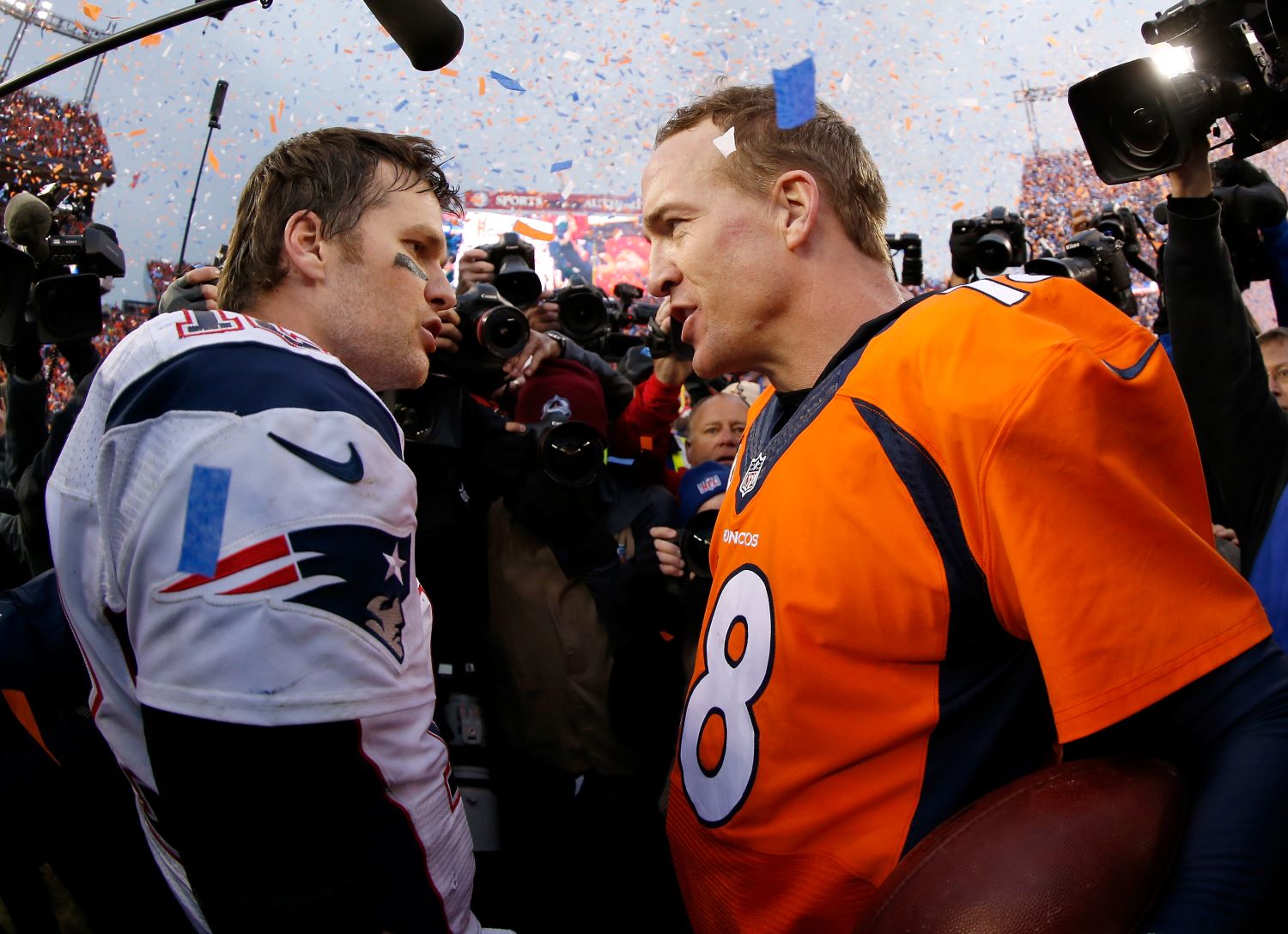 Who Has Made the Most Pro Bowls in NFL History?
Over the years, countless NFL players have called themselves Pro Bowlers. But who has earned the most Pro Bowl berths in NFL history?
Making the Pro Bowl has become somewhat of an annual tradition for Tom Brady. But throughout the course of NFL history, plenty of other players have earned multiple selections.
In fact, Drew Brees isn't too far behind his NFC South adversary on the all-time list.
So who has made the most Pro Bowls in NFL history?
Let's take a closer look.
Larry Fitzgerald and Jason Witten set the standard for active skill players
When it comes to active players who don't throw the football for a living, Larry Fitzgerald and Jason Witten set the standard with 11 Pro Bowl selections each.
Although Fitzgerald has never won a Super Bowl title, he has established a reputation as one of the best receivers in NFL history. The longtime Arizona Cardinals wideout has surpassed 1,000 receiving yards nine times during his legendary career.
The future Hall of Famer earned his first Pro Bowl berth in just his second NFL season after leading the league with 103 receptions. Despite not making the Pro Bowl since 2017, he still deserves tremendous credit for continuing to play at a high level well into his 30s.
Witten has not aged quite as well. However, he earned 11 trips to the Pro Bowl as a member of the Dallas Cowboys.
From 2007-2012, Witten recorded four seasons with at least 1,000 receiving yards. He earned first-team All-Pro honors in 2007 and 2010 and earned his last Pro Bowl selection in 2017.
Ultimately, both he and Fitzgerald will earn busts in Canton one day.
Drew Brees isn't far from the No. 1 spot
Despite suffering a brutal shoulder injury early in his career, Drew Brees still became one of the best quarterbacks of all time. Renowned for his accuracy, the New Orleans Saints icon helped his team win a Super Bowl title back in 2009.
Since entering the NFL as a second-round pick in 2001, Brees has earned 13 Pro Bowl berths. That puts him in a four-way tie with Ray Lewis, Jerry Rice, and Reggie White.
Breees earned his first Pro Bowl berth in 2004 as a member of the then-San Diego Chargers. However, his career really took off once he took his talents to New Orleans.
Since becoming the team's starting quarterback in 2006, Brees has earned plenty of recognition for his accomplishments, including 12 Pro Bowl selections and two NFL Offensive Player of the Year awards.
Tom Brady is tied for the most Pro Bowl appearances in NFL history
So who has made the most Pro Bowls in NFL history? For now, five players share that honor. Tony Gonzalez, Peyton Manning, Bruce Matthews, Merlin Olsen, and Tom Brady are the only players in NFL history who can call themselves 14-time Pro Bowlers.
Gonzalez spent 17 seasons establishing a reputation as one of the most dominant offensive weapons of all time. The longtime Kansas City Chiefs tight end revolutionized the position and finished his Hall of Fame career with 1,325 receptions for 15,127 yards and 111 touchdowns.
Manning may have been the most cerebral quarterback in NFL history. He won a Super Bowl ring with the Indianapolis Colts before winning another one with the Denver Broncos.
Matthews and Olsen starred in the trenches in different eras, but both linemen got inducted into the Pro Football Hall of Fame.
Meanwhile, Brady may soon add a 15th Pro Bowl selection to his lengthy resume. And if that occurs, the GOAT will have sole possession of first place on the all-time Pro Bowls list.
All statistics courtesy of Pro Football Reference.