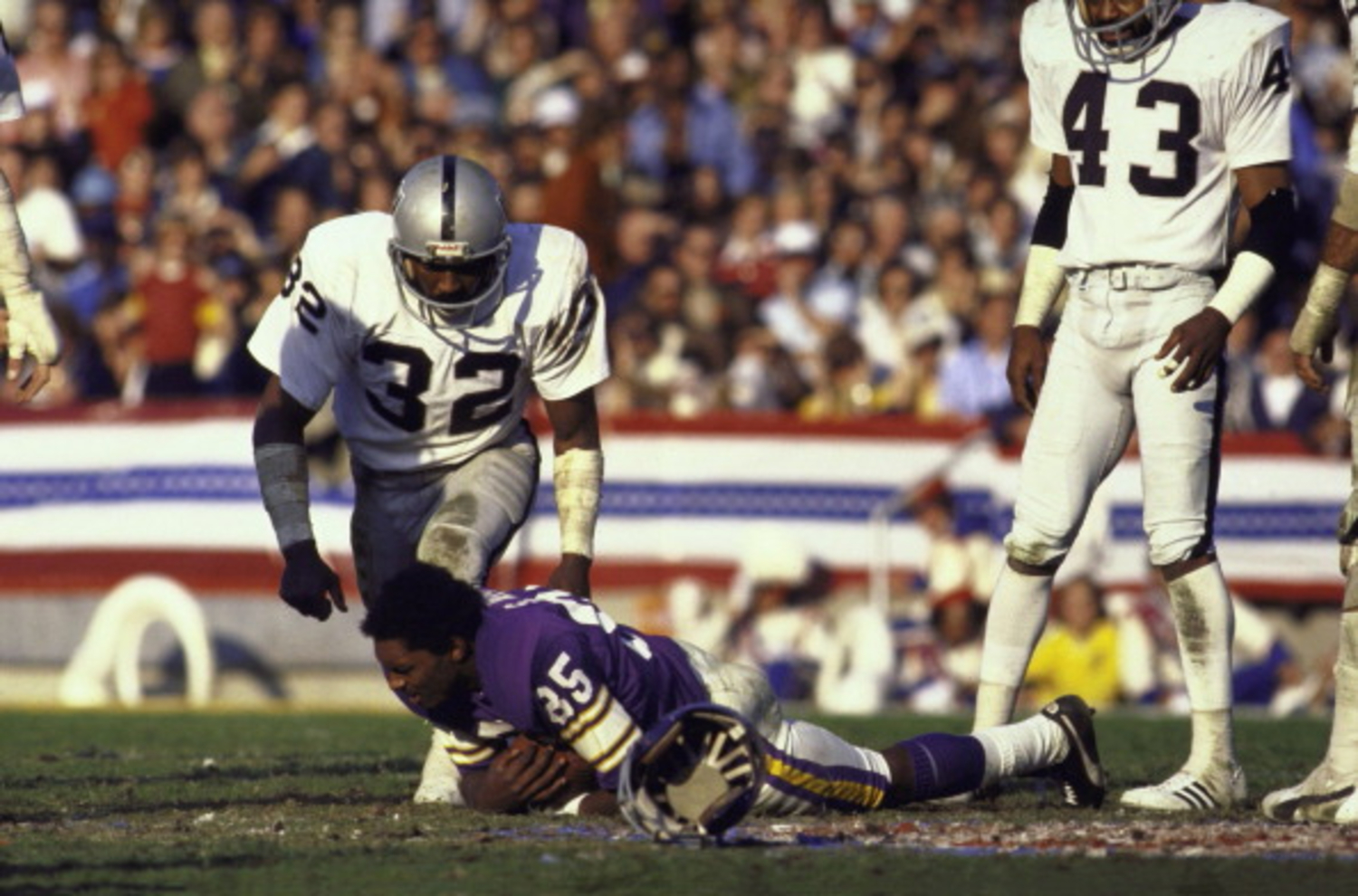 The Tragic Death of Oakland Raiders Great and Hard-Hitting Safety Jack Tatum
Jack Tatum was one of the hardest-hitting players in the NFL throughout his career. He won a Super Bowl with the Oakland Raiders.
During the 1970s, the then-Oakland Raiders were one of the most physical teams in the NFL. When opponents played them, they knew they were in for a physical battle. Jack Tatum played for the organization from 1970-79 and served as one of the top players on the defensive side.
During his time with the Raiders, Tatum developed a reputation as one of the league's hardest-hitting players. In 2010, the Raiders lost an all-time great when he died.
Jack Tatum starred in college at Ohio State
Jack Tatum was a late bloomer in football.
Tatum attended Passaic High School in New Jersey and became a high school All-American during his senior season, but he actually didn't begin playing until his sophomore year. After his high school career, he decided to attend Ohio State University. Recruited as a running back, he switched to defensive back when he got to Columbus.
He had an impressive collegiate career at Ohio State. As a freshman, he was a first-team All-Big Ten selection and was a part of the team that won the national championship. Tatum played a prominent role in Ohio State's defense while he was there. During his final two seasons, he was a unanimous All-American selection.
He finished his college career as a two-time champion and was inducted into the Ohio State Varsity "O" Hall of Fame in 1981. Tatum was also inducted into the College Football Hall of Fame in 2004. 
Jack Tatum became a standout player in the NFL
The Raiders selected Jack Tatum with the 19th overall pick in the 1971 NFL Draft. During his rookie year, he became the starting free safety and immediately made his presence known. In his first game, he had two hard-hitting tackles and knocked out Baltimore Colts tight ends John Mackey and Tom Mitchell. He quickly became known throughout the league as a hard-hitting safety.
In 1974, he was a part of the Raiders team that won Super Bowl 11 by defeating the Minnesota Vikings 32-14. During that title bout, Tatum infamously tackled Vikings wide receiver Sammy White hard enough to knock his helmet off and send his mouthguard flying.
The hard hits didn't stop there.
During a later exhibition game against the New England Patriots, Tatum collided with wide receiver Darryl Stingley. While the Patriot was trying to catch the football, he lowered his helmet to protect himself and made contact with Tatum's shoulder pad. Stingley was set to become one of his position's highest-paid players, but the collision compressed his spinal cord and broke his fourth and fifth cervical vertebrae. He regained limited movement in his right arm but spent the remainder of his life with quadriplegia.
The incident sparked plenty of conversations, with the New York Times describing it as "an intentionally violent hit." Tatum was not penalized for the play.
Many fans felt as though Tatum was too violent on the field, but he experienced a lot of success during his career. He spent most of it with the Raiders and played his final NFL season with the Houston Oilers. 
Jack Tatum's death
Jack Tatum finished his career with 37 interceptions, and he was a three-time Pro Bowl selection and a two-time second-team All-Pro selection. After retiring from the NFL, he worked in the Raiders organization and the real estate business. He also wrote three best-selling books: They Call Me Assassin (1980), They Still Call Me Assassin (1989), and Final Confessions of NFL Assassin Jack Tatum (1996). 
The former football standout faced health challenges as he got older.
In 2003, all five toes on his left foot were amputated due to a staph infection caused by diabetes. The illness would later cause him to lose the entire leg below his knee. An arterial blockage also cost him his other leg.
On July 27, 2010, Tatum died after suffering a heart attack at 61 years old. The Raiders released a statement that said, "Jack was the standard bearer and an inspiration for the position of safety throughout college and professional football."
Tatum remains one of the greatest players to play for the Raiders.