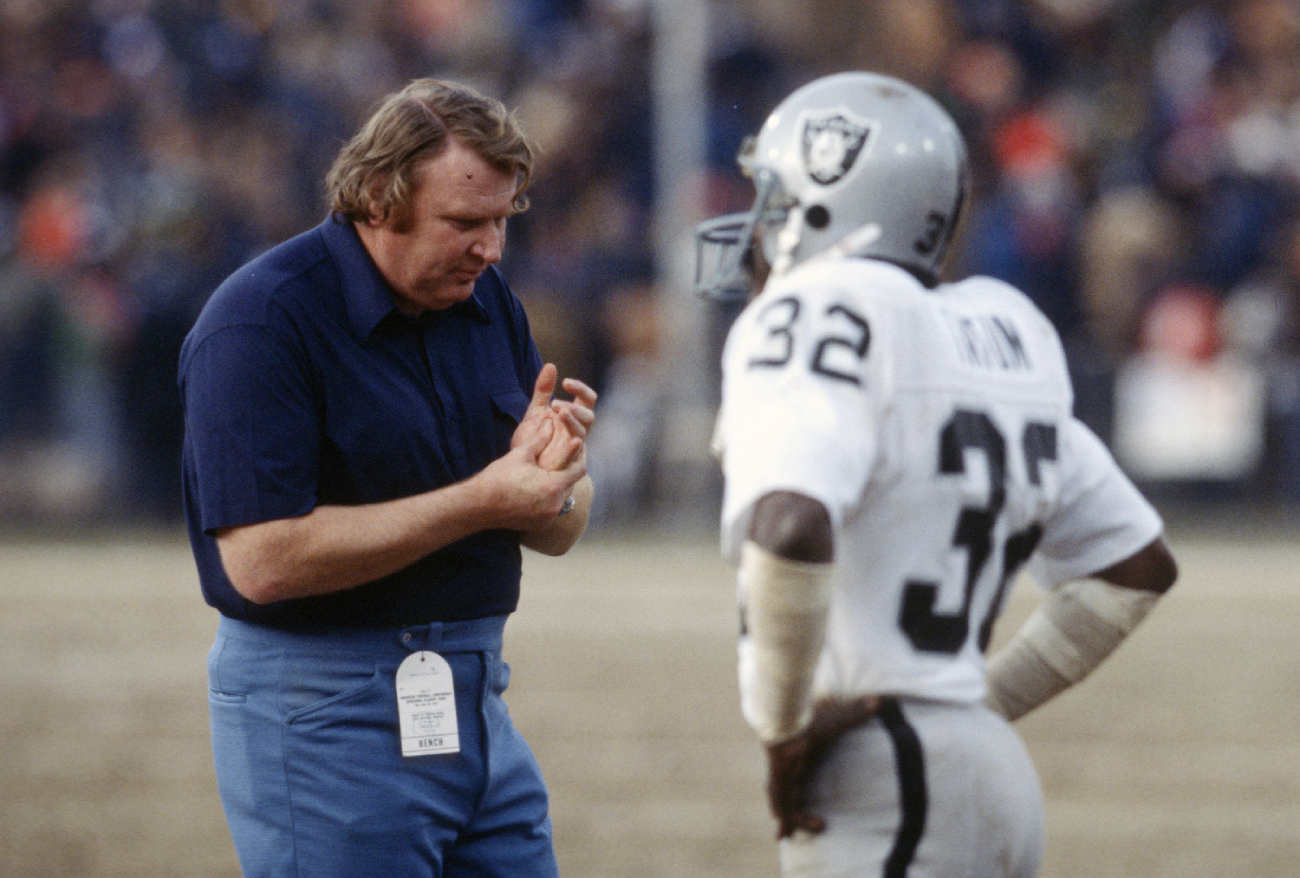 Was Jack Tatum a Hard-Nosed or a Dirty Football Player?
Was former Oakland Raiders safety Jack Tatum a hard-nosed football player or was he considered a dirty player?
He said he always played by the rules. He was also known as 'The Assasin.' Jack Tatum was a tough one to figure out. His vicious hit on former New England Patriots wide receiver Darryl Stingley left Stingley paralyzed. Whether it was a dirty hit is still debatable, but how the former Oakland Raiders' safety reacted after the fact raised quite a few eyebrows.
Tatum's hit left Stingley a quadriplegic
It was a preseason football game on Aug. 12, 1978, when New England Patriots wide receiver Darryl Stingley's life changed forever. He was running a route over the middle and reached for a pass thrown by quarterback Steve Grogan. As Stingley extended his arms, Oakland Raiders safety Jack Tatum leveled him with a vicious hit. Stingley never got up. He spent the rest of his life as a quadriplegic.
If that game was played today, Tatum would have been fined or suspended. The rules were different then and Tatum played by the rules. Tatum wasn't even flagged for a penalty on the play. The New York Times described Tatum's hit as an "intentionally violent hit." Others have said it was just a hard football hit.
Whether it was intentional or not, Tatum bragged about being a hard-hitting player. In his autobiography, They Call Me Assasin, Tatum wrote about his big hits and seemed to take pleasure in them. He wrote, "I like to believe that my best hits border on felonious assault."
Tatum and Stingley never spoke after the incident
There are two sides to every story and the two sides to this one appear very different. The one known fact is that Jack Tatum and Darryl Stingley never spoke to each other after the incident. Stingley, who died in 2007, said he never got an apology from Tatum. Tatum, who died in 2010, said he tried to meet with Stingley, but Stingley's family wouldn't allow it, according to ESPN.
"It's not so much that Darryl doesn't want to, but it's the people around him," Tatum told the Oakland Tribune in 2004. "So we haven't been able to get through that. Every time we plan something, it gets messed up. Getting to him or him getting back to me, it never happens."
Tatum's friend and former teammate at Ohio State, John Hicks, said Tatum was affected mentally after the hit he put on Stingley. "It was tough on him, too," Hicks said of Tatum. "He wasn't the same person after that. For years he was almost a recluse." In his third book, Tatum wrote, "I understand why Darryl is considered the victim. But I'll never understand why some people look at me as the villain."
Stingley offered a different version
In The New York Times article, Darryl Stingley, in 1983, said Jack Tatum never reached out to him. "He has not contacted me, not even a mystery postcard. The bottom line is that I feel sorry for him," he said. "He's a man that can't bend to really be a man. Sitting in my wheelchair, I'm taller than he is."
When Tatum died in 2010, former New England Patriots quarterback Steve Grogan, the man who threw the pass when Stingley got injured, said he struggled to find something nice to say about Tatum. "I have a hard time trying to find something nice to say," Grogan said to ESPN at the time. "That bothers me because I'm not like that normally. You may talk to guys that played with him, and they might tell you he was the greatest teammate in the world and everybody loved him.
"When something like that happens and you can't apologize for it, go out and write a book to make money and try to get famous off the incident, that's just not right," Grogan said. "I thought he handled it very poorly."