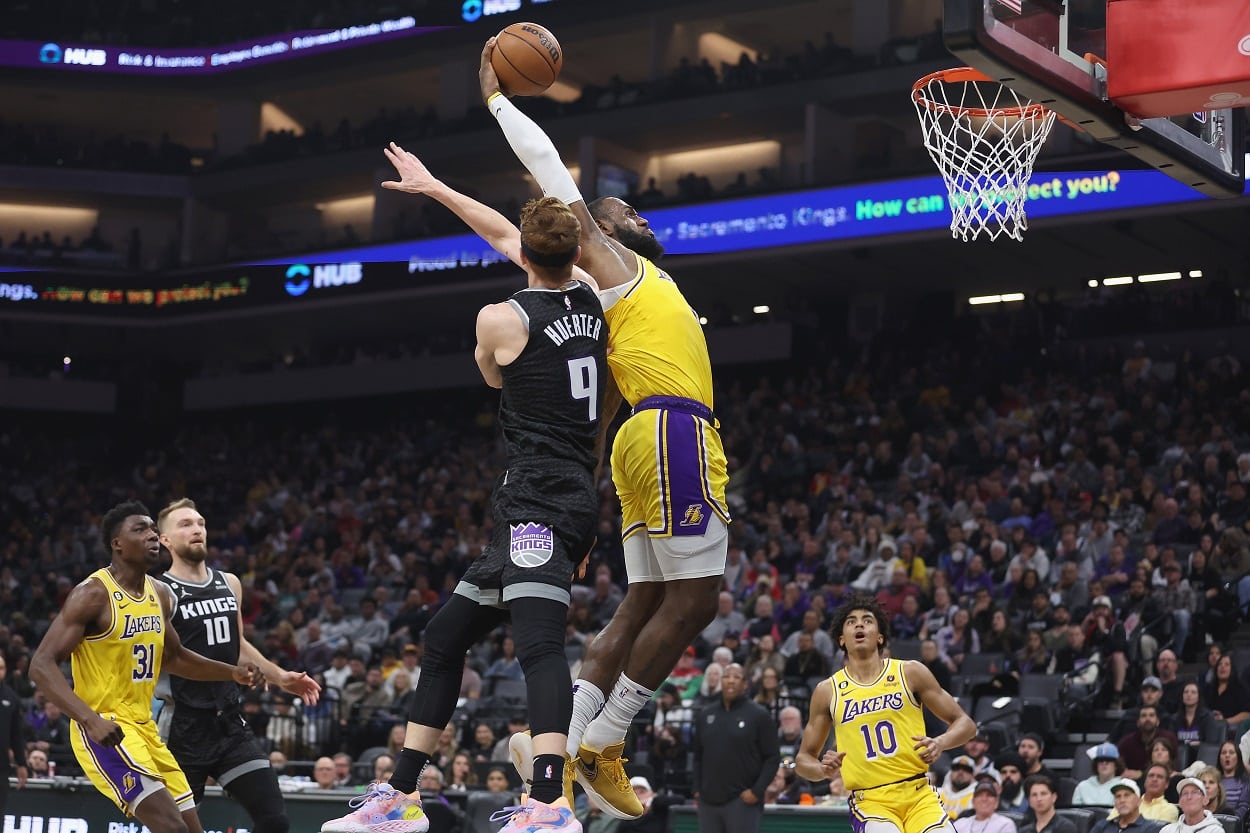 How Close Is LeBron James to Kareem Abdul-Jabbar's All-Time NBA Scoring Record Following the Lakers' Loss to the Kings?
A look at where LeBron James stands in his pursuit of Kareem Abdul-Jabbar's scoring record following the Lakers' loss to Sacramento.
After sitting out Monday night's loss to the Phoenix Suns, LeBron James returned to the Los Angeles Lakers lineup on Wednesday to face the Sacramento Kings.
And while James played well, making 11 of 21 shots from the floor and nine of 10 from the foul line for a game-high 31 points, it wasn't enough as the Lakers took a second straight defeat, losing 134-120.
While the Lakers got double-digit efforts from all five starters, they couldn't keep up with the Kings' starting five, four of whom reached the 20-point mark, led by Kevin Huerter's 26-point effort.
And the lone Sacramento starter who didn't hit 20 points was Domantas Sabonis, who scored just 13 points but grabbed 21 rebounds and dished out 12 assists. It was his second triple-double of the season and his league-leading 22nd double-double.
How close is LeBron James to Kareem Abdul-Jabbar's scoring record after the Lakers' loss to the Kings?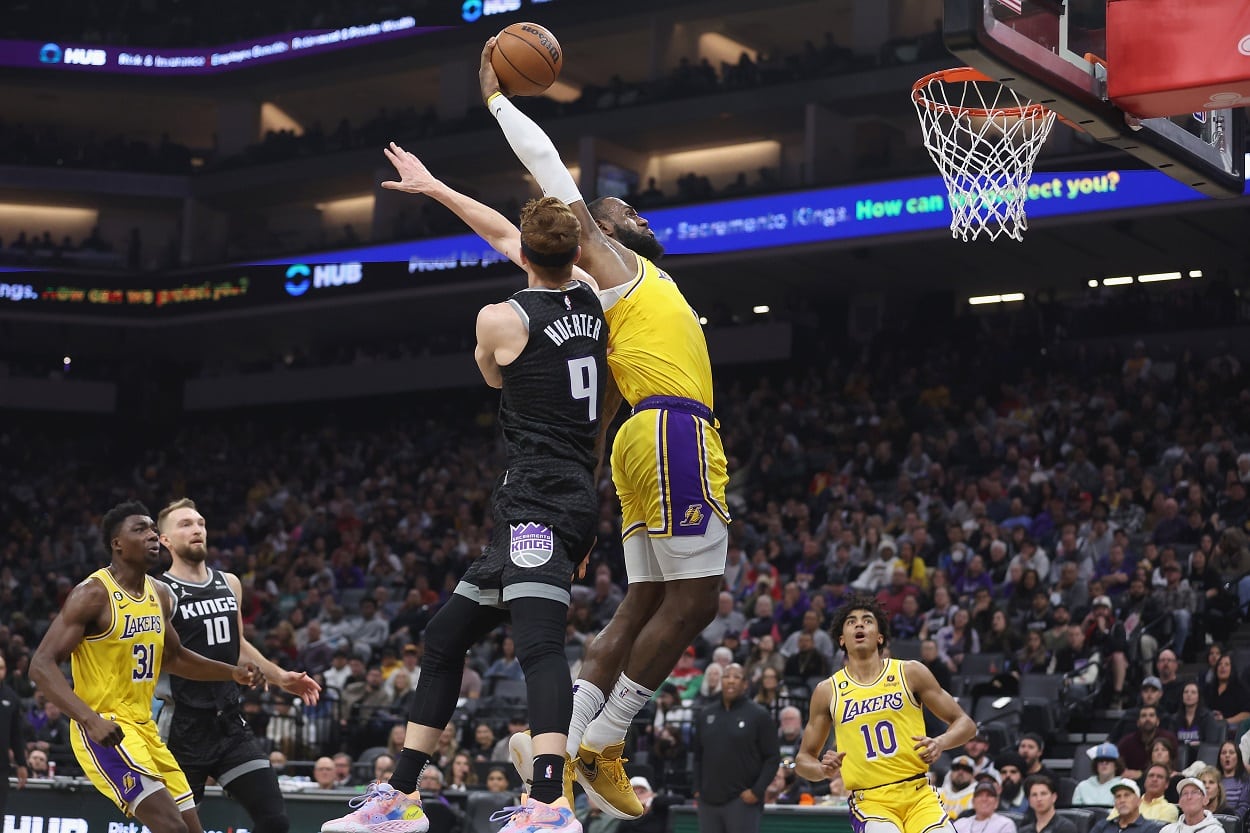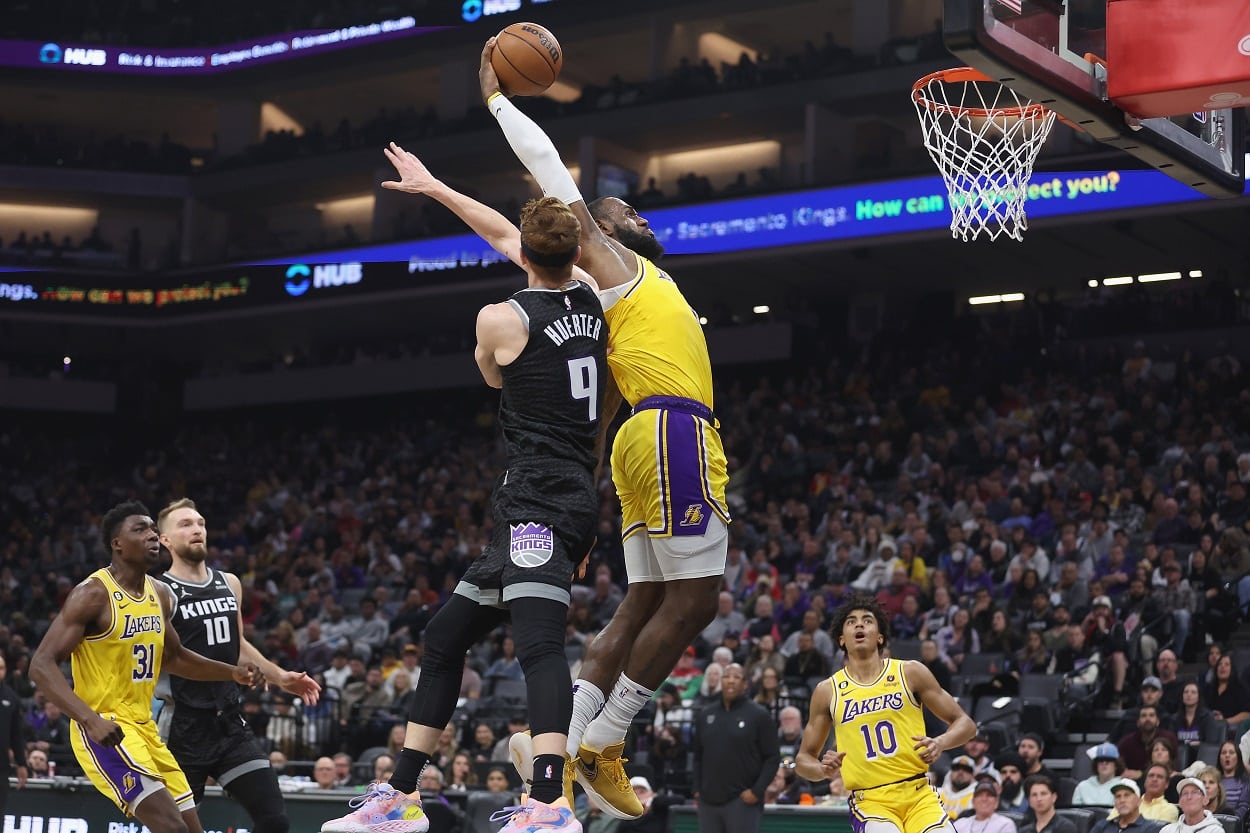 With his 31-point effort on Wednesday night, LeBron James now has 37,686 regular-season points for his career, putting him just 701 behind Kareem Abdul-Jabbar's all-time NBA record of 38,387.
If LeBron stays healthy and maintains his season scoring average of 27.1 points per game, which also happens to be his career scoring average, he'll pass Kareem on Saturday, February 11, when the Lakers visit the Golden State Warriors.