How Close Is LeBron James to Kareem Abdul-Jabbar's All-Time NBA Scoring Record Following the Lakers' Loss to the Suns?
With LeBron James (left ankle), Anthony Davis (right foot), and Russell Westbrook (left foot) sitting out, the Los Angeles Lakers had virtually no chance of defeating the Phoenix Suns on Monday night. And they didn't.
Even with the Suns missing their own All-Star as Devin Booker sat out with right groin soreness, the Lakers took a 130-104 loss. Dennis Schroder did his best to keep LA competitive, scoring a season-high 30 points, but Phoenix was just too much.
The Suns shot 49.5% from the floor overall, made 20 of 39 shots from the 3-point line, and got at least 15 points from all five starters in the victory. Chris Paul led the way with 28 points and eight assists, while Deandre Ayton, who went 9-for-11 from the field, added 21 points and a game-high 11 rebounds.
Phoenix committed just eight turnovers and outrebounded the Lakers 51-36.
How close is LeBron James to Kareem Abdul-Jabbar's scoring record after the Lakers' loss to the Suns?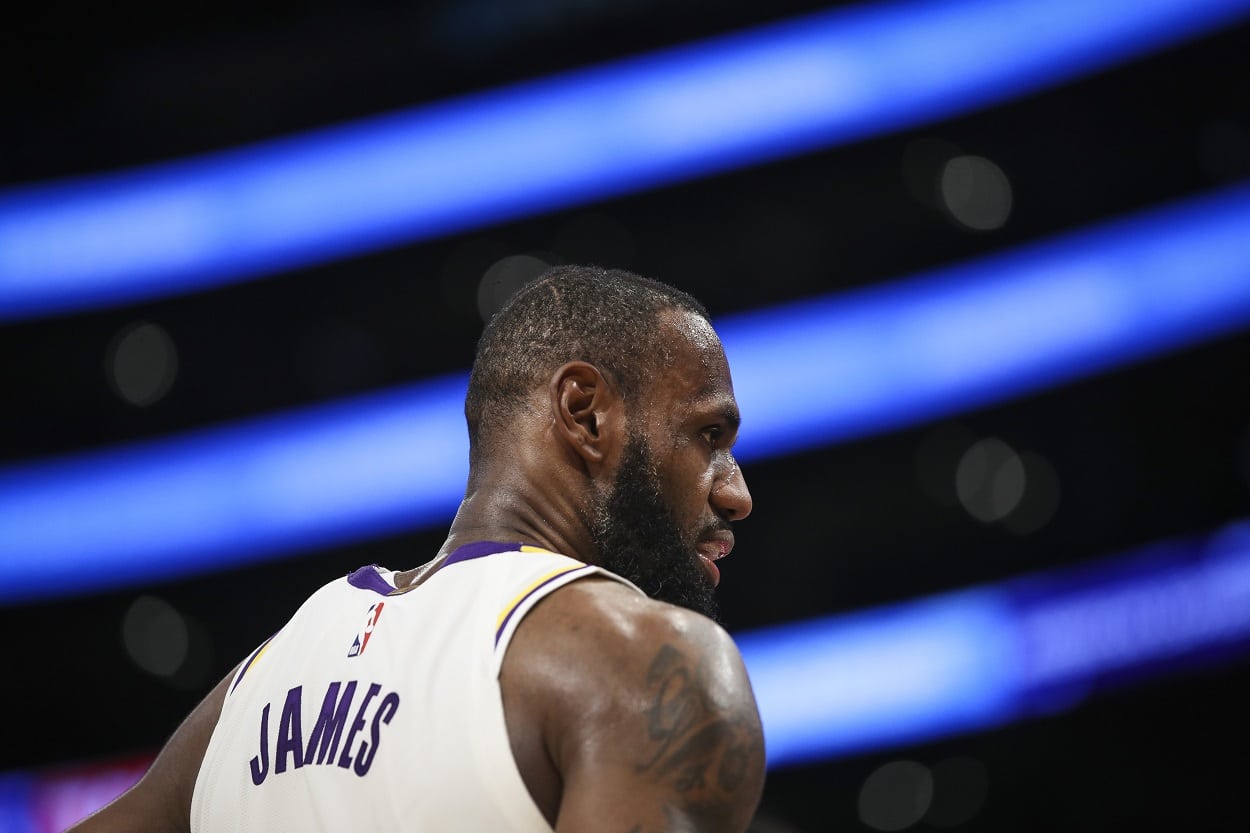 In sitting out Monday night's game, LeBron James remains at 37,655 regular-season points for his career, 732 behind Kareem Abdul-Jabbar's all-time NBA record of 38,387.
Assuming LeBron returns to the Lakers' lineup for their Wednesday night matchup with the Sacramento Kings, remains healthy, and maintains his season scoring average of 27 points per game, he'll surpass Abdul-Jabbar's mark on Monday, February 13, when LA visits the Portland Trail Blazers.