How Close Is LeBron James to Kareem Abdul-Jabbar's All-Time NBA Scoring Record Following the Lakers' Loss to the Nets?
Coming off an overtime loss to the Boston Celtics this past Saturday night, the Los Angeles Lakers continued their five-game road trip on Monday with a matchup against the Brooklyn Nets.
With Anthony Davis taking a planned night off and LeBron James sitting out with soreness in his left foot, the Purple and Gold did their best to stay competitive but ultimately took a 121-104 loss, their third in four games.
Thomas Bryant was one of seven Lakers in double figures, hitting seven of eight shots from the floor en route to a team-high 18 points, also adding nine rebounds. Russell Westbrook was the team's second-leading scorer with 17 points but bucketed just five of 15 shots. He also added 10 assists, eight rebounds, and a steal.
Kyrie Irving led the way for the Nets with 26 points, seven rebounds, and six assists. Patty Mills and Cam Thomas each chipped in with 21 points off the bench.
Up next for the Lakers is a Tuesday night date with the New York Knicks at Madison Square Garden.
How close is LeBron James to Kareem Abdul-Jabbar's scoring record after the Lakers' loss to the Nets?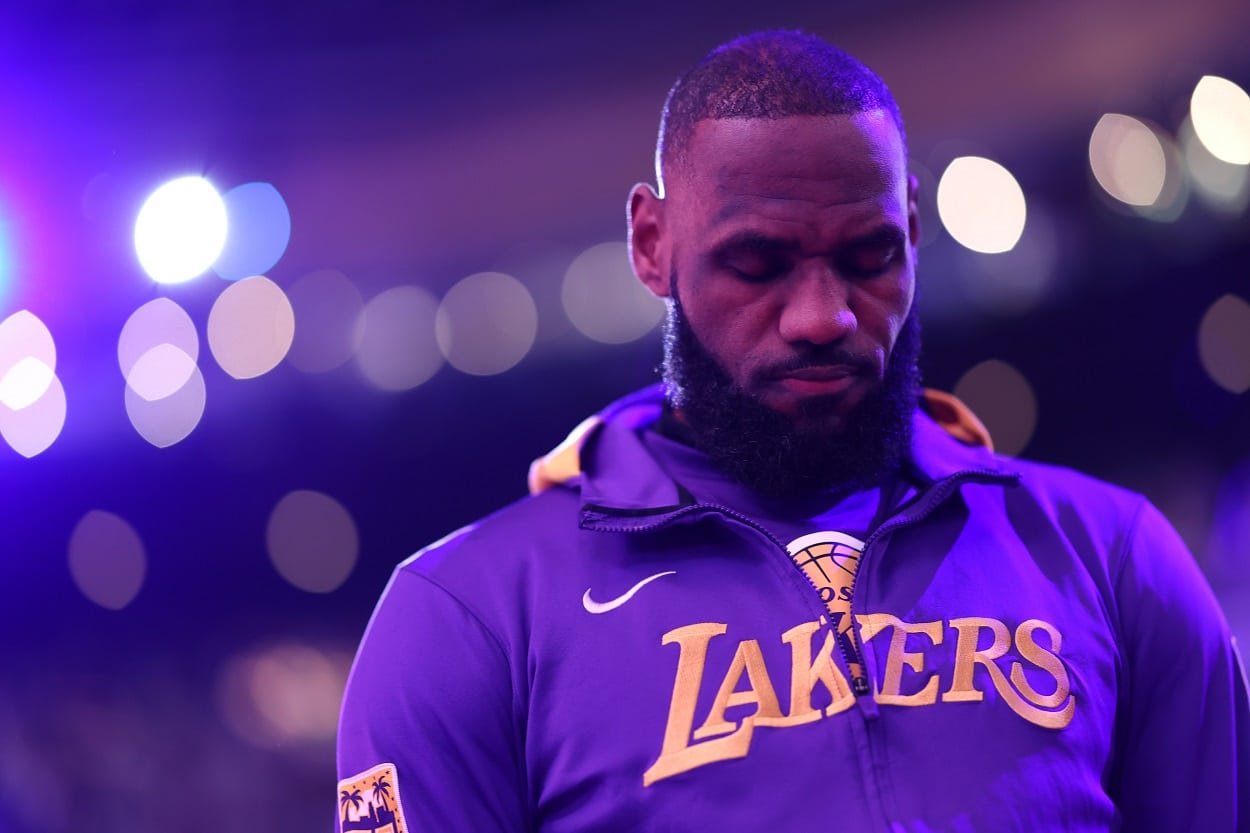 In sitting out Monday night, LeBron James remains at 38,271 regular-season points for his career, keeping him just 116 behind Kareem Abdul-Jabbar's all-time NBA record of 38,387.
Assuming LeBron returns to the LA lineup on Tuesday night against the Knicks, doesn't miss any more games, and maintains his season scoring average of 30.2 points per game moving forward, he'll pass Kareem next Tuesday, February 7, when the Lakers host the Oklahoma City Thunder.