How Close Is LeBron James to Kareem Abdul-Jabbar's All-Time NBA Scoring Record Following the Lakers' Win Over the Blazers?
LeBron James will soon make some personal history when he passes Kareem Abdul-Jabbar as the NBA's all-time leading scorer. But on Sunday night, he helped the Los Angeles Lakers make a little team history.
Down 25 at halftime to the Portland Trail Blazers, the Purple and Gold fought all the way back to take a 121-112 victory, tying the second-largest comeback in franchise history. And James was certainly a big part of that turnaround.
After a rough shooting night against Memphis on Friday, LeBron turned it around on Sunday, bucketing 14 of 24 shots from the floor and seven of 10 from the foul line en route to a game-high 37 points.
But James certainly had help. Thomas Bryant had a fantastic night, hitting 12 of 15 shots for 31 points while grabbing 14 rebounds. Dennis Schroder continued his stellar play as well, with 24 points, eight assists, and six rebounds.
Anfernee Simons led the way for Portland with 31 points, while Damian Lillard added 24 points and 10 assists in the loss.
How close is LeBron James to Kareem Abdul-Jabbar's scoring record after the Lakers' win over the Blazers?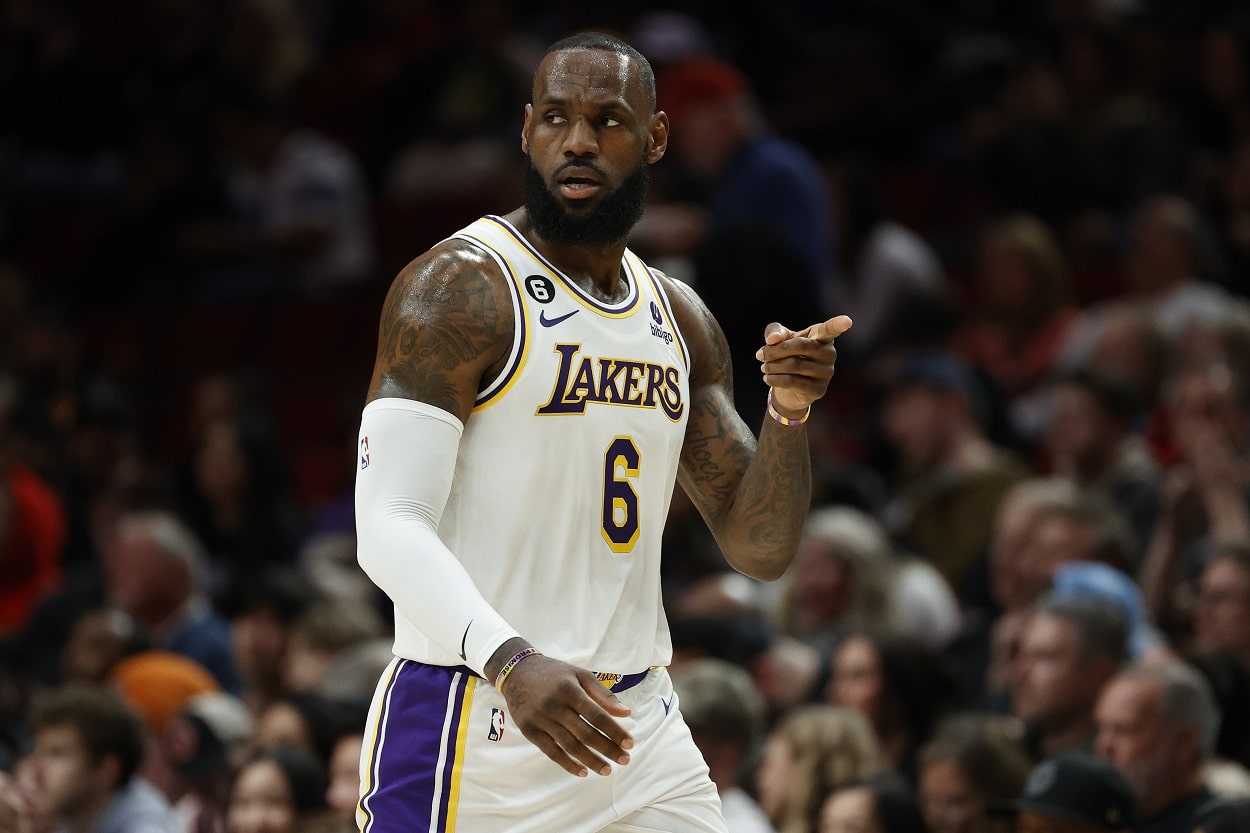 With his 37-point effort on Sunday night, LeBron James now has 38,164 regular-season points for his career, putting him just 223 behind Abdul-Jabbar's all-time NBA record of 38,387.
Assuming James stays healthy and maintains his season scoring average of 29.8 points per game moving forward, he'll pass Kareem on Tuesday, February 7, when the Lakers host the Oklahoma City Thunder. If his production dips a touch and he hits his career scoring average of 27.2, he'll set the mark a game later when LA hosts the Milwaukee Bucks on February 9.