How Close Is LeBron James to Kareem Abdul-Jabbar's All-Time NBA Scoring Record Following the Lakers' Win Over the Grizzlies?
After several close losses recently, the Los Angeles Lakers finally pulled out a tight one on Friday night, rallying from a late seven-point deficit to take a 122-121 victory over the Memphis Grizzlies.
Trailing 114-107 with just over three minutes remaining, the Lakers took the lead with 7.6 seconds remaining following a three-point play from Dennis Schroder, who played a well-rounded game with 19 points, eight assists, eight rebounds, three steals, and a block.
LeBron James struggled with his shot a bit, bucketing just eight of 21 from the floor, and ended his night with 23 points, nine rebounds, six assists, two steals, and two blocks. Russell Westbrook, on the other hand, shot the ball quite well, hitting 10 of 18 from the field, including two of four from the three-point line, en route to a game-high 29 points.
Ja Morant led the way for Memphis with 22 points and eight assists but hit only nine of 29 shots in the loss, which was the Grizzlies' first defeat since December 27. Tyus Jones and Brandon Clarke each scored 20 off the bench.
How close is LeBron James to Kareem Abdul-Jabbar's scoring record after the Lakers' win over the Grizzlies?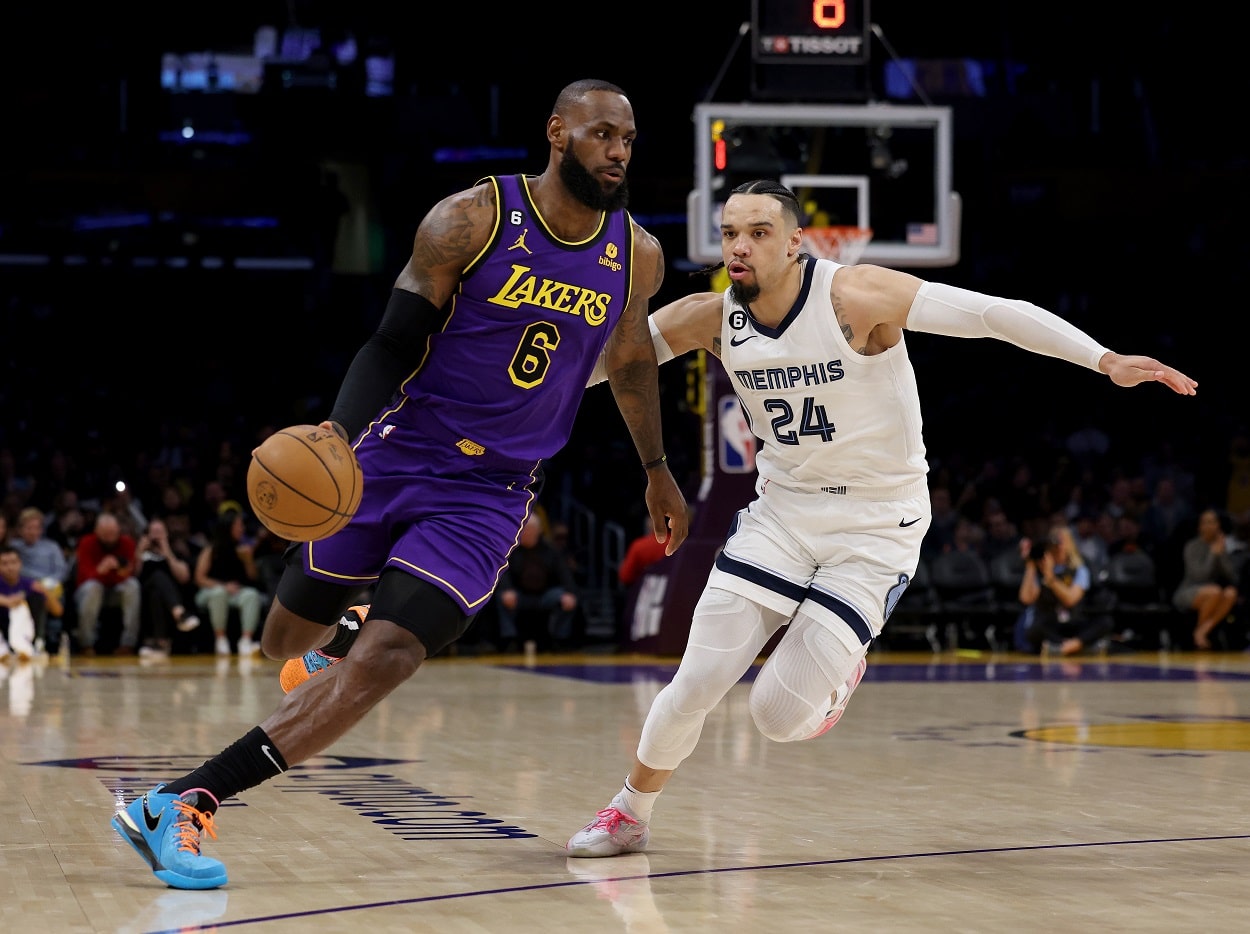 With his 23-point effort on Friday night, LeBron James now has 38,127 regular-season points for his career, putting him just 260 behind Kareem Abdul-Jabbar's all-time NBA record of 38,387.
Assuming LeBron stays healthy and maintains his season scoring average of 29.6 points per game, he'll surpass Kareem on Tuesday, February 7, when the Lakers host the Oklahoma City Thunder. If his production dips a bit and he hits his career scoring average of 27.2 points per game moving forward, James will pass Abdul-Jabbar one game later on Thursday, February 9, when LA hosts the Milwaukee Bucks.