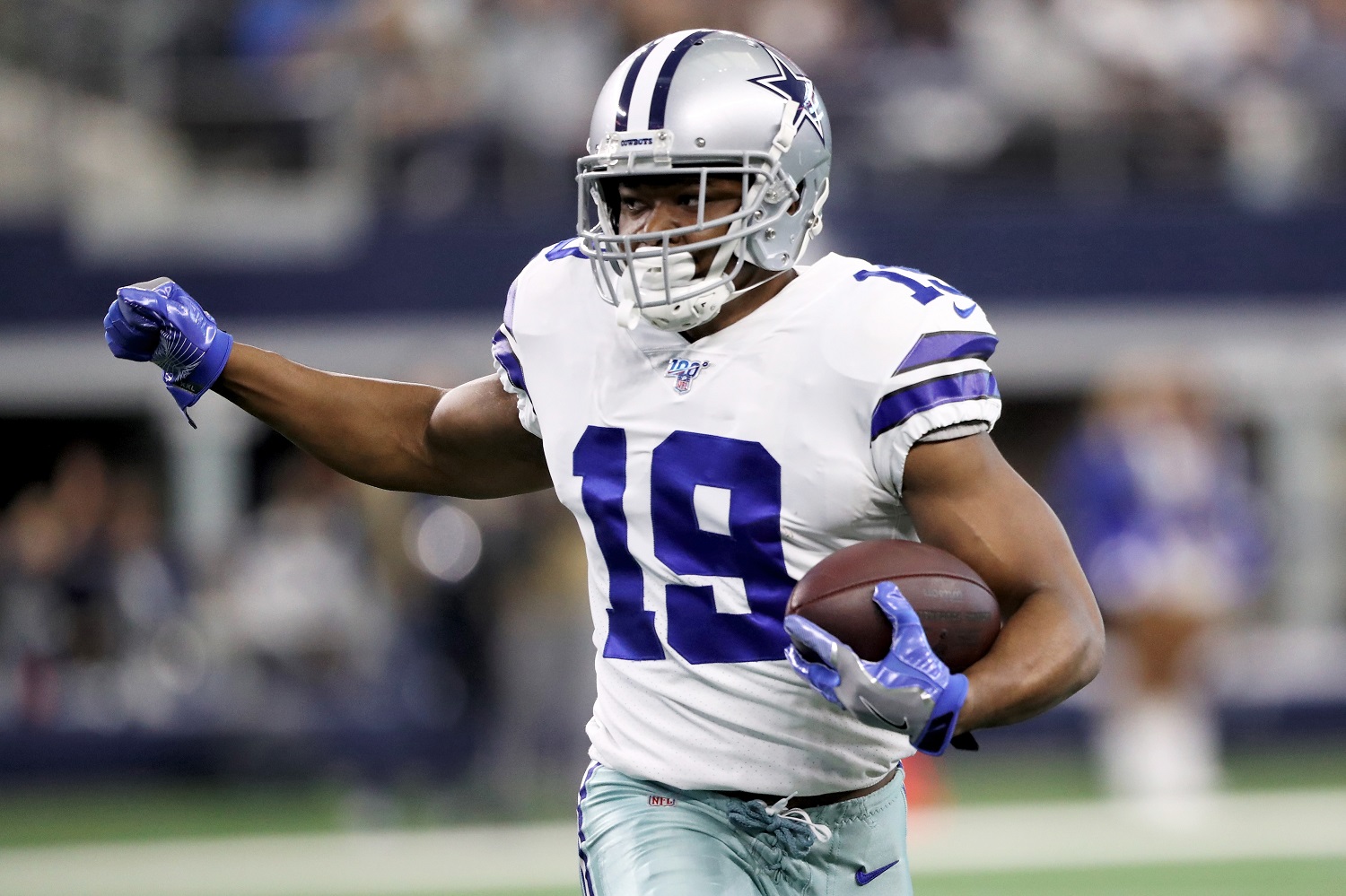 How Concerned Should Dallas Cowboys Fans Be About This Mysterious Amari Cooper 'Injury'?
Dallas Cowboys wide receiver Amari Cooper has missed four straight days of practice but the team isn't saying anything about an injury.
After signing a monster contract this past offseason, Amari Cooper is expected to have a big season for the Dallas Cowboys as part of what should be one of the NFL's most explosive offensive units. But will No. 19 be on the field in Week 1 when the Cowboys visit the Los Angeles Rams?
While the Cowboys are downplaying the situation, Amari Cooper has missed four straight days of practice with a mysterious injury. So what exactly is going on in Big D?
Amari Cooper has been fantastic since joining the Dallas Cowboys
In his first two seasons with the Oakland Raiders after being taken with the fourth overall pick in the 2015 draft, Amari Cooper had 155 receptions for 2,223 yards and 11 touchdowns. He was just the third player in NFL history to have at least 1,000 receiving yards and 70 receptions in each of his first two years, earning him consecutive invitations to the Pro Bowl.
But following a down year in 2017, in which he caught just 48 passes for 680 yards, and a slow start in 2018, Amari Cooper was traded to the Dallas Cowboys following Week 7 for a first-round pick in the 2019 draft, which the Raiders used to draft safety Johnathan Abram. Thus far, the Raiders' loss has been the Cowboys' gain as the former Biletnikoff Award winner has been superb since arriving in Dallas.
After beginning the 2018 season with a 2-3 record without Cooper on the roster, the Cowboys won seven of their final nine games with him and won the NFC East. In that nine-game span, he twice won NFC Offensive Player of the Week and caught 53 passes for 725 yards and six touchdowns, which earned him another Pro Bowl invitation. In his first full season with the Cowboys in 2019, Cooper set career highs in both receiving yards (1,189) and touchdowns (eight).
He signed a $100 million contract in March
As he hit free agency, Amari Cooper made it crystal clear that he wanted to remain with the Dallas Cowboys and proved that by turning down a bigger offer from Washington to remain in Big D to the tune of $100 million ($60 million in guarantees) over the next five years.
Jerry Jones was hoping to sign both Amari Cooper and Dak Prescott to long-term deals but we all know what's been going on with Dak. But at least Jones got his number one receiver locked up. The question right now, however, is whether or not Cooper will be in uniform when the season begins on September 13.
How serious is this mysterious Amari Cooper injury?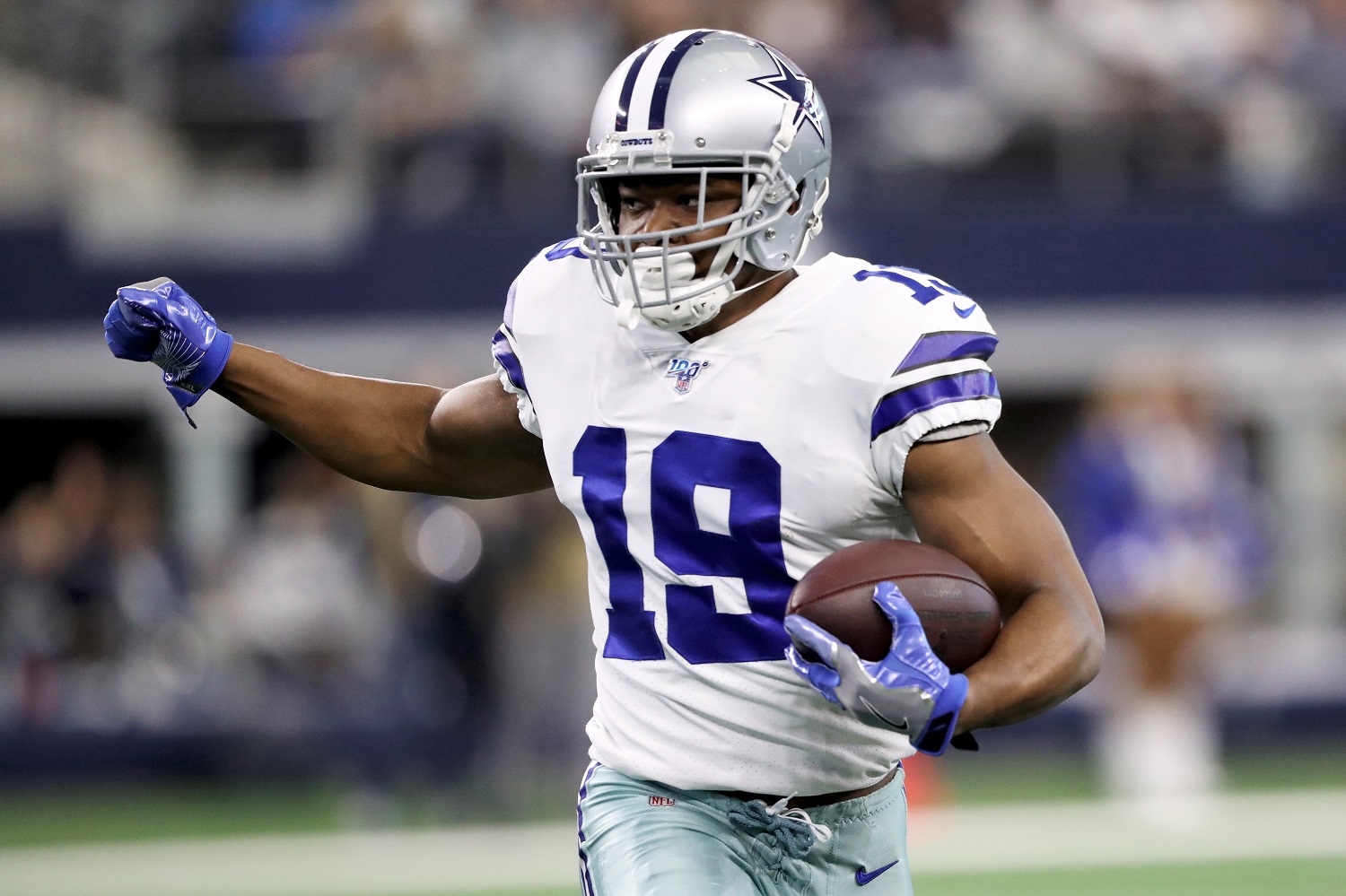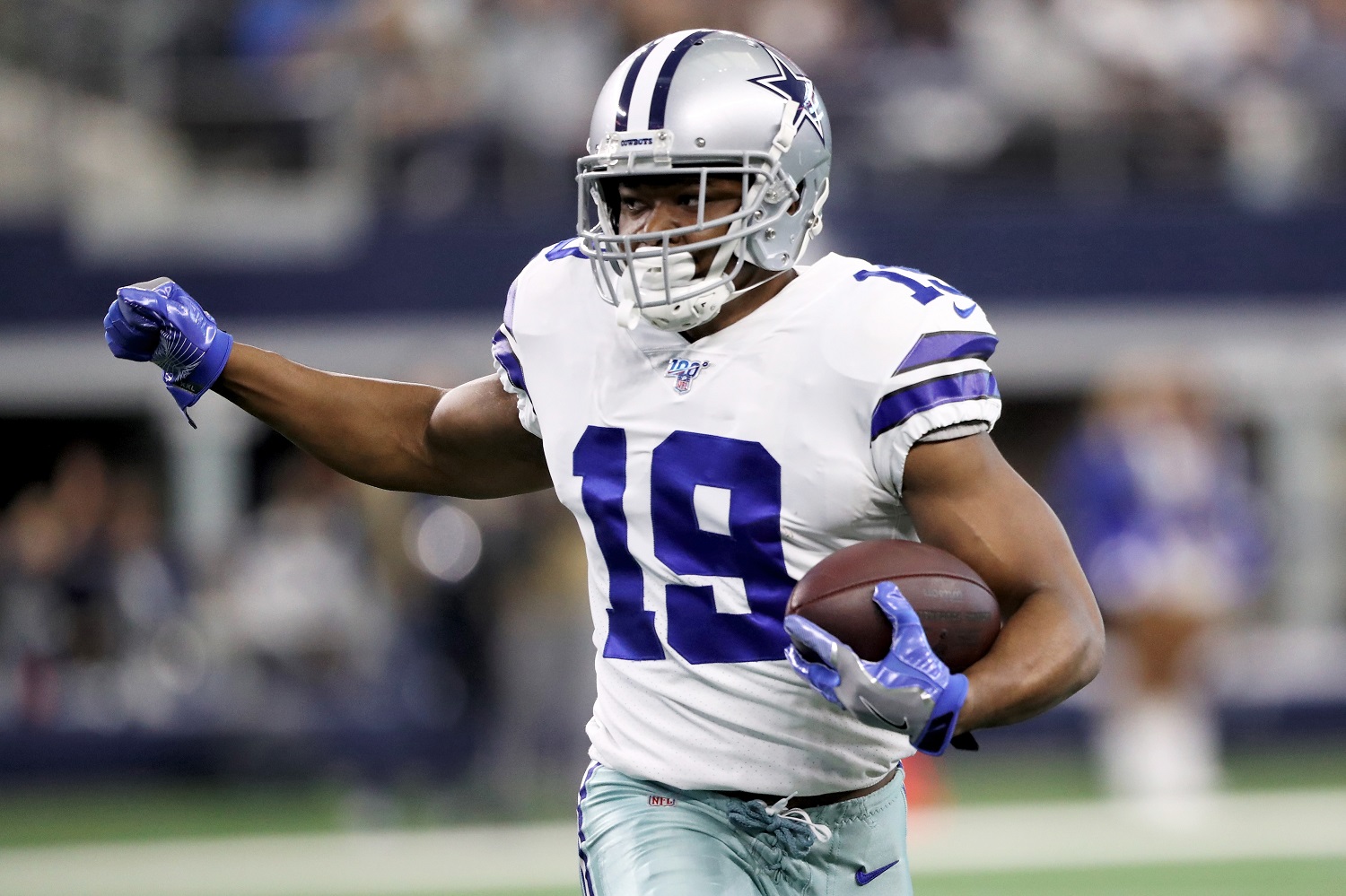 The word coming out of Cowboys camp is that Amari Cooper has missed four straight days of practice as he's dealing with some sort of injury. But Dallas isn't saying anything about what the injury, if it's even an injury at all, might be.
Cooper was seen working with resistance cords on the sidelines on Thursday as opposed to participating in the regular practice, which could be cause for concern. Yes, there are always nagging injuries leading into the start of the season but that's sometimes due to something that occurred in a preseason game. The Cowboys have obviously not played any preseason games this year so seeing Cooper out of practice isn't the greatest sign in the world, especially with the start of the regular season just nine days away.
However, Jerry Jones and head coach Mike McCarthy have been downplaying the issue over the last few days, saying that keeping Cooper out of practice is more about preventing an injury than rehabbing one (h/t DallasCowboys.com).
"We have some of the most sophisticated health measuring systems in place. And, so, some of them are as sophisticated as they can tell you how you're literally, in layman's terms, how your muscles are firing.

"If you've got a player that maybe has been tearing their — just been tearing it up and has been performing at an extraordinary level for him or his measurables in the background, you pull him back some because those are times you could be vulnerable to a pull. That's come into play."

Jerry Jones on Amari Cooper
Throughout his career, Amari Cooper has remained healthy for the most part, appearing in 77 of a possible 80 games in his five seasons in the league. He has announced in the past that he deals with plantar fasciitis, which causes inflammation in the heel and foot but it's clearly not kept him from producing on the field. So maybe this is actually nothing at all. Or maybe it is. But at least he's still been in full pads and is still putting in work. At this point, it seems likely that he'll be ready to go for Week 1 but even if he isn't, Michael Gallup and CeeDee Lamb will be ready to pick up the slack.
While there is definitely some concern from Cowboys fans over Amari Cooper, it's certainly not time to hit the panic button just yet.