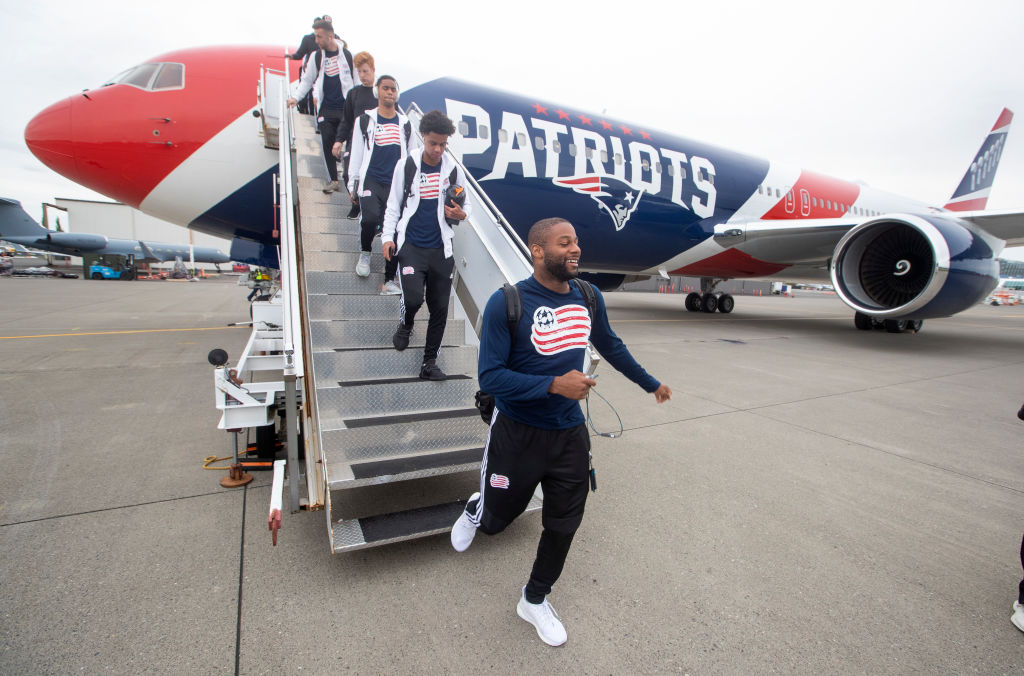 How Do NFL Football Players Travel and How Expensive Is It?
The way NFL players travel varies by team. Here's a general look at how NFL teams regularly get from game to game.
One thing football fans usually don't consider is how NFL players travel. One thing that's for certain is that they don't take commercial flights with "regular" travelers. Many people probably think all NFL teams have private airplanes they use to travel, but that's not true of all 32 clubs.
The way players travel, and thus the cost, varies by team. Here's a general look at teams' travel methods, to give you an idea of how NFL players get from game to game.
One NFL team travels via a private airplane
You may be surprised to learn that only one team has a private airplane. What's not surprising, however, is that it's the Patriots. They bought two used Boeing 767s in 2017.
American Airlines used to fly these planes, and the team likely bought them because they are large and a relative bargain used. The plane seen in the above tweet, a 767-323ER, uses domestic first-class recliner seats, set up in a 2-3-2 and 2-2-2 configuration, each with its own entertainment systems. Its home base is Providence's TF Green Airport.
Other NFL teams fly charter
The other 31 NFL teams use charter flights for road games, which feels like flying private without the expenses. The big three airlines — American, Delta, and United — transport most of the teams. Interestingly enough, American and United dropped some teams recently after realizing they could make more by using those planes for regular commercial service.
In an email to ThePointsGuy, Delta said it has "trademarked the tag, 'Official Airline of Champions'" because the company has carried so many winners — more than 10 Super Bowl winners since 2000. Delta also says it's the largest sports charter organizations.
Now, Virgin Atlantic also gets some work from NFL teams. With the league having multiple games in London, the British company is the airline of choice. Some of the franchises dropped by the big airlines subsequently partnered with small carriers, namely Atlas Air and Miami Air.
How expensive is travel for NFL teams?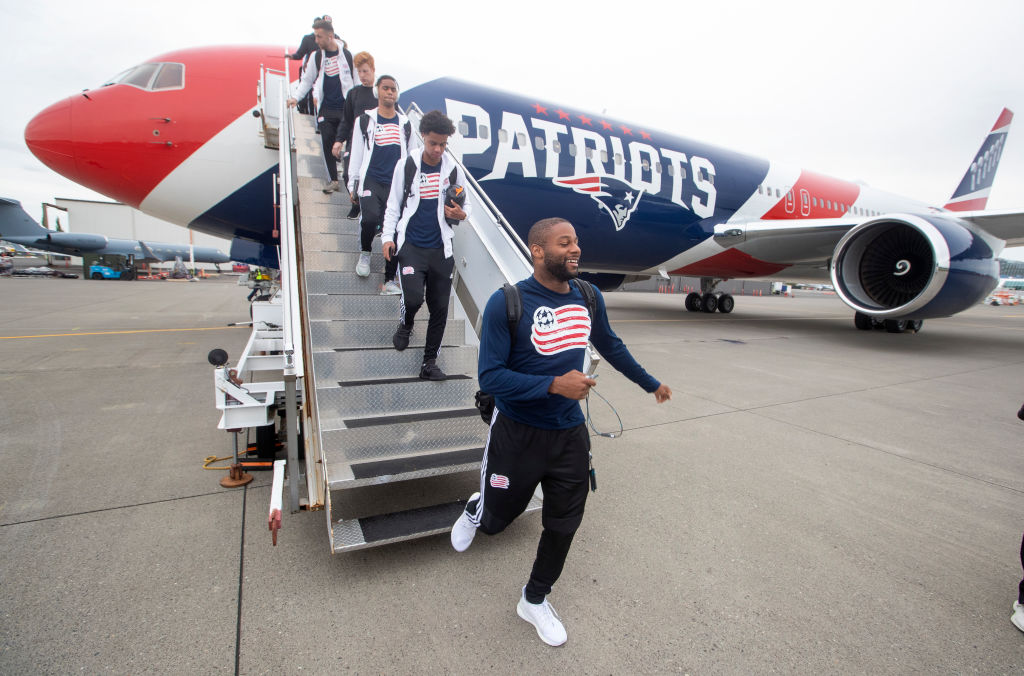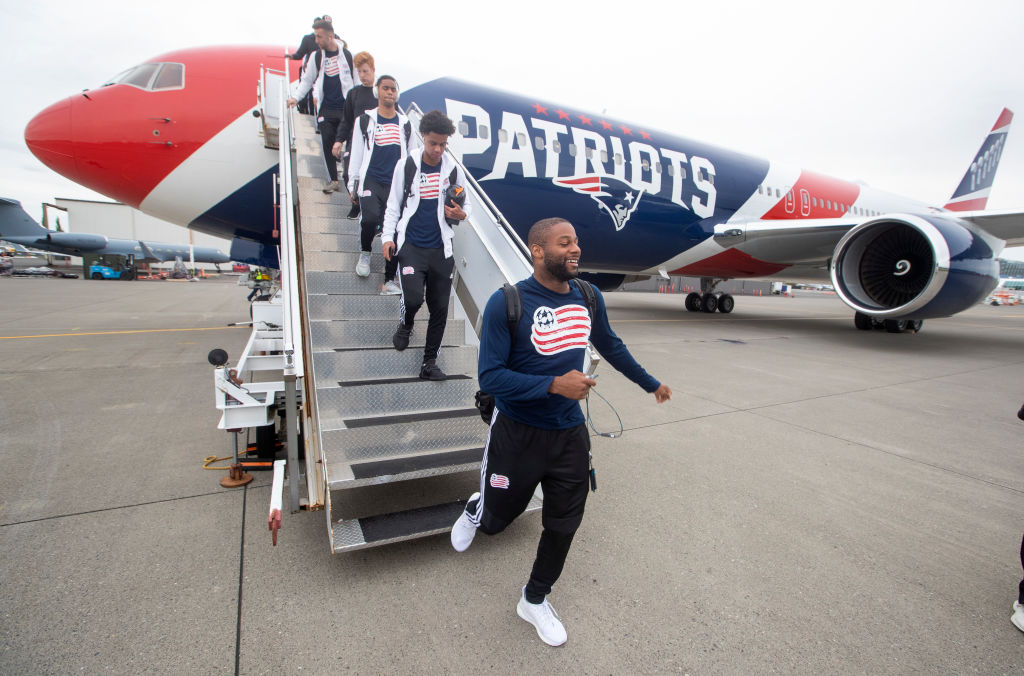 The question is always about money. How much does it cost the teams to travel? The answer is a lot. Securing team charters is increasingly difficult because commercial airlines are often flying at nearly full capacity.
According to Sports Business Journal, teams spent an average of almost $4 million to travel in 2017 — double the year before. This is expected to continue to rise in the coming years, which led the league to consider other options to reduce travel costs, including possibly negotiating on behalf of a group of franchises with a single carrier or investing money in a company that would secure long-term rights to a specific airline's jets.
The latter plan is similar to what the NBA does, while MLB and NHL leave travel decisions to individual teams. Another cost required of teams when they travel to away games is player per diems. Unlike travel costs, these are the same for all teams.
Per the collective bargaining agreement with the players' association, players must be reimbursed up to $122 per day for meals if they're not provided by the team — and airline meals don't count as being team-provided. So, if those meals are satisfactory to NFL players, they can pocket the reimbursement money.