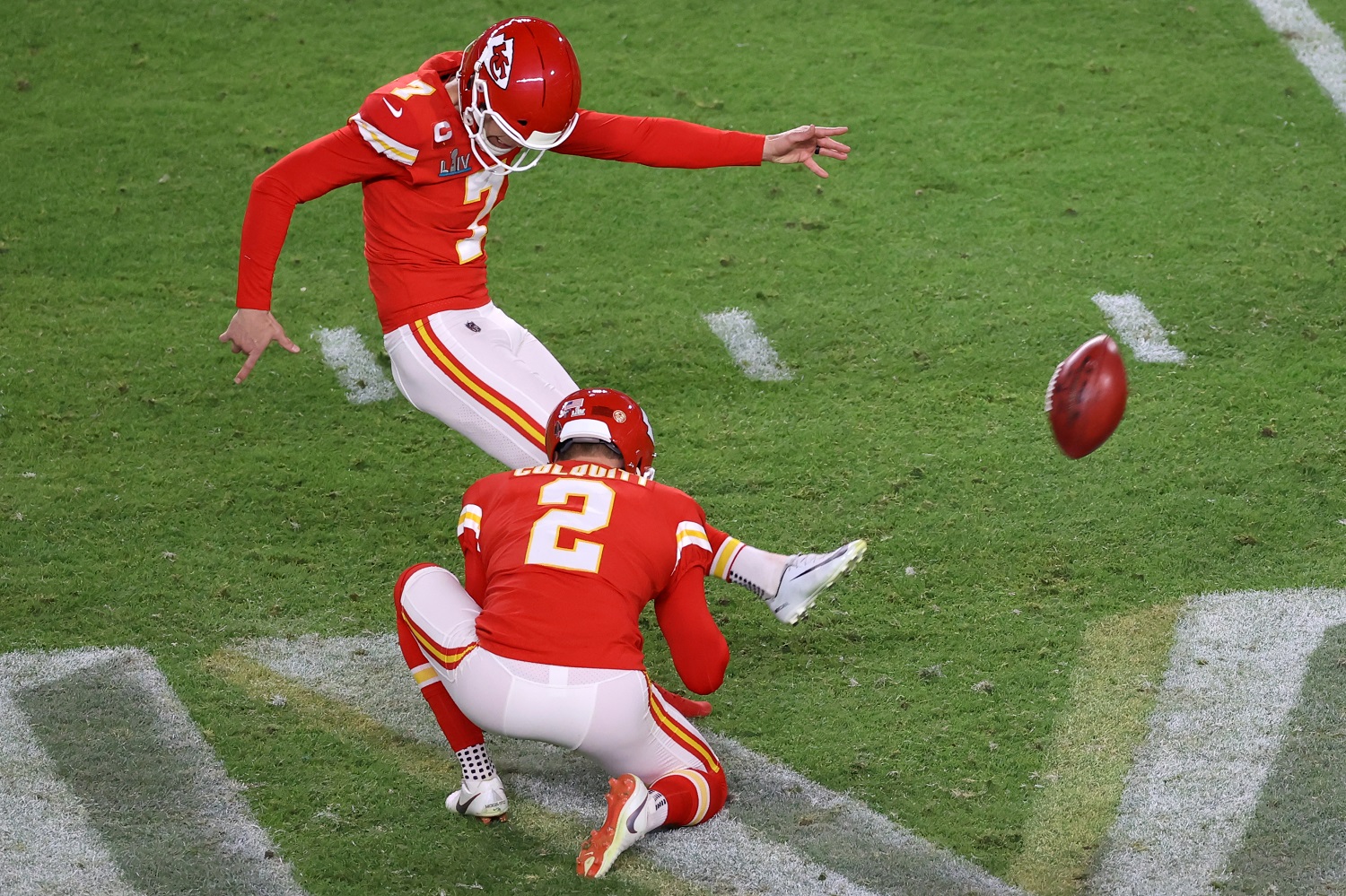 How Is the NFL Kicking Ball, or K-Ball, Different From the Regular Ball and Why Was It Introduced in the First Place?
A look at how the NFL kicking ball, otherwise known as the K-Ball, is different from the regular football and why it can cause problems.
The NFL has used a special kicking football, otherwise known as the K-Ball, for more than 20 years now but it might just be time to get rid of it. Not all kickers and punters are fans of the K-Ball anyway and it's actually starting to cause quite a few problems as more and more teams are choosing to run a play instead of kicking on fourth down, which creates issues not only for teams but for NFL referees as well.
So how is the K-Ball different from a regular NFL football and why was it ever introduced in the first place?
The NFL introduced the K-Ball as the league thought kickers were doctoring footballs, which they were
The NFL first introduced the K-Ball in 1999 as the league thought kickers and punters were doctoring regular footballs to make them fly higher and straighter, which, as it turns out, was absolutely true and it was actually quite the art form.
In 2015, Vice.com spoke with a number of kickers and punters on the methods they used to tinker with footballs before the kicking ball was introduced and the stories were quite fascinating. Former NFL placekicker Michael Husted, who played nine seasons with the Buccaneers, Raiders, Redskins, and Chiefs, said he would go into the equipment room every Monday and break in the noses of 36 footballs by slamming them on the end of a table or a door jamb.
He would then inflate them as high as 30 psi (the standard for an NFL football is between 12.5 and 13.5) before putting them in a sauna for two days before letting the air out and putting them in the sun. What that process did was soften the leather and broaden the sweet spot. The ball would be then be inflated to normal pressure but was essentially a completely different football at game time.
Three-time Pro Bowl punter Reggie Roby would sit and rub footballs with a piece of Astroturf to break it in. Former Jaguars, Bills, and Giants kicker Mike Hollis would overinflate balls and would rub them down with a wet towel. He would also take a heavy weight plate, place it on top of the football, and then stand on it and roll it around. Others would soak balls in evaporated milk or lemon juice. Some would microwave footballs or bake them in the oven. The methods were endless and the NFL had finally had enough.
How is the K-Ball different from a regular NFL football?
It's not as if the kicking ball is a different size than a regular NFL football. It's just that they're considered harder and slicker than the average ball. When the K-Ball was first introduced in 1999, the original goal was that every kick had a new ball. When that didn't work, a dozen K-Balls were rotated throughout a game to ensure that each one was kicked the same number of times.
But after Tony Romo, serving as a holder, was unable to handle a brand new ball in a Dallas Cowboys' playoff game in 2007 against the Seattle Seahawks, a fumble that cost the Cowboys a win, the rules were changed again. The dozen balls were numbered 1-12 and ball No. 1 was used on the initial kickoff and remained in play until it was no longer an option, at which point K-Ball No. 2 was used and so on and so forth.
Today, according to Rule 2, Section 2 of the NFL Rulebook, six new footballs are shipped directly to the Referee of each game and are opened in the officials' locker room exactly two hours and 15 minutes prior to kickoff. The K-Balls are all specifically marked by the Referee and used only in kicking situations.
It's time to get rid of the kicking ball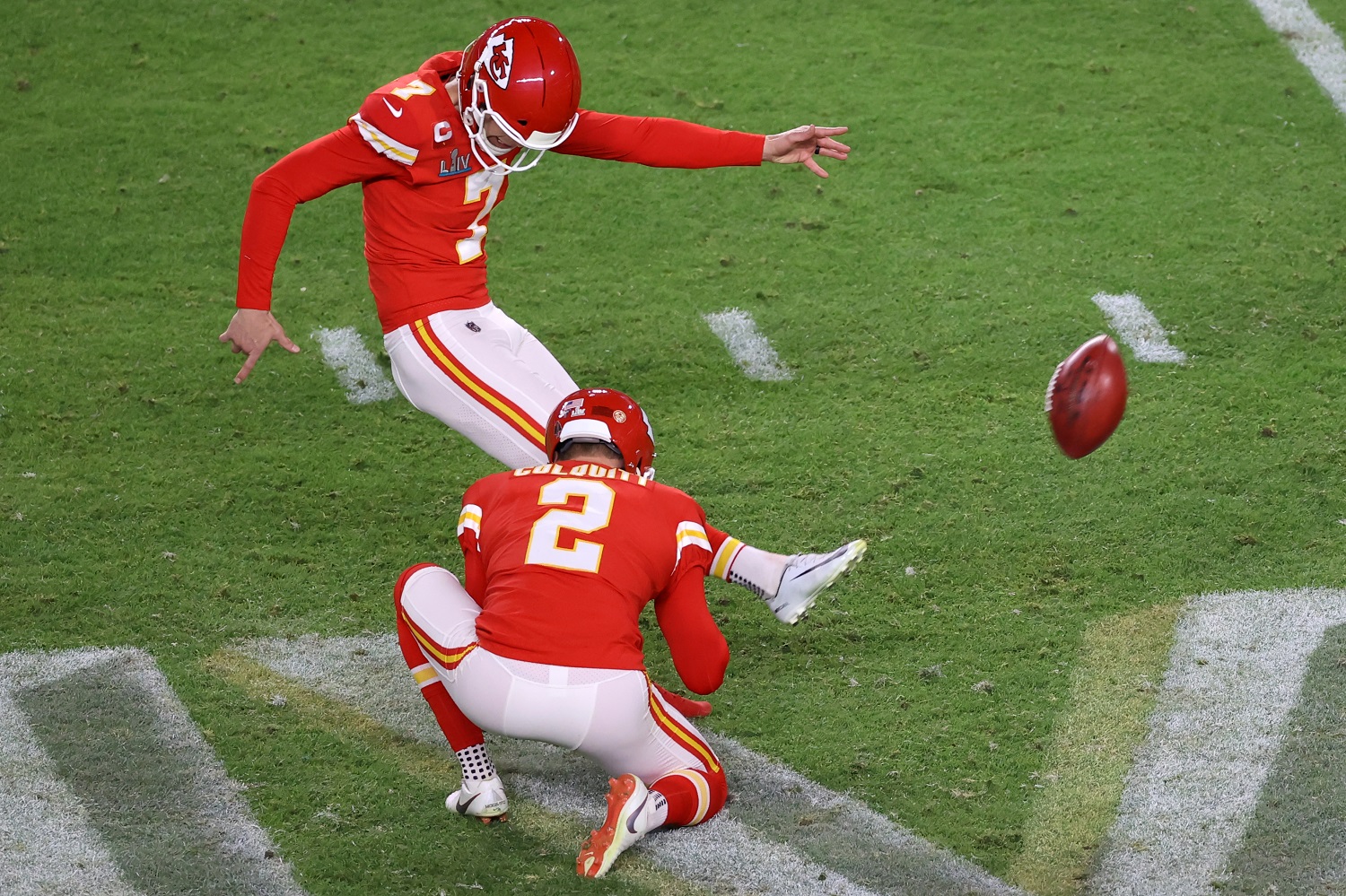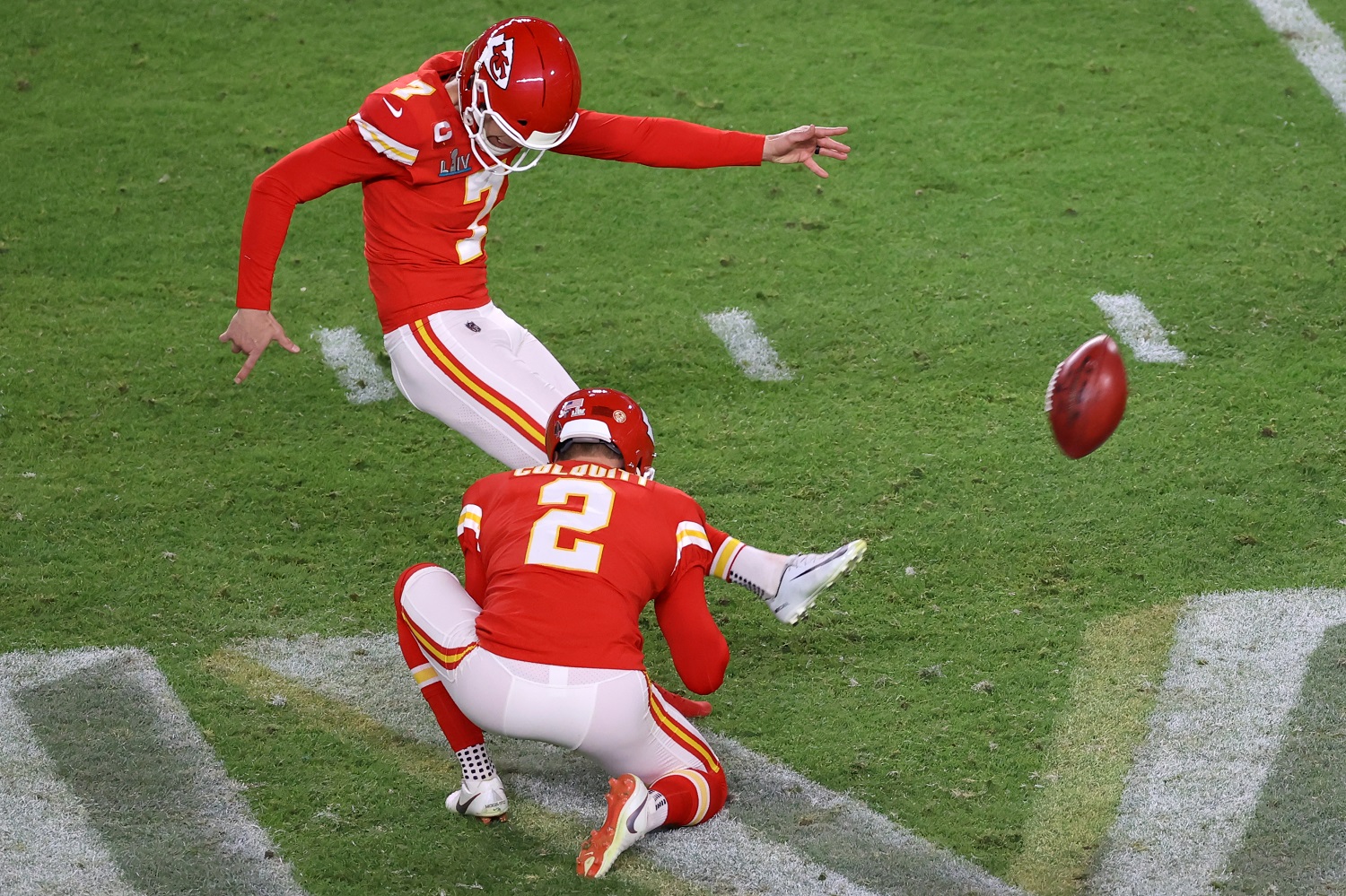 The K-Ball experiment has gone on long enough, don't you think? The NFL tried for years to make things more difficult on kickers and punters but the whole thing has simply run its course.
The kicking ball slows down the game and referees sometimes don't even know when teams are going to run a play instead of kicking and it's becoming an extremely bothersome issue. Let's say that a team comes up just short of a first down on a third-down play and is trying to rush up to the line for a quick fourth-down sneak to throw the defense off. But the referee has already brought in the K-Ball, which, as mentioned, can only be used in a kicking situation. So the game then has to be stopped to switch out the ball, which has to be frustrating for those on the field.
And seeing as how kickers are consistently hitting long field goals these days, which the NFL was trying to make a lot more difficult with the K-Ball, what's the point of even having them anymore? It's not uncommon to see field goals of 50+ yards anymore so the league really just needs to retire these things.