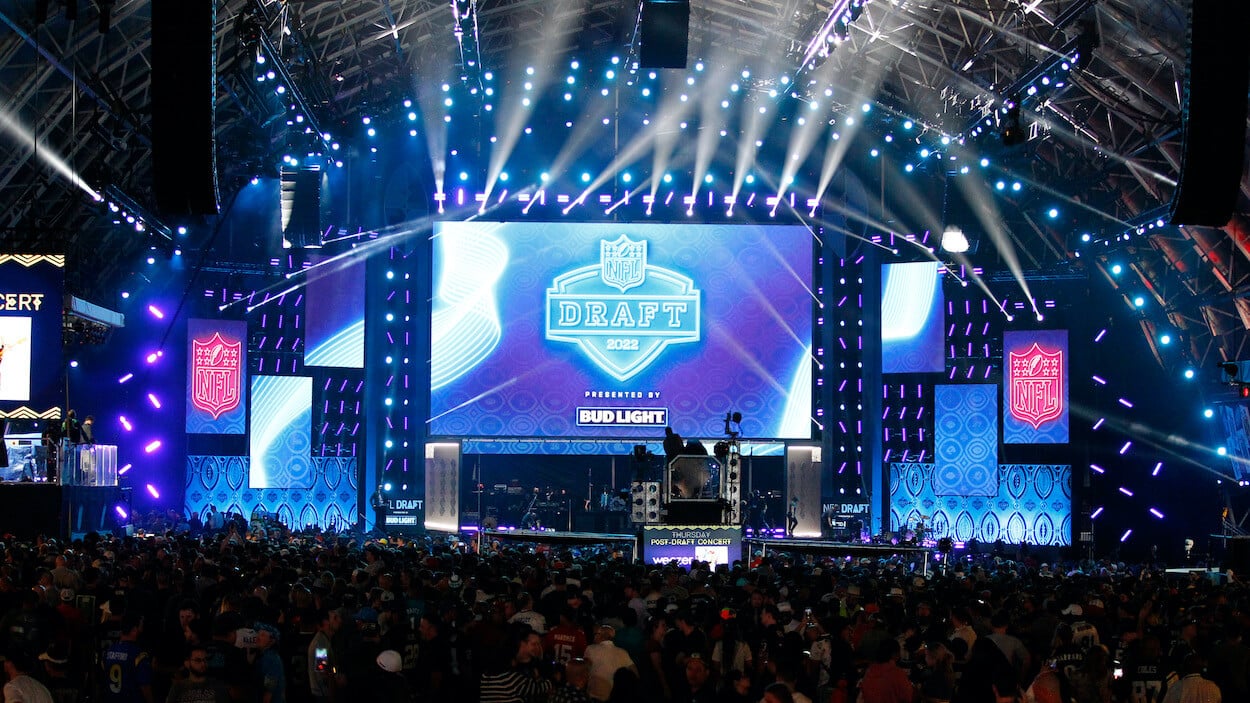 How Many Rounds (and Picks) Are In the NFL Draft?
With the 2023 NFL Draft here, we'll answer the common questions, how many rounds is the NFL draft? And how many picks are in the NFL draft?
The 2023 NFL Draft will take place over three days from Thursday, April 27, to Saturday, April 29. Here is what you need to know about how many rounds are in the NFL Draft (which stays the same every year) and how many picks are in the NFL Draft (which can vary slightly each year).
How many rounds are in the NFL draft?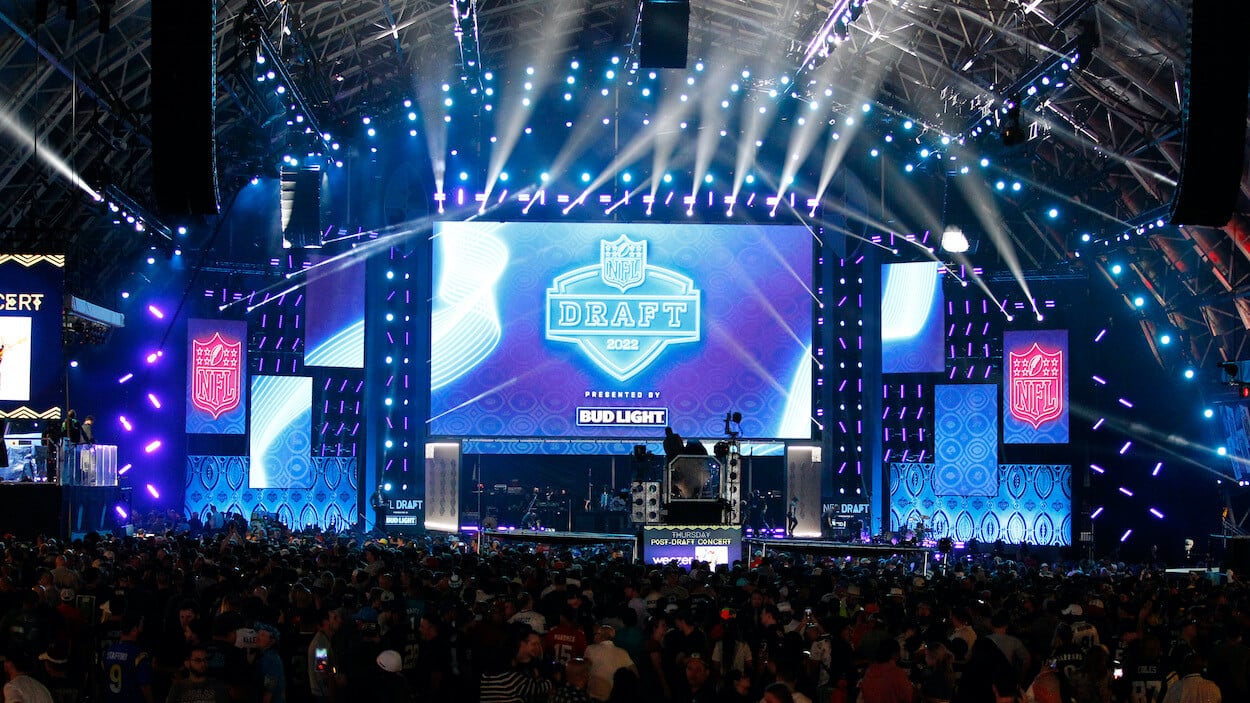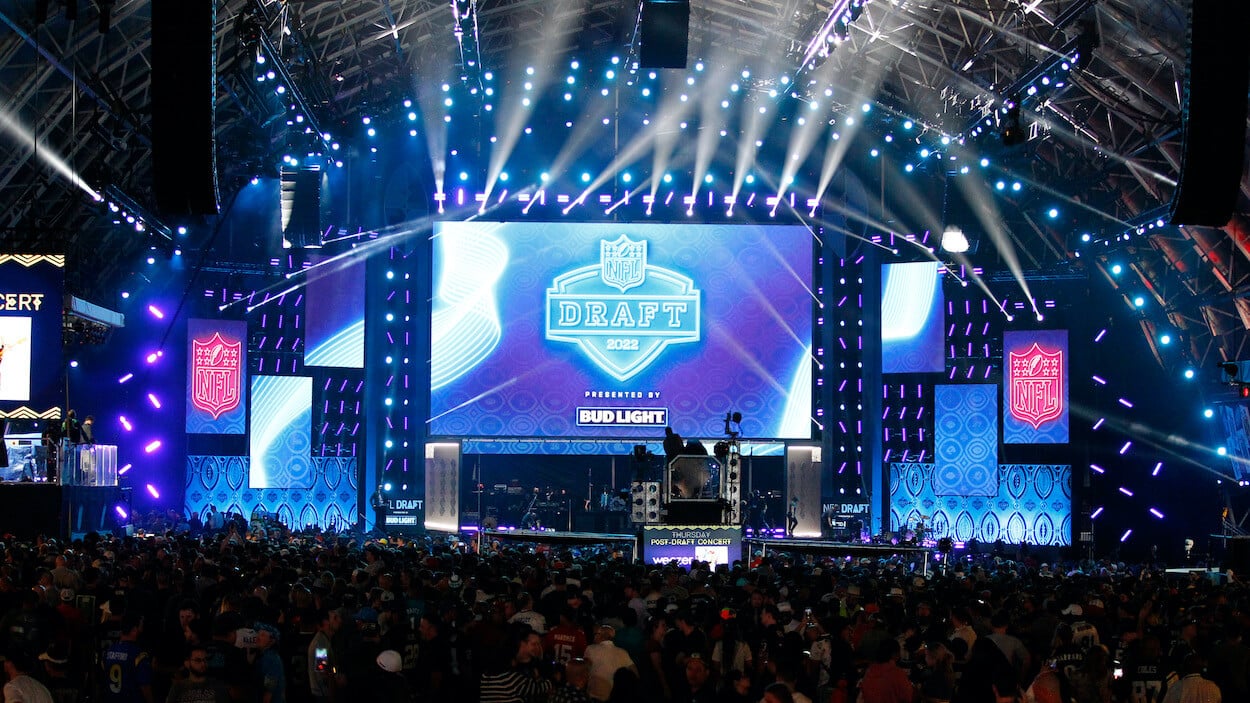 There are seven rounds in the NFL draft.
The NFL started in the 1920s, but the first NFL draft wasn't until 1936. That inaugural draft had nine rounds, and the first-ever pick was University of Chicago halfback Jay Berwanger, who was also the first winner of the Downtown Athletic Club Trophy (which is how the Heisman Trophy).
The annual selection meeting increased in rounds every year after that, peaking at 32 rounds from 1943 to 1948. In the 1960s, the draft would drop to 20 rounds and then 17 by the end of the decade. Then, In 1977, the draft would constrict again, this time to 12 rounds.
In 1993, the draft went to eight rounds, and finally, in 1994, the draft started the seven-round format we know today.
For the 2023 NFL Draft, Round 1 starts at 8 pm ET on Thursday. Rounds 2 and 3 begin at 7 pm ET Friday, and Rounds 4 through 7 kick off at noon ET on Saturday.
How many picks are in the NFL draft in 2023?
In the current seven-round format, each of the 32 NFL teams starts with one pick per round to give the NFL draft a 224-pick base.
After that, the NFL awards teams up to 32 compensatory picks to franchises that lose more free agents than they sign. If the formula that decides these picks doesn't get up to 32, the balance are given as supplemental compensatory picks at the end of the seventh round to teams in reverse record order.
These days, there are also special compensatory picks "to promote equal employment opportunities and an inclusive workforce within NFL clubs," per NFL operations.
This year, there were five special compensatory picks given out on top of 30 compensatory picks and two supplemental compensatory picks. That adds 37 picks to the 224-pick baseline for 261 picks total.
However, in the 2023 NFL draft, there are only 259 picks. That's because the Miami Dolphins lost their first-round pick for tampering with Tom Brady, and the Houston Texans lost a fifth-round pick for salary cap violations related to Deshaun Watson.