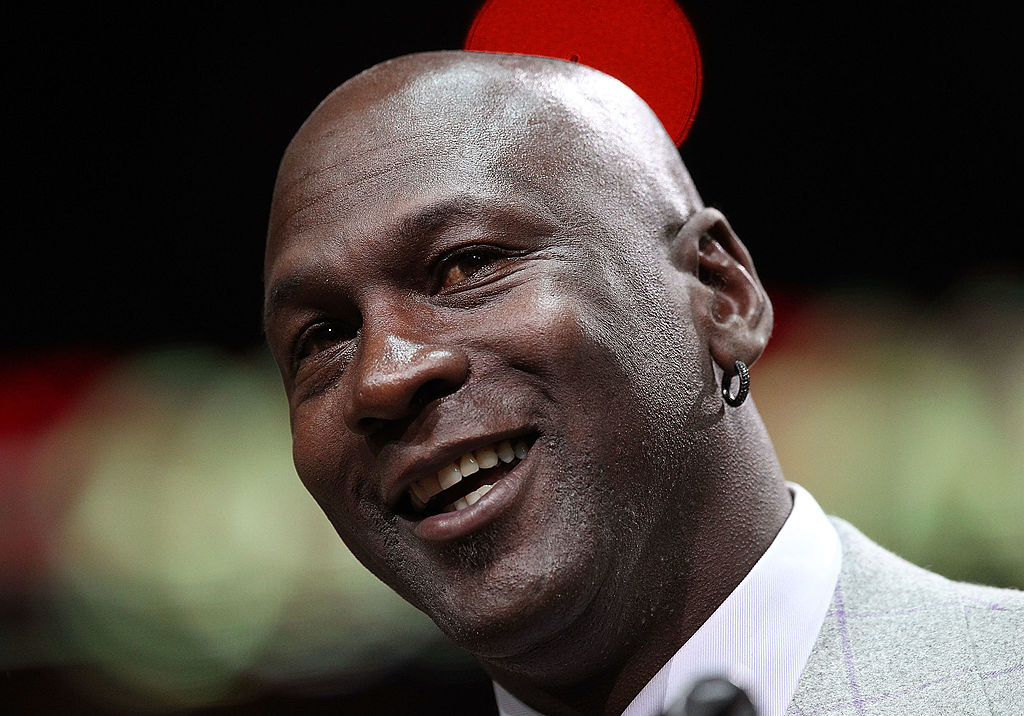 How Michael Jordan's Iconic 'Be Like Mike' Gatorade Commercial Strangely Ignited His Grudge Against Disney
The story of how the legendary "Be Like Mike" Gatorade commercial featuring Chicago Bulls superstar Michael Jordan came to be.
Throughout the years, Michael Jordan has been a part of some of the greatest TV commercials in history, at least ones involving sports anyway. There was his classic McDonald's spot with Larry Bird and the best game of H-O-R-S-E ever played. He was joined by Spike Lee's Mars Blackmon character for numerous Nike spots. However, one of his most famous ads was the first one he ever made for Gatorade, the iconic "Be Like Mike" commercial that left that song in your head for days.
This is the story of how the "Be Like Mike" Michael Jordan commercial was put together and how it sparked a grudge against one of the biggest brands in the world.
Michael Jordan signed with Gatorade in 1991 following his first title with the Chicago Bulls
In 1991, Michael Jordan won his first championship with the Chicago Bulls and had become the biggest sports star on the planet. Gatorade, who at that time was owned by Chicago-based Quaker Oats, wanted to cash in on the Windy City's biggest attraction and succeeded in stealing Jordan away from Coca-Cola. They signed MJ to a 10-year/$13.5 million deal and promised him that he would be the company's sole endorser, which he was for years.
The original idea involved Jordan dunking to a song from Disney's 'The Jungle Book'
The original idea for Gatorade's first commercial for Michael Jordan actually involved the classic 1967 Disney film, The Jungle Book. The spot would involve Jordan dunking to the song "I Wan'na Be Like You" from the film. However, advertising executive Bernie Pitzel, whom Gatorade had brought in at the last minute, didn't like the idea at all. Nike had shown Jordan's dunk highlights for years and Pitzel wanted something different for Gatorade. He wanted to show kids looking up to Jordan with that song playing but Disney wanted somewhere in the vicinity of $350,000 to use the track for a five-week run and Gatorade wasn't willing to pay that.
So Pitzel came up with a new plan. He still liked the idea of having kids involved in the spot but wanted to create a song that Gatorade could own and use forever. He actually wrote the lyrics to "Be Like Mike" in four hours on a napkin at an Italian restaurant and then hired jingle specialists Steve Shafer and Ira Antelis to do the music, which the duo completed in about 15 minutes. The rest, as they say, is history.
'Be Like Mike' was a smash and Michael Jordan held a grudge against Disney
The "Be Like Mike" spot was an instant hit for Gatorade and has become one of the most-remembered commercials of Michael Jordan's career. However, in true Michael Jordan fashion, he held a grudge against Disney for making things difficult, even though the commercial wouldn't have been as iconic had The Jungle Book track been used. Ira Antelis, one of the composers of "Be Like Mike" who later went on to write the "I'm Lovin' It" jingle for McDonald's, spoke on the topic of the negotiations between Gatorade and Disney breaking down and how Jordan refused to take part in a classic line following championship victories.
"They couldn't negotiate it, which I think is one of the reasons why when Michael Jordan won all his championships, he would never say, 'I'm going to Disney World.' I think he still resented it."

"Be Like Mike" composer Ira Antelis on Michael Jordan's grudge with Disney
Classic Michael Jordan commercial. Classic Michael Jordan grudge.