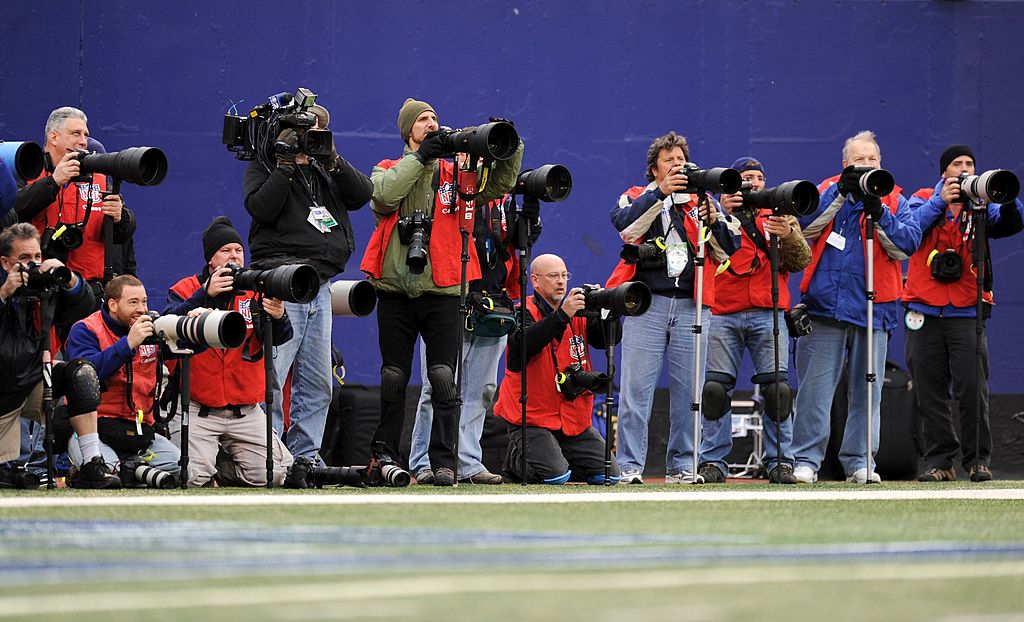 How Much Do NFL Photographers Make?
NFL photographers are always in the thick of the action so that they can get the best shot. How much does this dream job pay?
The NFL is one of the highest-profile sports leagues in the world. It's popular both in the U.S. and abroad. People in each NFL city, as well as pretty much every other city or town throughout the nation, tune in every Sunday (or Monday night). Because of the focus on the sport, media coverage is intense. The games are broadcast on TV and covered on the internet and newspapers.
Because of this excessive coverage, there are typically many photographers at an NFL game. Have you ever thought about how much one might make? Let's dive into the world of NFL photography — what they do, how much equipment costs, and how much they get paid.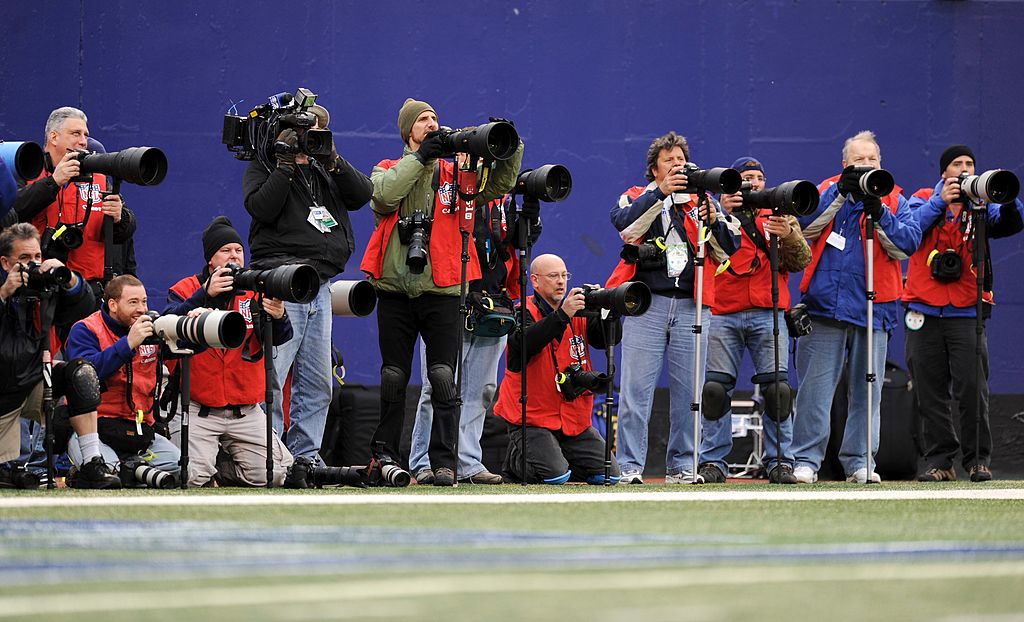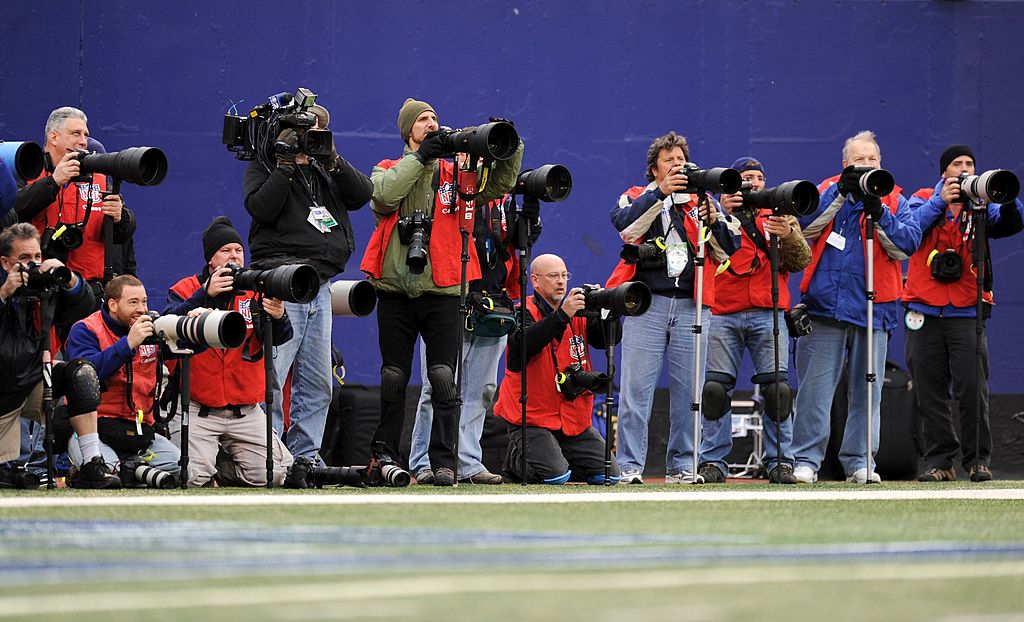 How to become an NFL photographer and what the job entails
You may have noticed photographers on the sideline of every NFL game. There are many of them, covering the game from multiple angles. Two types of photographers shoot photos for the NFL: 
Photographers employed by a media outlet or newspaper. 
Photographers employed by the NFL or an NFL team. 
Both of these photographers take pictures of the game as well as player photos. While there are no strict requirements to photograph the NFL regarding your level of education, you do need to have a wealth of experience with sports photography. 
To gain entry to this profession, you'll need a solid portfolio of sports action shots (preferably football). Photographing local high school and college games is a good first step. By getting to know people in football, you'll get access to higher levels as your work improves and it gets more exposure. 
To get hired by the NFL (or by a media outlet that covers the NFL), you'll need to apply for an opening at either the NFL or one of those media outlets. The NFL offers internships for photographers that are a good way to get one's foot in the door.
By either working for an NFL team, a media outlet, or the league itself, you can work your way down to the field level by developing a good portfolio, making the right connections, and taking any available opportunity to photograph football action. 
How much does equipment cost?
While being on the field for an NFL game is definitely a perk of the job, one of the disadvantages of photographing the NFL is the cost of equipment. You need to have state of the art equipment, and it does not come cheap. 
As a photographer for AllSport, Elsa Hasch filmed all kinds of historic sporting events. One of those events was Super Bowl XXXV between the Baltimore Ravens and New York Giants at Raymond James Stadium.
This was Hasch's third Super Bowl she covered. According to Hasch, she had invested over $30,000 into her equipment and would need to invest $20,000 more to make sure everything she was using was up to date. 
How much do NFL photographers make? 
As far as what NFL photographers can charge, it varies. Some sports photographers have an hourly rate that can range anywhere from $50-$300. Some may charge a flat rate for a longer time period providing coverage. This flat rate for anywhere from four to eight hours of coverage can range anywhere from $500-$3,000.
What an NFL photographer charges depends on a few things. Their level of experience plays a part. How many games have they covered before? If they're well-versed in how to shoot the game, they can likely charge more. 
Another factor is how important the game is. A mid-August preseason game is going to net a lot less than a playoff game or the Super Bowl. 
It may not be the most lucrative gig in the world, but there aren't many ways to get closer to NFL action than this one.