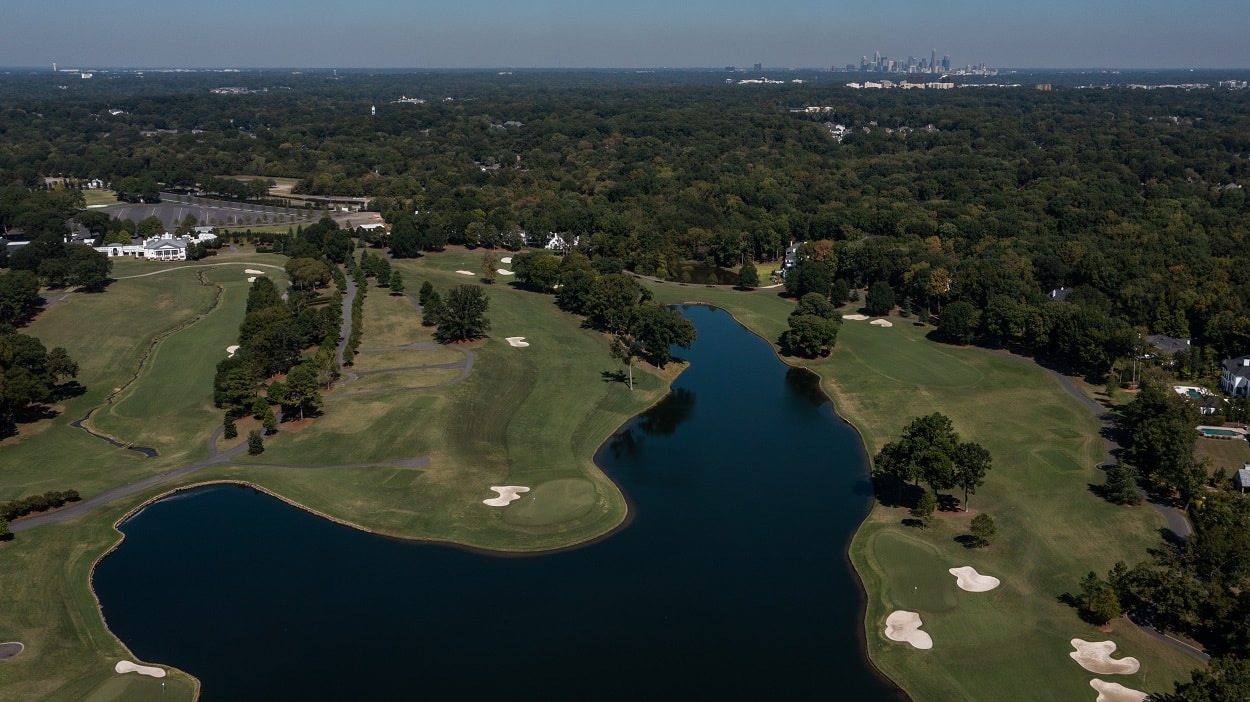 How Much Does It Cost to Play Quail Hollow Club?
A look into membership costs for Quail Hollow Club in Charlotte, North Carolina.
While Quail Hollow Club was first established in 1959, the 18-hole championship golf course didn't open until 1961.
Located just south of downtown Charlotte, North Carolina, the original course layout was designed by George Cobb, whose list of designs also includes the famous par-3 course at Augusta National Golf Club and Atlanta's East Lake Golf Club, home of the PGA Tour Championship.
Arnold Palmer modified a few holes in 1985, and Tom Fazio has done several redesigns, the latest over a two-year stretch from 2014 to 2016 in preparation for the 2017 PGA Championship.
Quail Hollow hosted the PGA Tour's Kemper Open from 1969 to 1979 and the senior tour's PaineWebber Invitational from 1983 to 1989. It now serves as the regular host of the PGA Tour's Wells Fargo Championship. The club is also the host of the 2022 Presidents Cup and will host its second PGA Championship in 2025.
How much does it cost to become a member at Quail Hollow Club?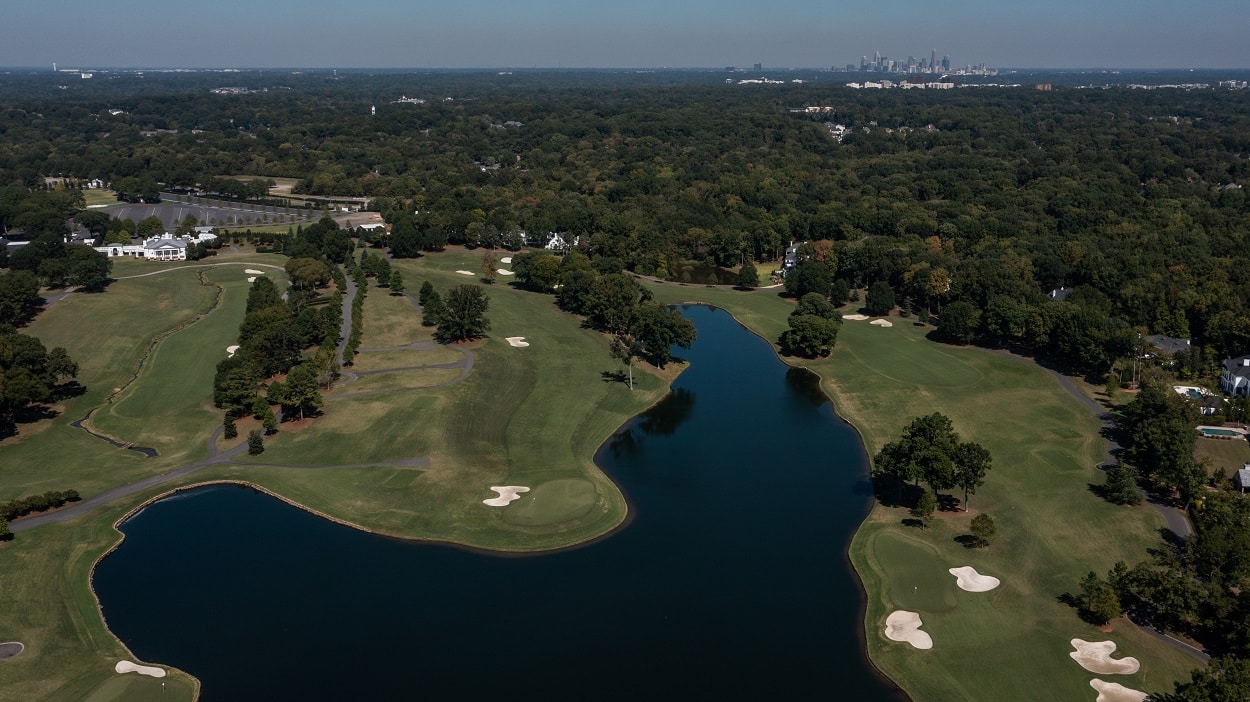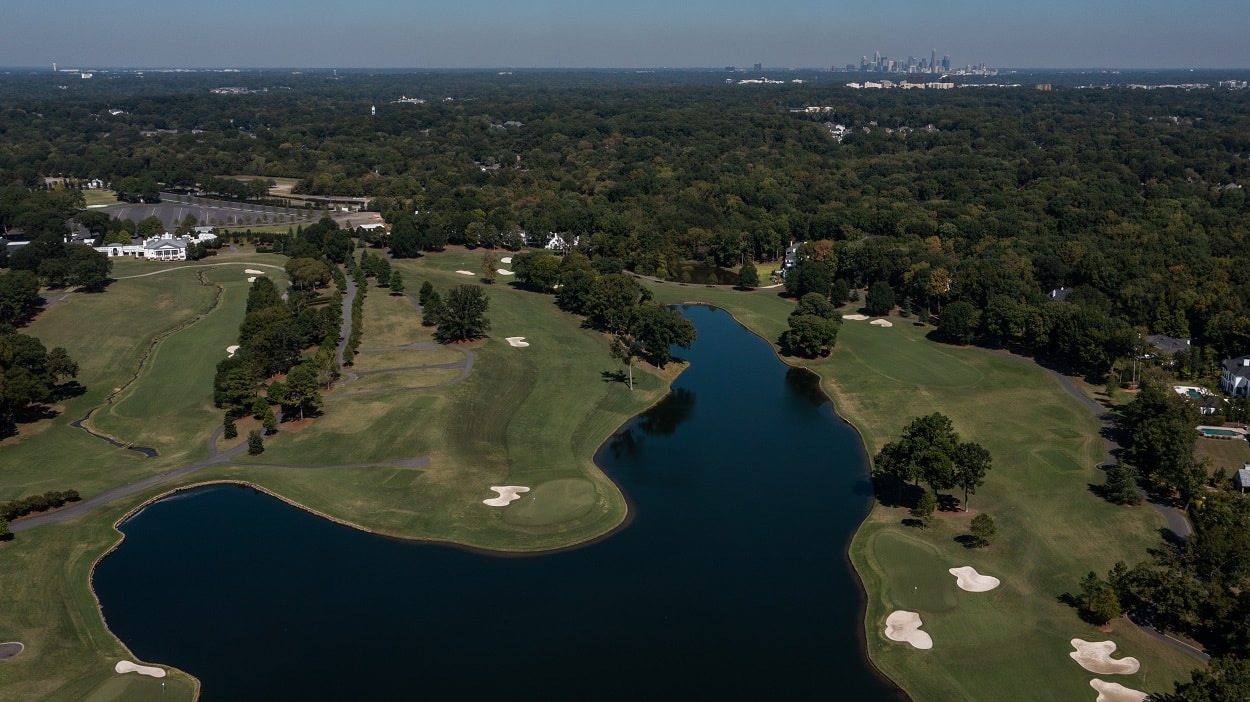 Unfortunately for the general public, Quail Hollow Club is a private facility, and its 7,576-yard, 18-hole layout is routed between several multimillion-dollar homes in the bordering neighborhood, one of which is owned by 2012 U.S. Open champion Webb Simpson.
As it goes with most private clubs, Quail Hollow's official website doesn't offer up its membership costs. However, our pals at Golf Digest report that membership at the highly exclusive club comes with a $100,000 initiation fee and monthly dues of $800.
But that's only if you're lucky enough to get in. The facility only has approximately 300 members, and admittance is only granted to those who receive a recommendation from a current member. So if you can swing all that, you can swing away at Quail Hollow Club.
But if not, just make friends with a member and land a tee time that way, saving yourself six figures.
Like Sportscasting on Facebook. Follow us on Twitter @sportscasting19 and subscribe to our YouTube channel.