How Much Does It Cost to Buy an NBA Team?
Owning your favorite NBA team is a dream for many people. For a select group of rich people, however, it is a reality. Everyone understands that becoming even a part-owner takes a lot of money, but the media rarely highlights the actual process when these purchases become official. That process is complicated by the increasing price for even the most downtrodden NBA teams. 
The road to NBA ownership begins with a rulebook
Buying a team isn't as simple as showing up at Commissioner Adam Silver's office with a giant bag full of cash. Interested parties must follow protocols. After agreeing on a price with the previous owner, the prospective buyer must be approved by the Silver and request a transfer of ownership.
If the owner is selling 10% or more of his interest in the team, they have to pay $50,000 to cover any expenses the request may incur for the league; attorney's fees for example. Once all affected parties and the commissioner agree, 75% of the NBA's Board of Governors will vote to approve the transfer before completing the deal and bringing a new owner into the fold. 
The NBA has also openly discussed expanding the league in the future. Different rules exist for this endeavor. To start a team, you must submit a $1 million application fee and write an application that the commissioner is under no obligation to review. The written application has to state where your franchise will be located and any other pertinent information.
If your application catches the commissioner's eye, they will forward your request to the Board of Governors who must reach a 75% majority to add the new franchise. If you are let in, whatever is left of your application fee will be put toward your membership fees. The NBA will deduct expenses and return the rest to you if you are barred from moving forward.
How much do NBA teams cost?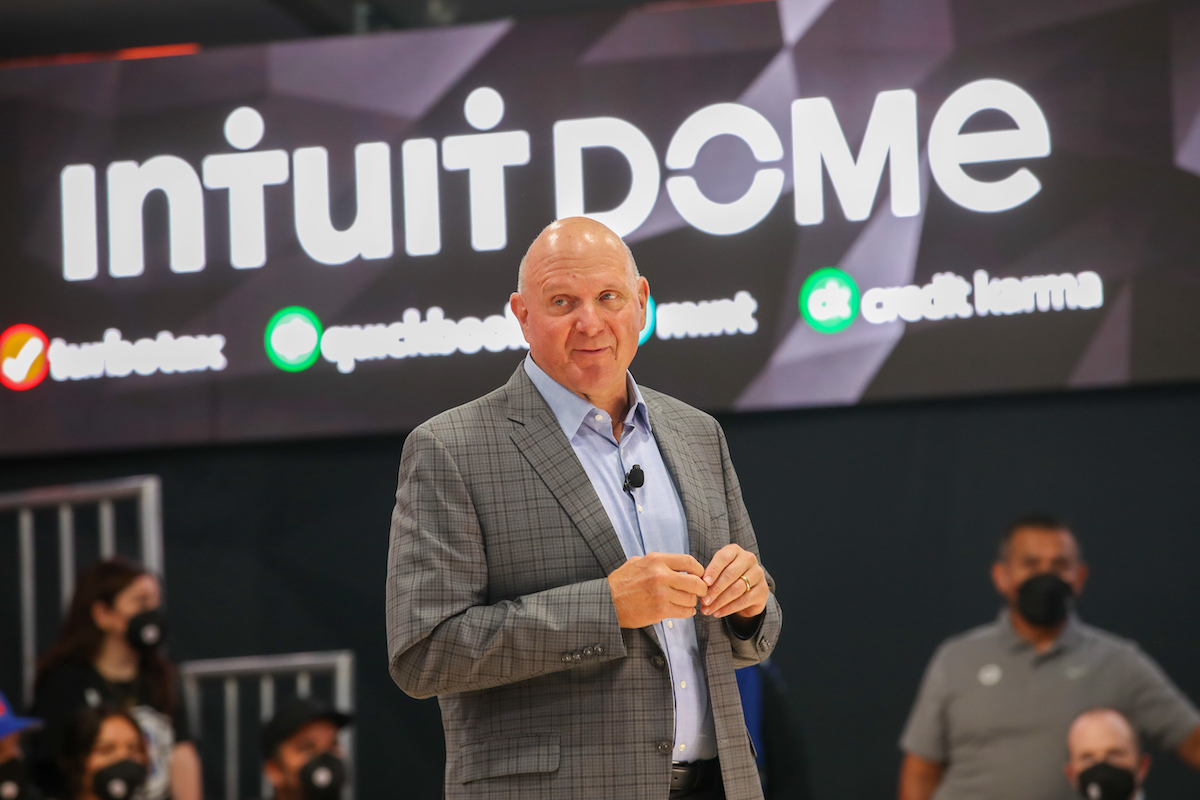 The days of businessmen like Herbert Simon buying the Indiana Pacers for $10.5 million are long gone. The prices of NBA franchises are only going up. Three teams, the Utah Jazz, Houston Rockets, and Brooklyn Nets, have been sold in the past five years. All of them cost well over a billion dollars.
Trends are slightly harder to parse on a longer timeline; each owner sells for unique reasons. But it's safe to say location has a big impact on negotiations. Nothing about the Clippers or Nets' histories suggest that they would be objects of intense desire.
But Steve Ballmer and Joe Tsai paid $2 billion and $2.35 billion for their respective teams in part because they were buying into America's biggest markets. Those prices are likely to increase even more in the near future. The NBA's broadcasting contract expires in three years.
According to Forbes, the league will look for a deal worth $75 billion over a nine-year span. (Their current deal is "only" worth $24 billion.) Forbes also compiled a list of the 50 most valuable sports teams in 2021. Here are the most valuable NBA teams included in the rundown:
47. Dallas Mavericks ($2.45 billion)
43. Houston Rockets ($2.5 billion)
40. Brooklyn Nets ($2.65 billion)
39. Los Angeles Clippers ($2.75 billion)
25. Boston Celtics ($3.2 billion)
23. Chicago Bulls (3.3 billion)
7. Los Angeles Lakers ($4.6 billion)
6. Golden State Warriors ($4.7 billion)
3. New York Knicks ($5 billion)
If only James Dolan were as good at running a basketball team as he is at accruing money.
Not every rich person makes sense as an owner
Ownership is the biggest advantage a franchise can have. Their decision-making filters down throughout every department in an organization. It's the main reason why some teams can maintain a high level of play or rebuild quickly on the fly and some struggle to put out a competent product even with several top draft picks to bring in talent.
The most egregious offenders are the Cleveland Cavaliers, Minnesota Timberwolves, and New Orleans Pelicans. All three experience near-constant mediocrity even though they are near the top of the NBA draft each year. Every few years, these teams hire new general managers, coaches, and players — only for the results to stay the same. The only constants are the people at the top. 
On the flip side, the Toronto Raptors and Milwaukee Bucks were savvy enough to create championship teams in relatively unglamorous markets. The Miami Heat and Lakers are similarly intelligent with leveraging their statuses as free-agent destinations to attract and retain talent even when they don't appear to have the cap space to do so.
The skillsets to become wealthy and run a good team are different disciplines. The people who can do both are hard to find. 
RELATED: How Much Did Mark Cuban Pay for the Dallas Mavericks?