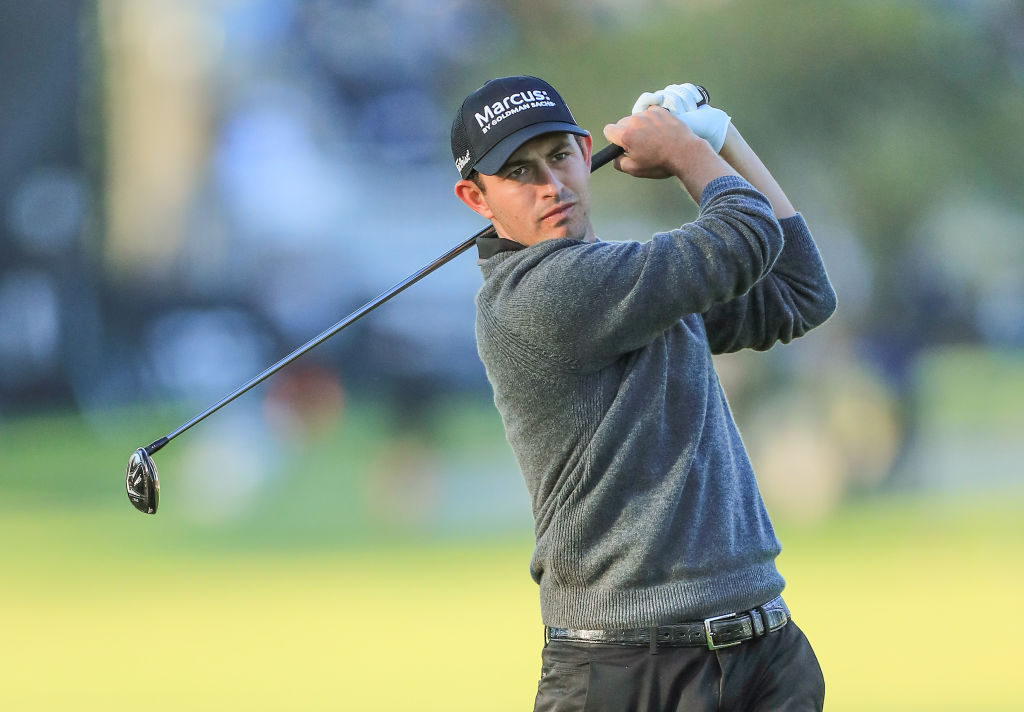 How Patrick Cantlay Overcame Injury and Tragedy to Become One of the Best Golfers in the World
Patrick Cantlay has overcome both a career-threatening injury and a devastating tragedy to become one of the top golfers in the world.
In June 2012, then-20-year-old Patrick Cantlay was one of the most promising young golfers in the world.
A standout at UCLA, Cantlay once spent 55 weeks at the top of the World Amateur Golf Ranking. He was the low amateur at the 2011 U.S. Open, finishing tied for 21st. A week later, he shot a 60 at the Travelers Championship, the lowest round by an amateur in PGA Tour history, and tied for 24th. A week after that, he posted another top-25 finish at the AT&T National and then got into the top 10 at RBC Canadian Open in July.
In 2012, Patrick Cantlay was the low amateur at The Masters. He once again made the weekend at the U.S. Open and turned pro later that summer, forgoing his final two years at UCLA. Cantlay joined what was then known as the Web.com Tour (now the Korn Ferry Tour) and won his first tournament in 2013 on his way to earning his full-time PGA Tour card for 2014. However, a back injury suffered in 2013 would continue to haunt Cantlay for years and just as he was making his way back, tragedy struck.
An injury forced Patrick Cantlay out of golf for two years
Patrick Cantlay enjoyed his first professional win at the Colombia Championship on the Web.com Tour in March 2013. He vaulted to the top of the money list as the year went on and qualified for a few PGA Tour events. In May, at the Crowne Plaza Invitational at Colonial, Cantlay injured his back warming up ahead of the second round and played just seven holes before withdrawing from the tournament. He wouldn't play again for three months, suffering a fracture in his L5 vertebrae.
Determined to make it back in an attempt to earn a full-time spot on the PGA Tour, Cantlay played three events at the end of the season, missing two cuts and somehow finishing as a runner-up in the third to earn his card for 2014. Patrick Cantlay wouldn't play golf again for seven months.
Fighting pain throughout the season, Cantlay played in just five events of the 2013-2014 season, missing the cut in three of them. He was granted an 11-event medical extension and played just one more event in 2014, finishing 76th at the OHL Classic at Mayakoba. Patrick Cantlay wouldn't play again on the PGA Tour until 2017.
Cantlay's friend and caddie was killed in a hit-and-run in 2016
After missing all of 2015, Patrick Cantlay seemed ready to return to the game. In January 2016, he was set to play the CareerBuilder Challenge but the week prior to the event, his back was throbbing and pain was shooting down his legs. He was forced to withdraw from the event and was advised not to play again for at least 10 months. But that wasn't the worst thing that would happen to him in 2016.
Four weeks after getting the news that he'd once again be out for the year, Cantlay and his caddie, longtime friend and former high school teammate Chris Roth, were hanging out in Newport Beach, California when Roth was struck by a vehicle crossing the street in a hit-and-run. Cantlay, less than 10 feet away, rushed to his fallen friend but by the time he got to him, there was nothing he could do. Roth, just 24 years old, was later pronounced dead at a local hospital.
Not being able to play golf, usually his refuge, Cantlay was lost. He had lost his best friend and his low point of being away from the game had gotten even lower. After a long period of depression, Cantlay was still determined to make it back. And make it back he did.
Patrick Cantlay makes it back and is now ranked in the top 10 in the world
With a new swing and a new training method, Patrick Cantlay finally returned to the PGA Tour in 2017. He had a new outlook on life following the death of his good friend, which he explained in an interview with Golf.com in 2018.
"I'm for sure a different person. It's hard for me to imagine what my headspace was before, because it's not at all the headspace I'm living in now. Looking back, golf was more of a big deal than it is now. Golf was the most important thing in my life, and the worst thing that could happen was playing bad golf. What else is going on when you're 20 or 21 and you've never had anything bad happen to you? Now, knowing there are realities much worse than playing bad golf—I think that helps. But it's also kind of a somber feeling, knowing that maybe golf isn't the most important thing anymore."

Patrick Cantlay
Cantlay finished tied for 48th in his return at Pebble Beach and was the runner-up in his next outing at the Valspar Championship. Two tournaments later, he tied for third at the RBC Heritage. He made every cut in 2017 and won his first PGA Tour event that November in Las Vegas. Following his finish at Pebble Beach, Patrick Cantlay was ranked 1,424th in the world. Nine months later, he was ranked 42nd.
Since then, Patrick Cantlay has become one of the best golfers on the planet, the destiny that had been waiting for him all along. Through injury and tragedy, he fought through it all. He notched the biggest win of his career in 2019, winning the Memorial, the annual event hosted by Jack Nicklaus. He tied for ninth at The Masters and tied for third at the PGA Championship and is currently ranked seventh in the world.
Patrick Cantlay is still just 28 years old and major championships and the top spot in the world rankings are likely in his future, a future that was once in doubt. There was a point in time that it was thought his career might be over. But it's just getting started.